---
Wedding Date: 18/08/2018
Venue: Cornerstone Stores, Tugun
Photographer: Paul Bamford | Finch & Oak
The Bride Wore: Sphere Collective
---
Describe your wedding day in 50 words or less…
Our wedding day was the most beautiful, emotional, fun day and night of our lives. Our goal was to keep our wedding as easy and as stress free as possible and it was perfect.
Event Styling/Inspiration…
We decided on "Modern meets Bohemian" with Rachael from The Events Lounge. The colour palette was forest green and dusty pink. It was beautiful.
Your Most Memorable Moment…
I think the most memorable moment was having all of my beautiful best friends who were my bridesmaids all be in the same place with me for my hens party and then on the wedding day. They all live in different states, so that was very special for me to get to be with them all together. Also seeing my partner at the end of that aisle. I just wanted to be in his arms and hug him.
Your Advice For Future Brides:
Don't sweat the small stuff. You can get so caught up in everything, that you forget to enjoy the process of it. If things don't go to plan, it will still be the best day of your life. I ended up getting really sick with a nasty flu a few days before the day and was so sick on the wedding day. Adrenaline kicked in and got me through, I still had the best day ever.
A little LOL moment:
Definitely later in the night, watching a few close people have a bit too much to drink. The dance floor was hilarious. Everyone was having so much fun!
Full list of vendors below.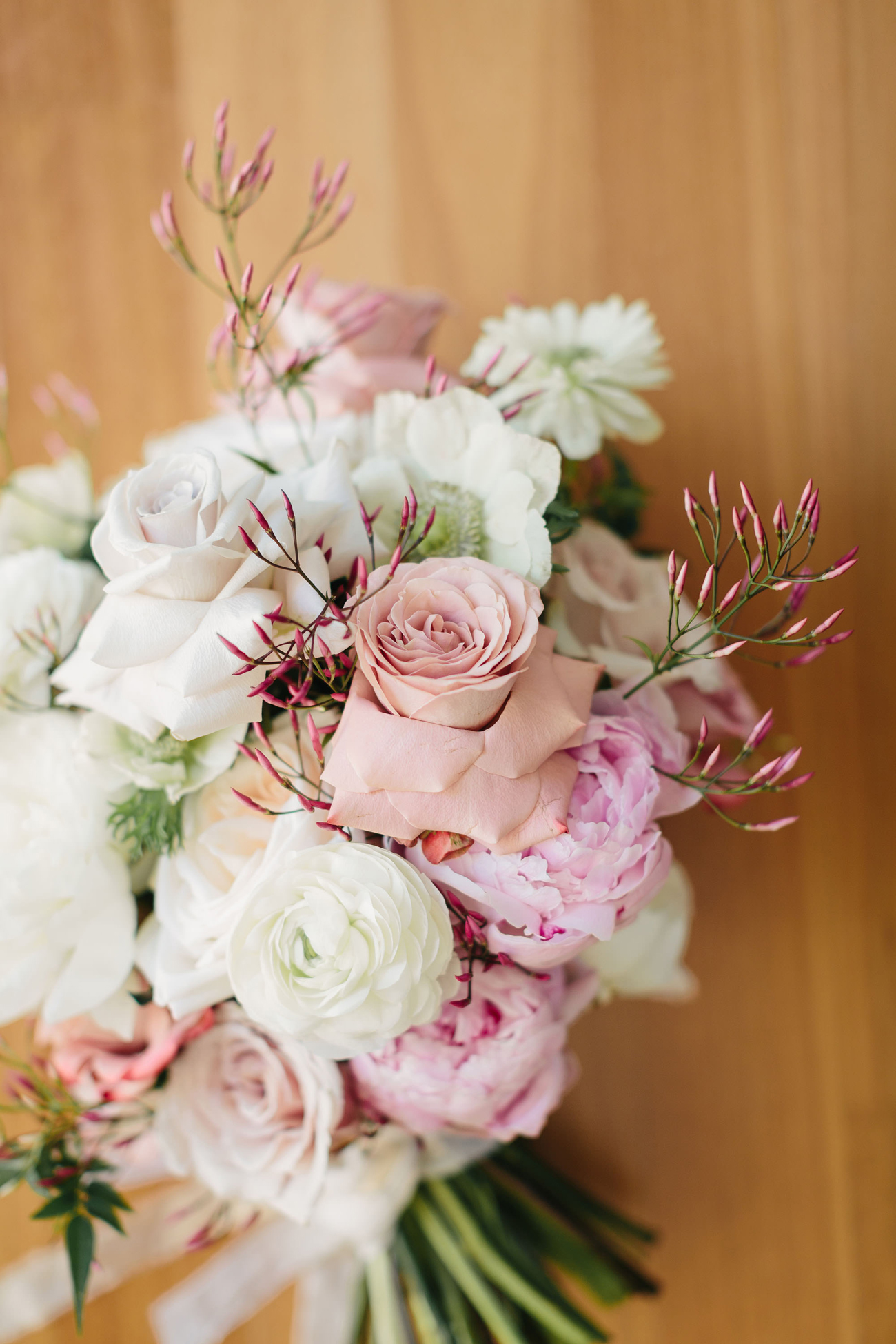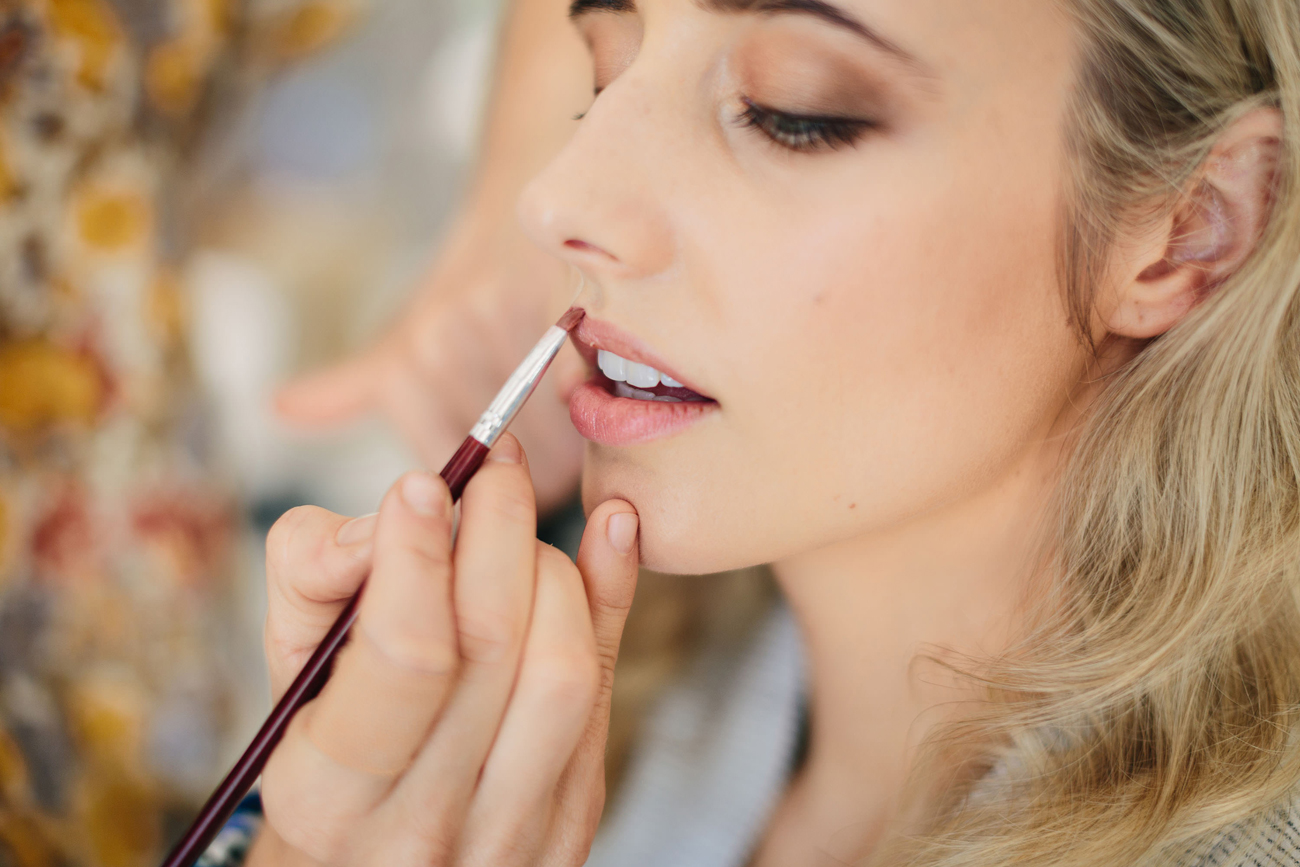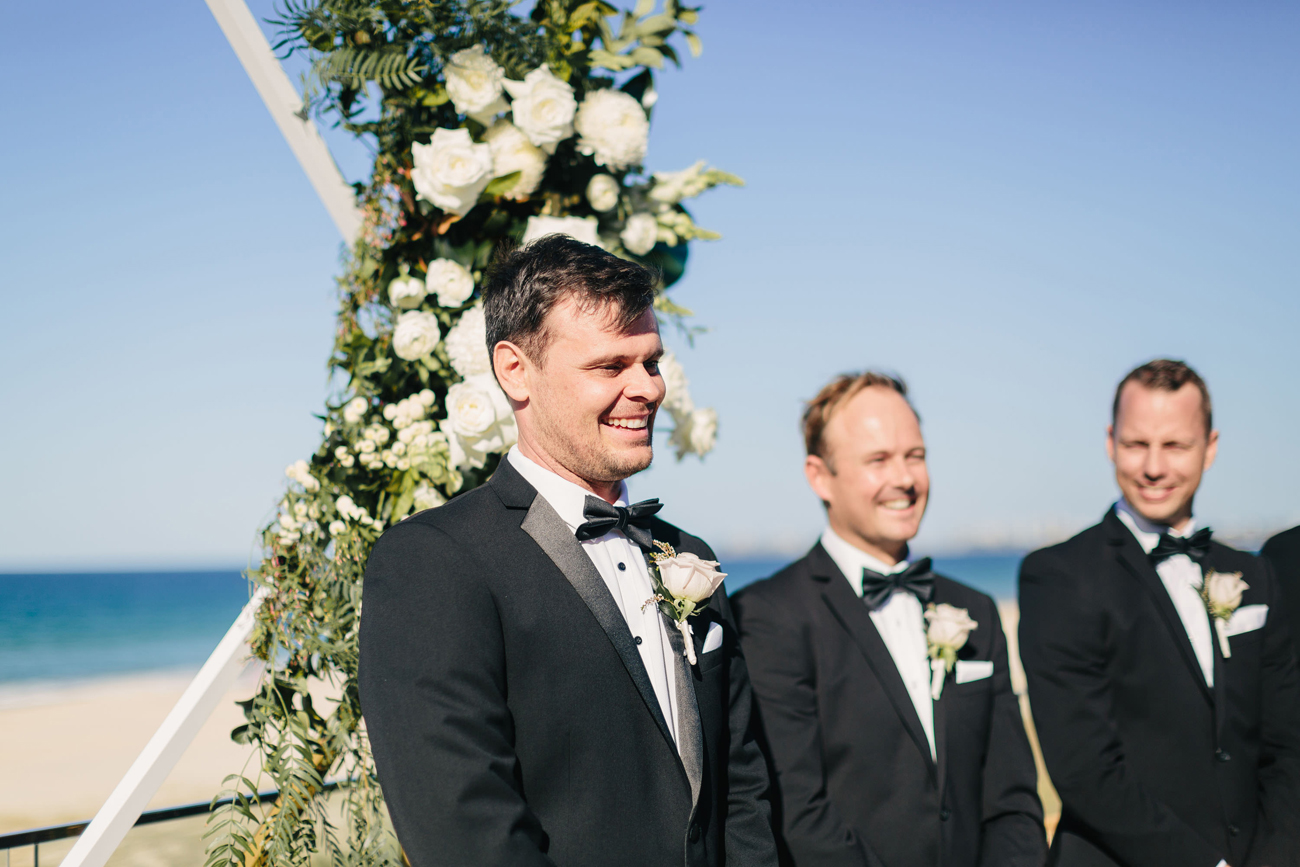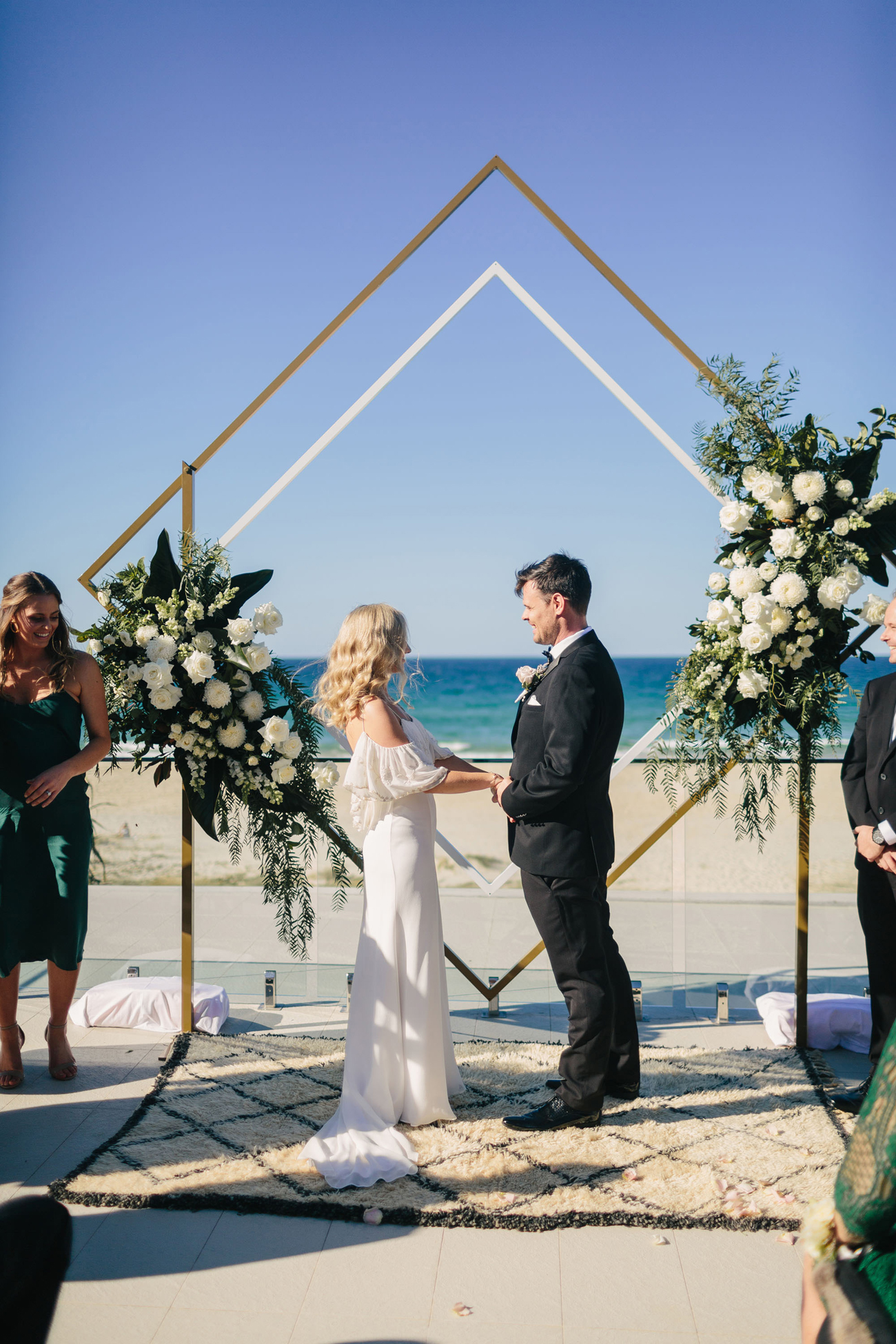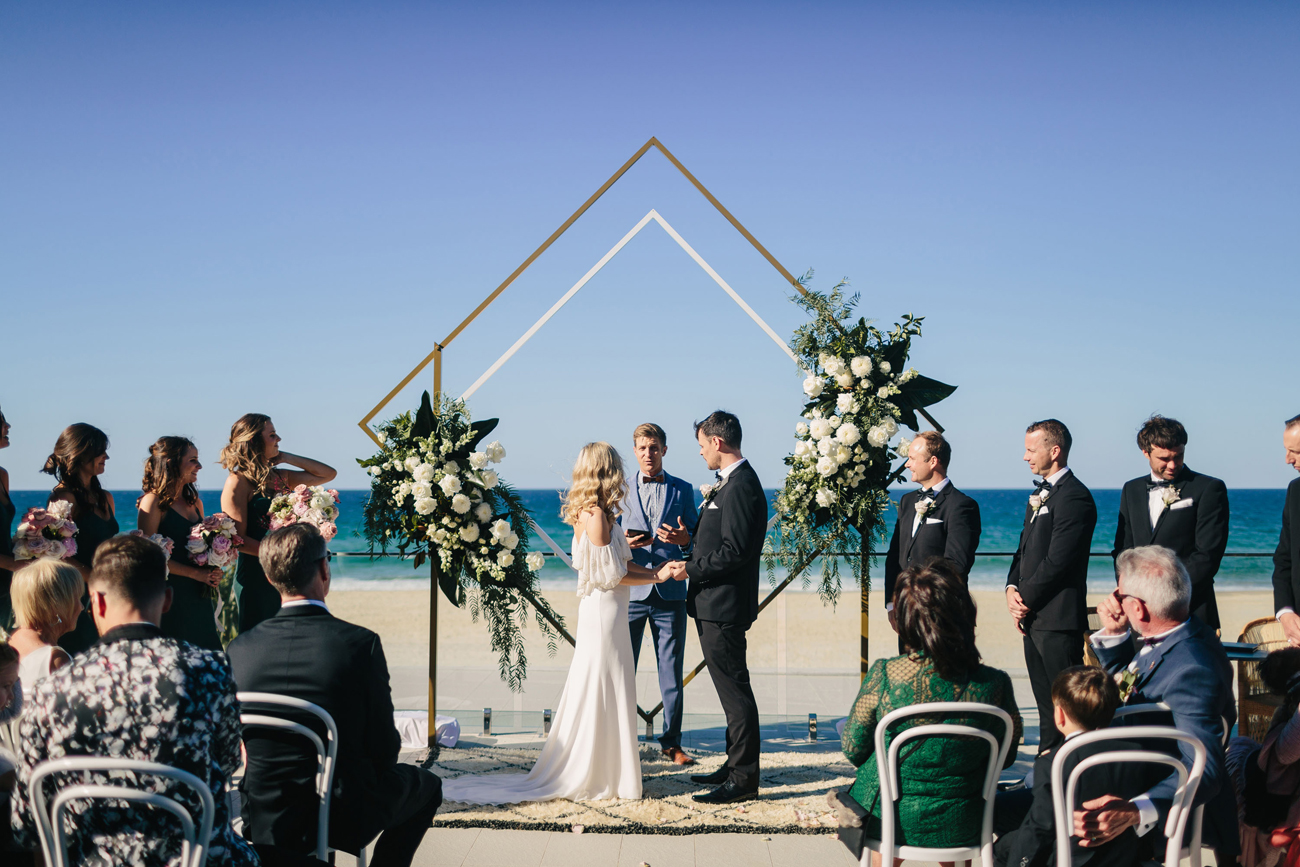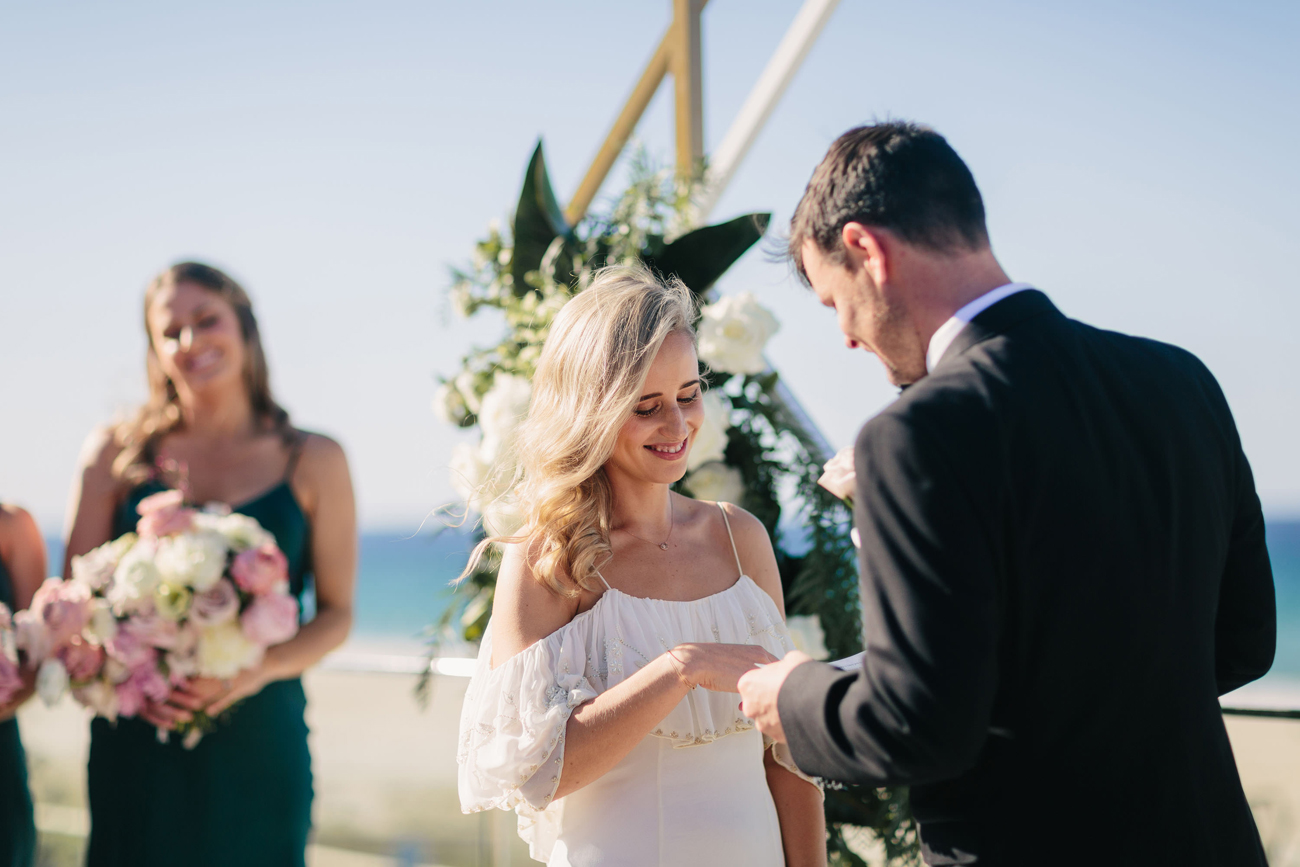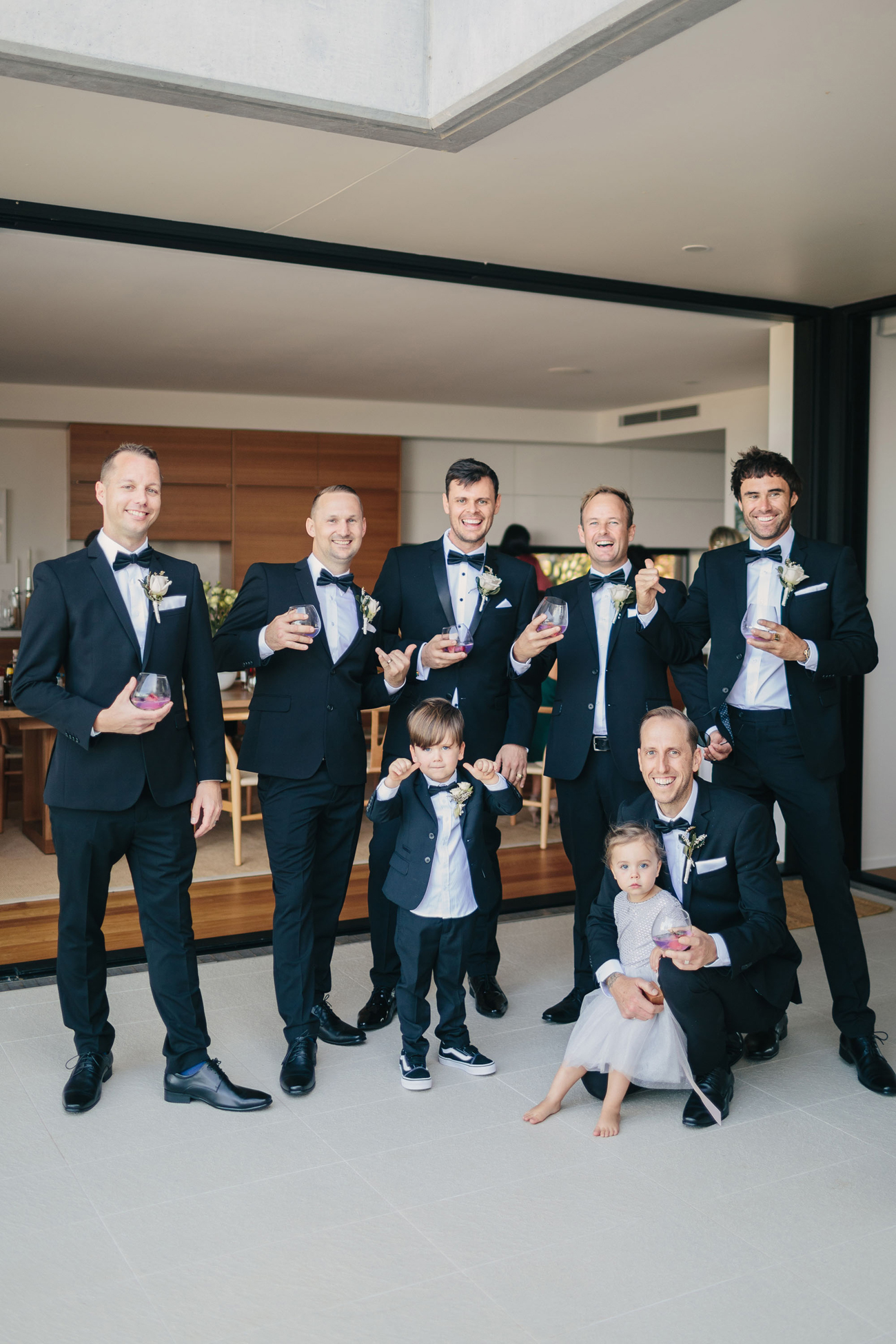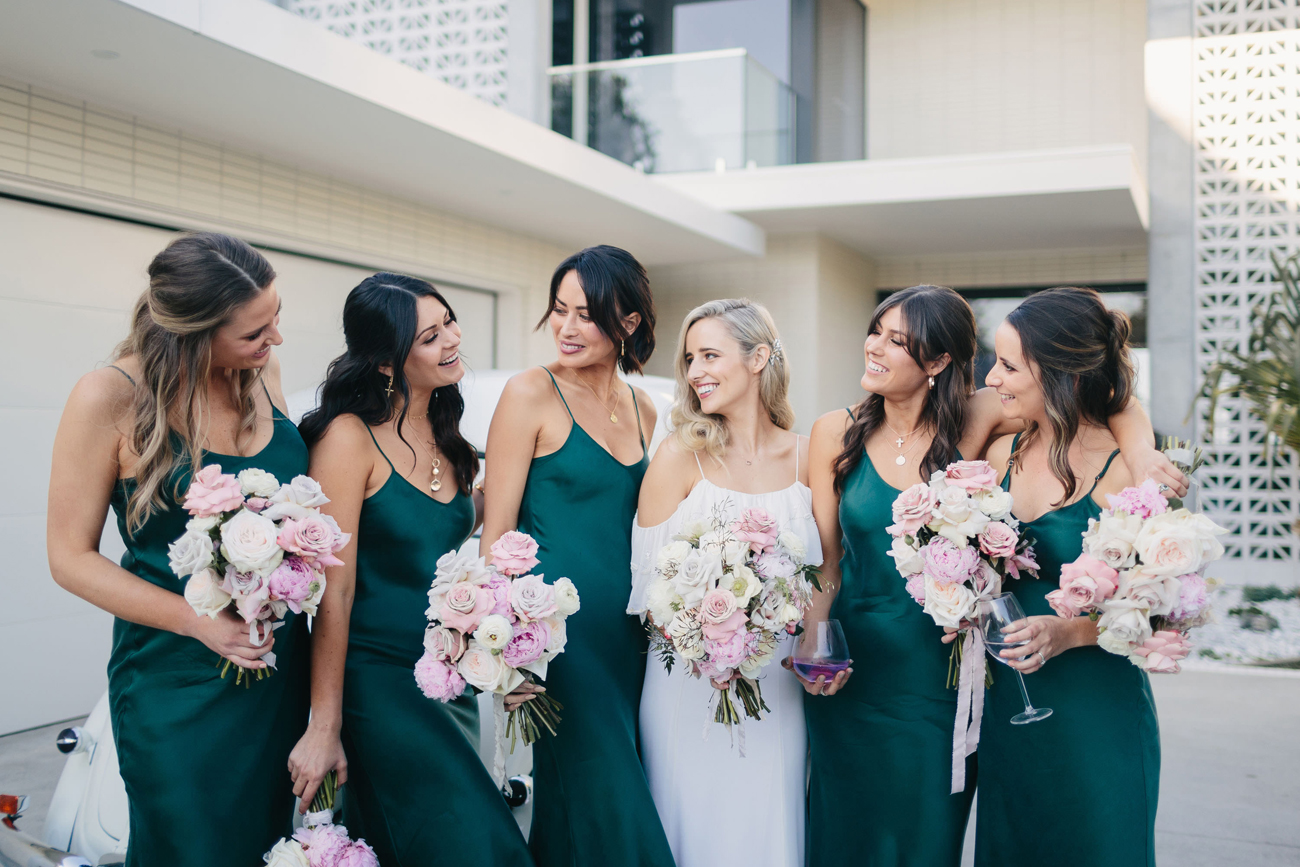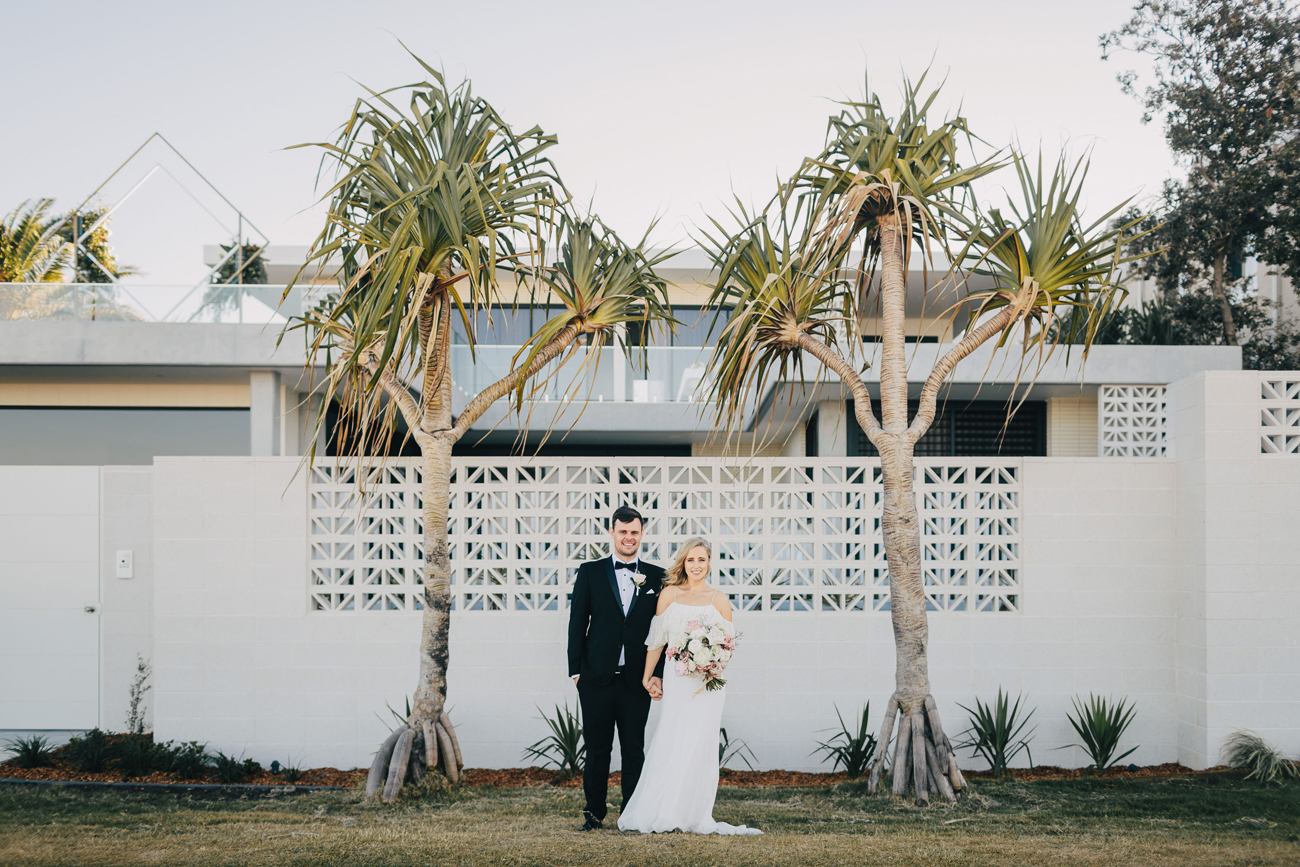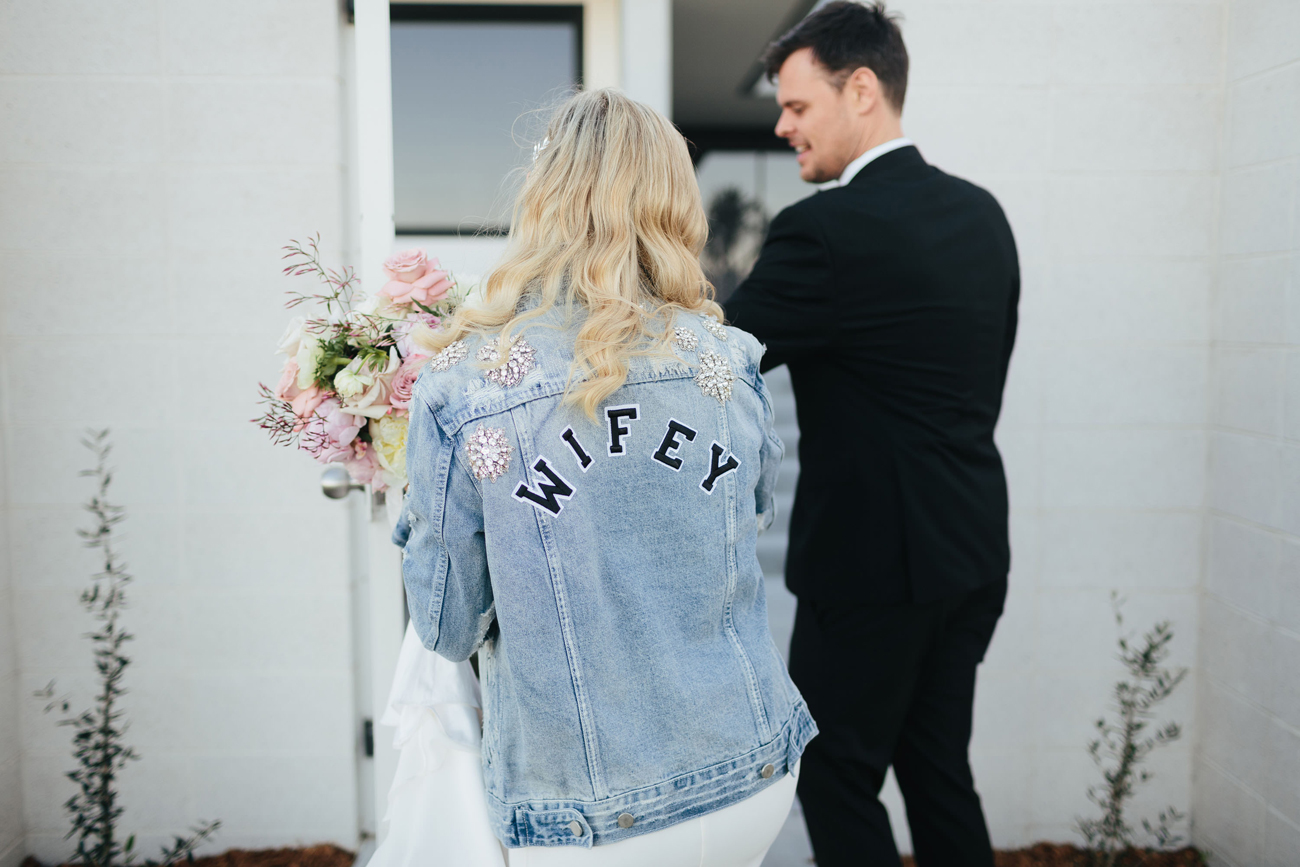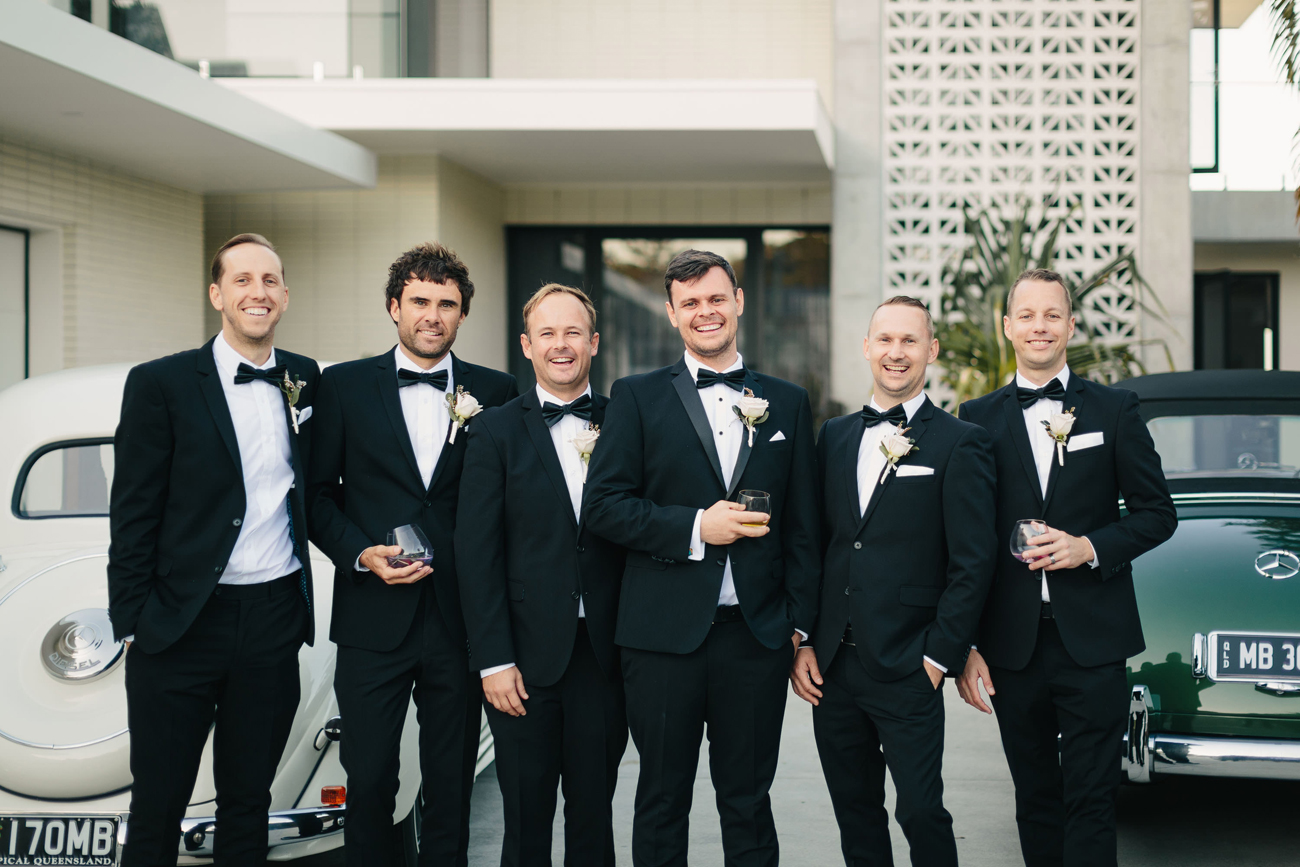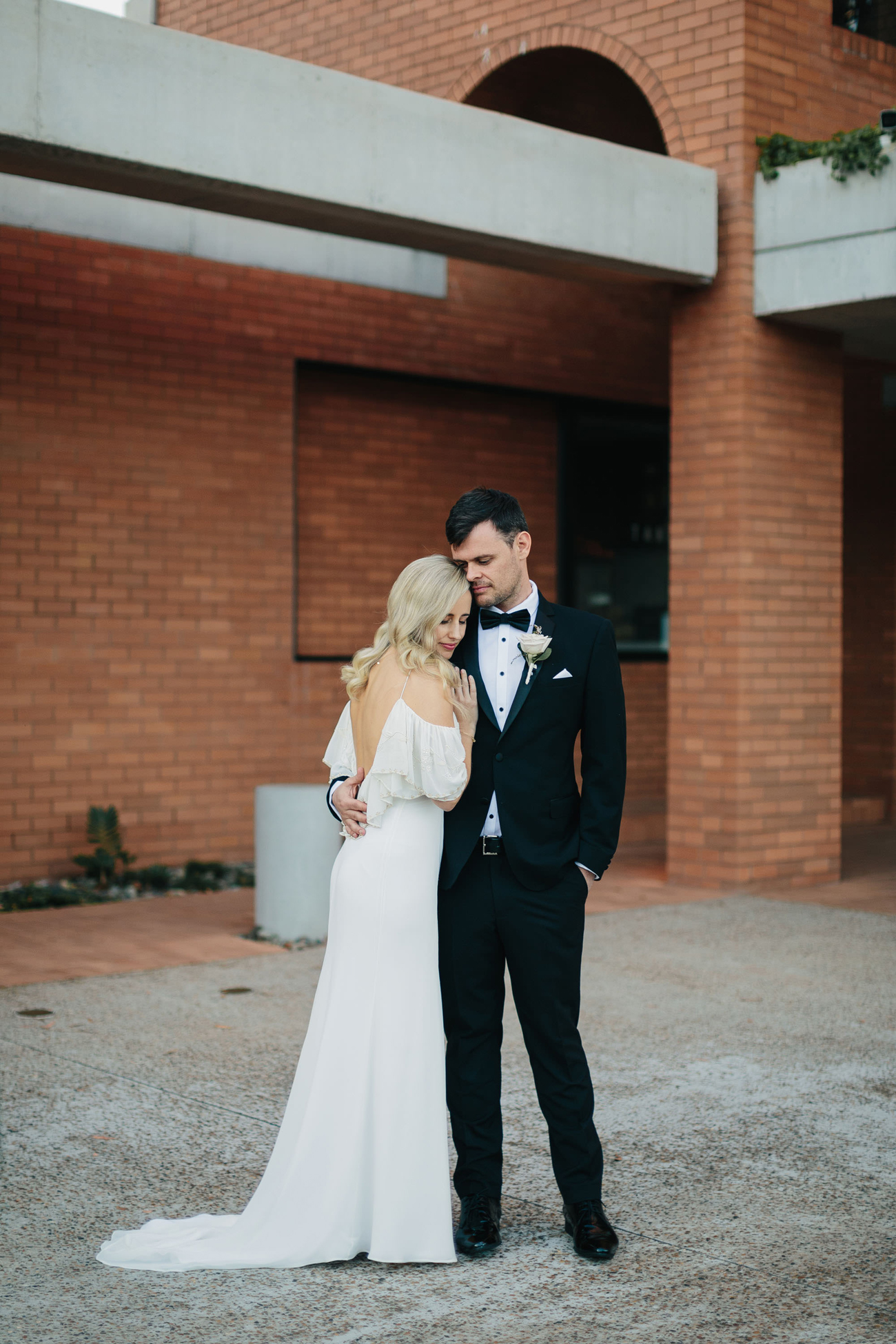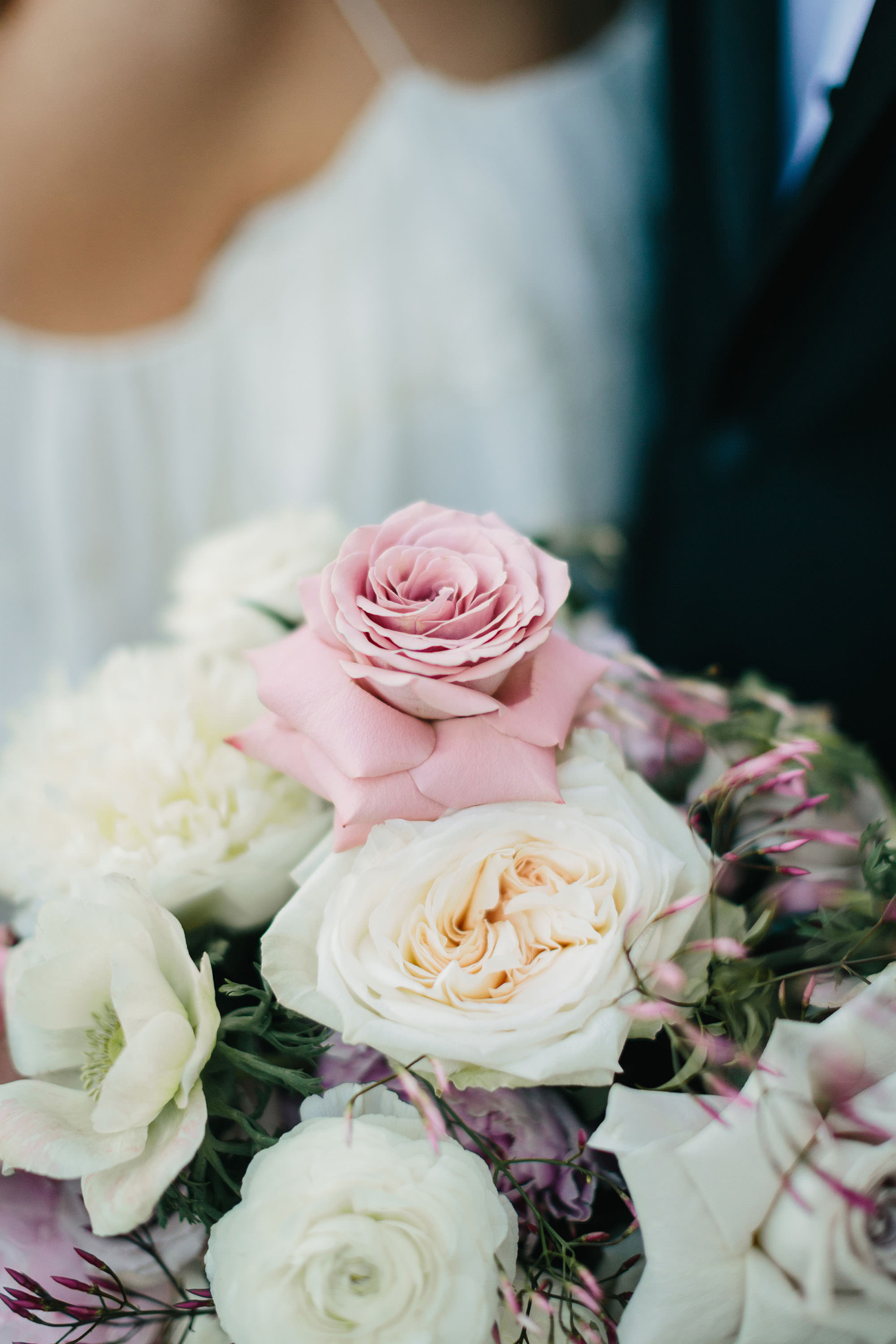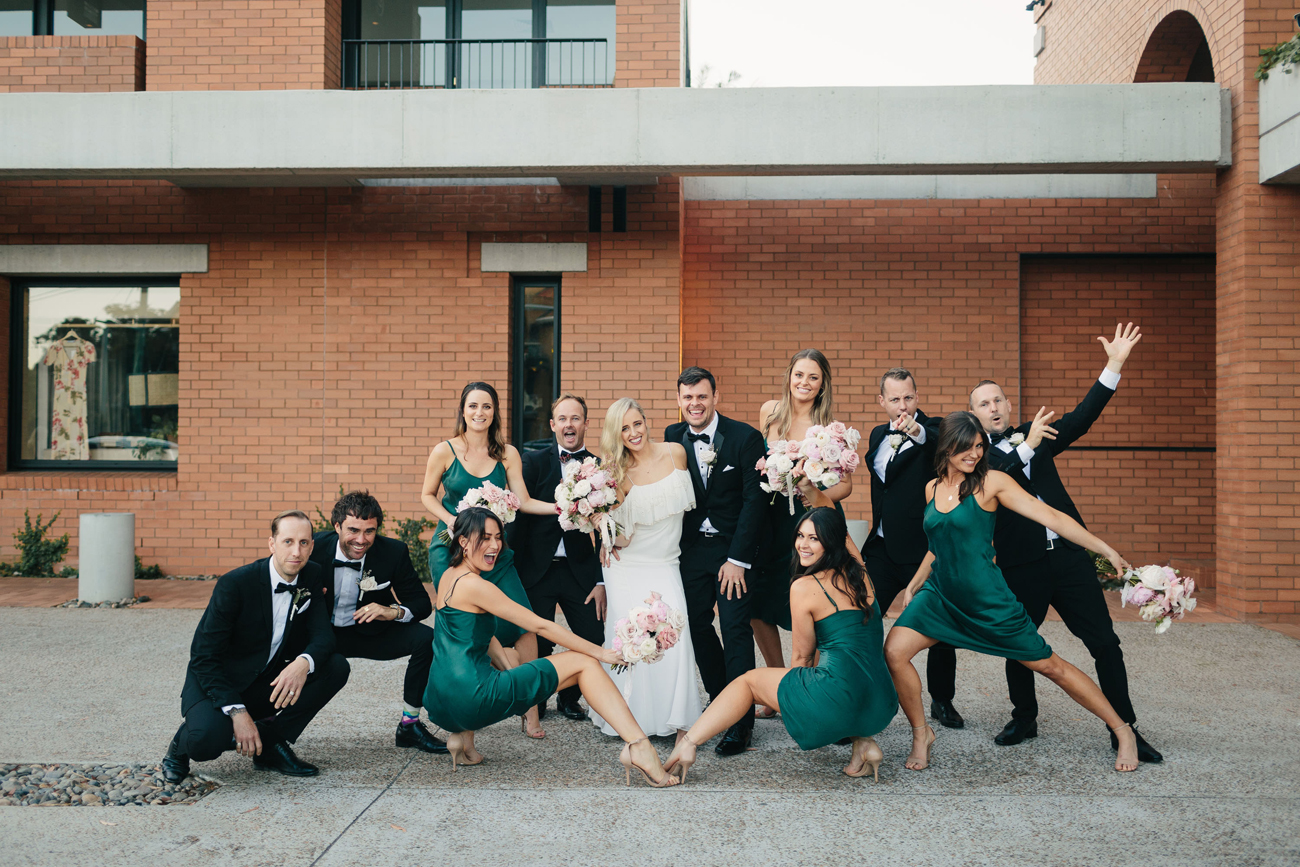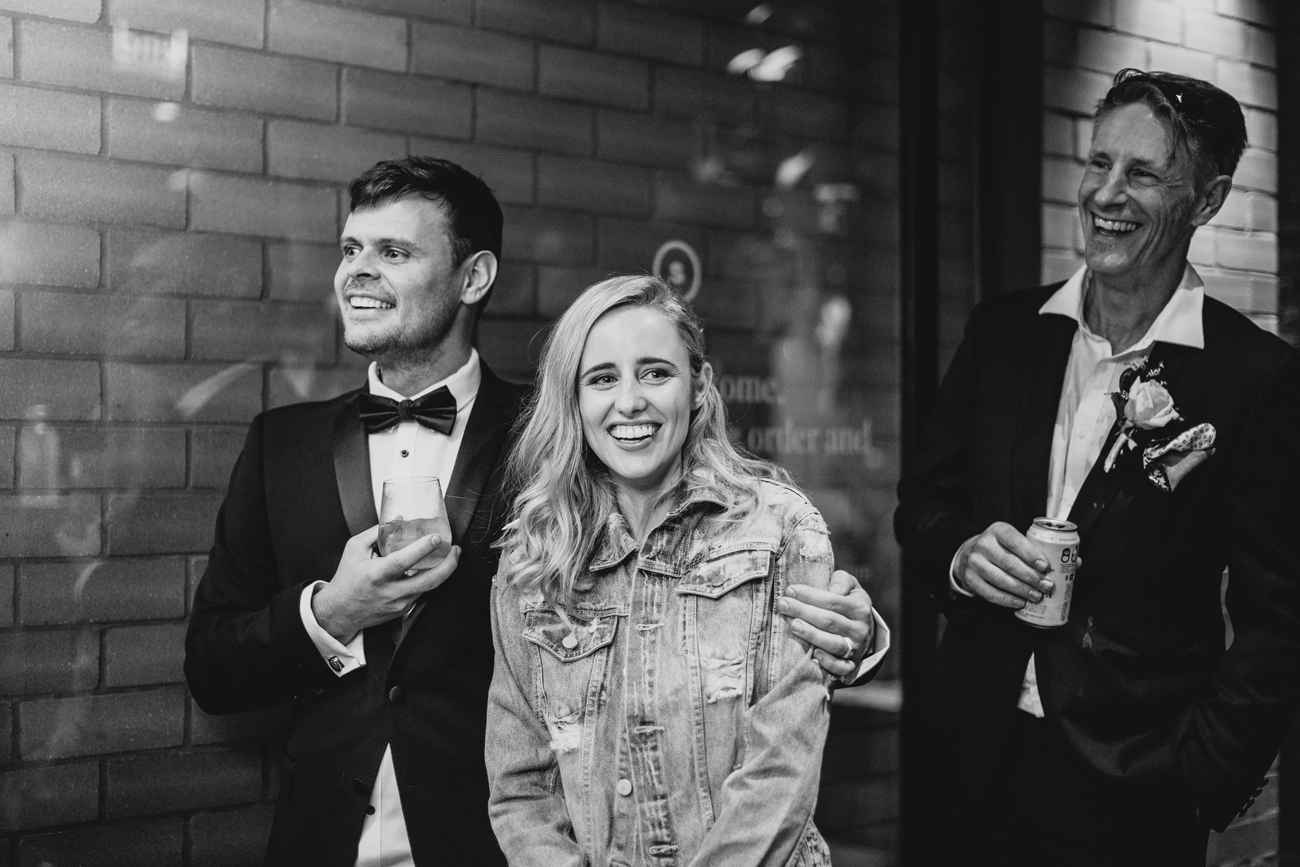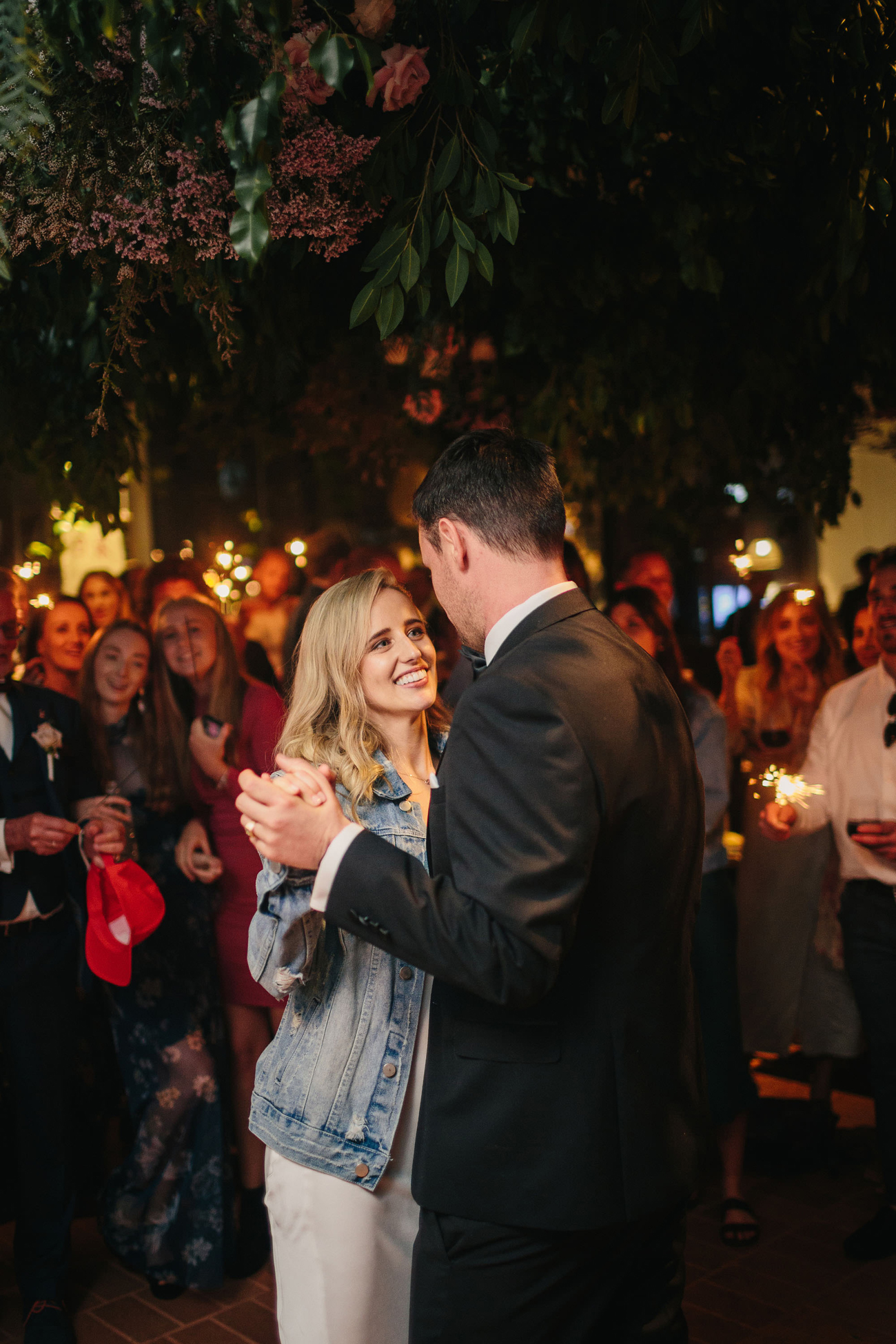 Video: Wilde Visual
Photography: Finch & Oak 
Styling and Co-ordination: The Events Lounge
Florist: Florals & Co
Celebrant: Benjamin Carlyle
Music: Sarah Archer
Hair: Zanzi Hairdressing
Makeup: Depths of Beauty
Dress: Sphere Collective 
Bridesmaid Dresses: Silk Laundry
Rings: Anna Sheffield and Ribs and Dust
Venue: Cornerstone Stores
Cake: BVKED
Catering: Wazen