INSPIRATION
August 1, 2019
Introducing The Bower Estate: an awe-inspiring wedding venue nestled in the Gold Coast Hinterland
---
THE BOWER ESTATE
3165 Nerang-Murwillumbah Road, Natural Bridge
Instagram: @thebowerestate
Website: www.thebowerestate.com.au
Contact: 1800 701 390
The Bower Estate is located in the Gold Coast Hinterland, a 50 minute drive from Surfers Paradise and 50 minutes from the Gold Coast Airport.
---
OUR STORY | The land we have loved for more than a decade…
The Bower Estate was born many years ago, as we began lovingly restoring this 120 acres of unparalleled beauty and environmental heritage. Nestled in the Gold Coast Hinterland on the border between Queensland and New South Wales in Natural Bridge. Surrounded by some of Queensland's most stunning National Parks, we have set about creating an estate, known to us as 'The Bower'.
You are immersing in our family's passion for preserving world heritage rainforest and wildlife corridors, sharing delicious food and supporting local growers and producers, including Bower's own honey! An event at The Bower is like no other. Every view, photo location, and secret spot has been carefully and lovingly crafted over decades of work on this estate. Make memories like no other.
---
WEDDINGS + EVENTS | Your ceremony…
Create 'Bowerful' memories.
The Bower Estate has an unlimited supply of beautiful locations for your ceremony. Here are a few of our favourite spots, selected for their ambience, good lighting for photography and stunning backdrops. You are welcome to choose your own spot too.
HILLVIEW
Located between the Ridge, Cottage and car access, this is a stunning location for your ceremony. As your guests will look towards the west, the dramatic mountains of Lamington National Park frame your altar.
THE FIG TREE
Located on The Ridge and immediately next to the reception space, this is a fantastic spot for an intimate rainforest feeling with epic Springbrook views. A perfect location for fire pits and evening ceremonies.
THE PADDOCK
Perfect for a large open feeling or dramatic entrances. The Paddock is easily accessible by vehicle and makes the most of the sweeping lawns of the Estate. Follow your vows with garden.
---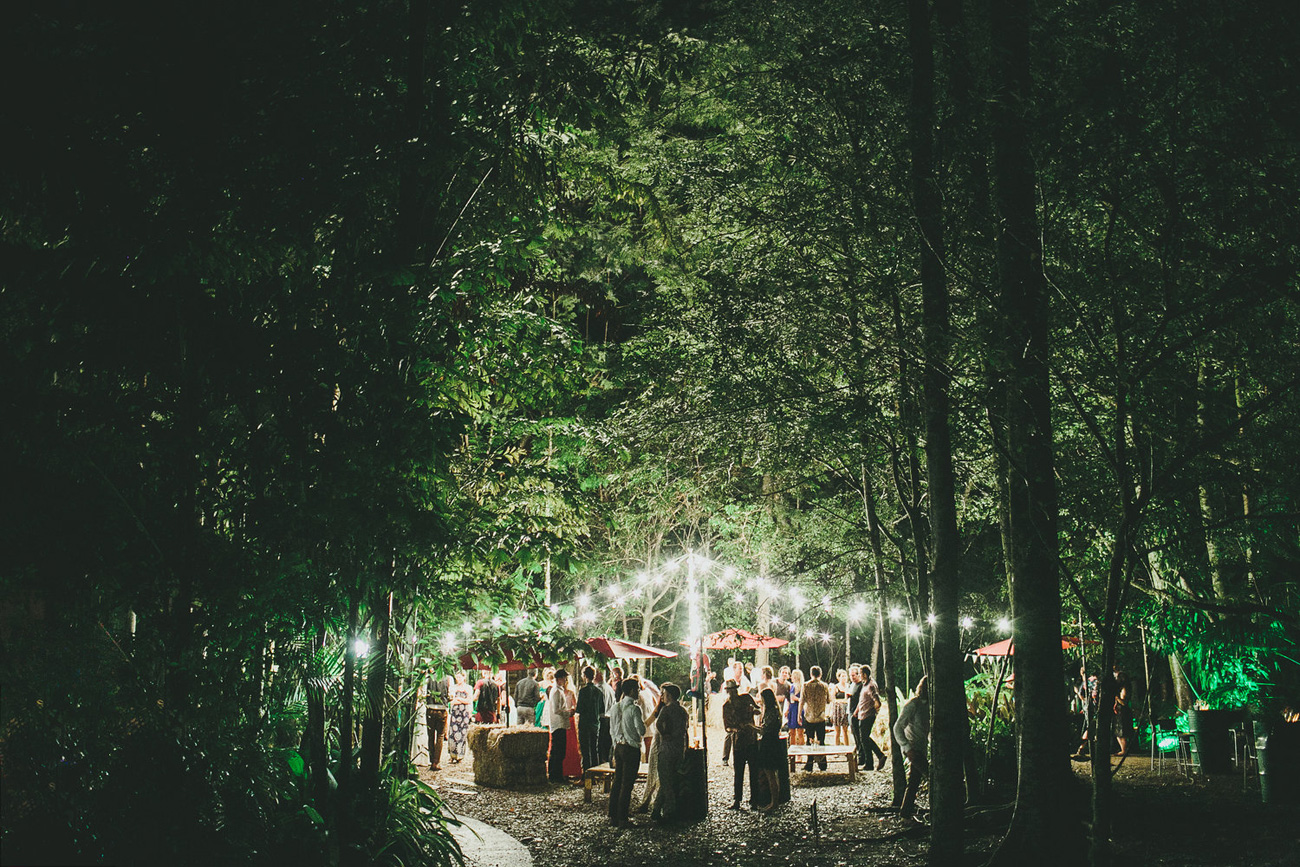 WEDDINGS + EVENTS | Your reception…
Party in private.
Thanks to our wedding planners (the ladies at Makki), we are full service, to anything you can imagine. From invites, through to styling, catering; any supplier you need, we have. Let us make your event truly magical, and stress free!
Our reception events are under the stars, or a marquee, with casual or fine dining available.