INSPIRATION
July 25, 2019
FLORISTS WHO INSPIRE ~ Our Top 5 wedding florists who service the Gold Coast
---
MRS GIBBONS FLOWERS
Instagram: @mrsgibbonsflowers
Contact: amber@mrsgibbonsflowers.com.au
Website: www.mrsgibbonsflowers.com.au
---
Mrs Gibbons Flowers is a home-based business created by a love of nature and seeing people's dreams come to life through flowers.
The team at Mrs Gibbons Flowers wants your day to be everything you ever dreamed of. They love seeing each of their gorgeous bride and grooms dreams come to life with stunning blooms and exquisite styling. From the bridal party to the reception they will help you create a lasting memory for the most beautiful day of your life.
With over 20 years experience in floral styling and wedding coordination, the team at Mrs Gibbons Flowers source only the highest quality and unusual blooms from all over Australia. They take extreme pride in finishing their weddings and events to the utmost excellence and they understand that each bride and groom has a different vision in their mind so they work alongside each of their beautiful clients to bring to life their dream day.
---
FLORALS AND CO
Instagram: @floralsandco
Contact: hello@floralsandco.com
Website: www.floralsandco.com
---
Florals & Co. is a boutique floral studio based on the Gold Coast, owned and operated by long time floral designer Sarah- Mae Amey.
With over 16 years experience on the Gold Coast, Northern NSW and Sydney as in-house event florist for some of Australia's leading venues such as The Sydney Opera House, Aria Catering, Chiswick & The Royal Sydney Golf Club. Sarah-Mae has planned and executed the floral styling for hundreds of weddings, events and editorials over the years. This experience combined with her professionalism, extensive knowledge and love of flowers has helped grow Florals & Co. to where it is today.
The Florals & Co team pride themselves on their experience, attention to detail, creativity, customer service and most of all their love and knowledge of flowers. Sarah buys only the freshest most premium quality flowers, fussily hand-selected from their trusted growers and suppliers to create unique floral designs for weddings and events, corporate functions, editorials and photo shoots. The list is endless!
Florals & Co. are proud to service all areas from Brisbane to Byron Bay and beyond! Whether it is an extravagant affair or small and intimate soiree, they would be honoured to bring your next event to life.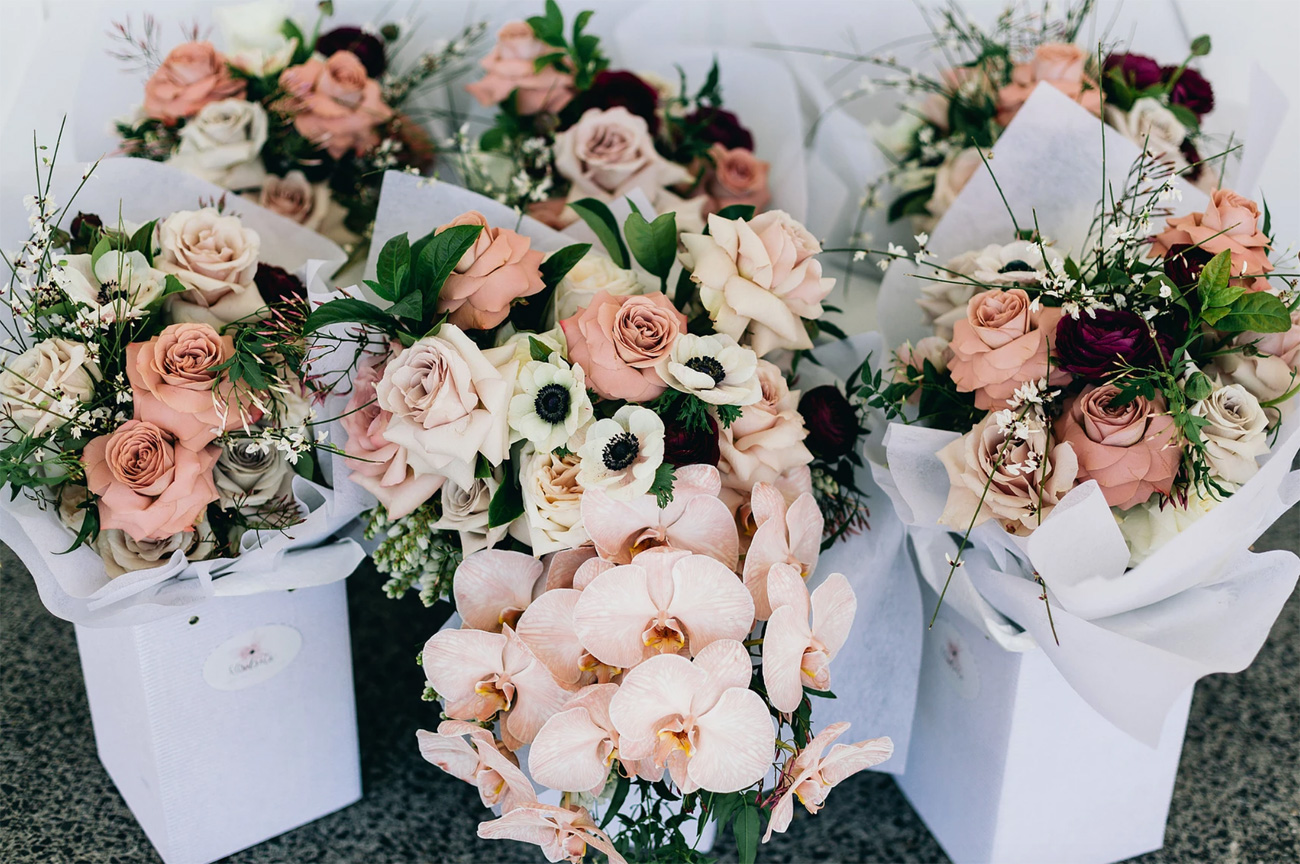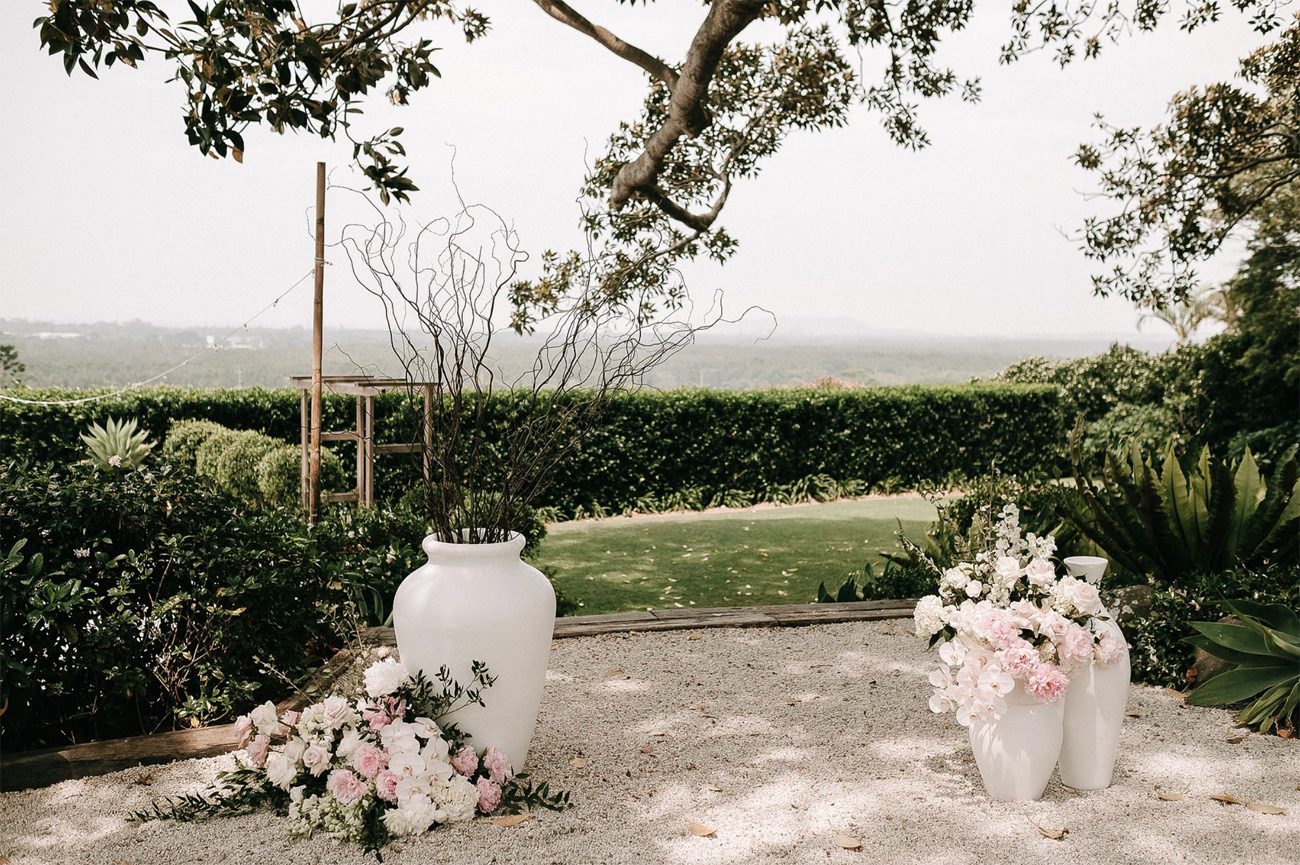 ---
BOWER BOTANICALS
Instagram: @bowerbotanicals
Contact: jaala@bowerbotanicals.com
---
Bower Botanicals draw upon creative vision, decades of industry experience and a love for the natural environment to breathe life into distinctive and intuitive botanical creations. A structural modern, organic, romantic aesthetic is at the crux of what Bower creates, unveiling the sculptural beauty of nature – with a contemporary kick.
---
WILDERNESS FLOWERS
Instagram: @wildernessflowers_
Contact: info@wildernessflowers.com.au
Website: www.wildernessflowers.com.au
---
Mikarla has spent the last 10 years as a floral designer working for boutique florists in both Sydney and Berlin. She is regarded as one of Australia's most exciting florists and is now working between Byron Bay and the Gold Coast. Living in the hinterland of Byron Bay, Mikarla has an intimate knowledge of where to source the finest blooms that enable her to deliver floral installations that are both unique and timeless.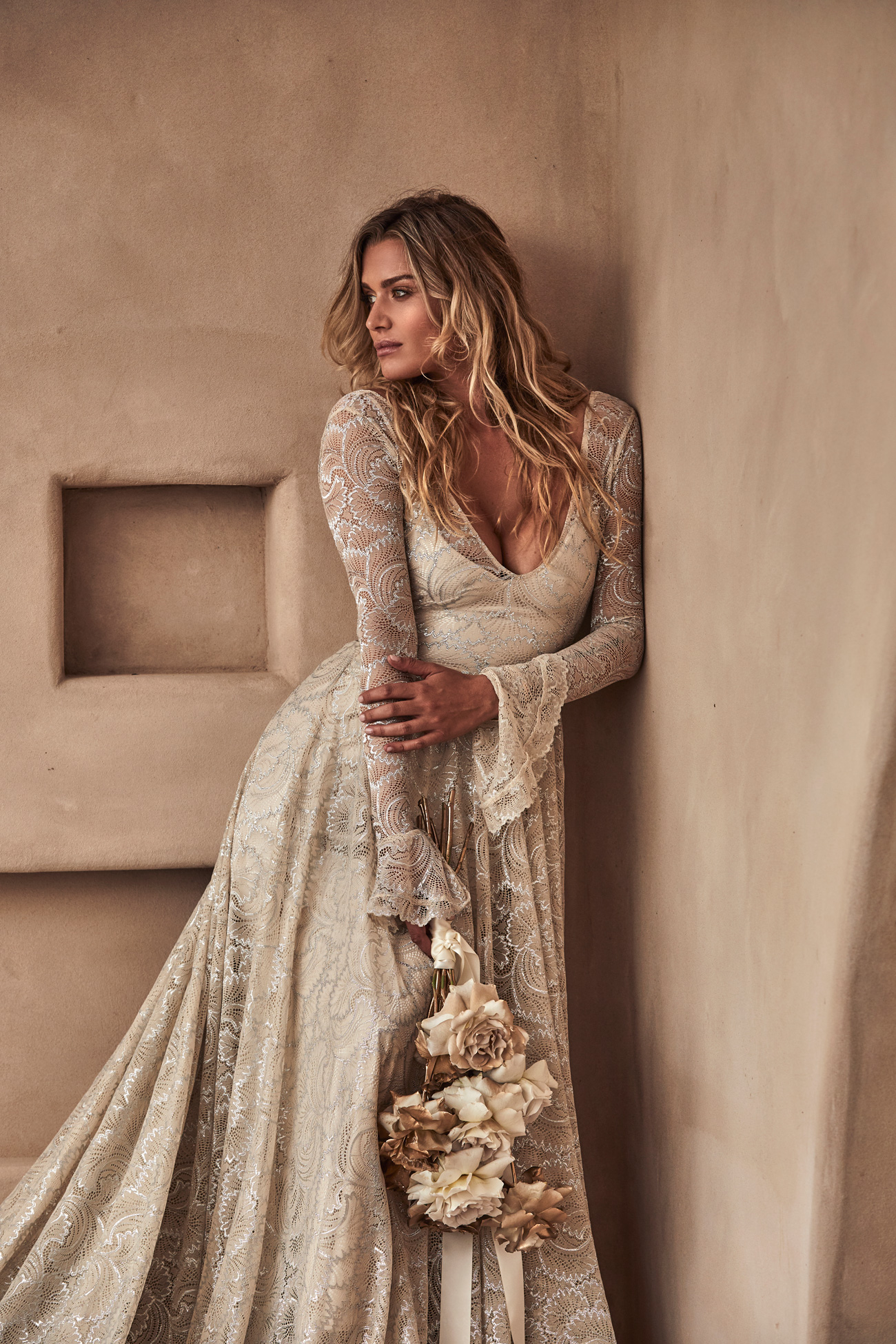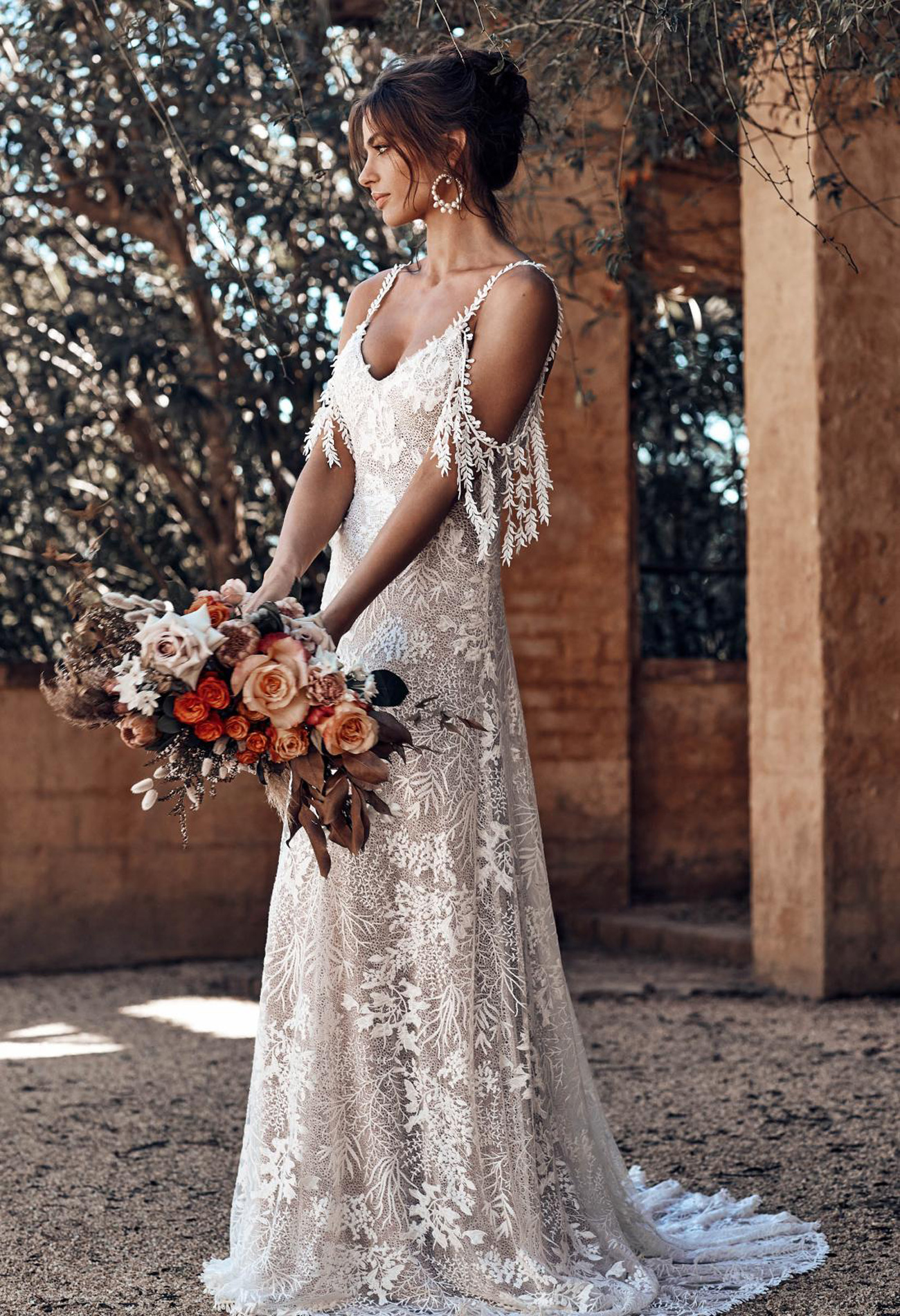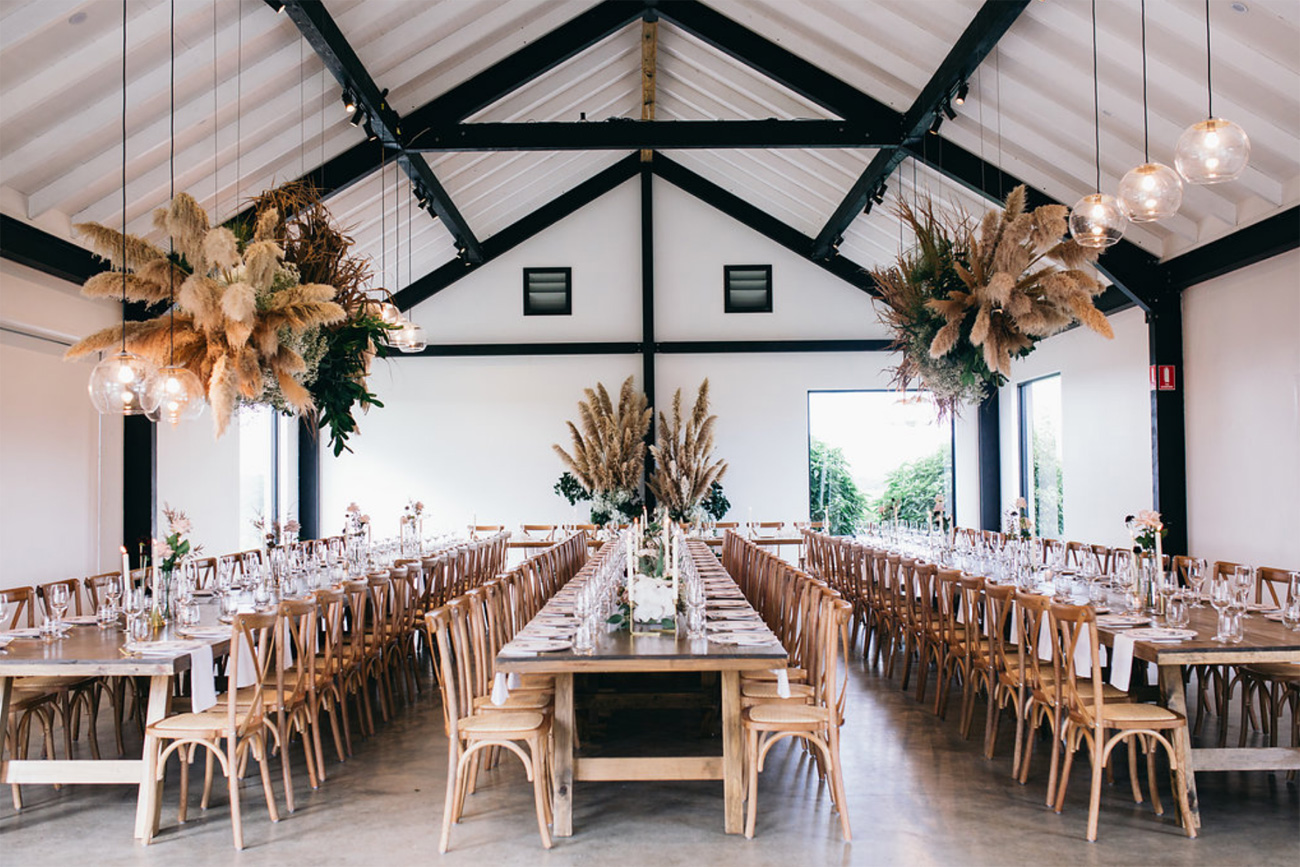 ---
IVY & BLEU BLOOMS
Instagram: @ivyandbleuevents
Contact: info@ivyandbleu.com.au
Website: www.ivyandbleu.com.au
---
For the Ivy + Bleu team, styling and flowers go hand in hand so it was a natural progression for them to delve deep into the world of flora. They are passionate about ensuring that our flowers are the freshest, lushest and richest in colour and fragrance.
Their style is soft, romantic blooms with a hint of contemporary. Quality is paramount and they hand-pick all of their flowers & foliage to ensure maximum lifespan and the freshest product. They use only premium blooms from columbian roses to peonies & support locally sourced product where possible. They work with product that is seasonally best.