INSPIRATION
August 12, 2018
THE OCEANIC EDIT
"She has the spirit of the sun, the moods of the moon, the will of the wind..."
Our free-spirited, whimsical, Bohemian beach bride in all of her glory. There's just something about her. She is gentle, enchanting, effortlessly beautiful. A wild romantic. Acts like summer and walks like rain. She loves moonlight and thunderstorms and makes no apologies for her untamed heart. A heart full of mystery, risk, adventure and magic. She's the kind of woman that whispers softly yet seductively in her lovers ear, "you keep me safe, I'll keep you wild…"
Introducing THE OCEANIC EDIT.
A heartfelt thanks to our incredibly talented industry friends who helped bring our vision to life. Our master colour palette was made up of mustard, powder blue, white (with hints of deep green) and we wanted to integrate earthy, woody textures, delicate pieces of coral and thread the idea of "fringing" throughout the shoot. From the lengthy strands of ribbon and tassels on the bridal bouquets, to the dramatic entrance of the tent, down to the wedding gowns and accessories – all crafted and selected with this in mind. Every supplier eagerly embraced the brief, came together and despite the inclement weather, battled against mother nature to create something truly breathtaking. We are so grateful to each and every one of you for going above and beyond.
Please find the full list of credits below.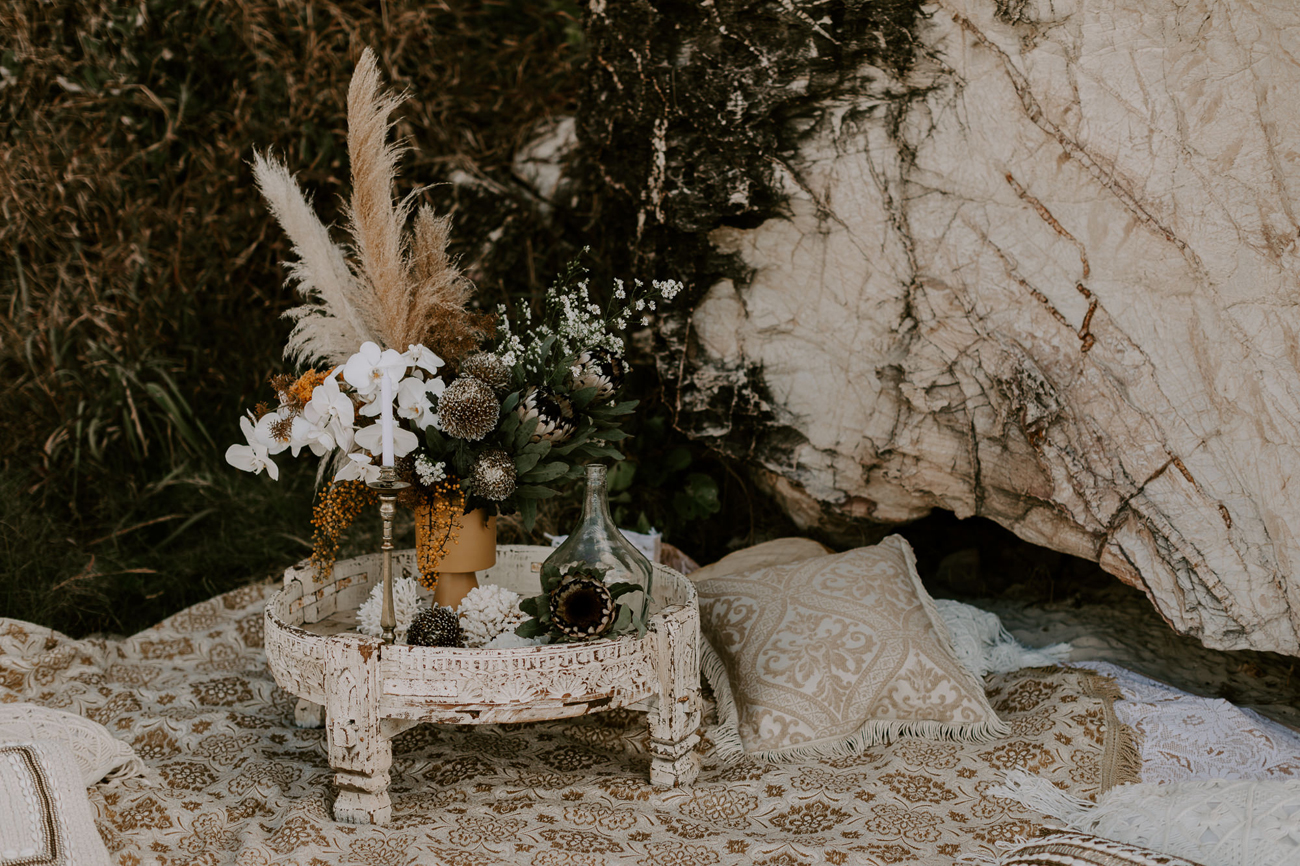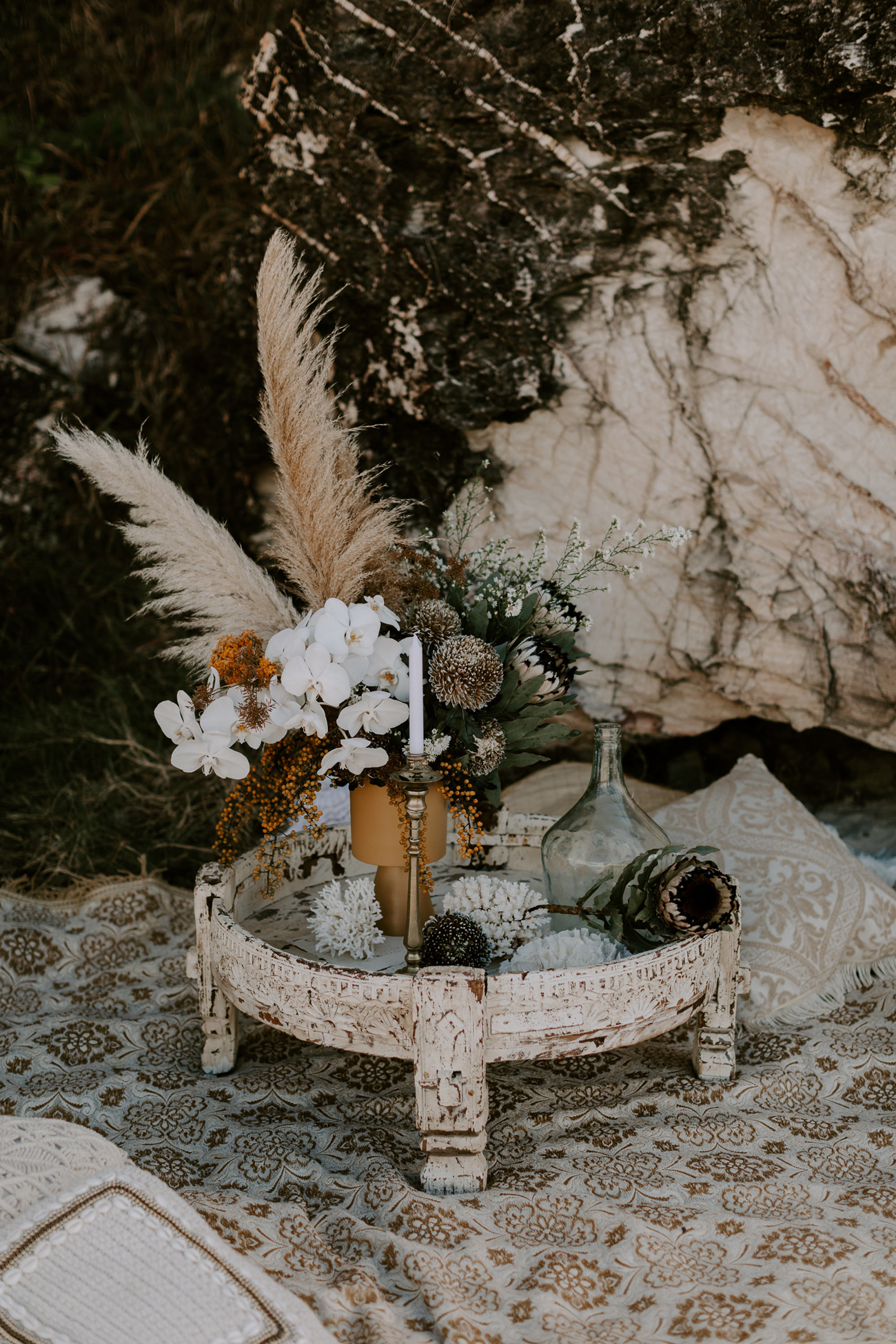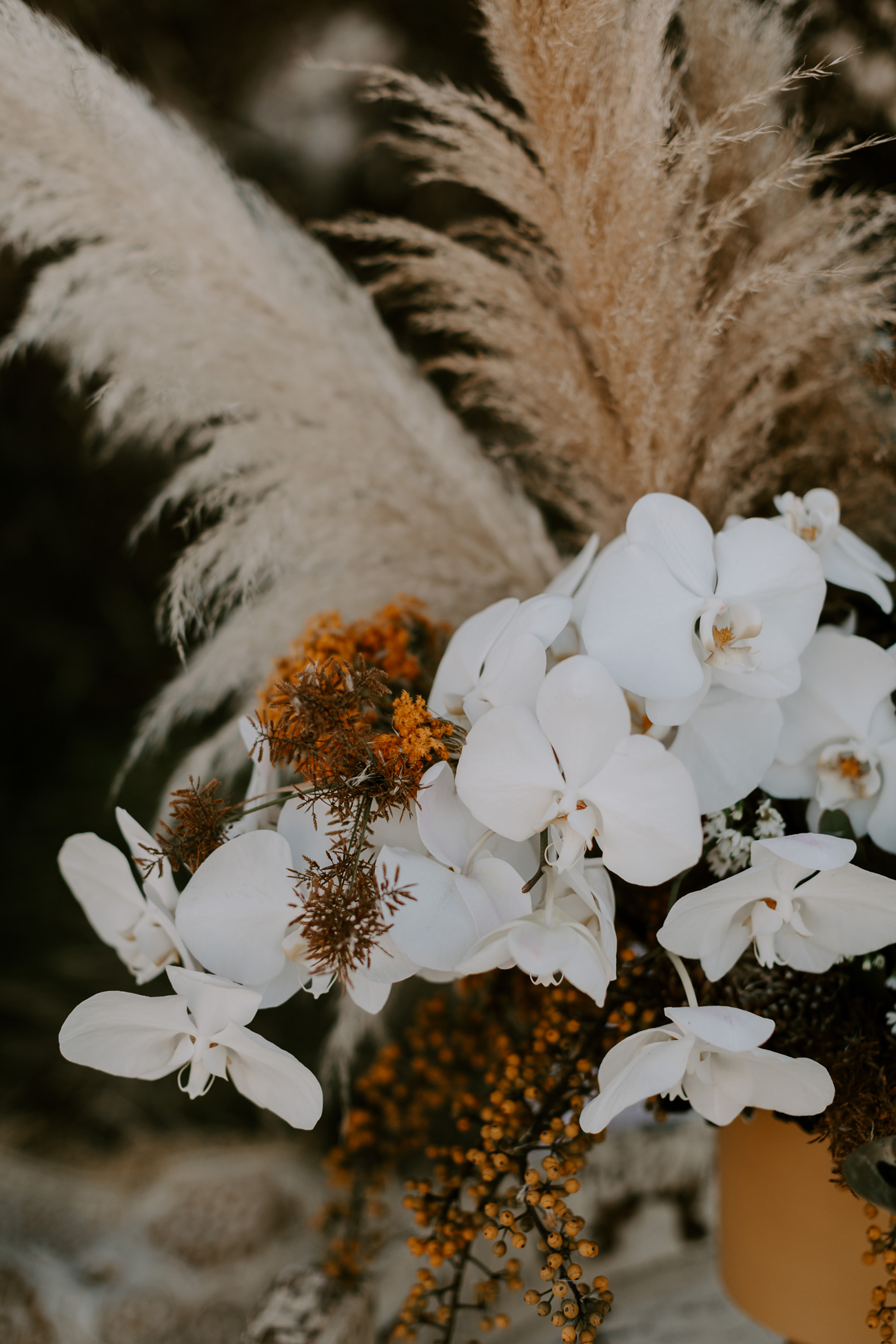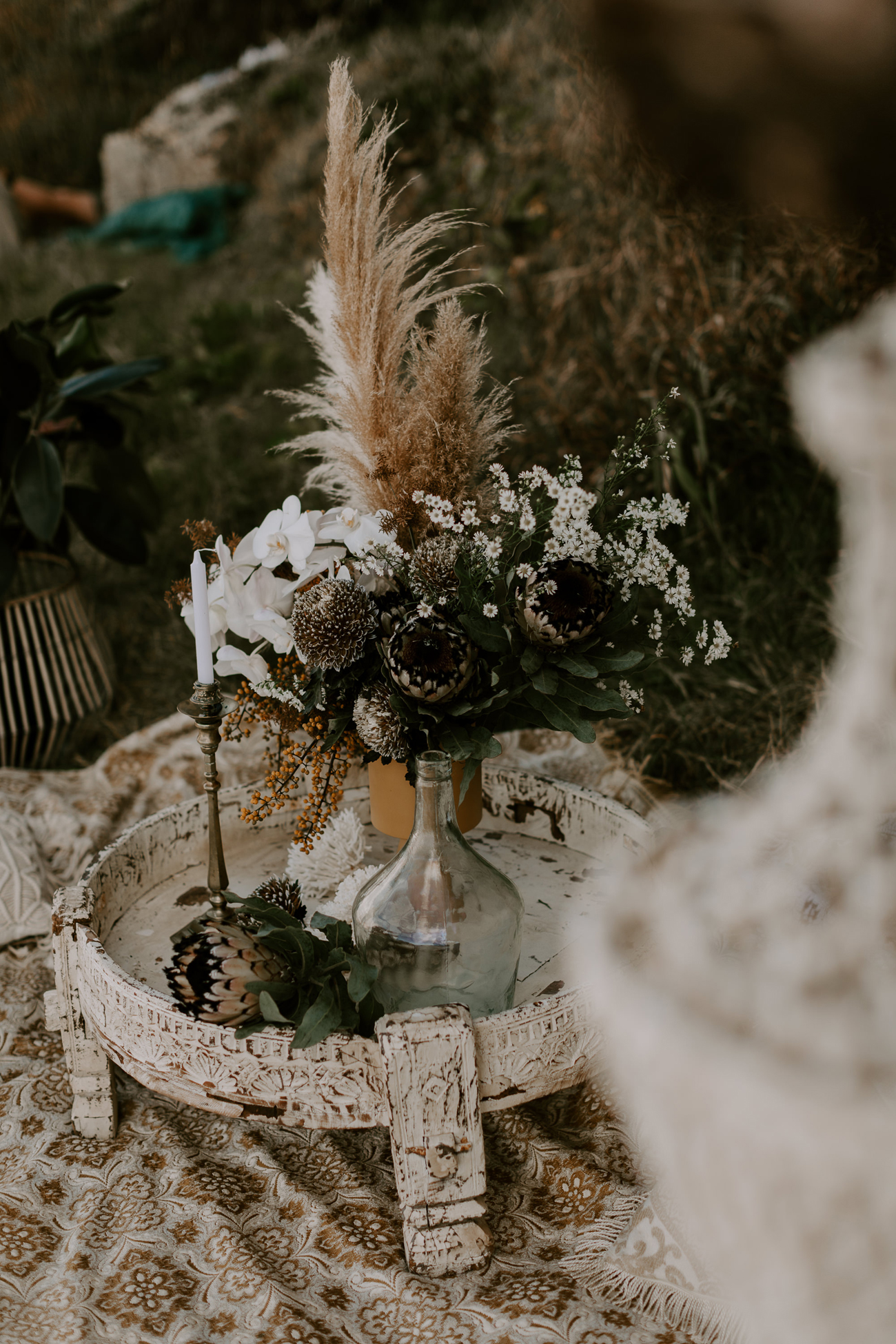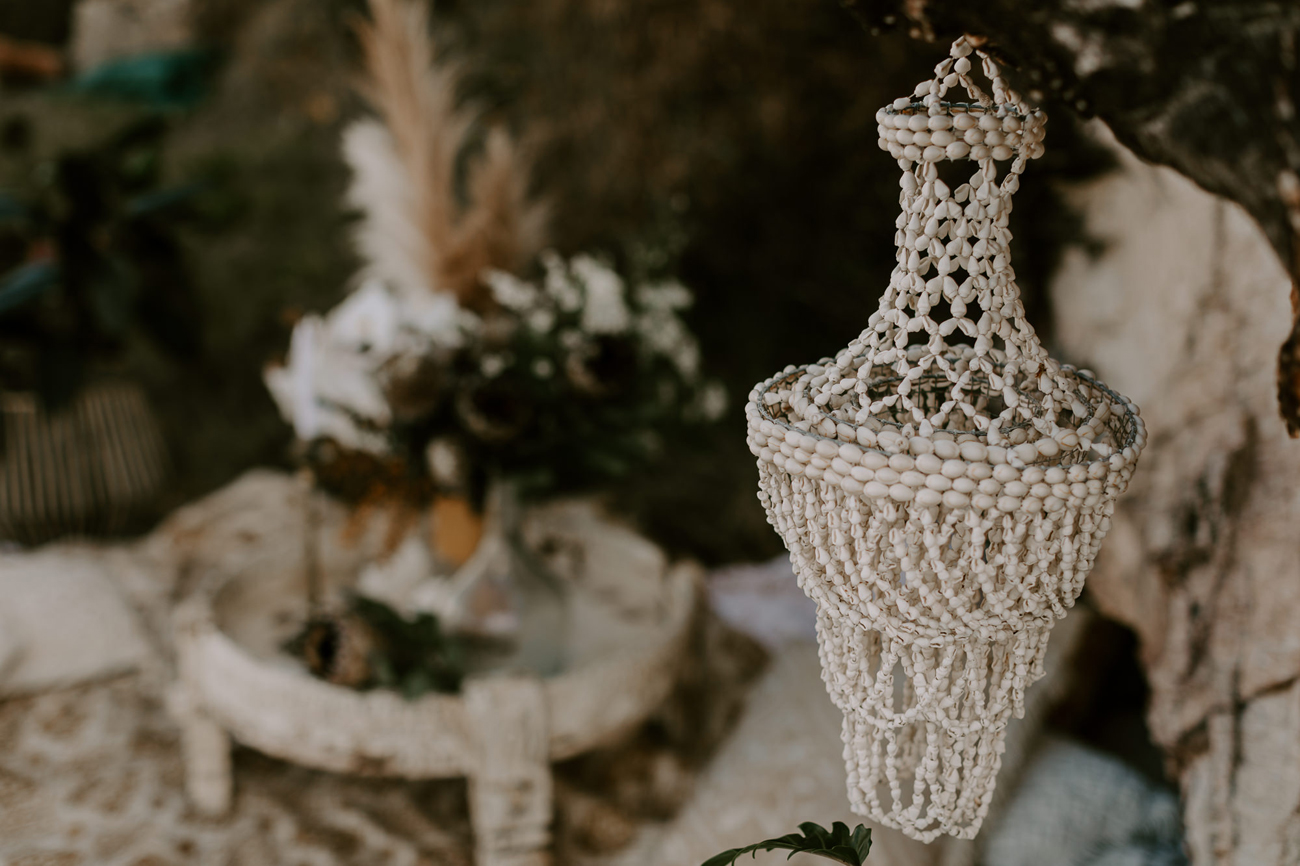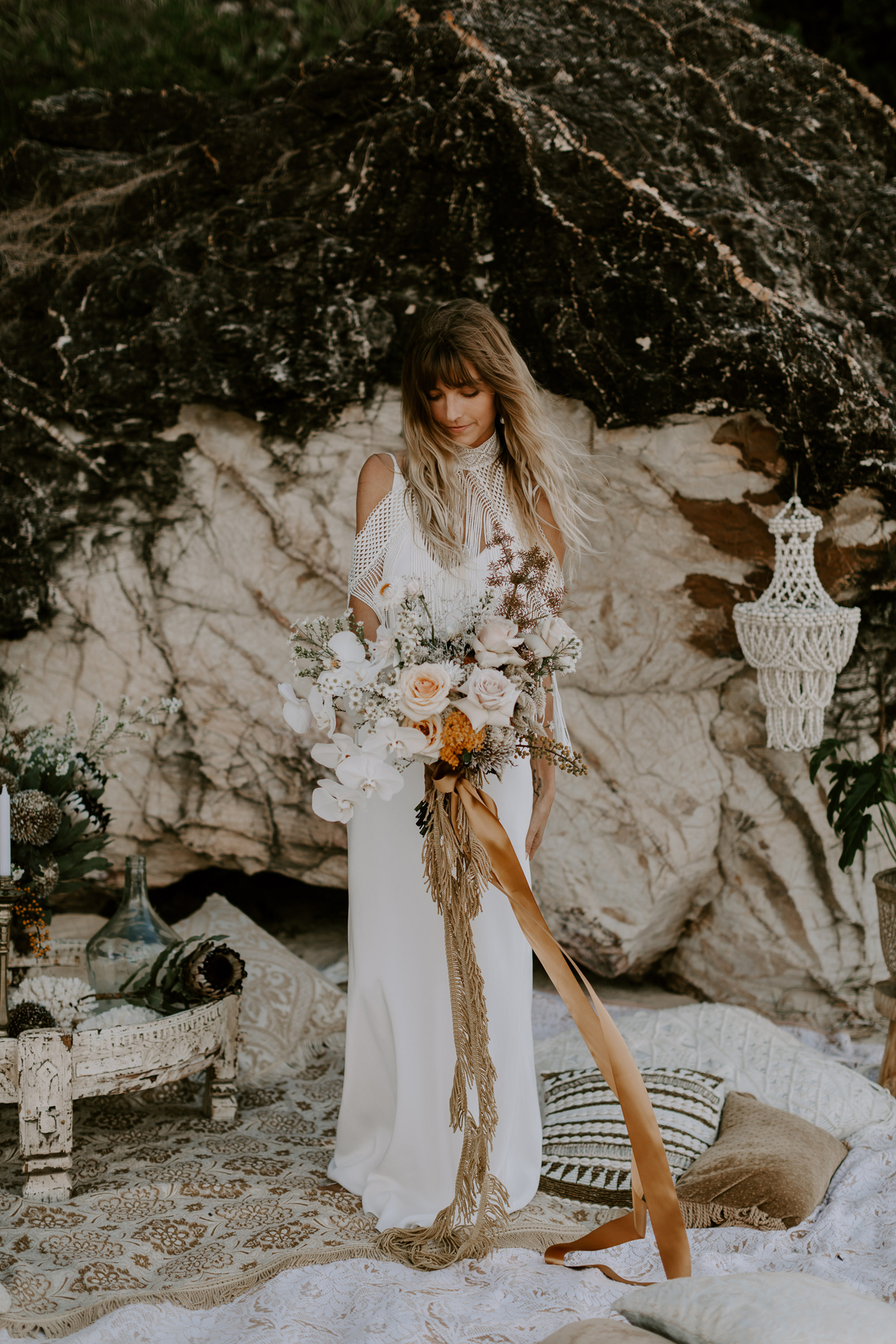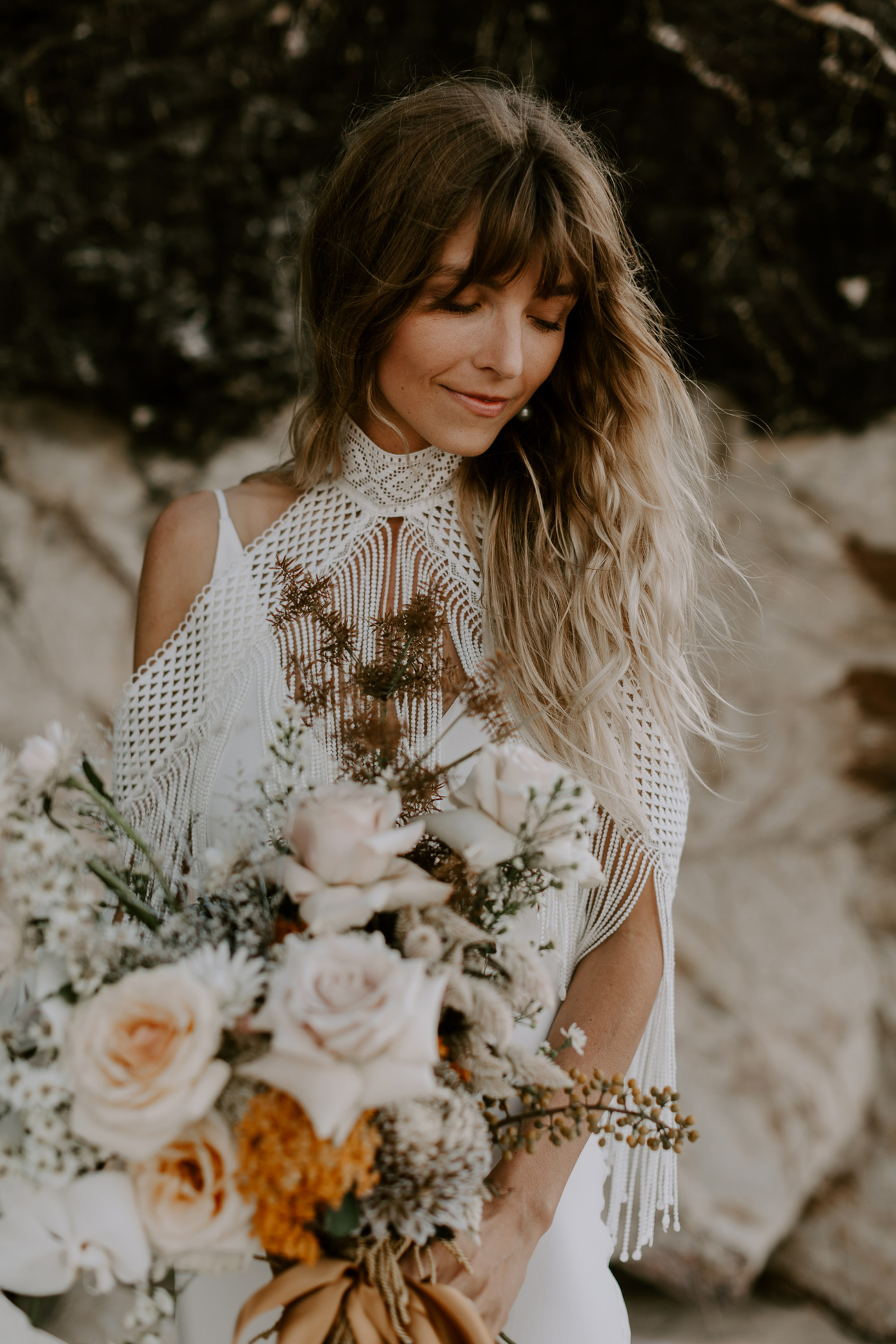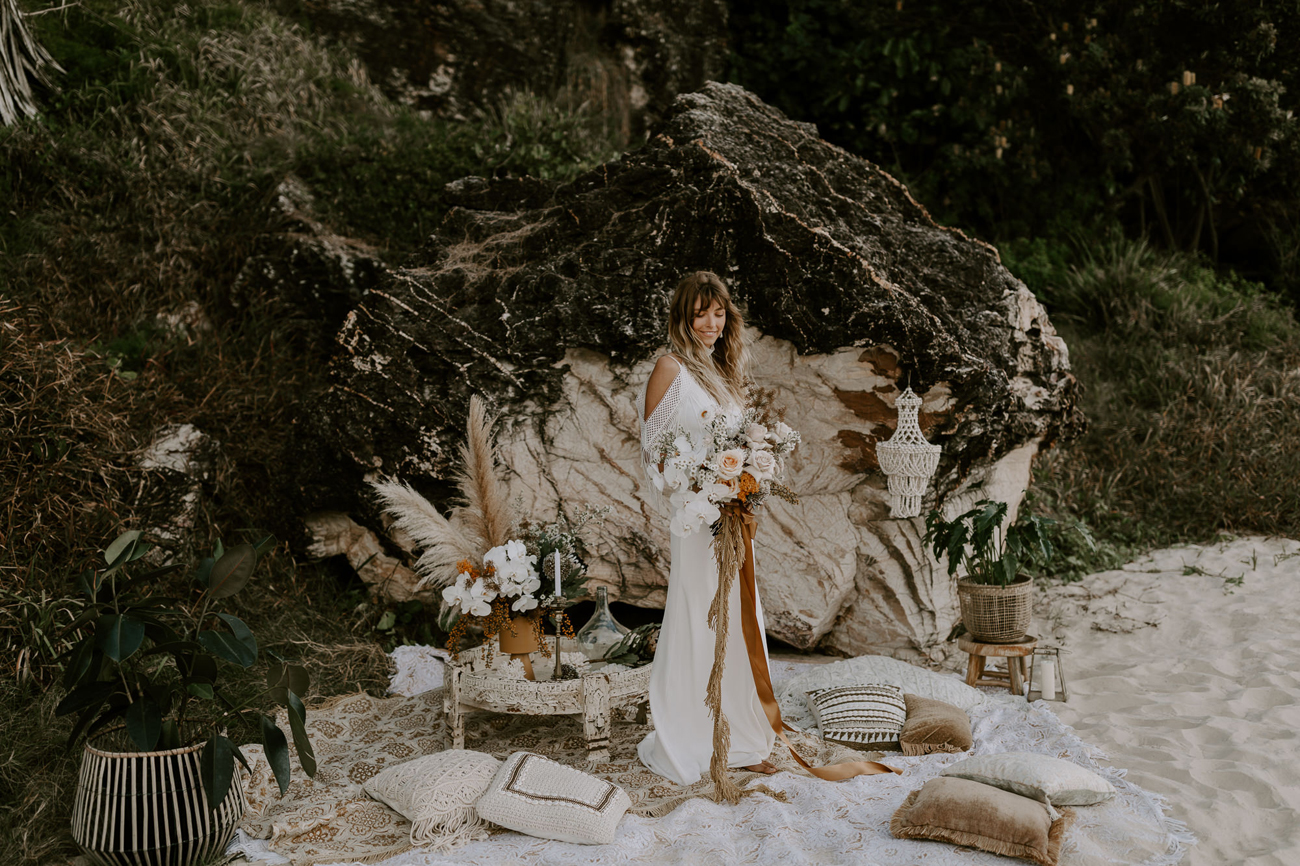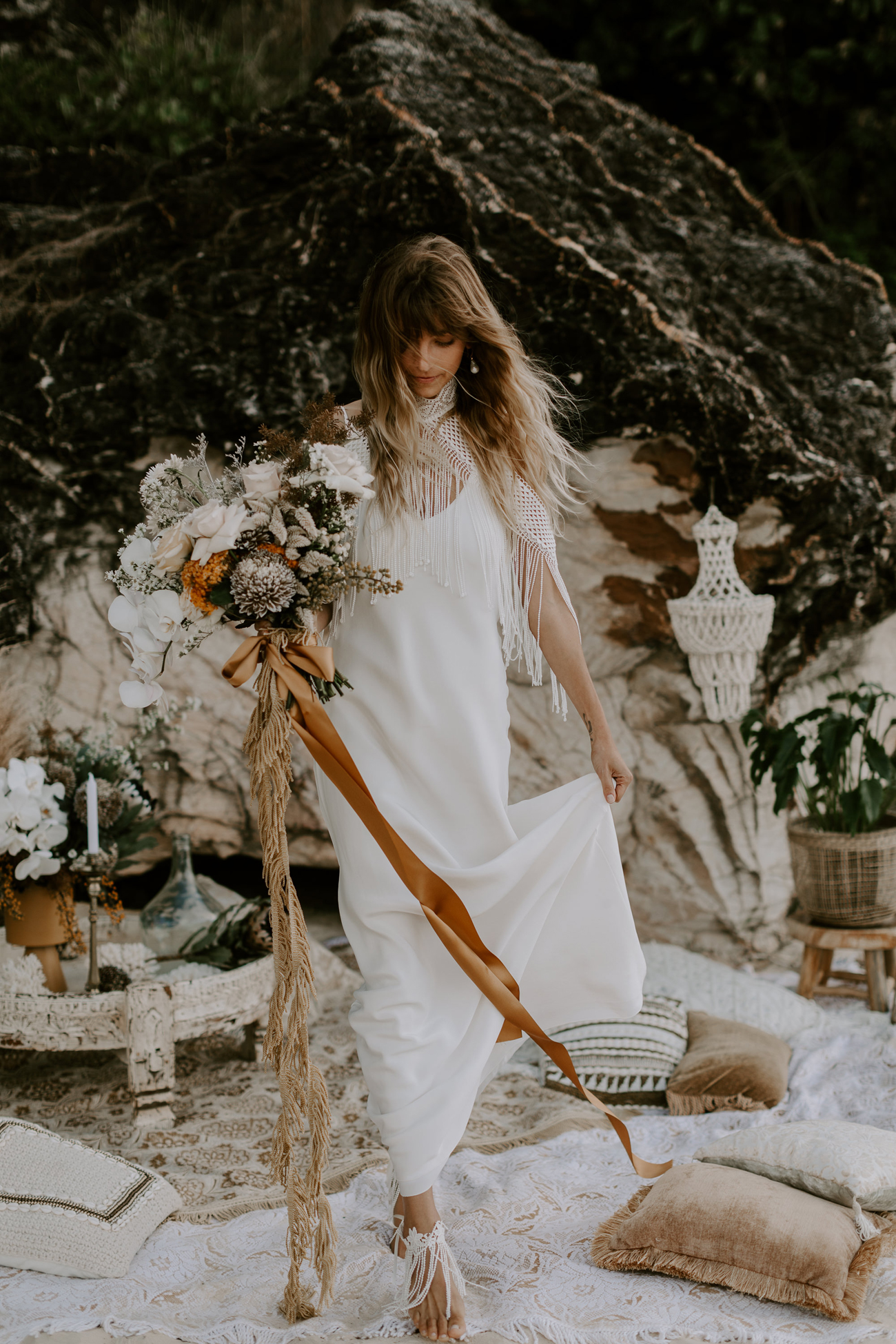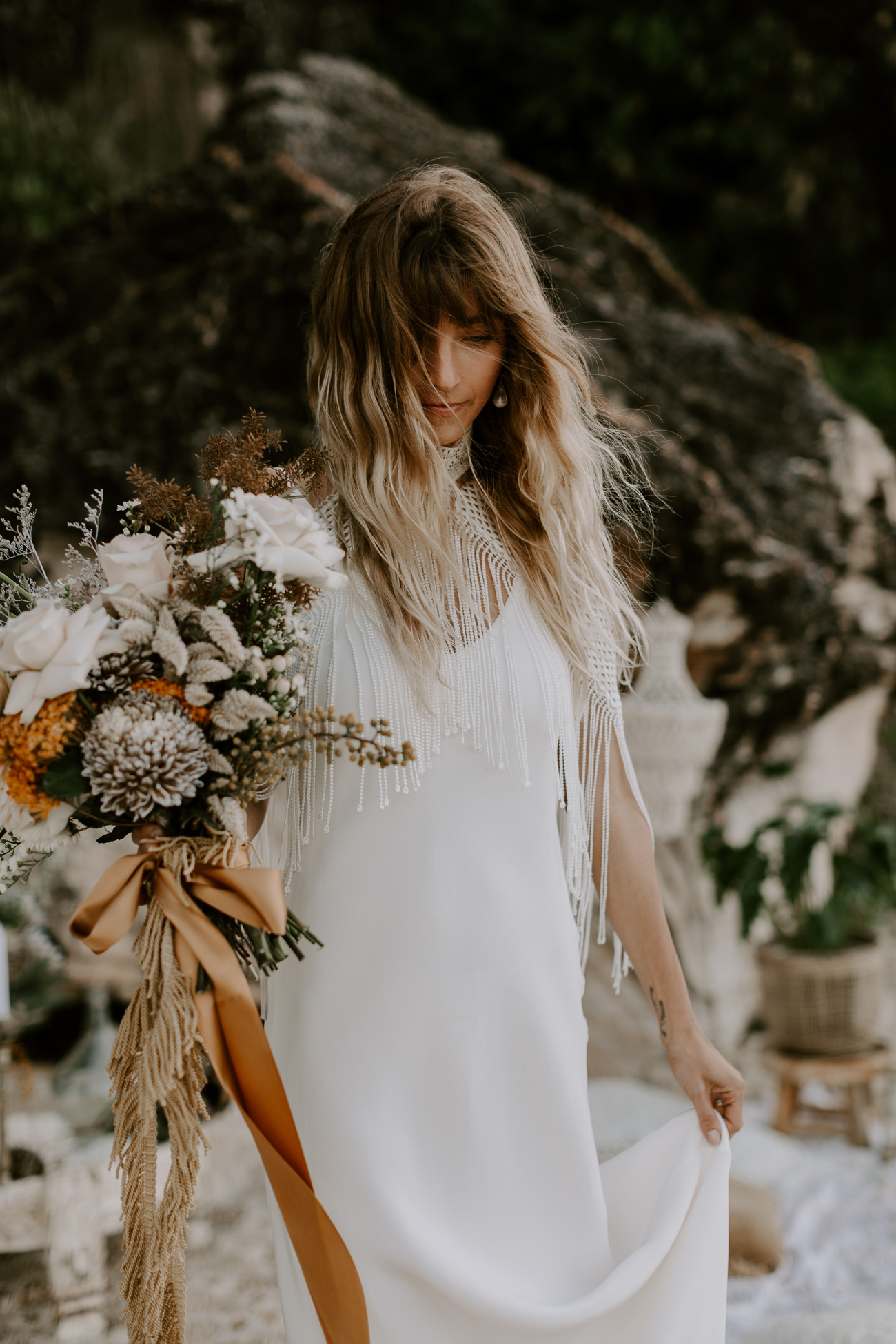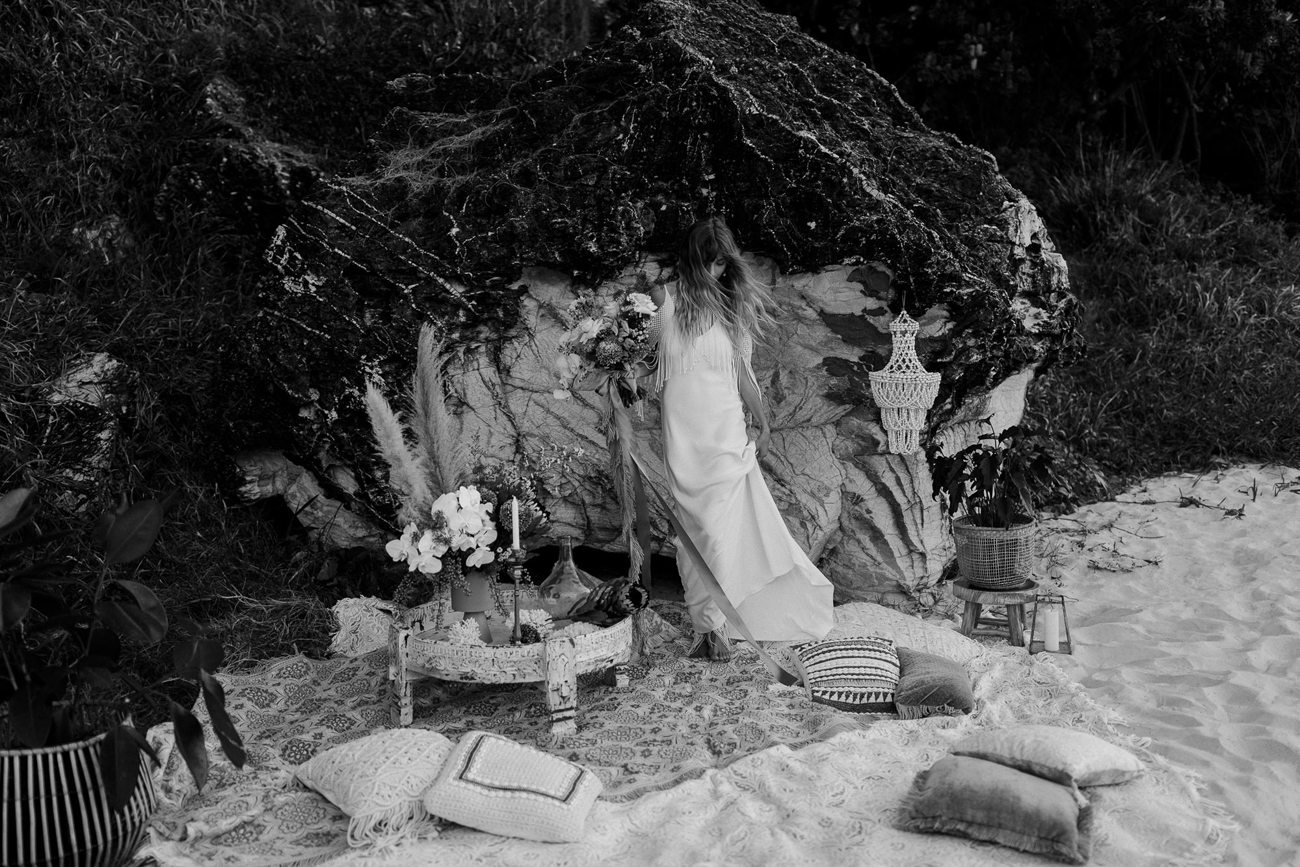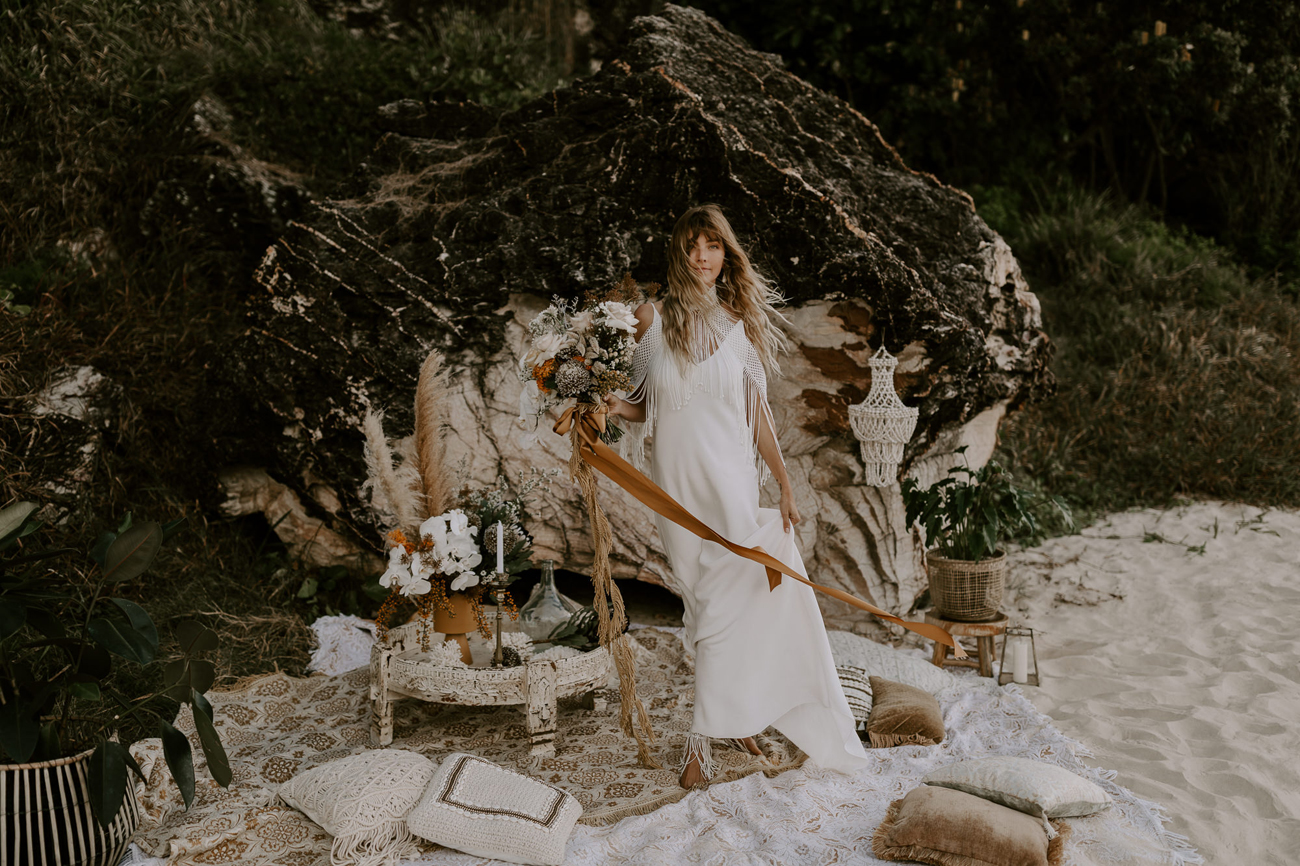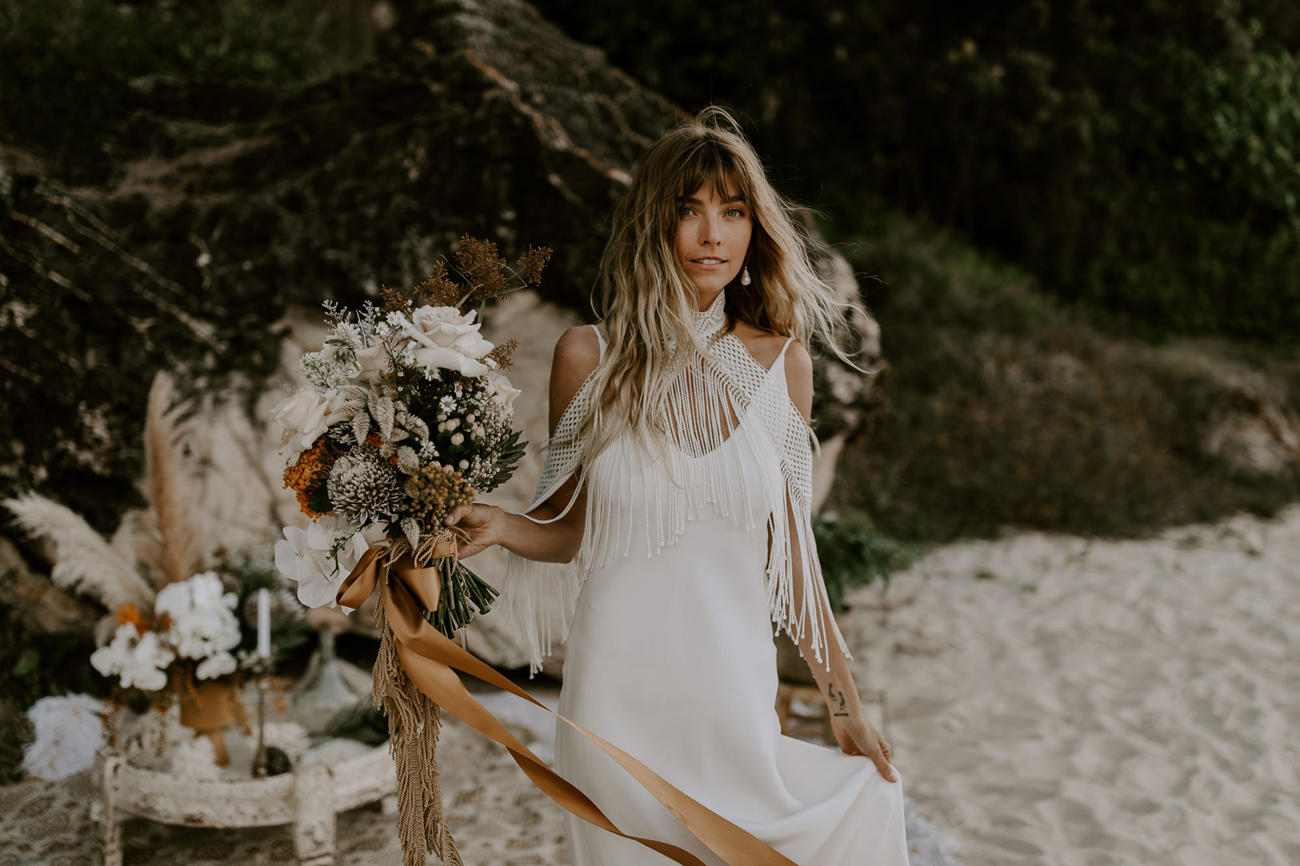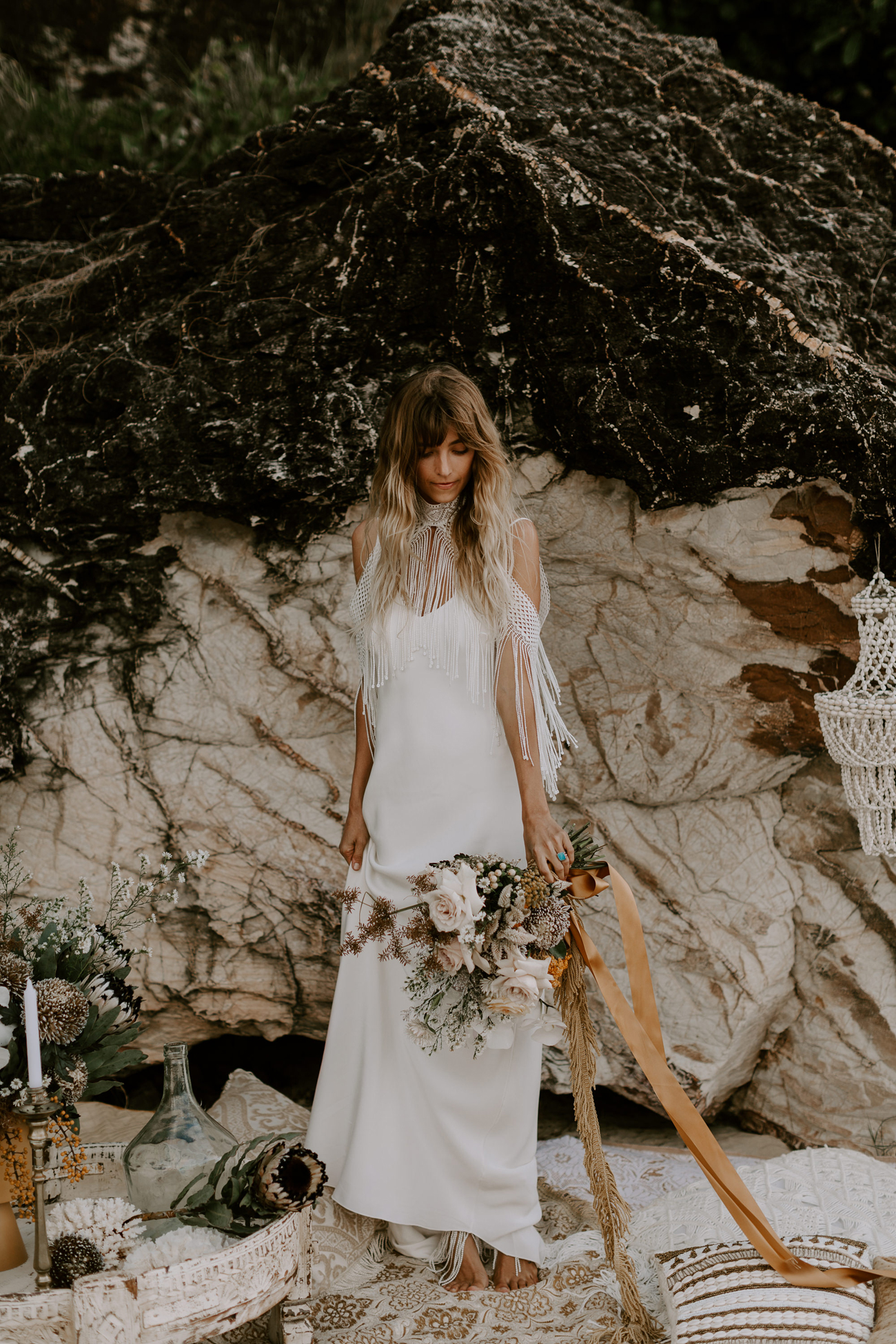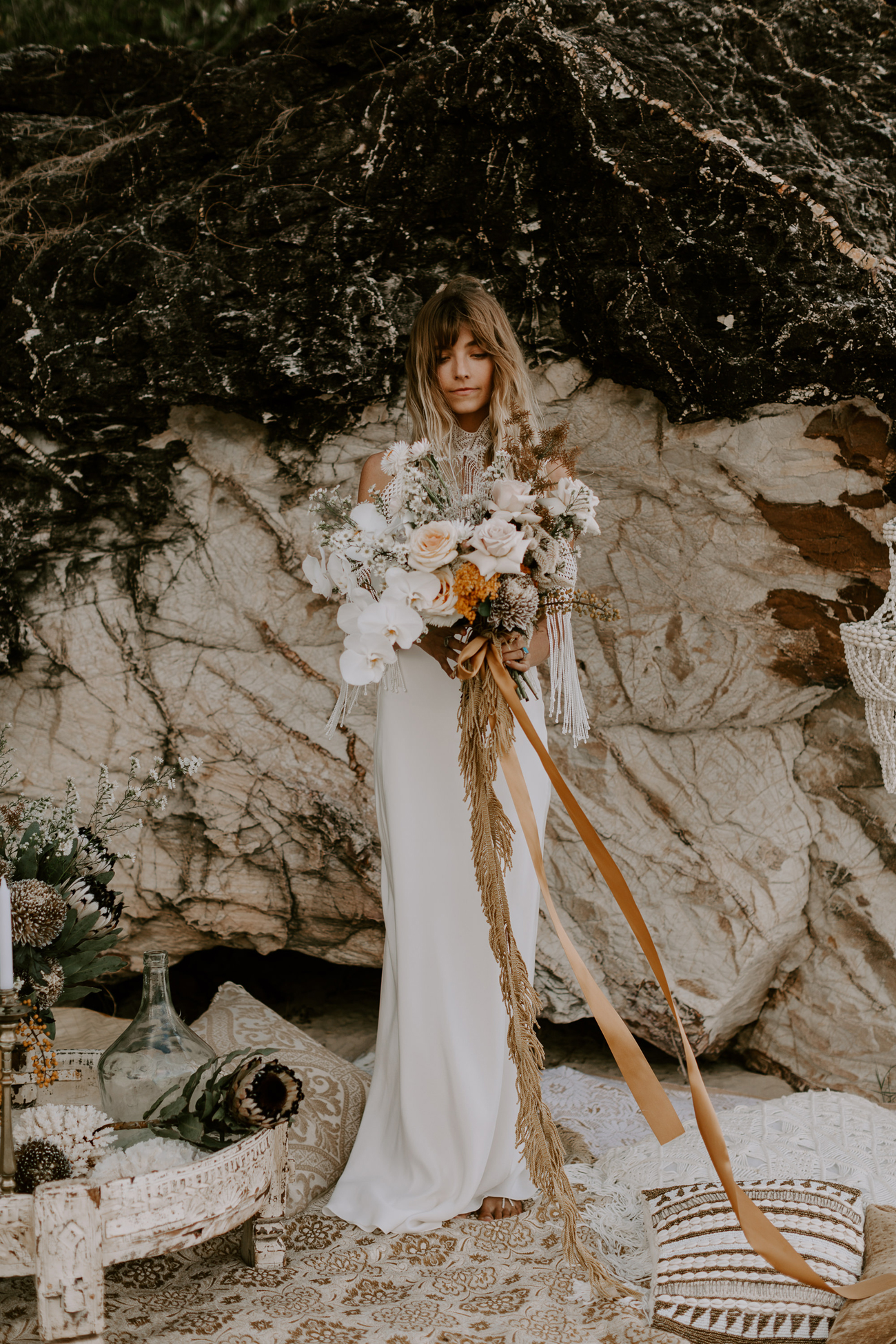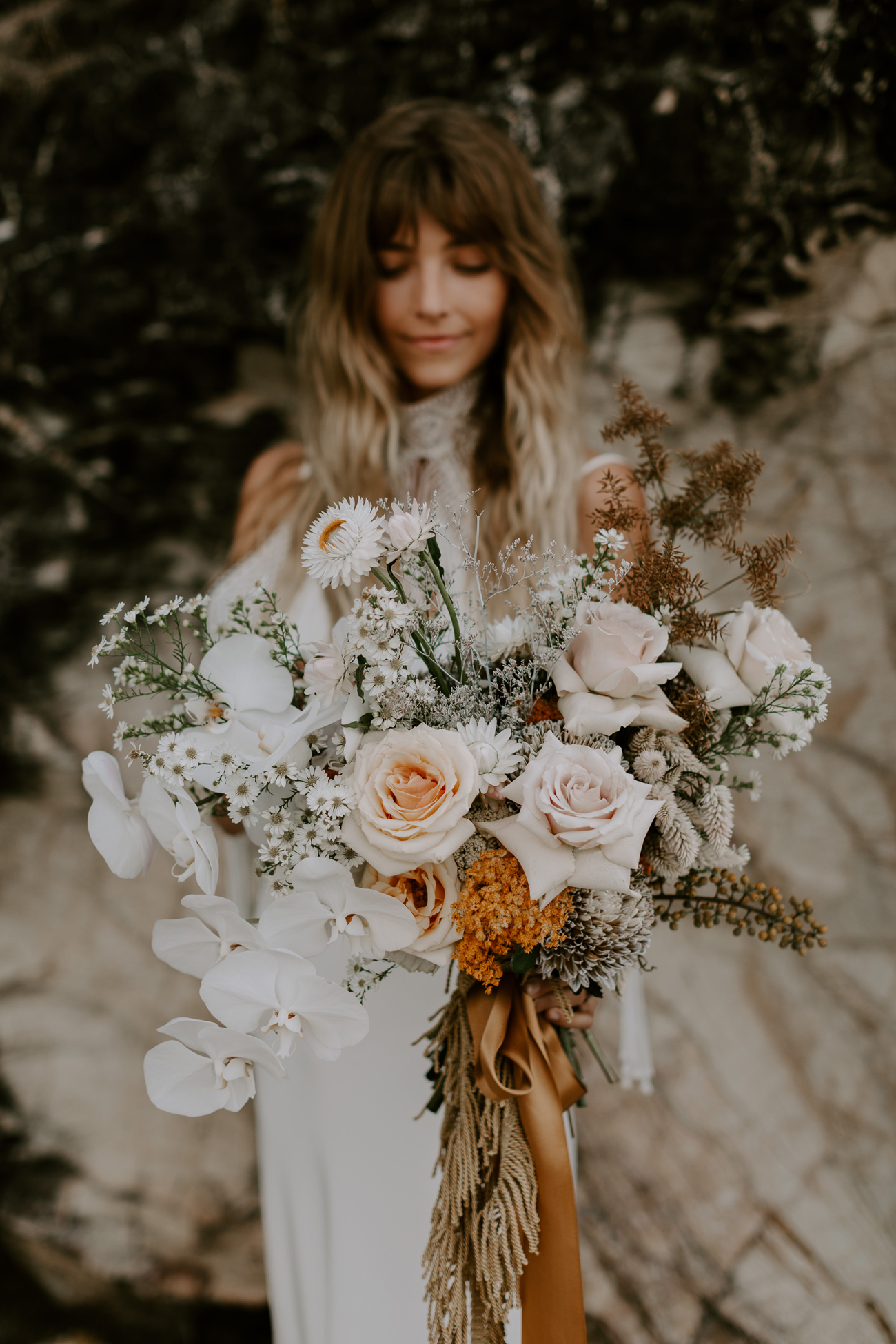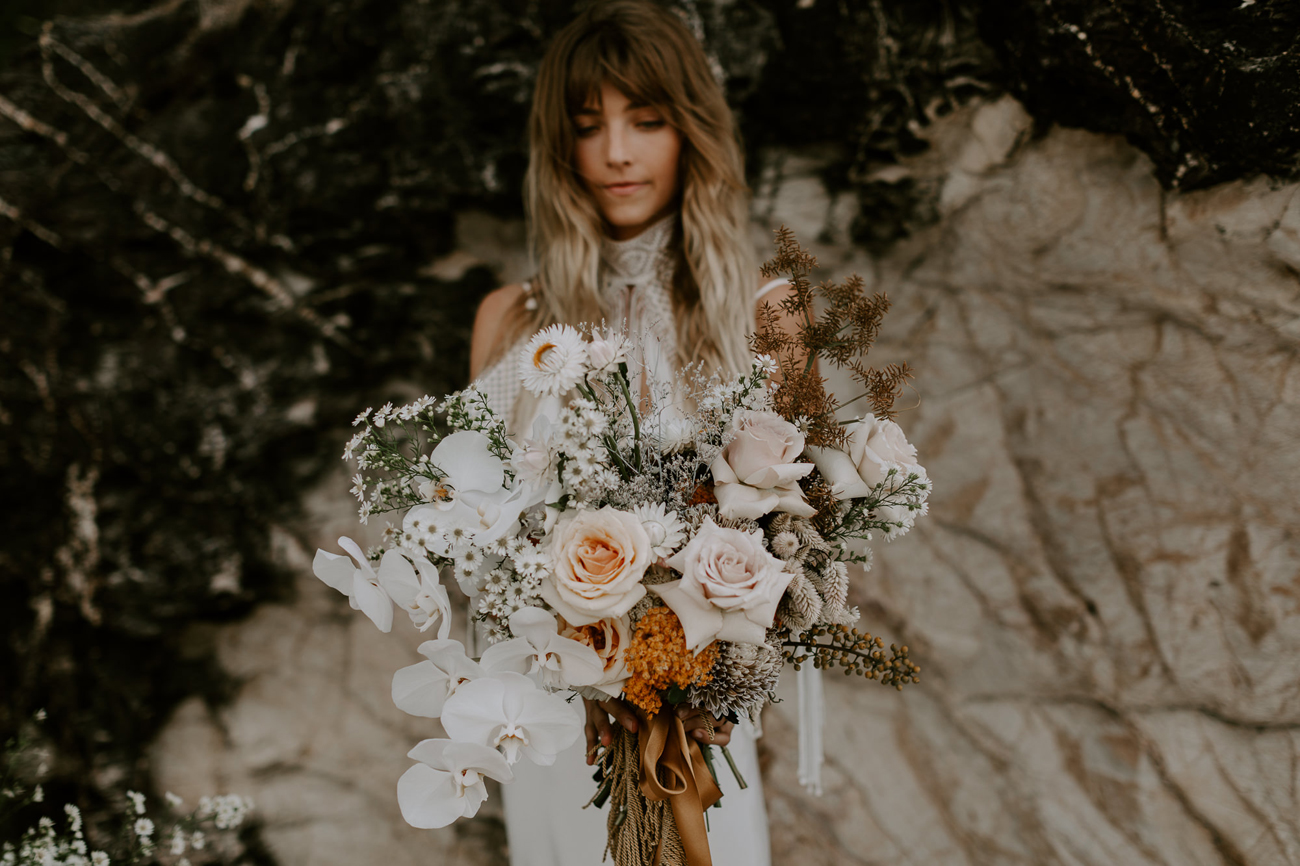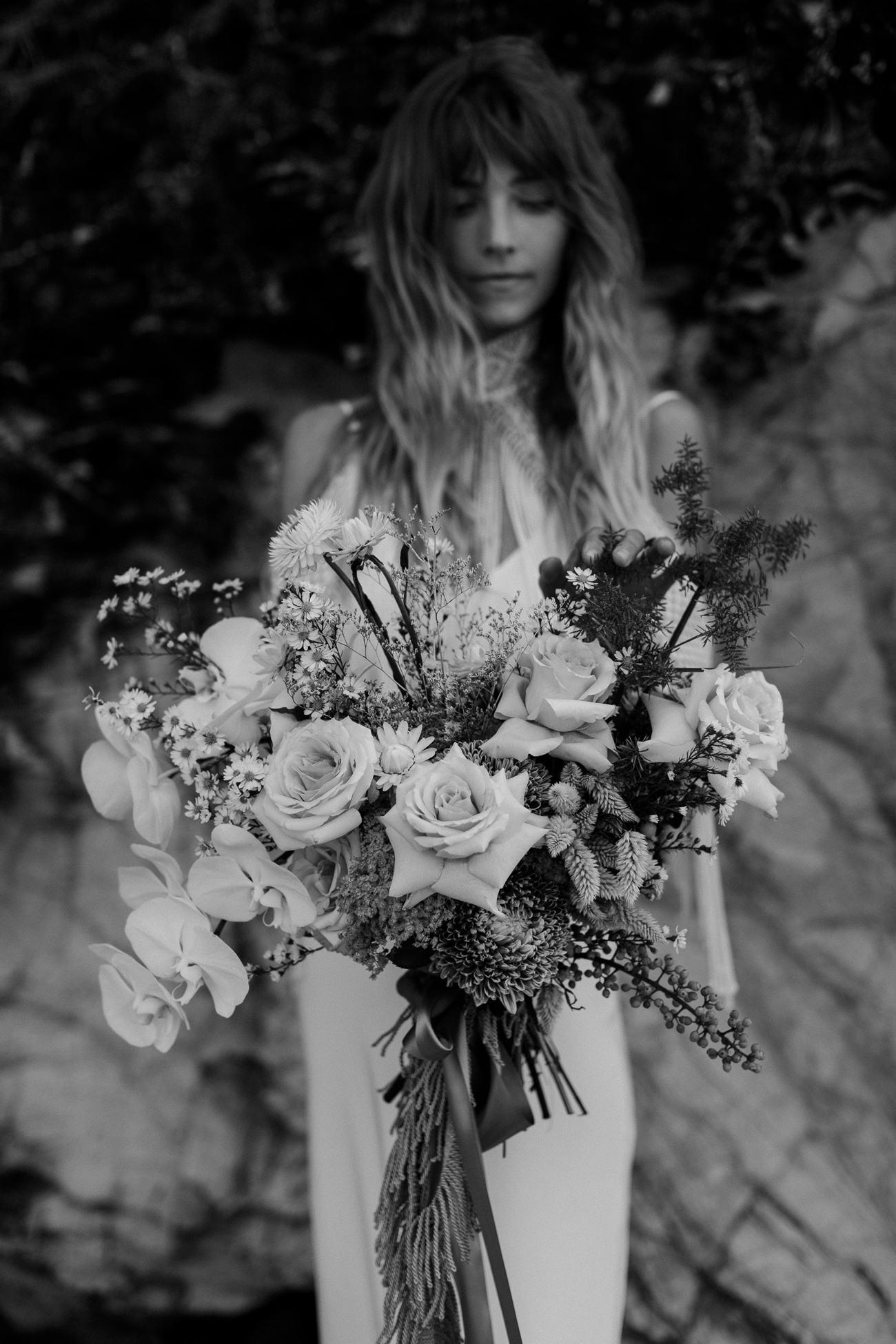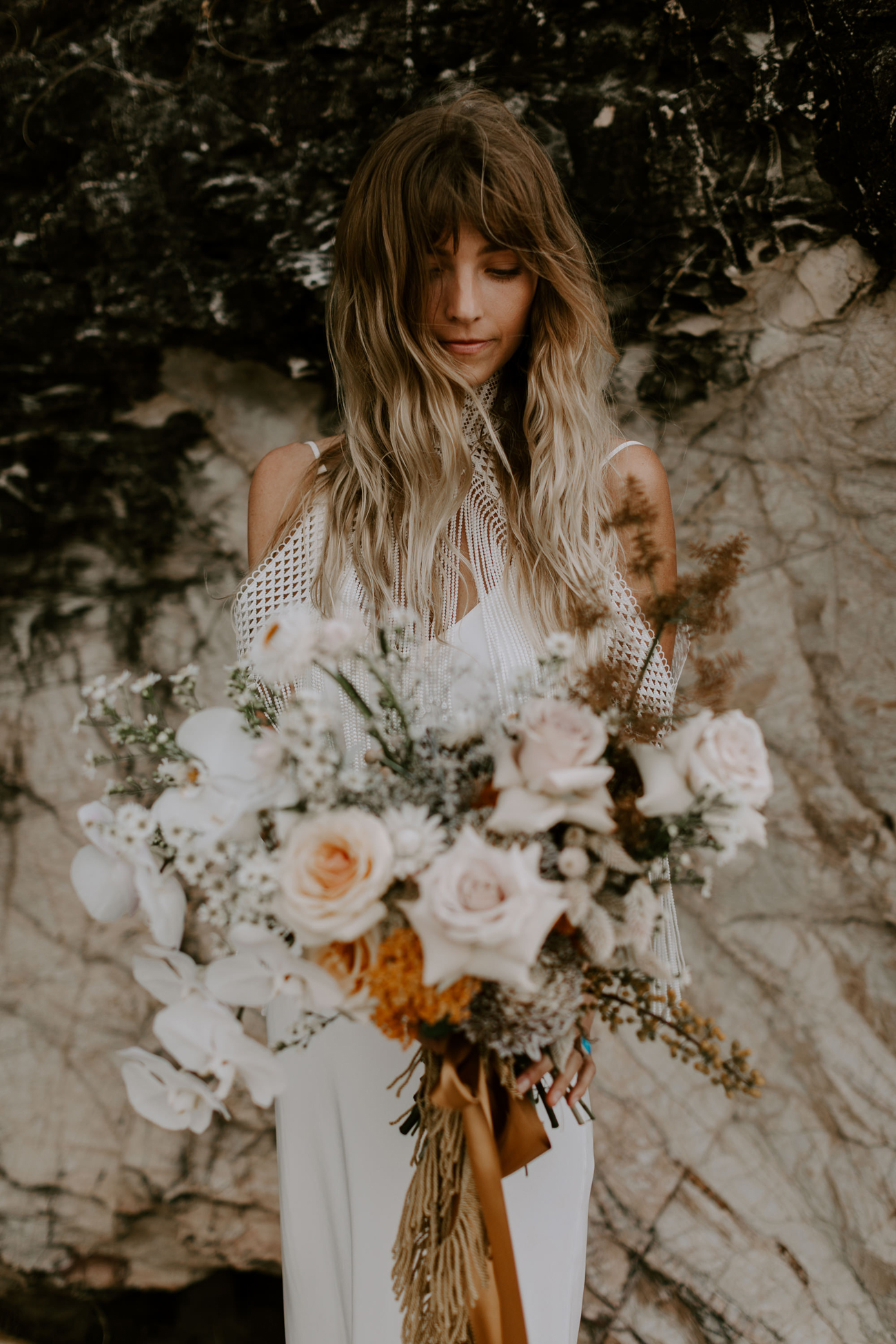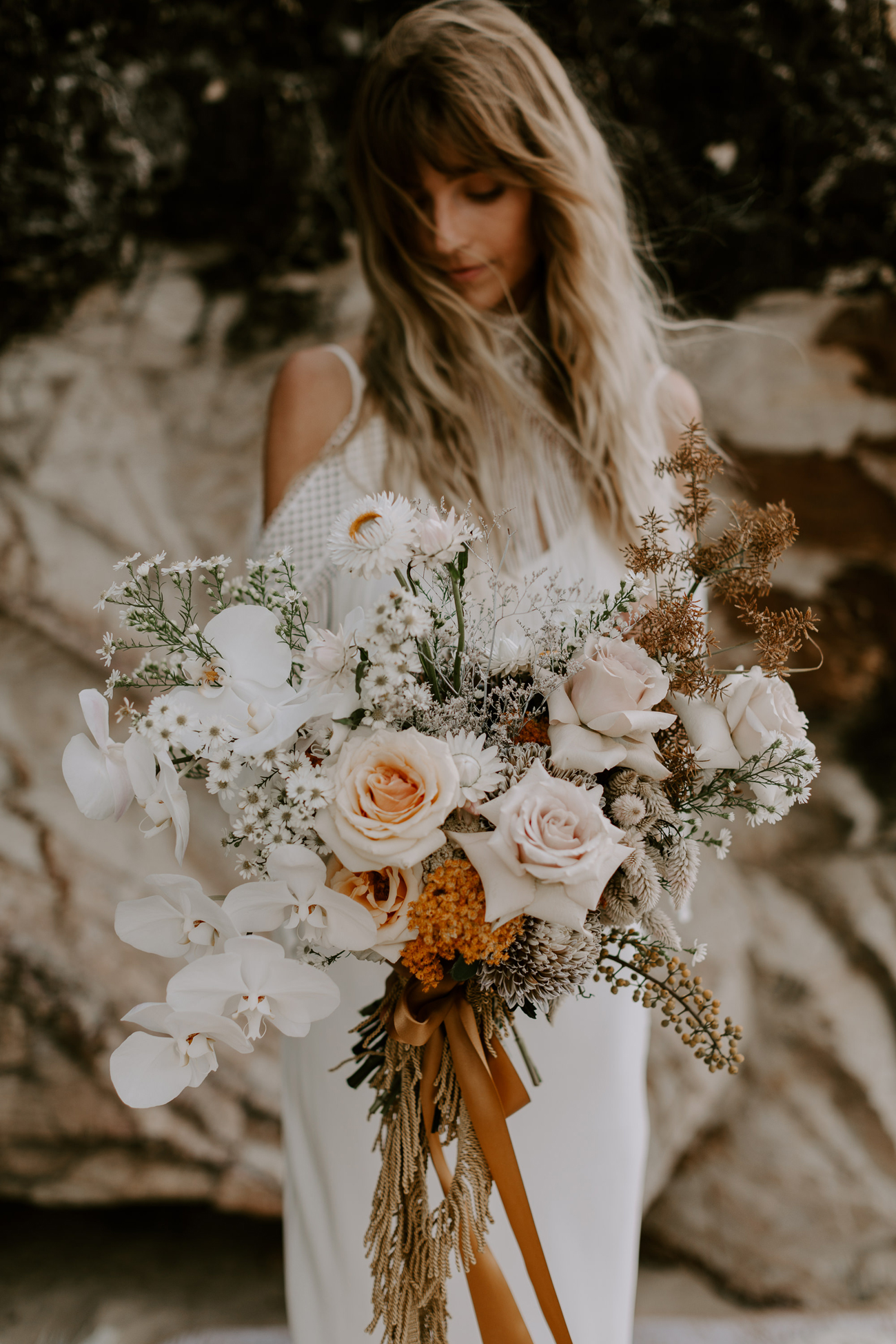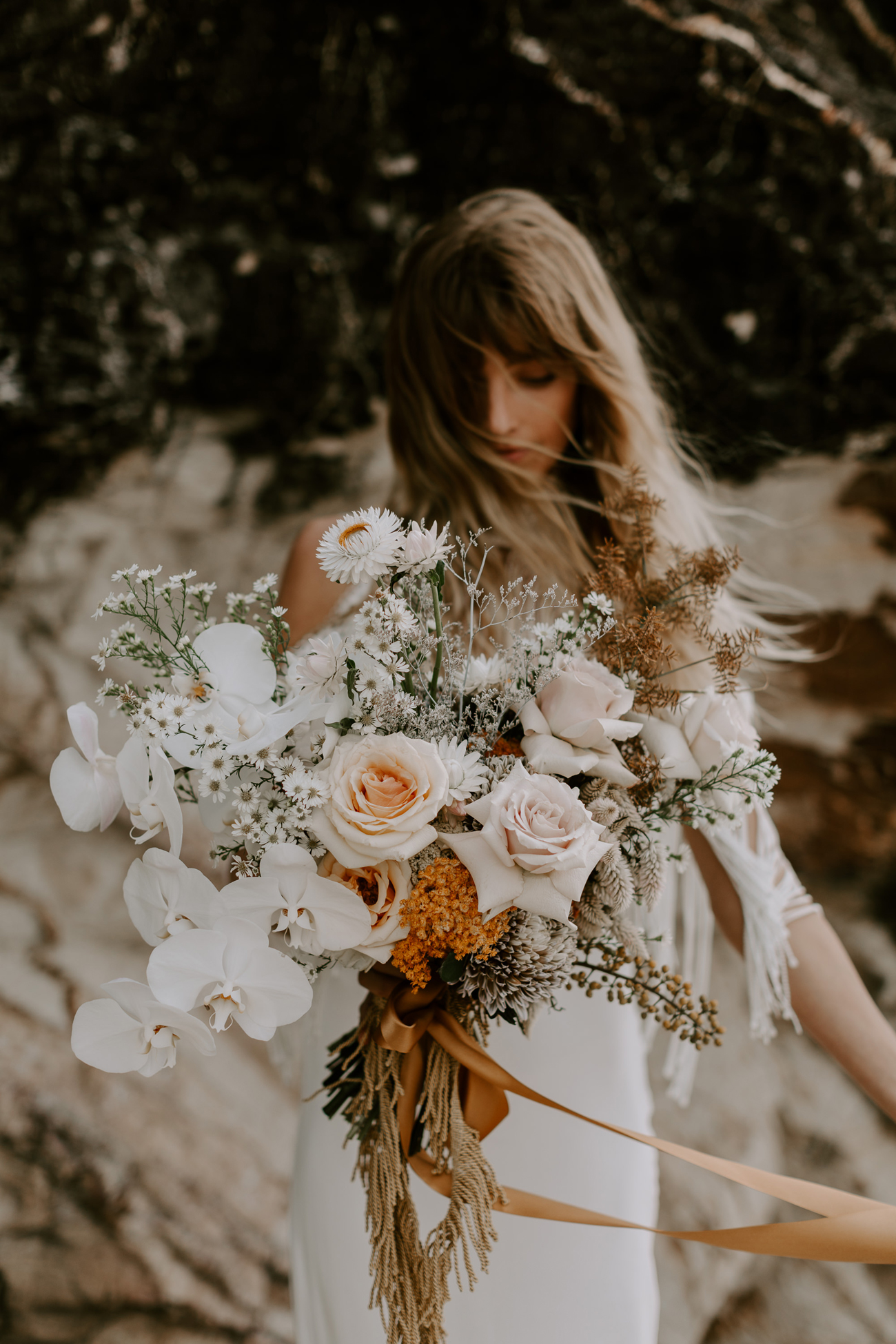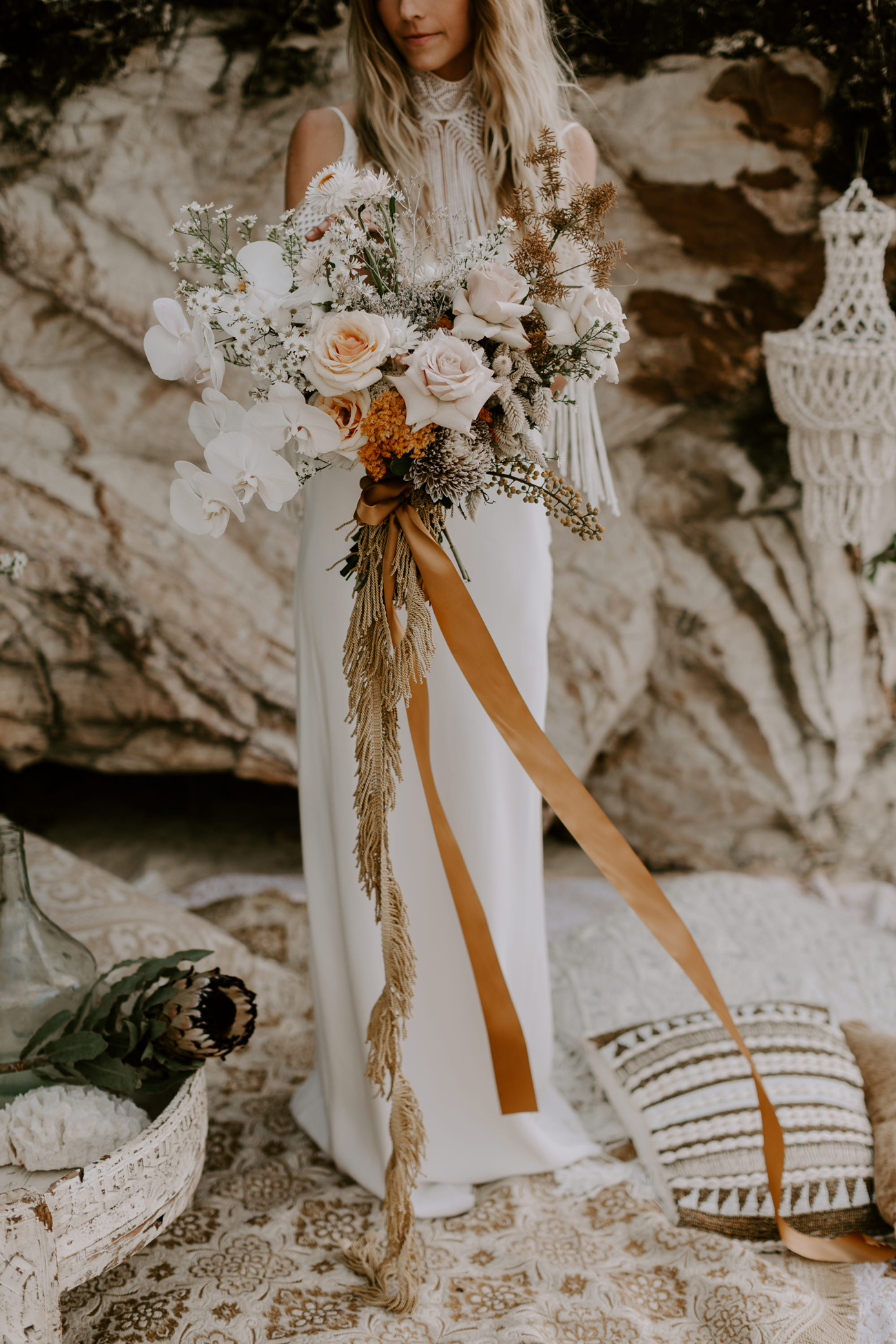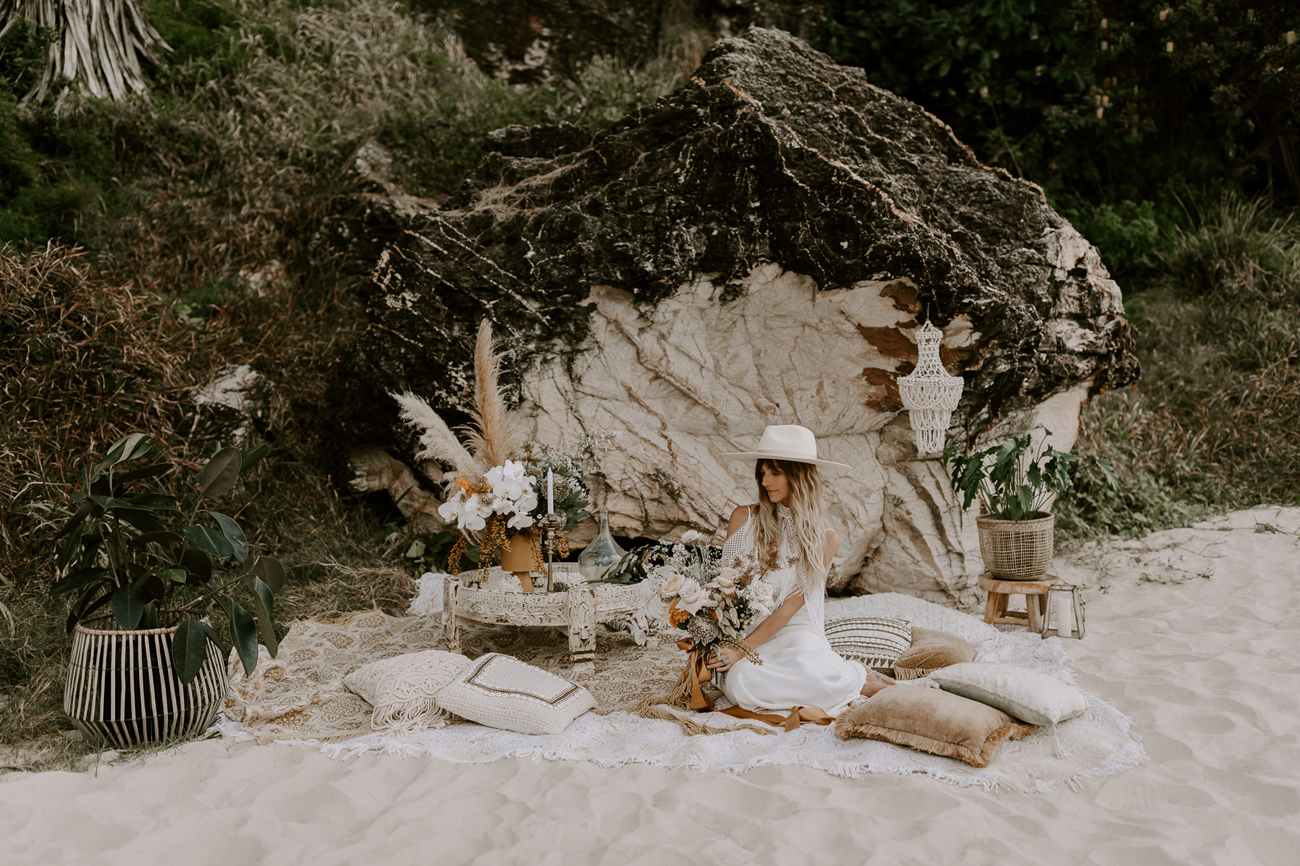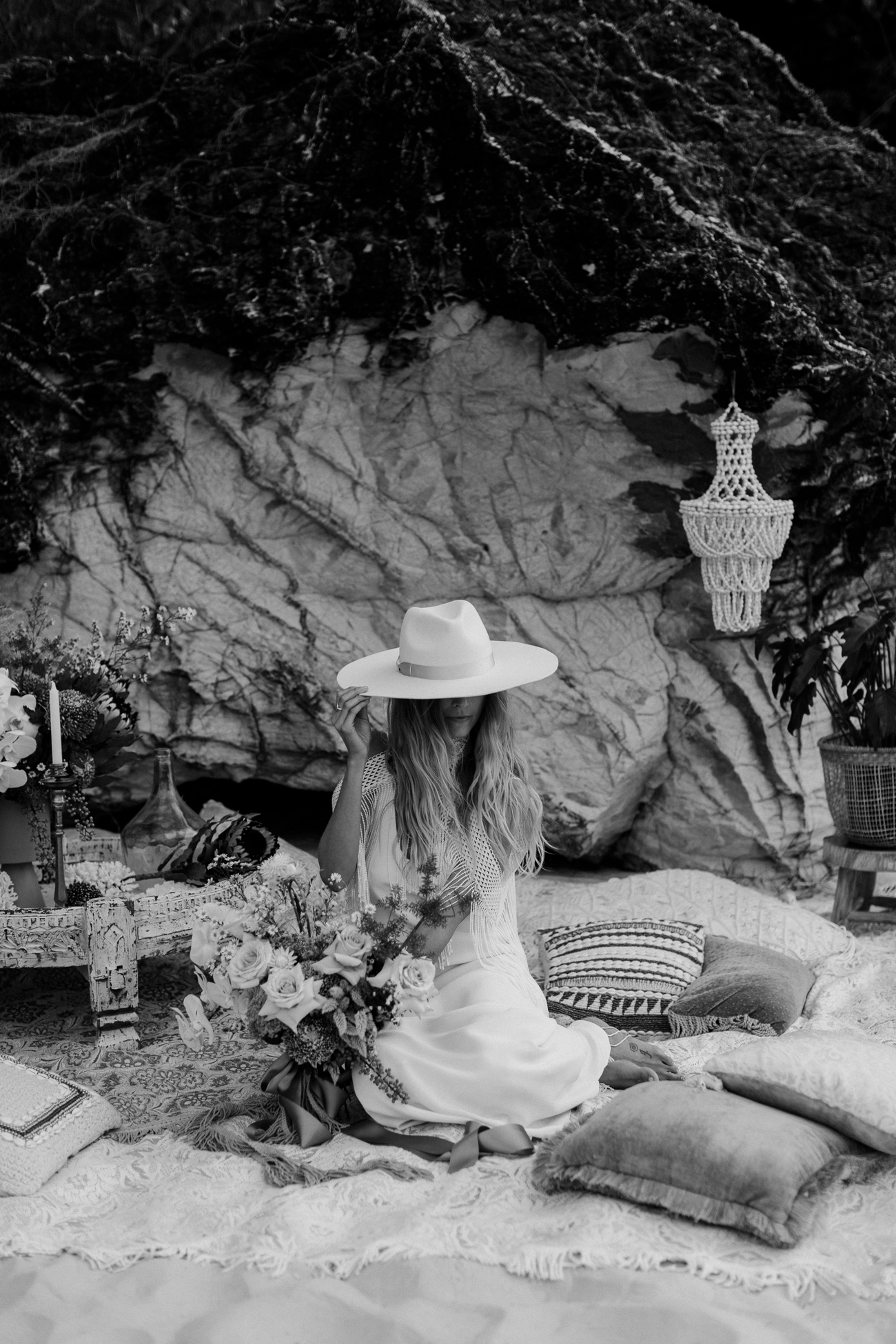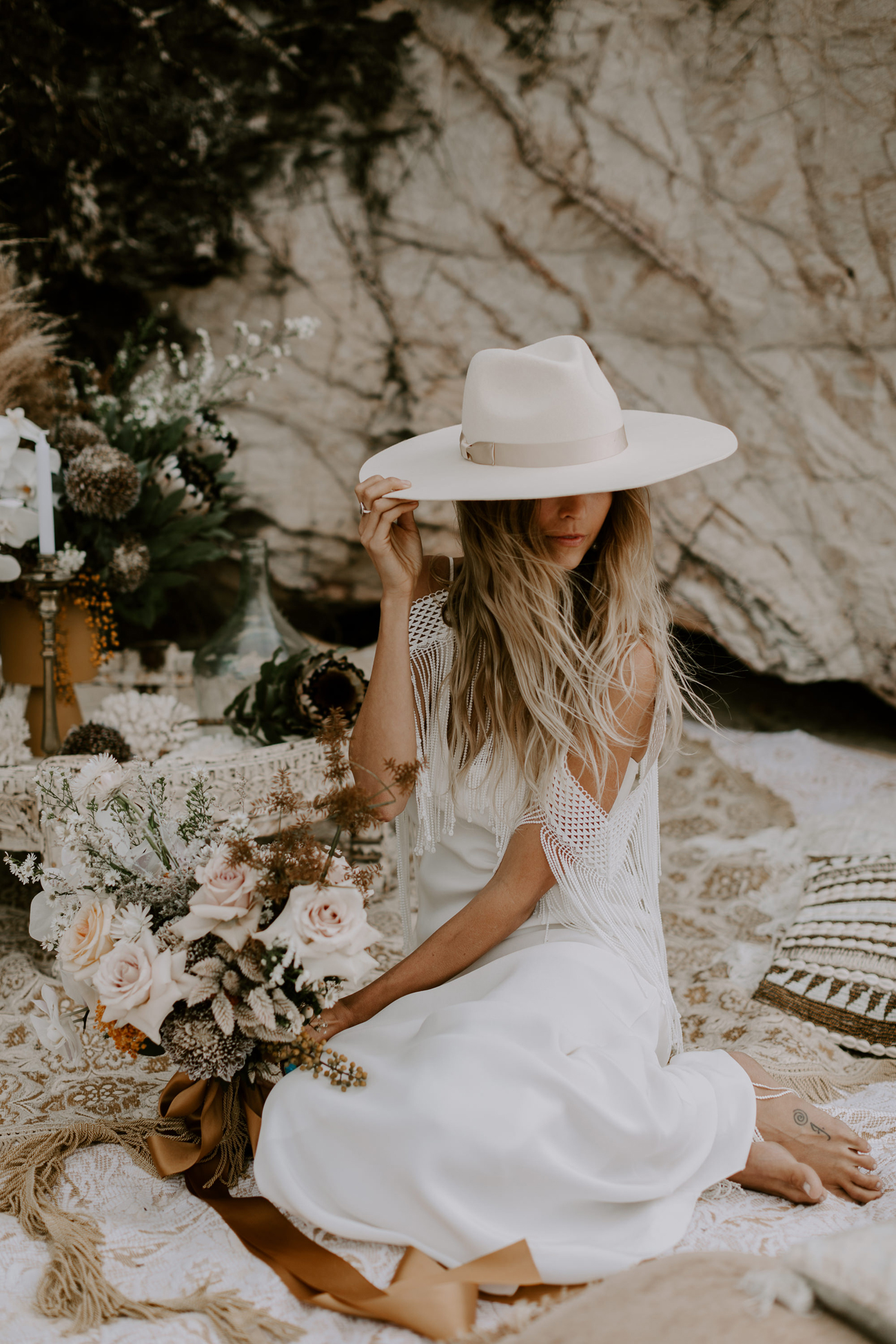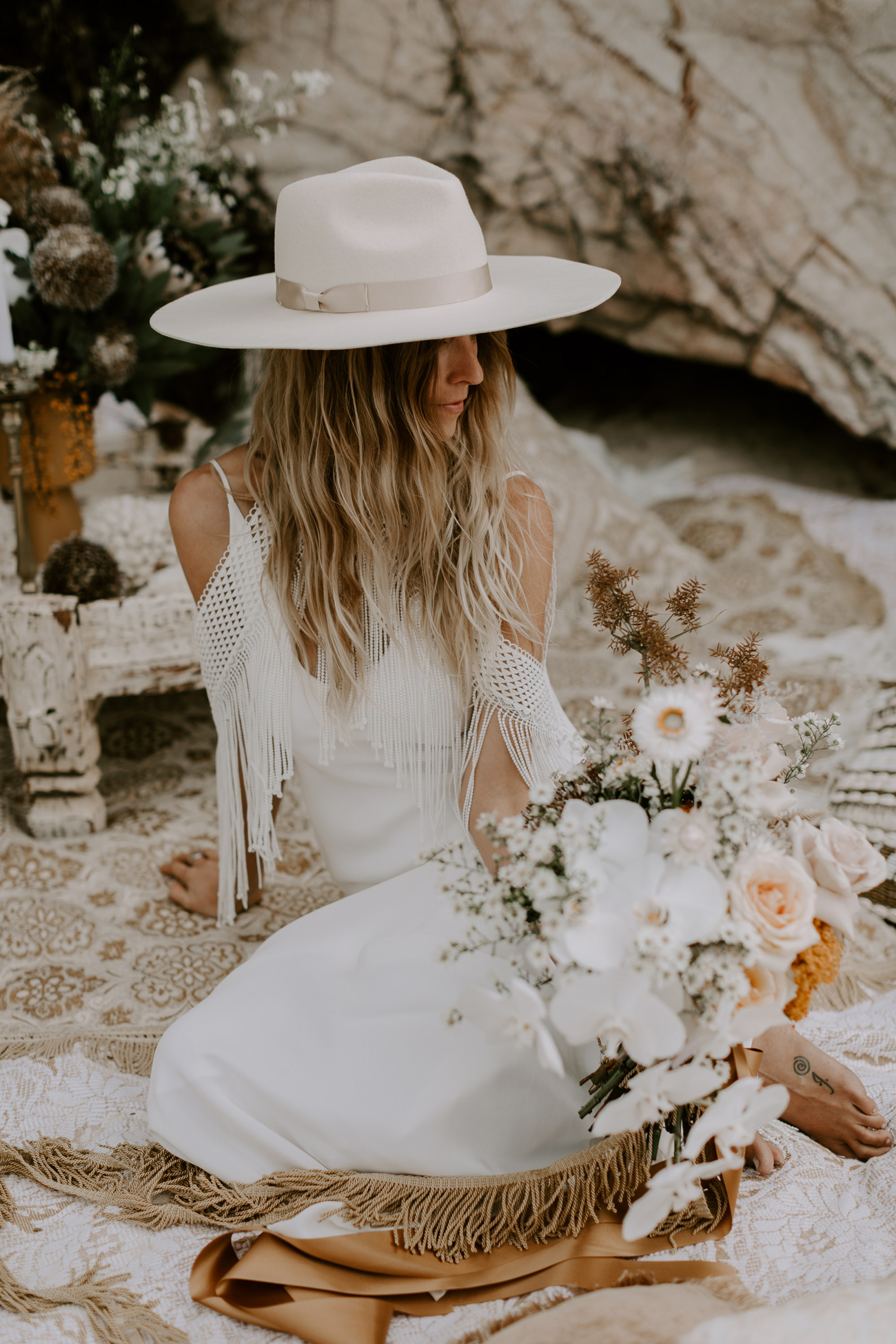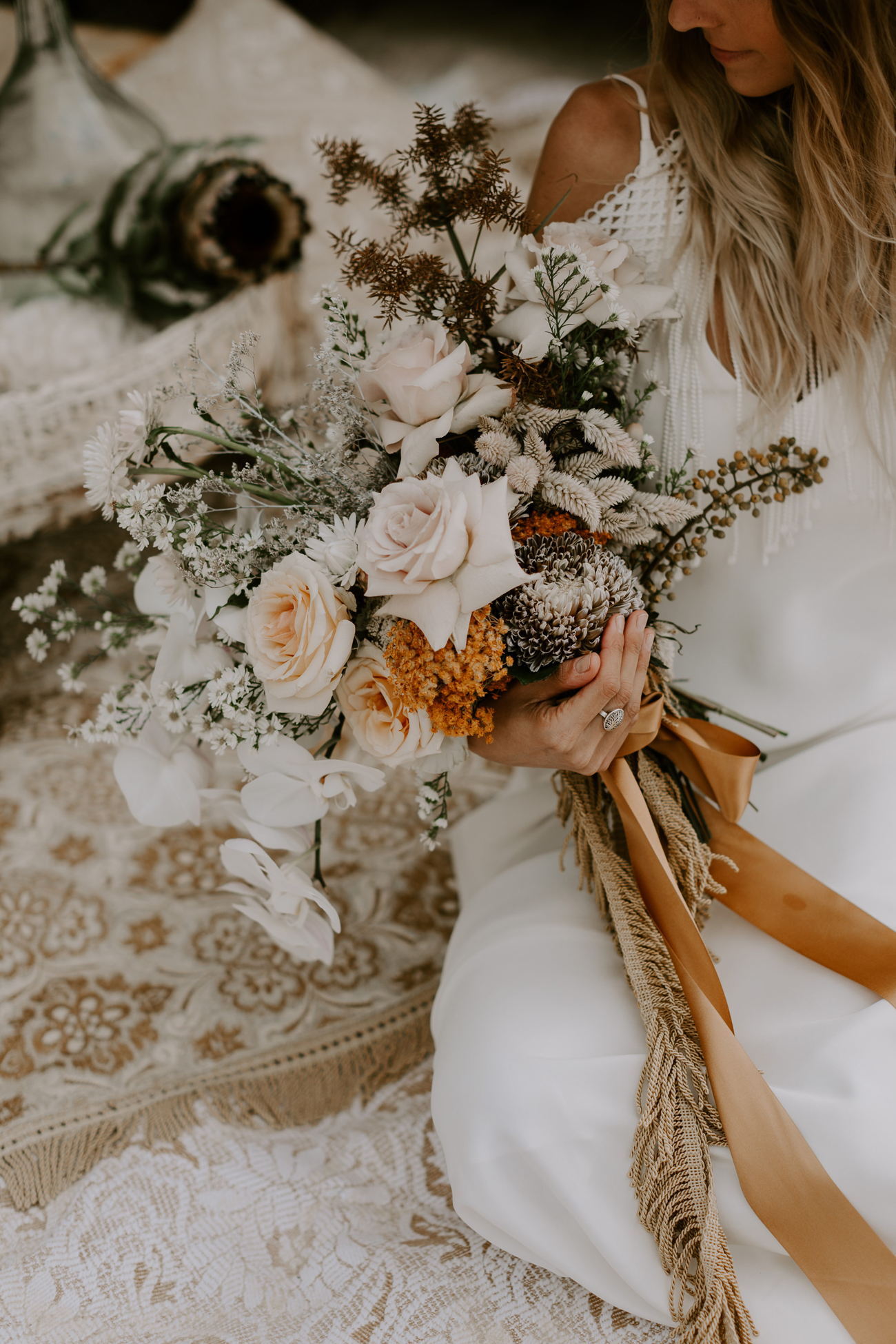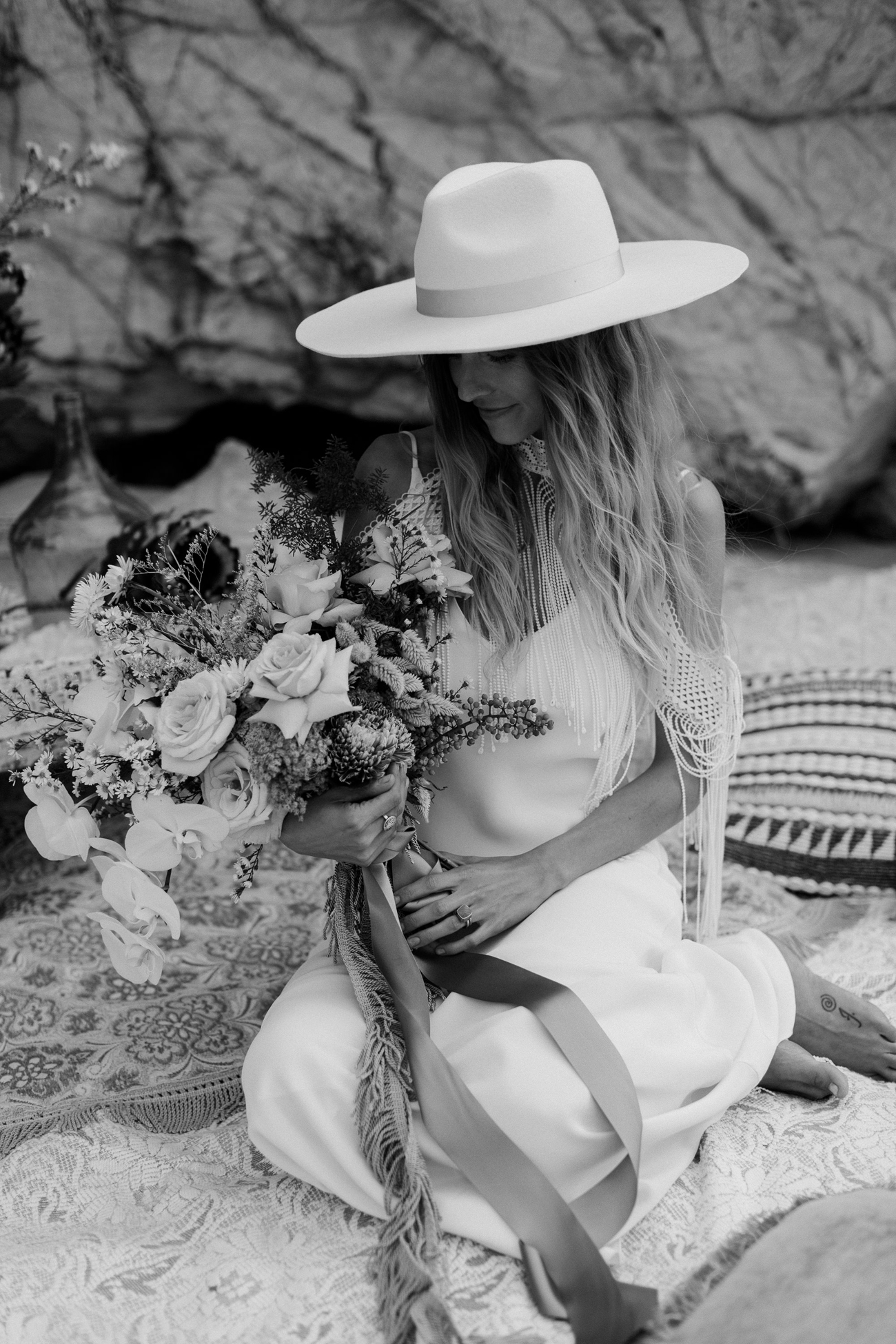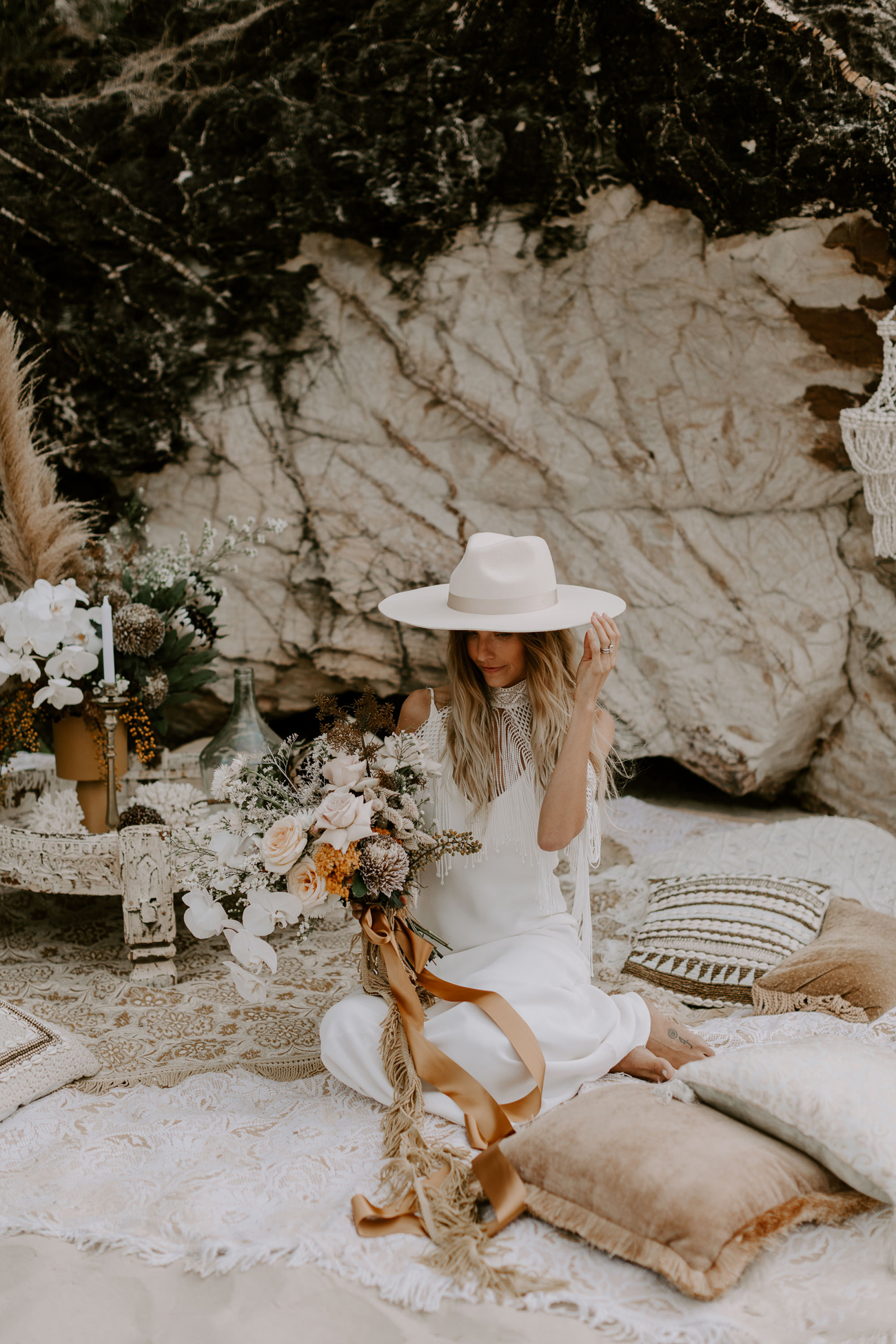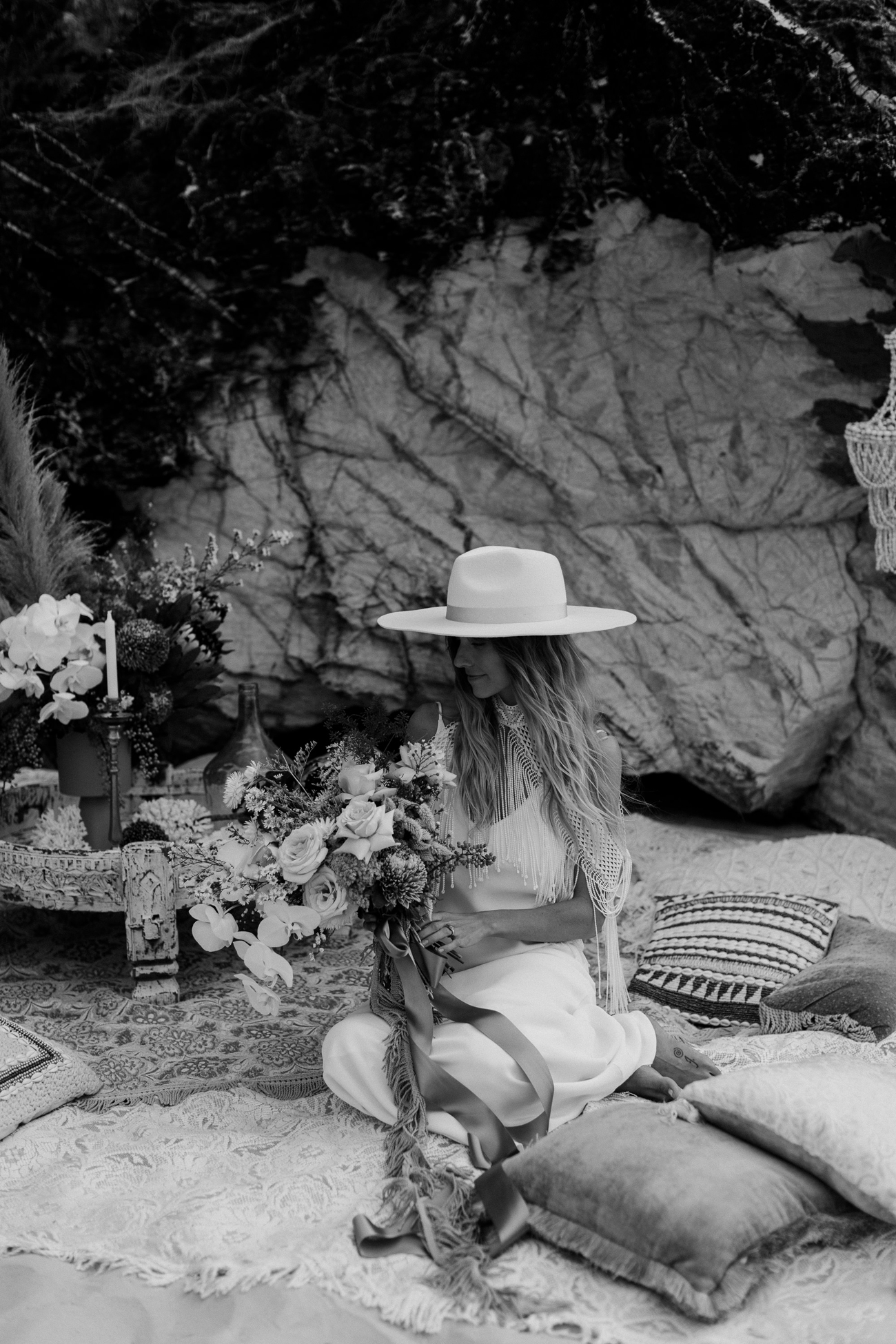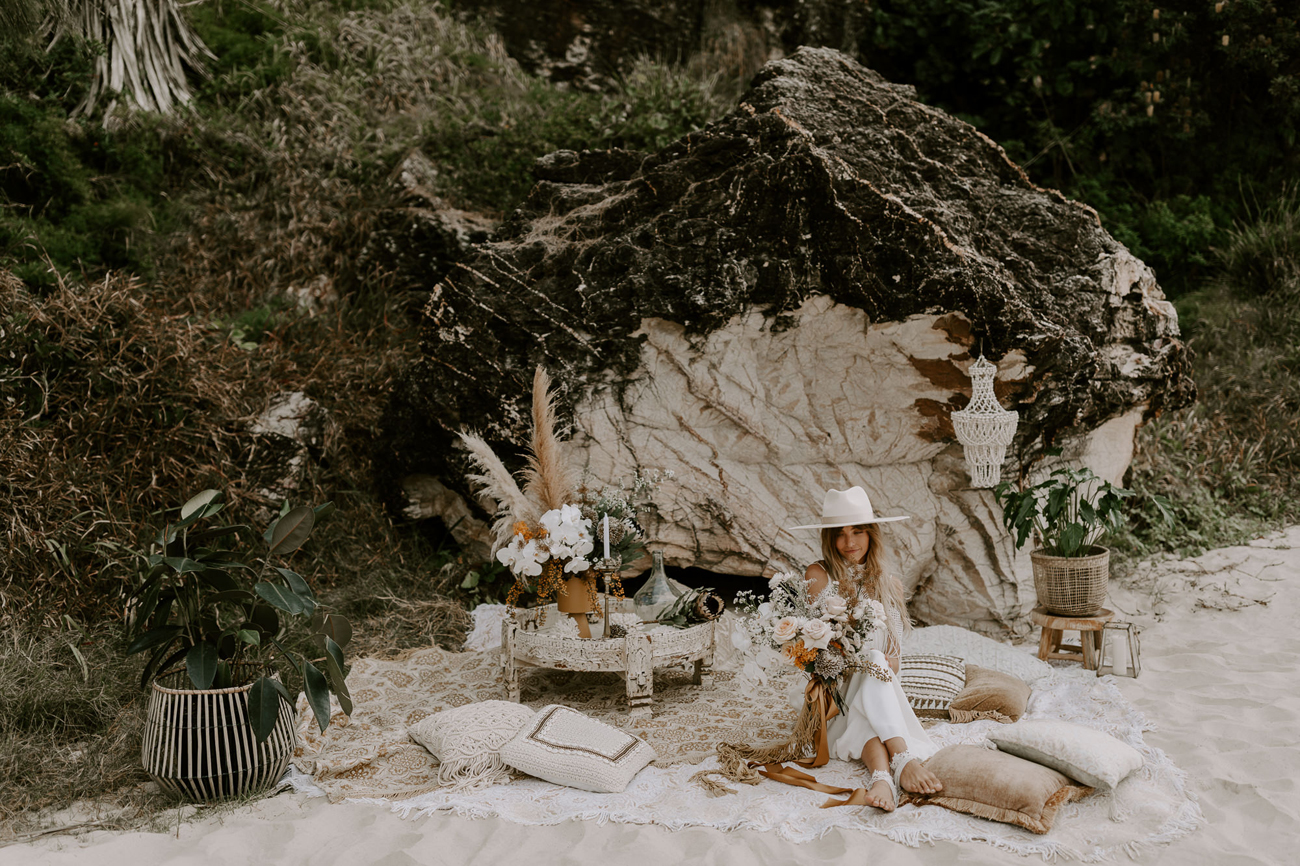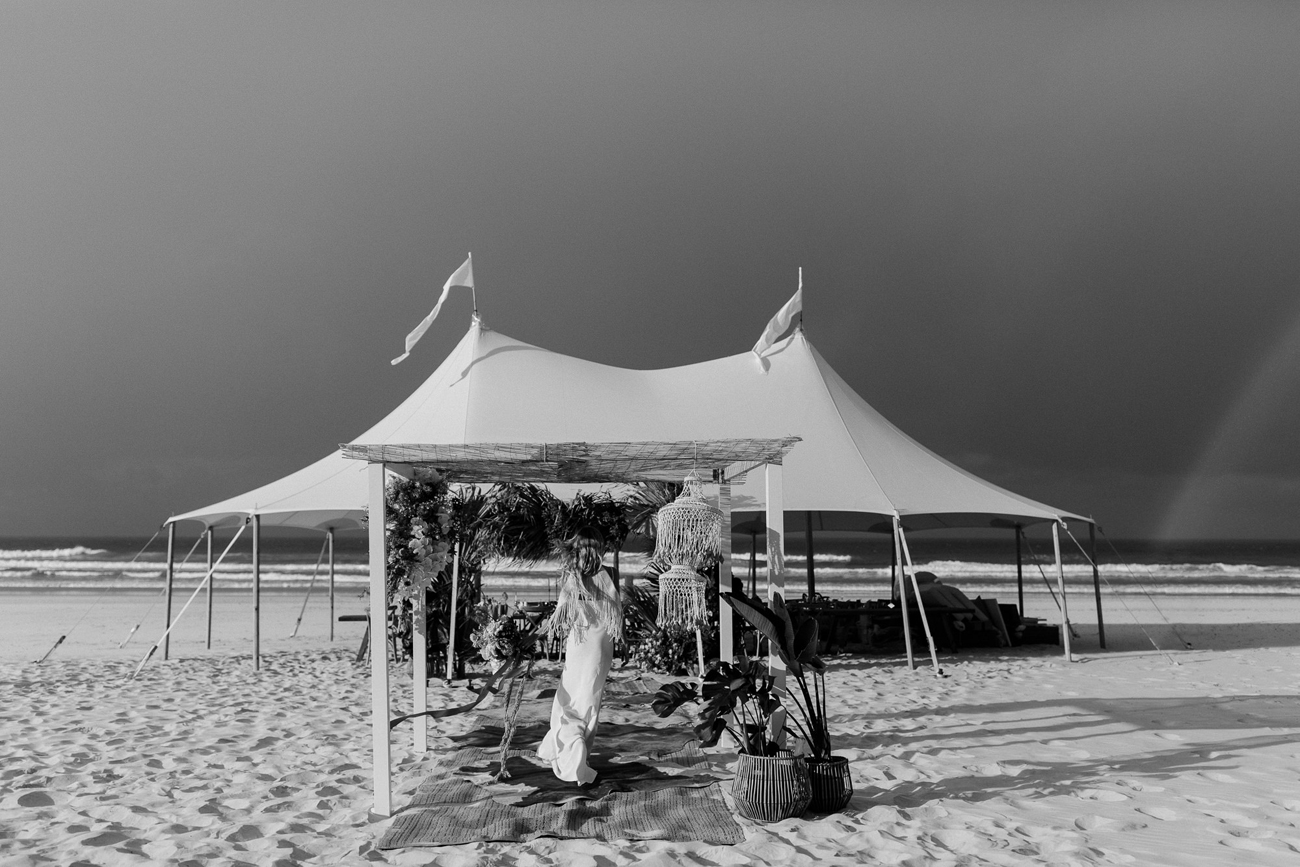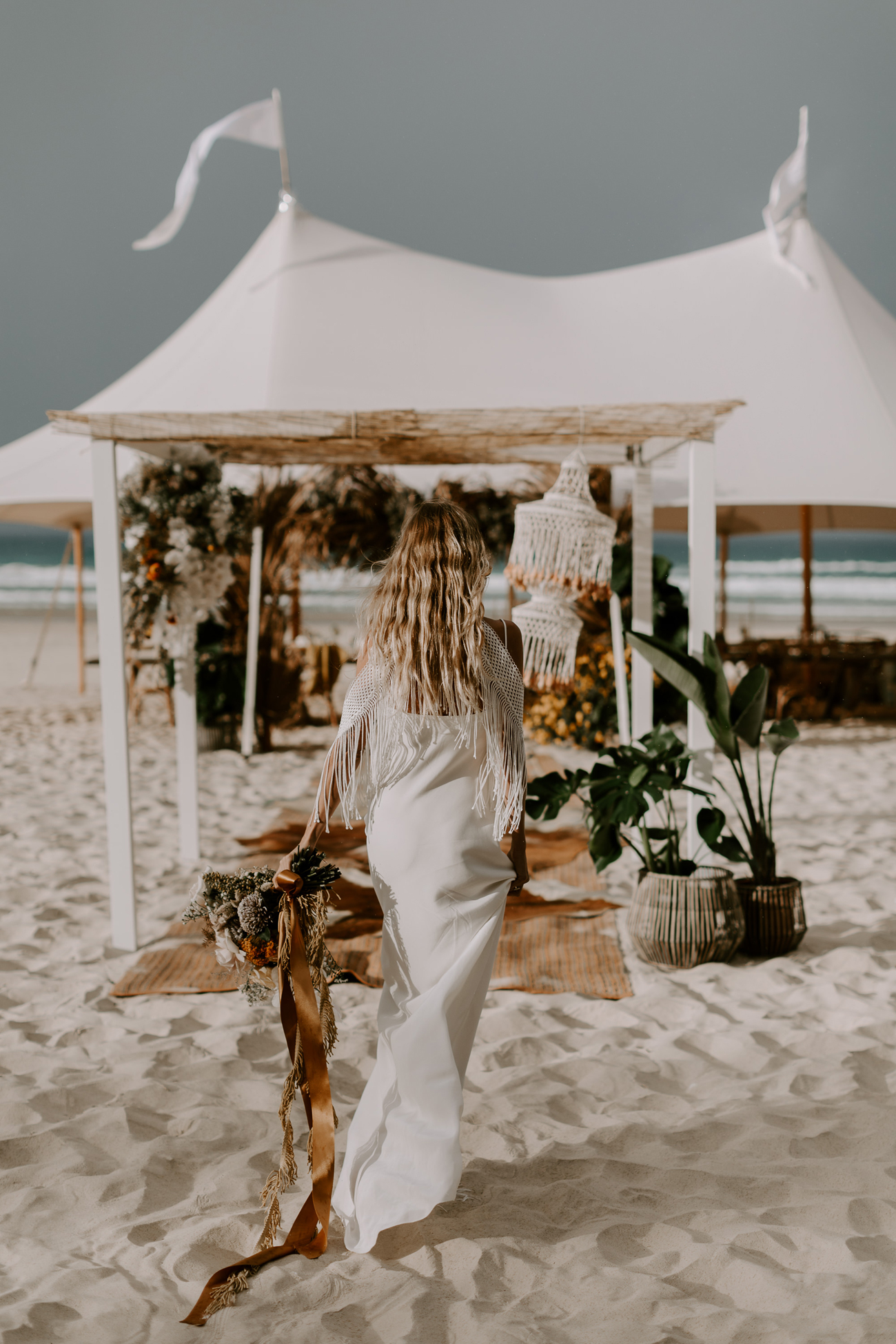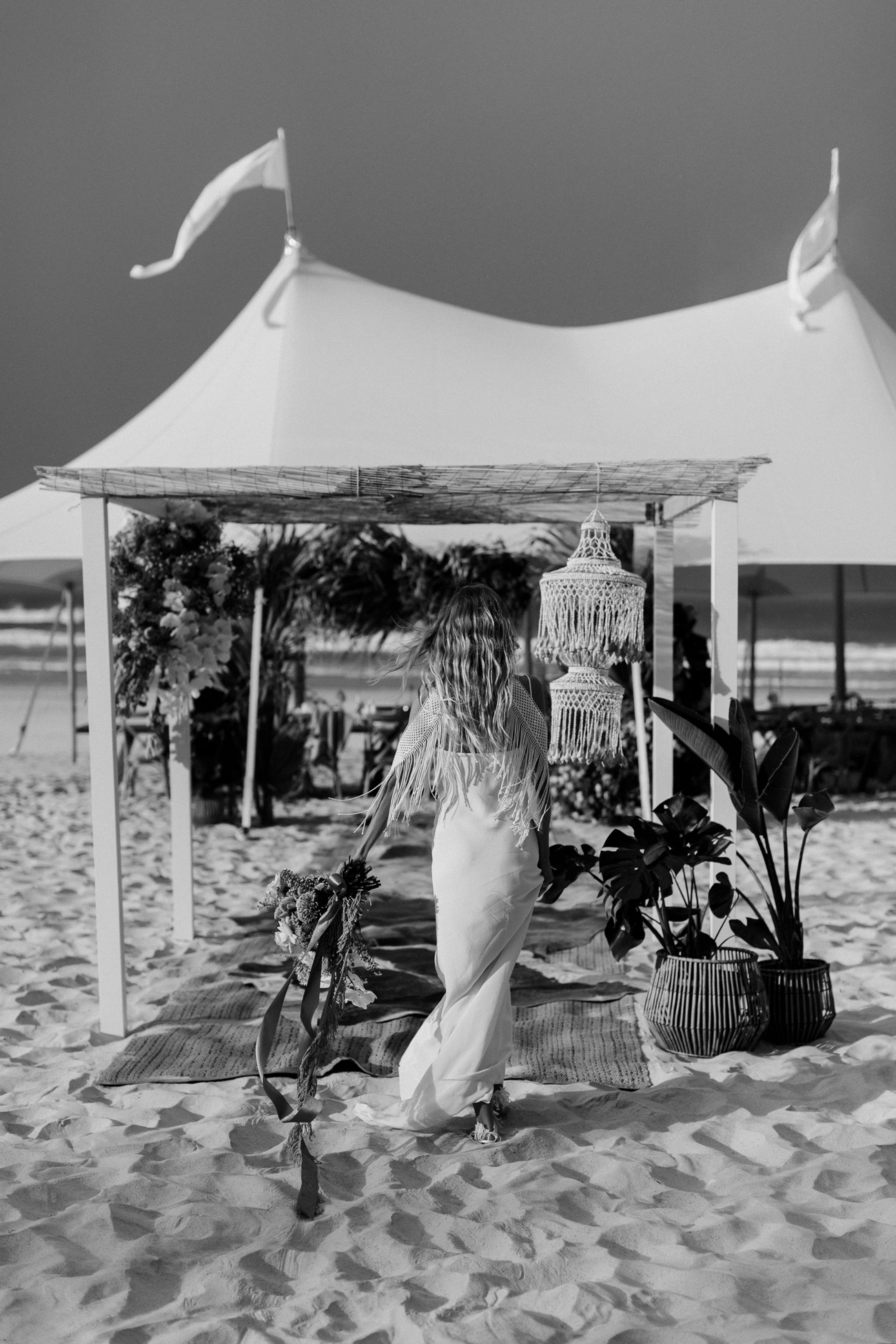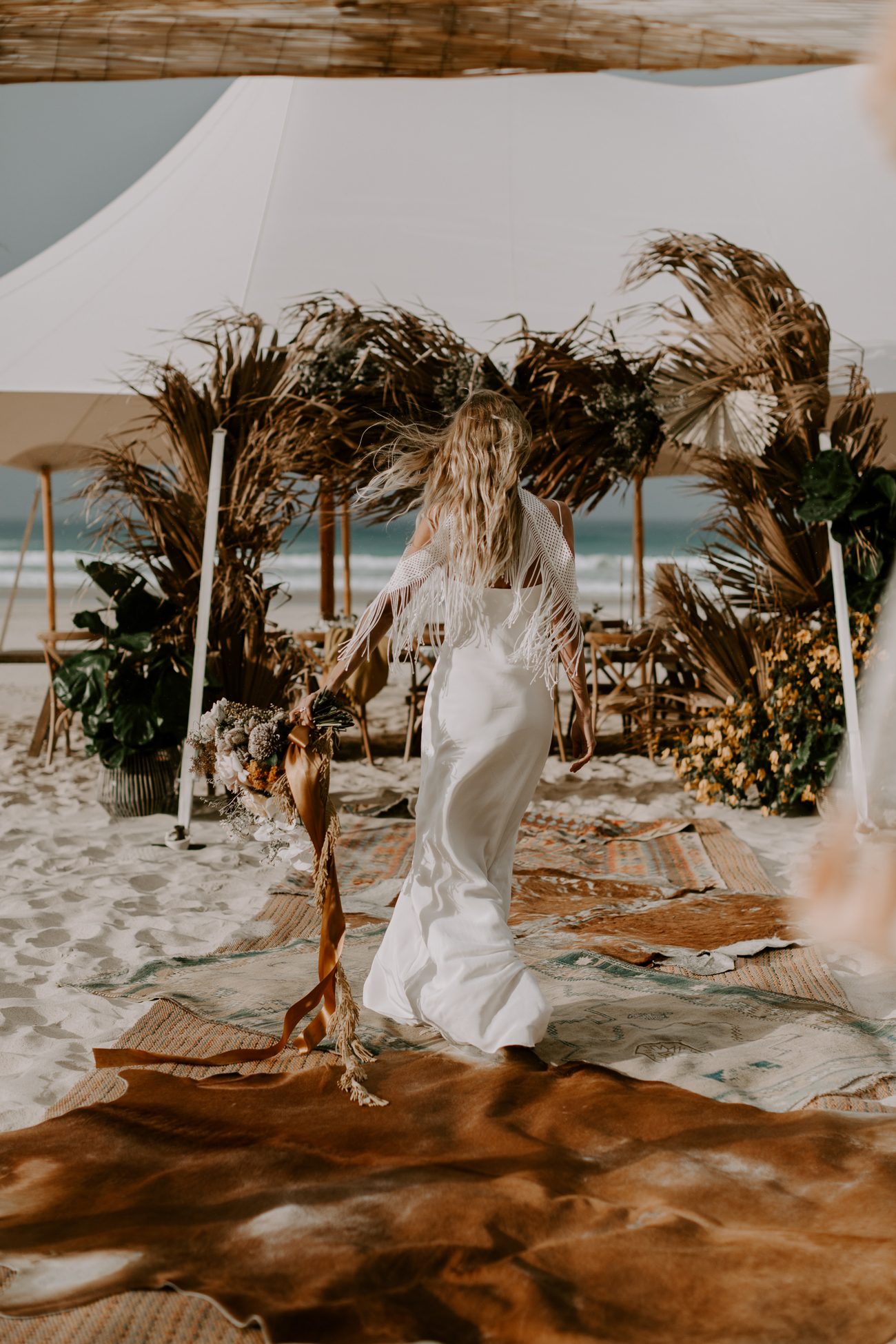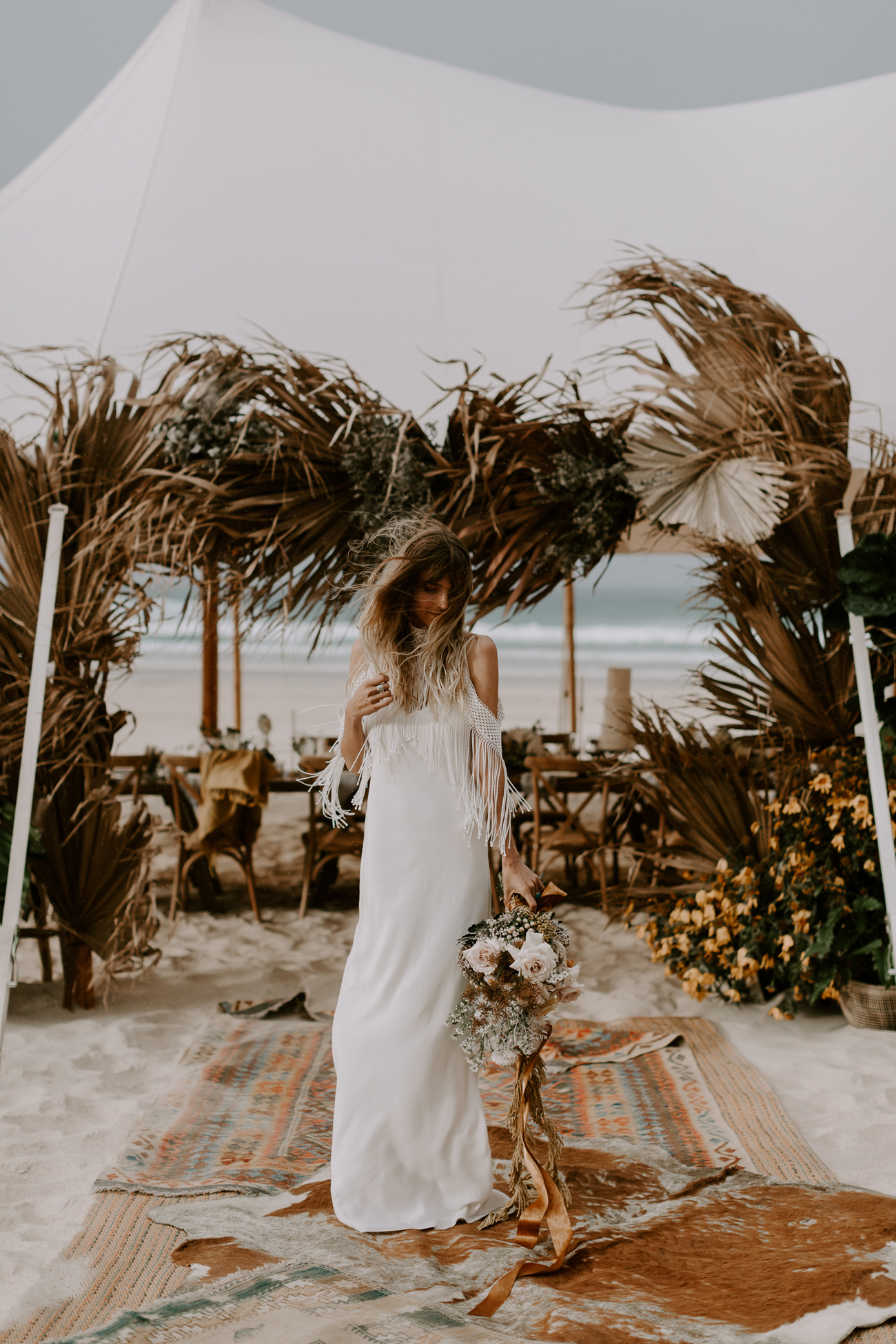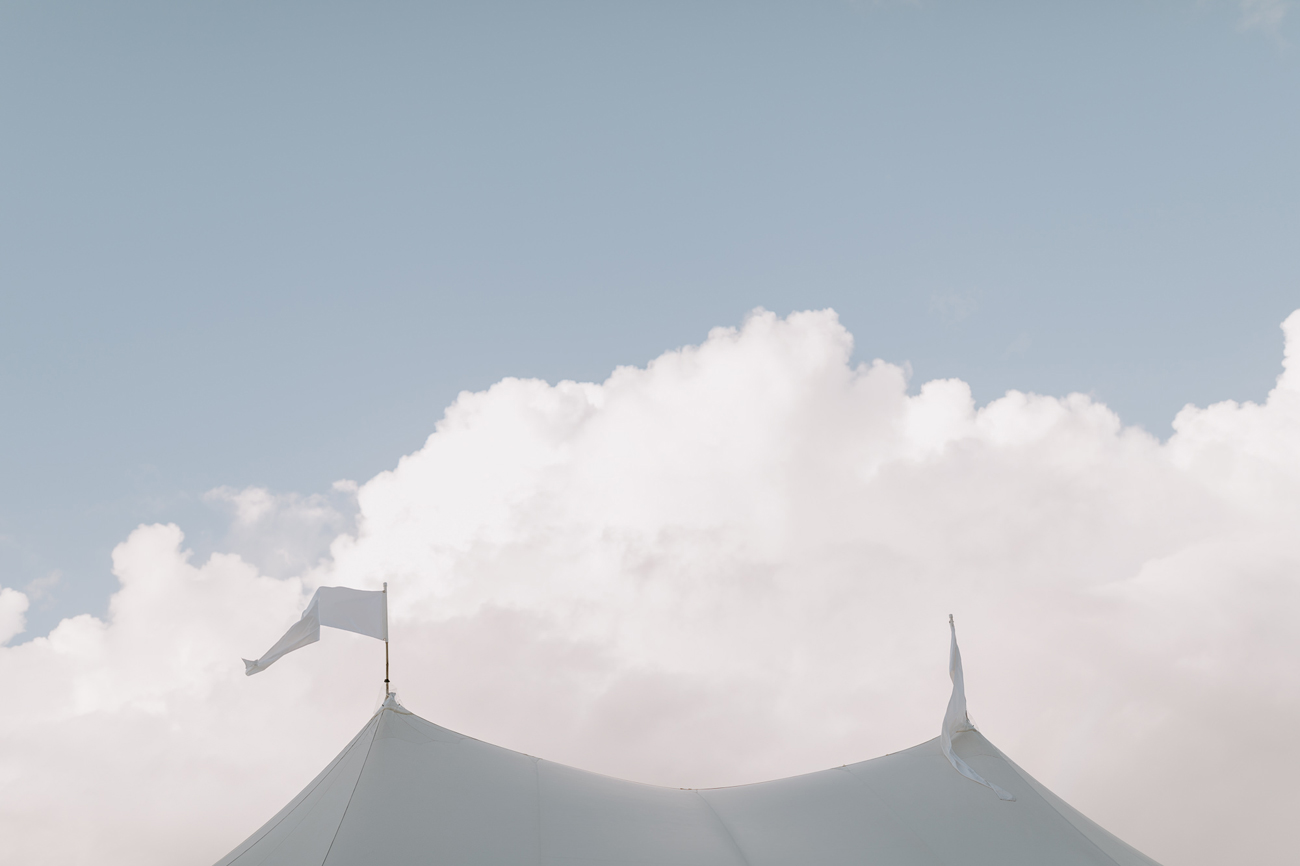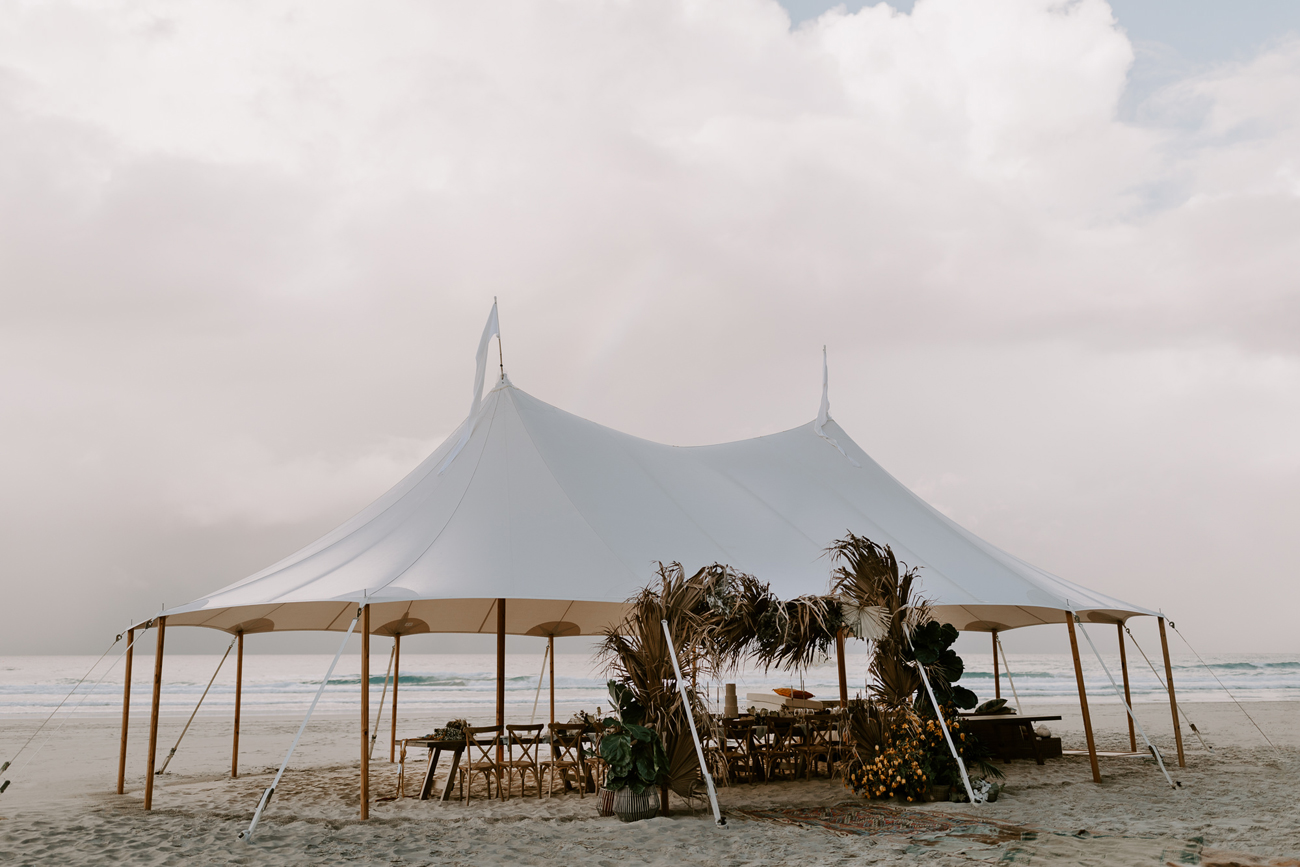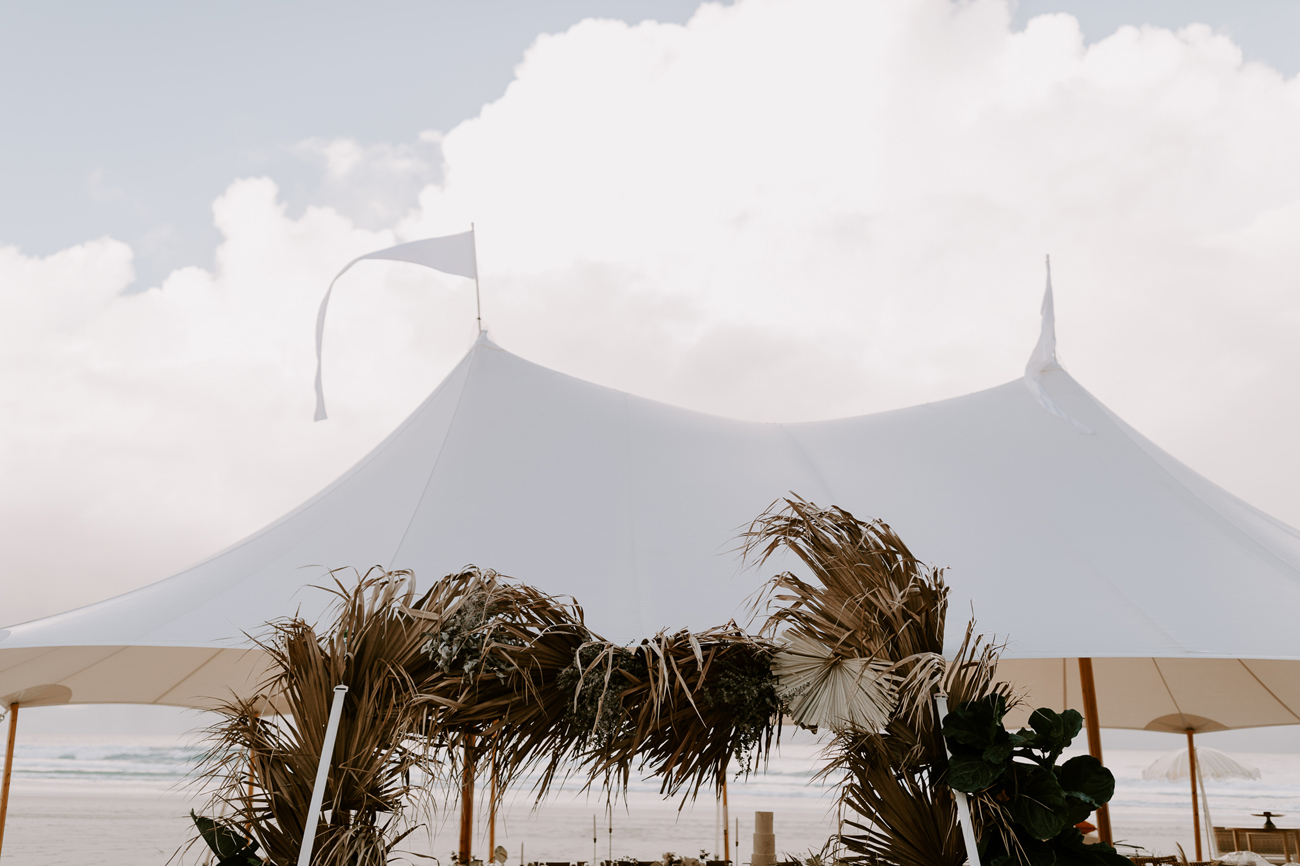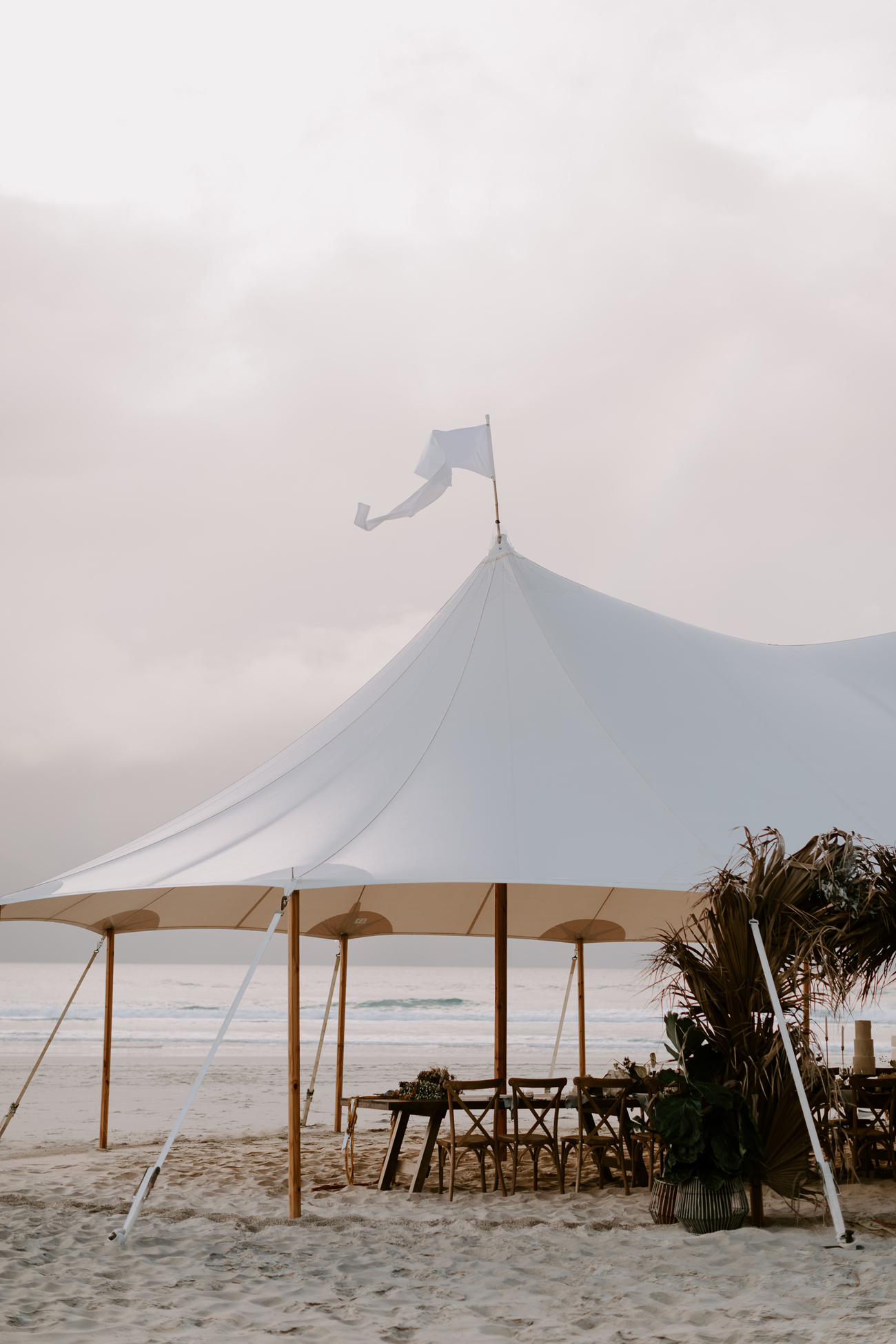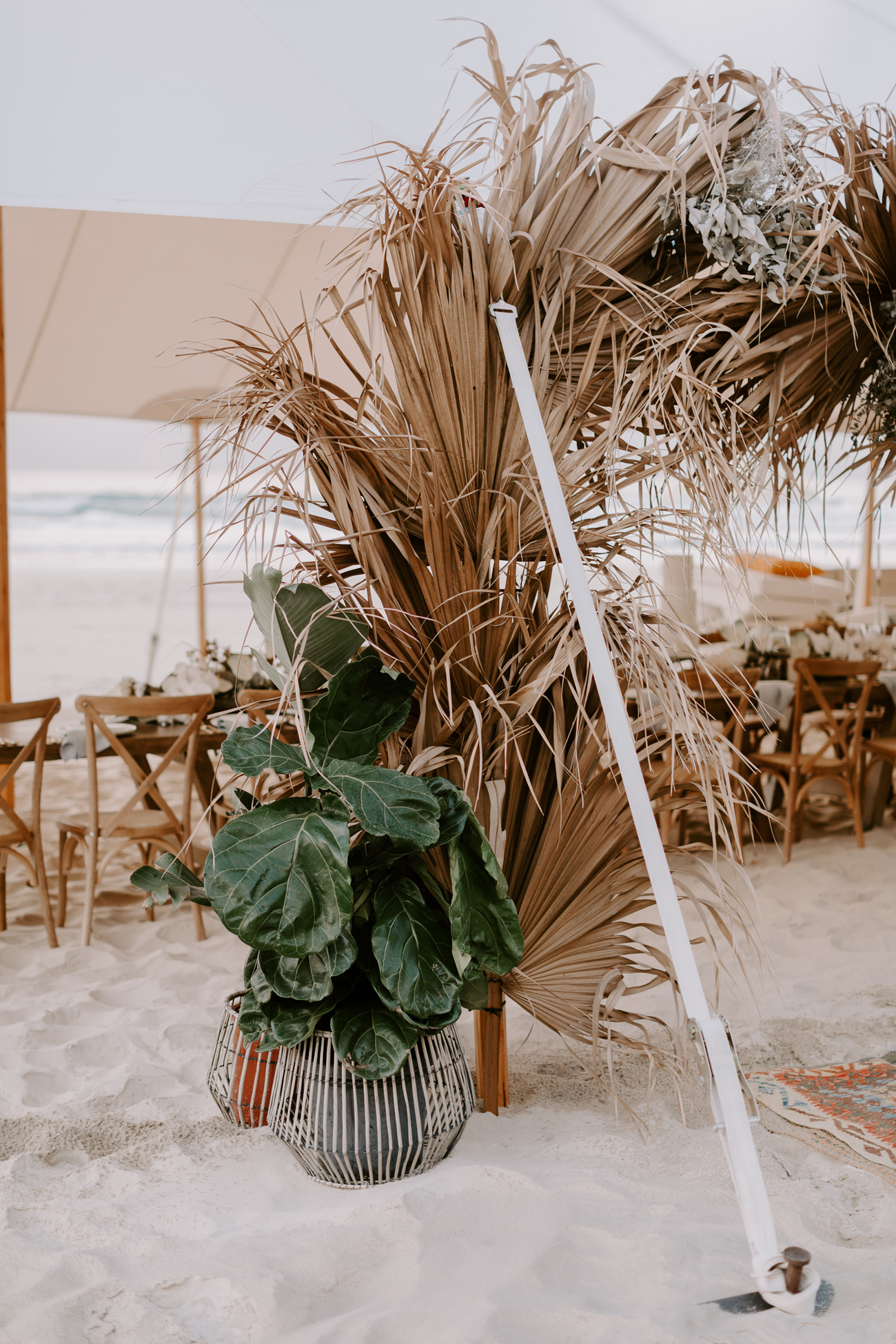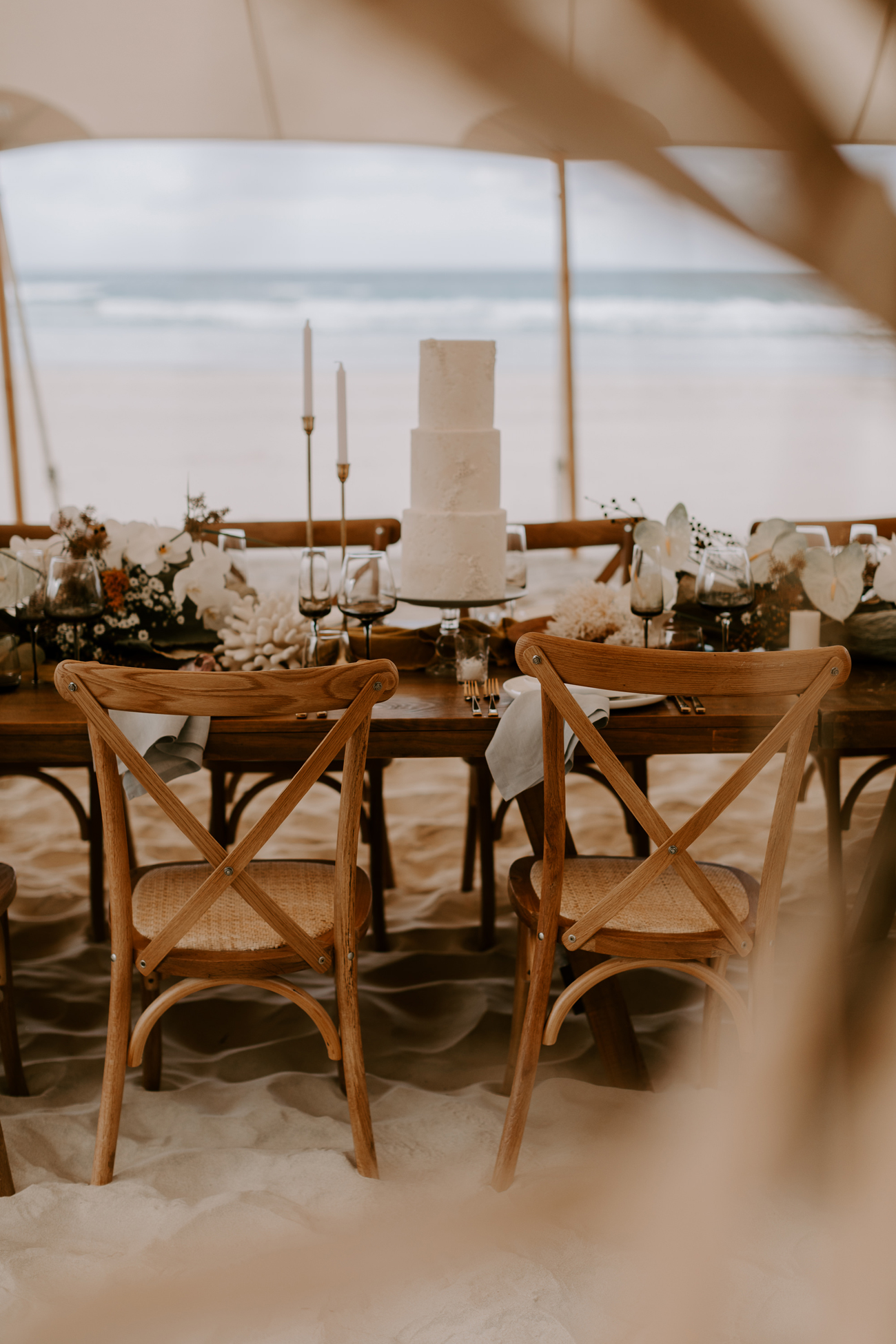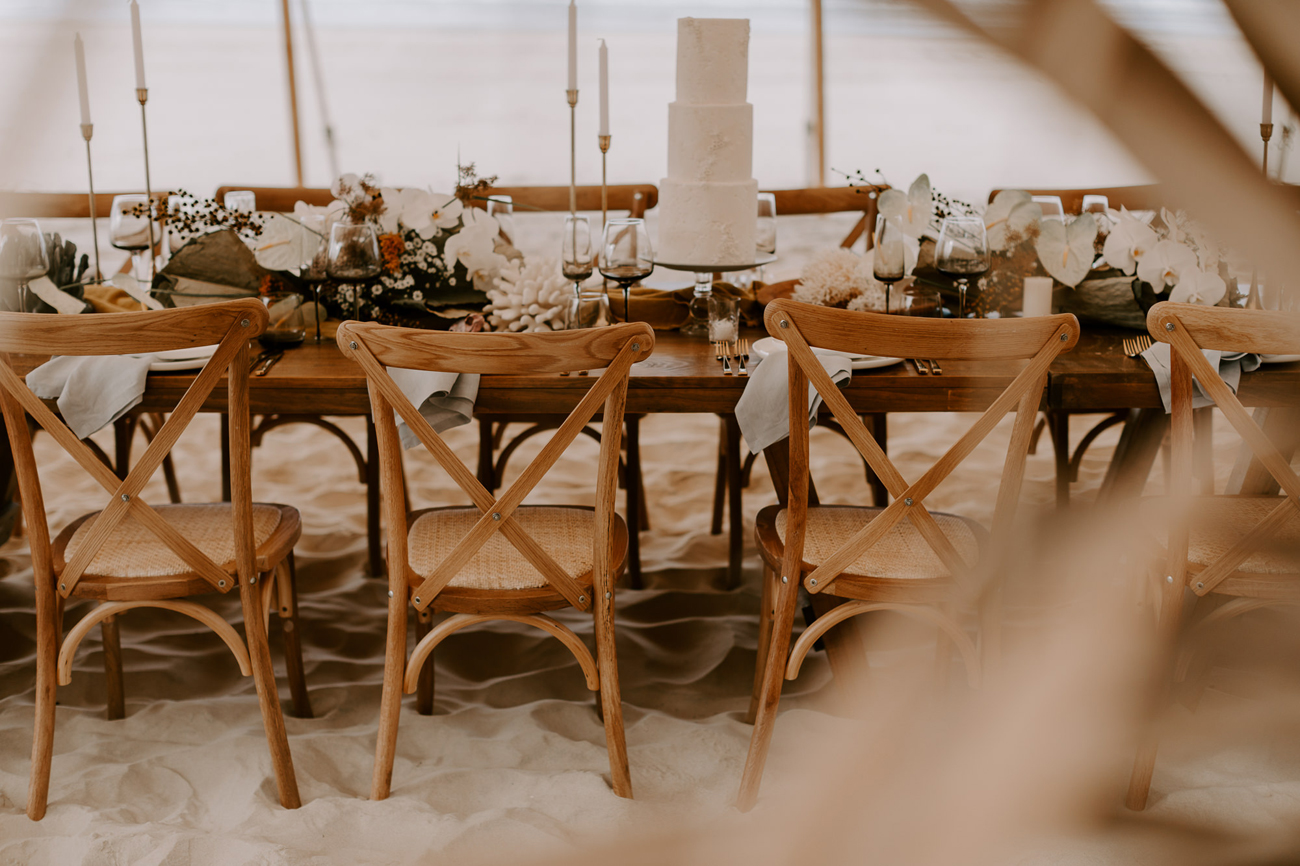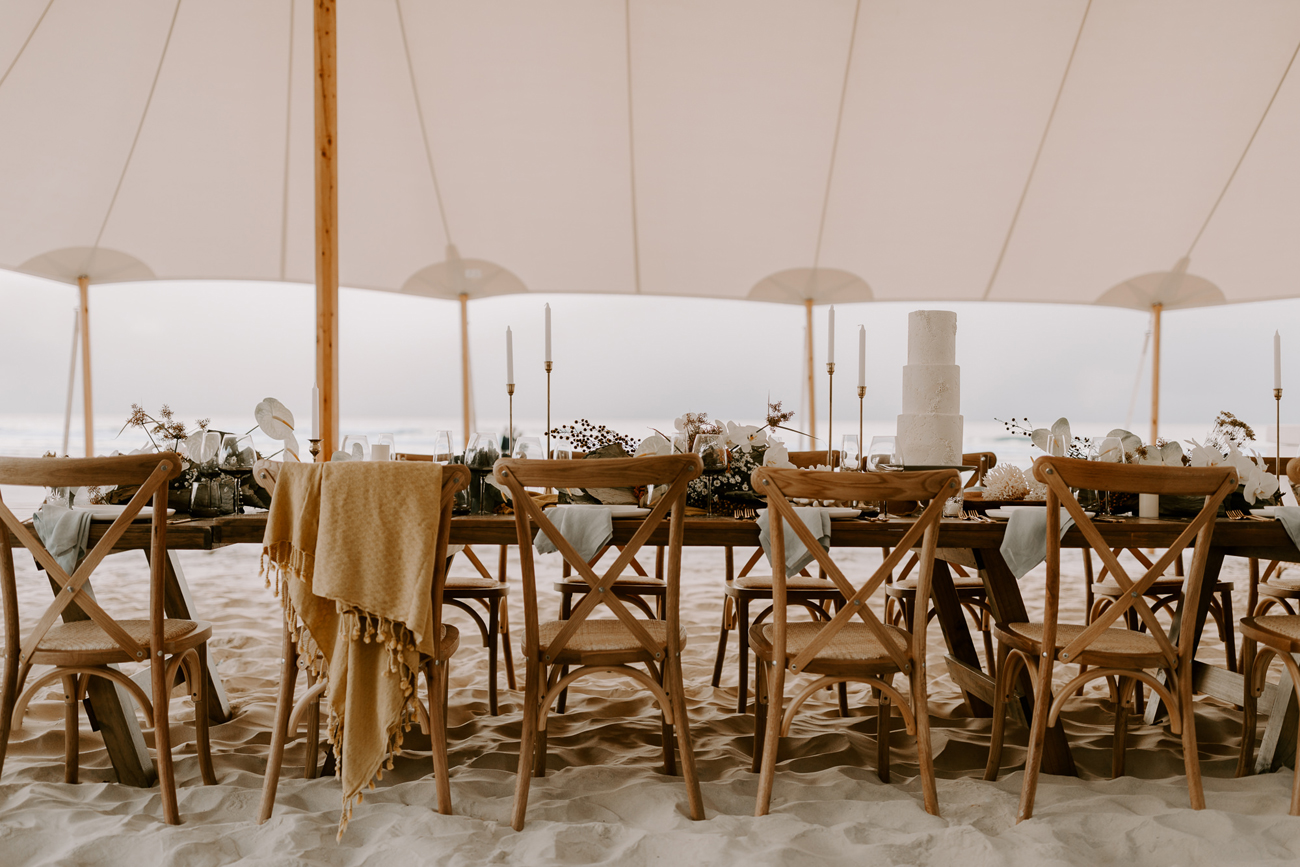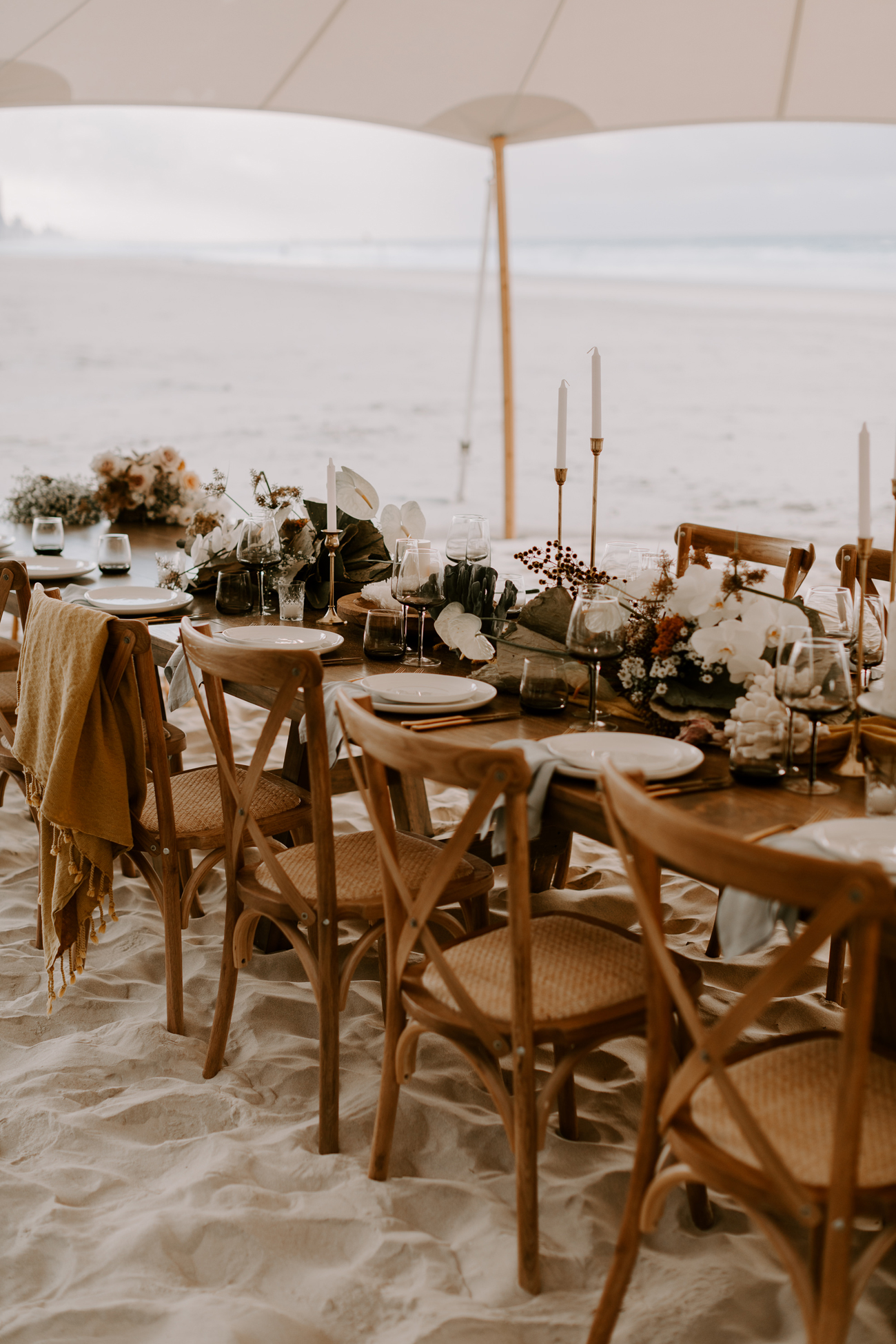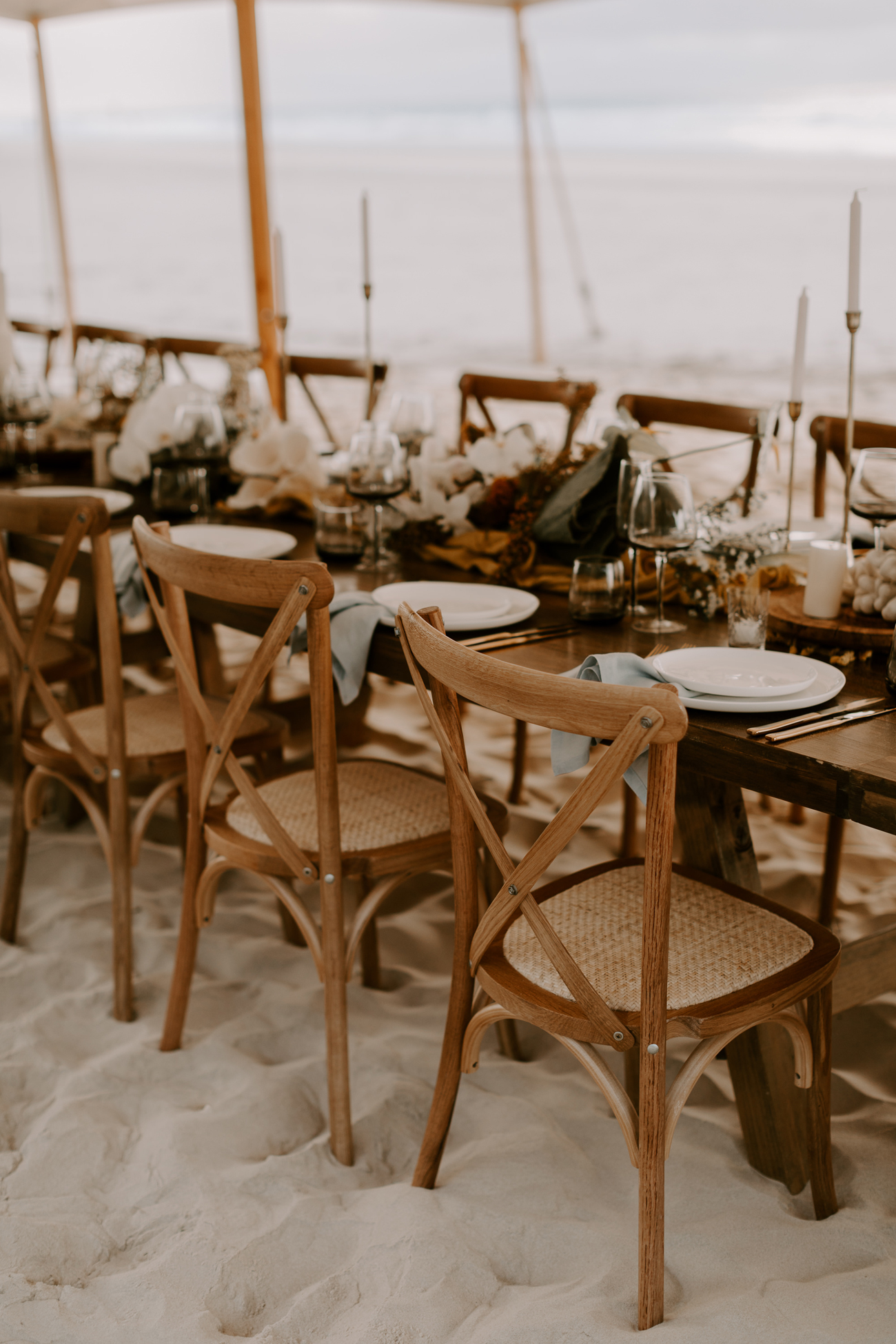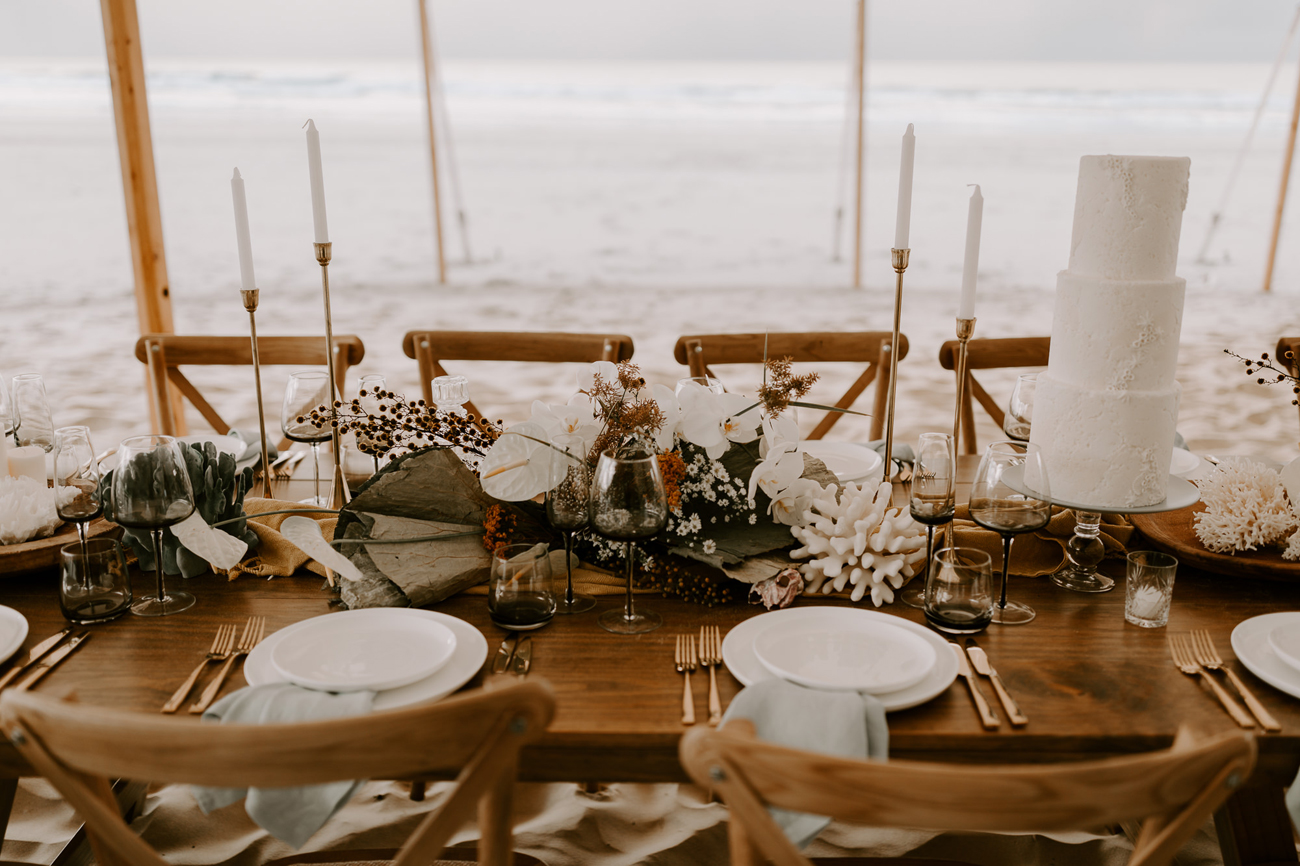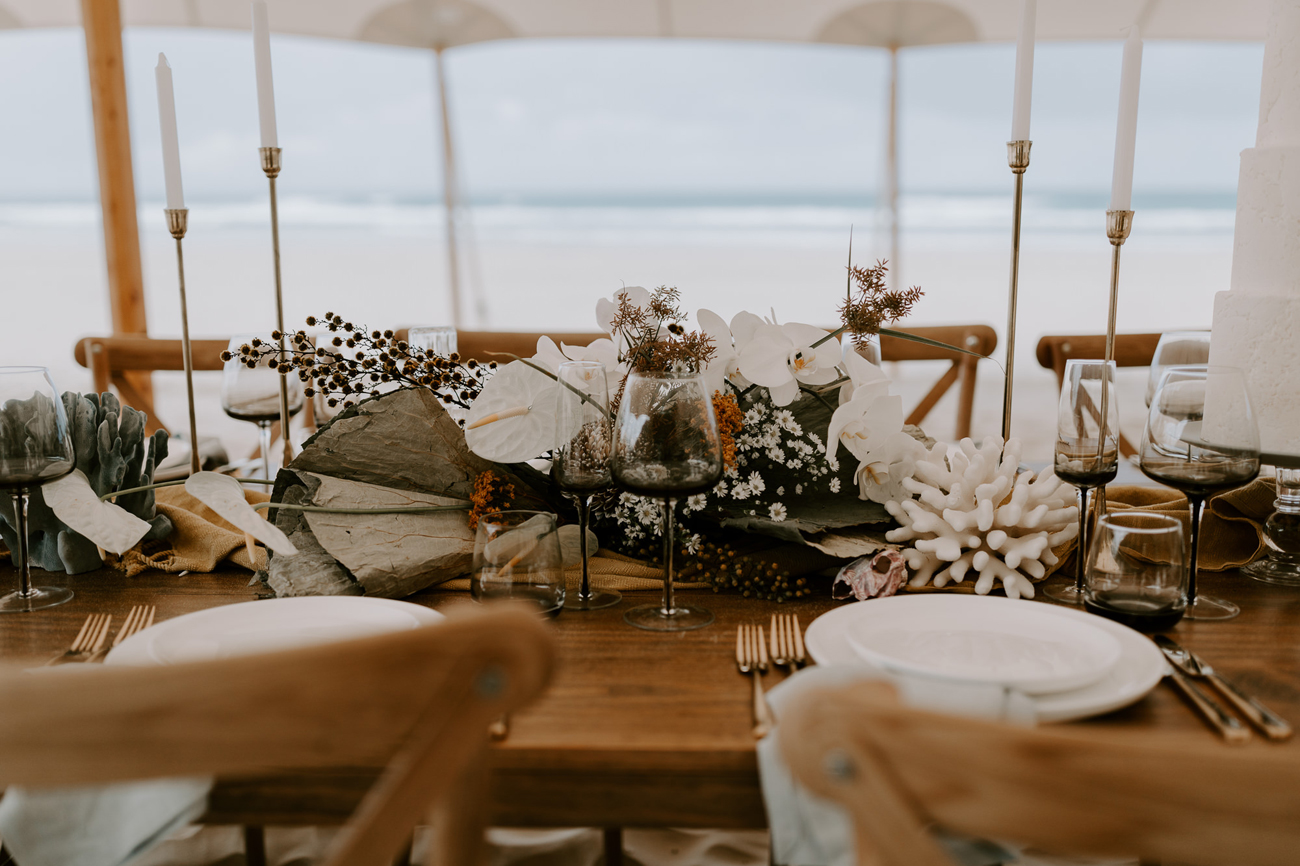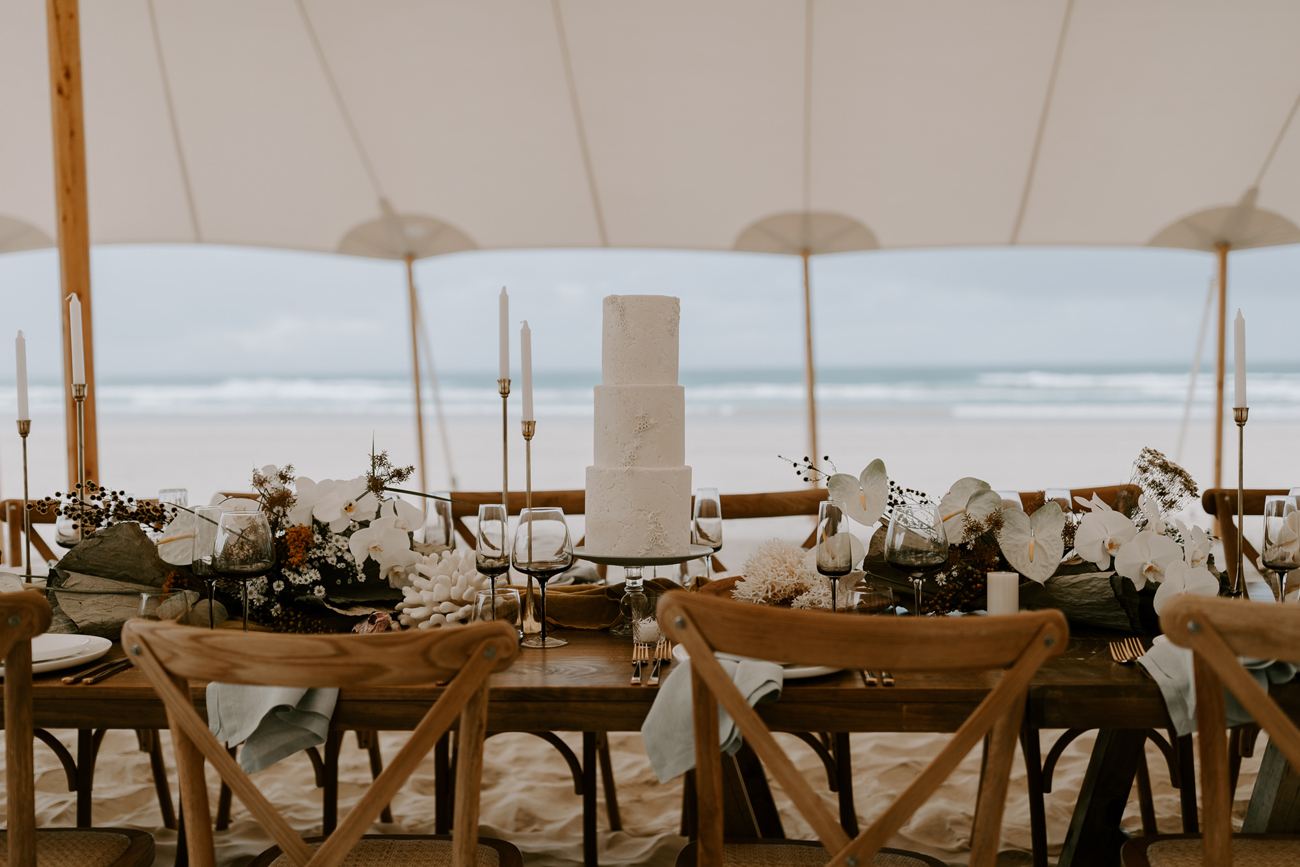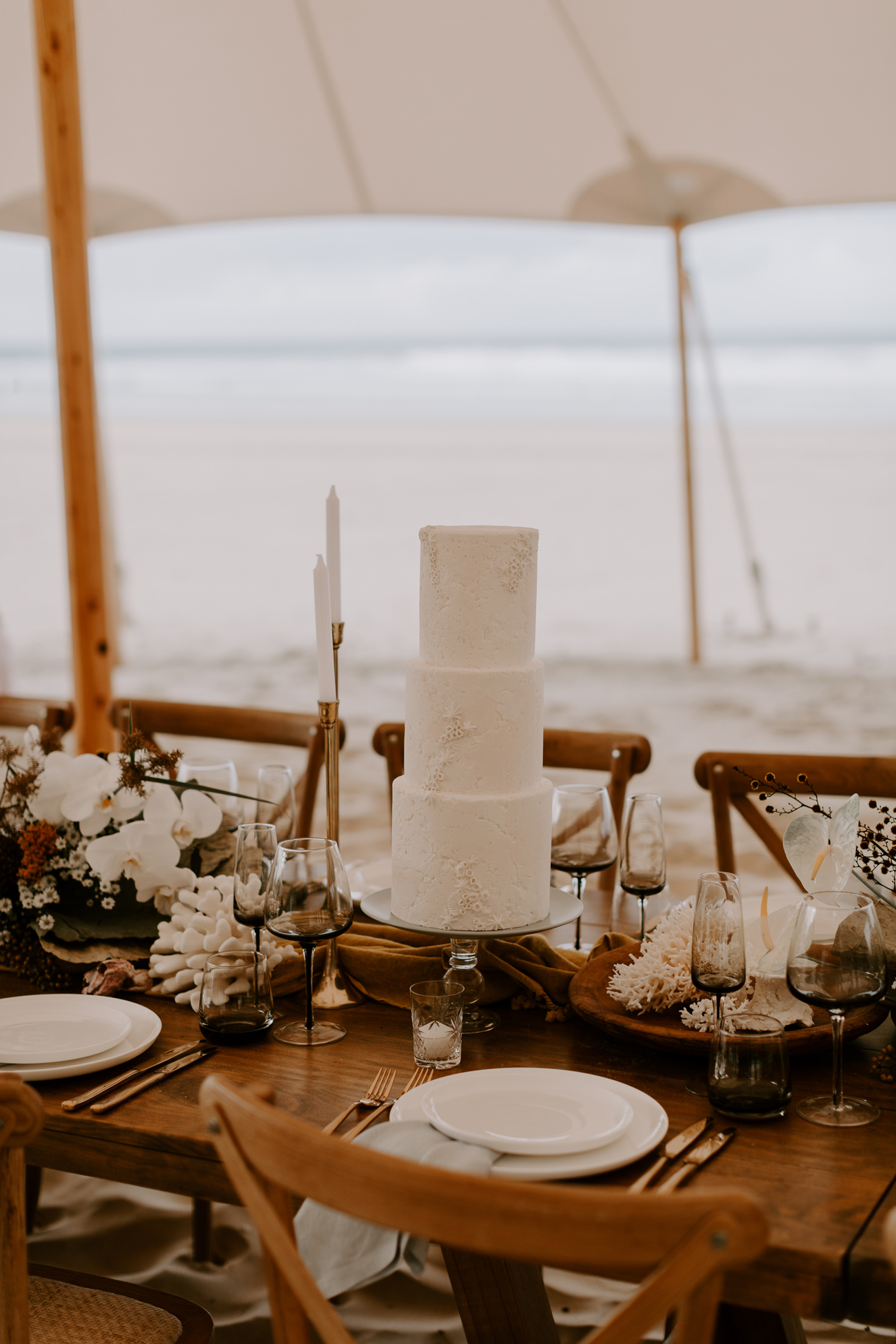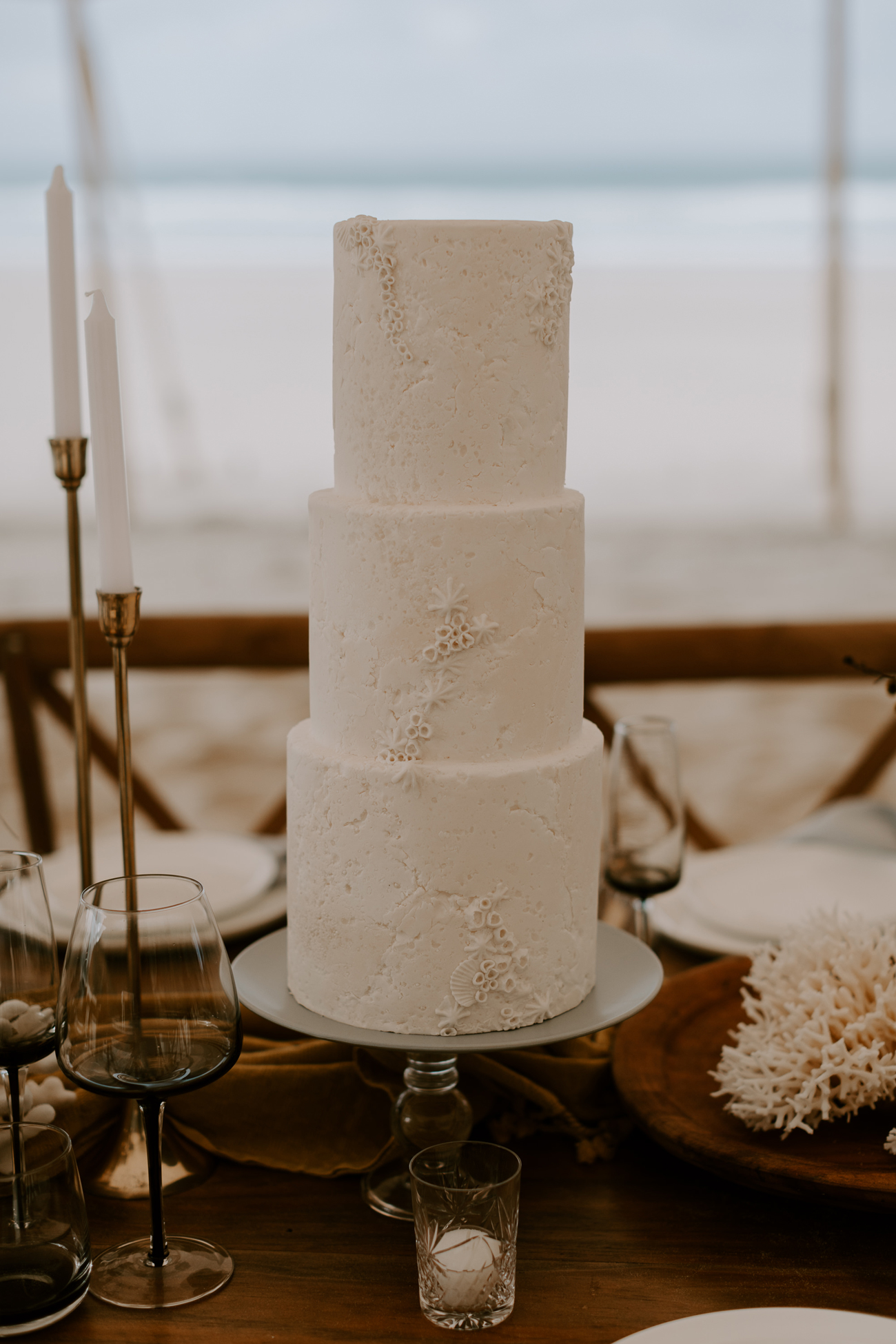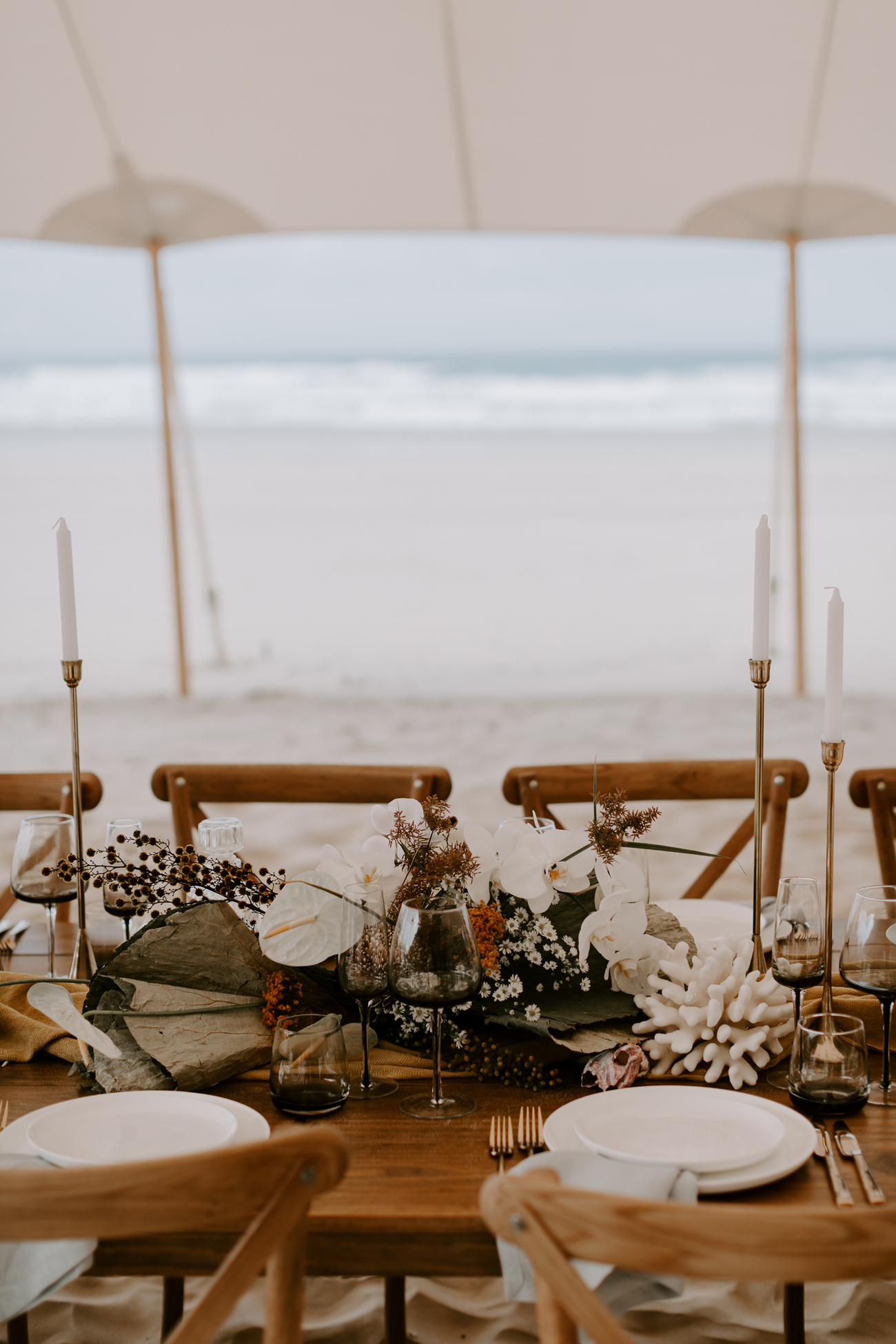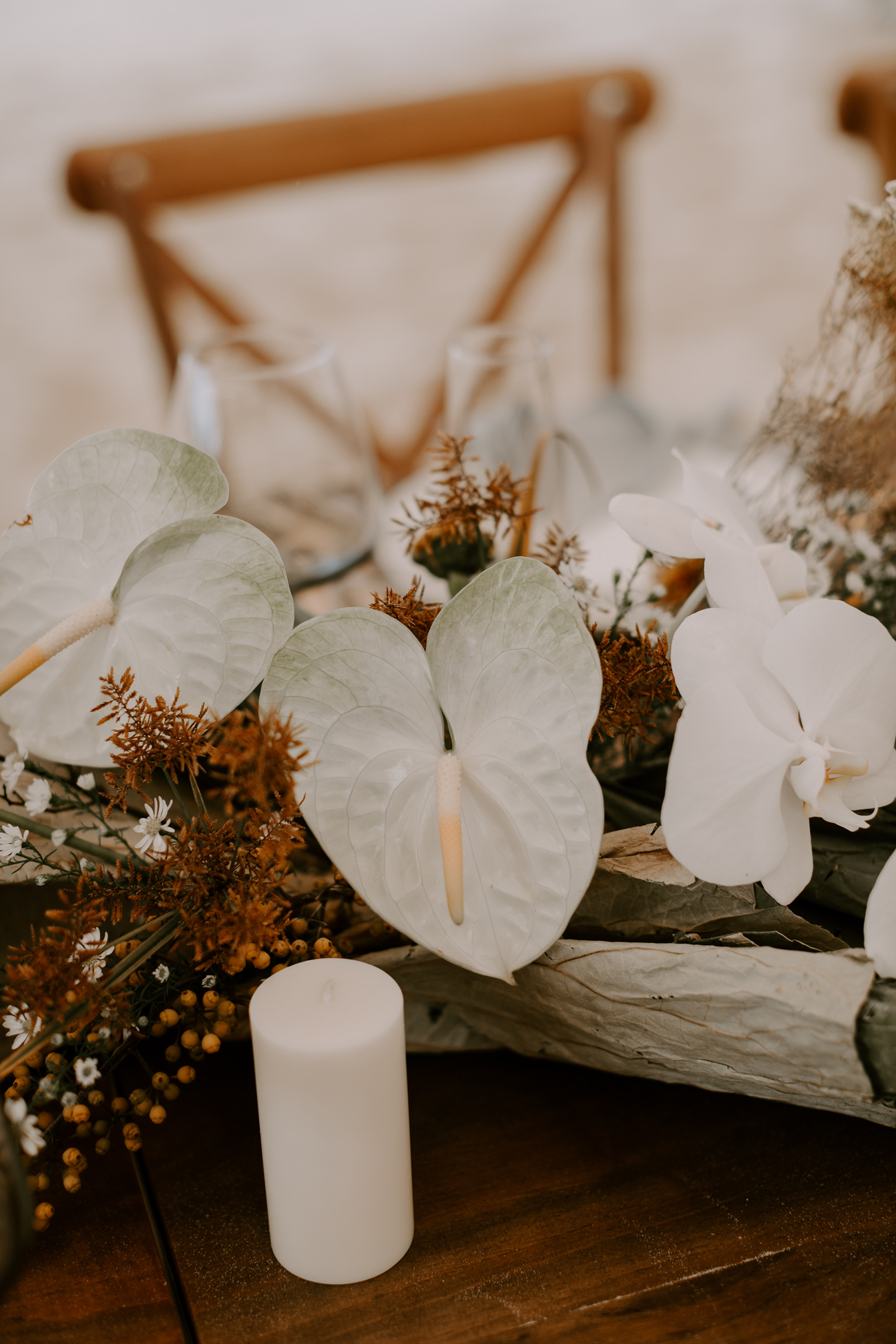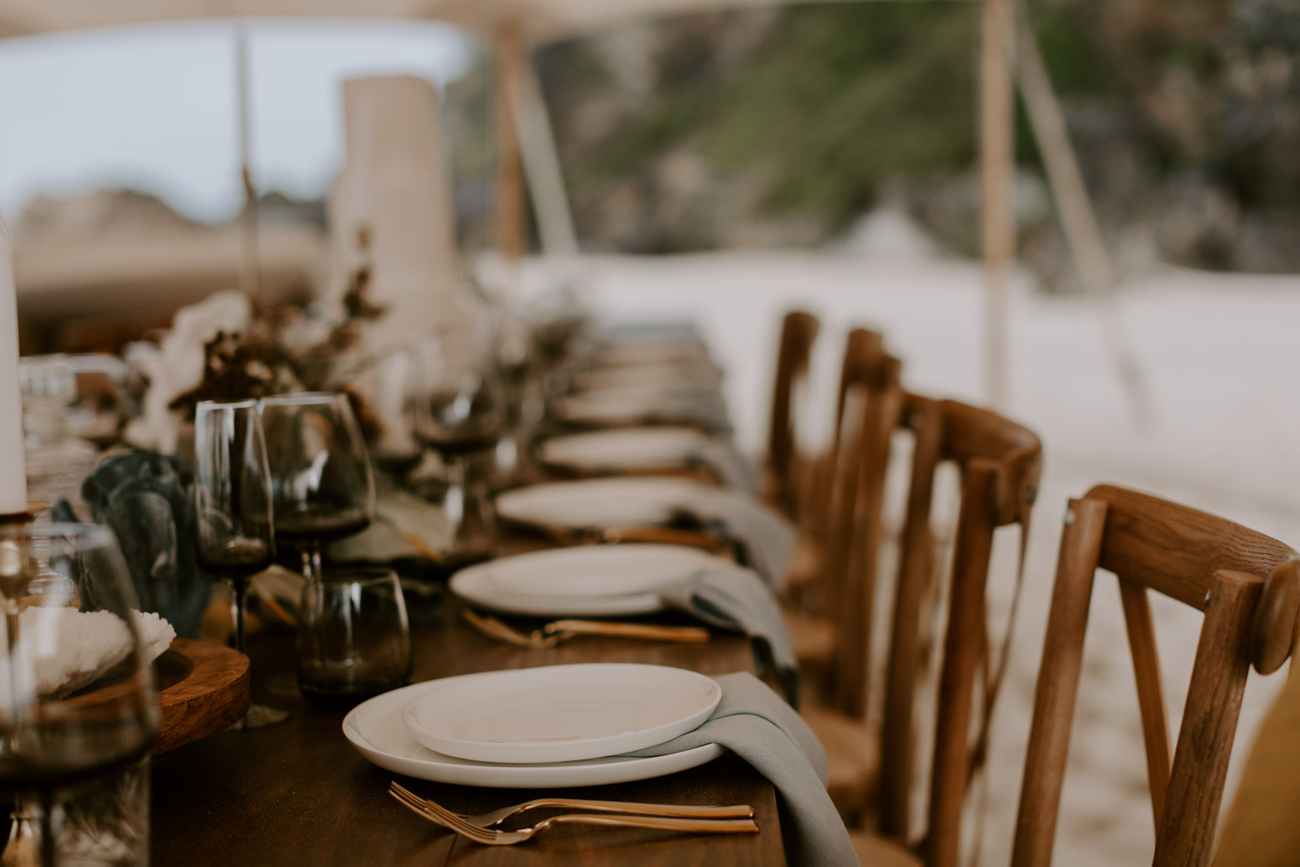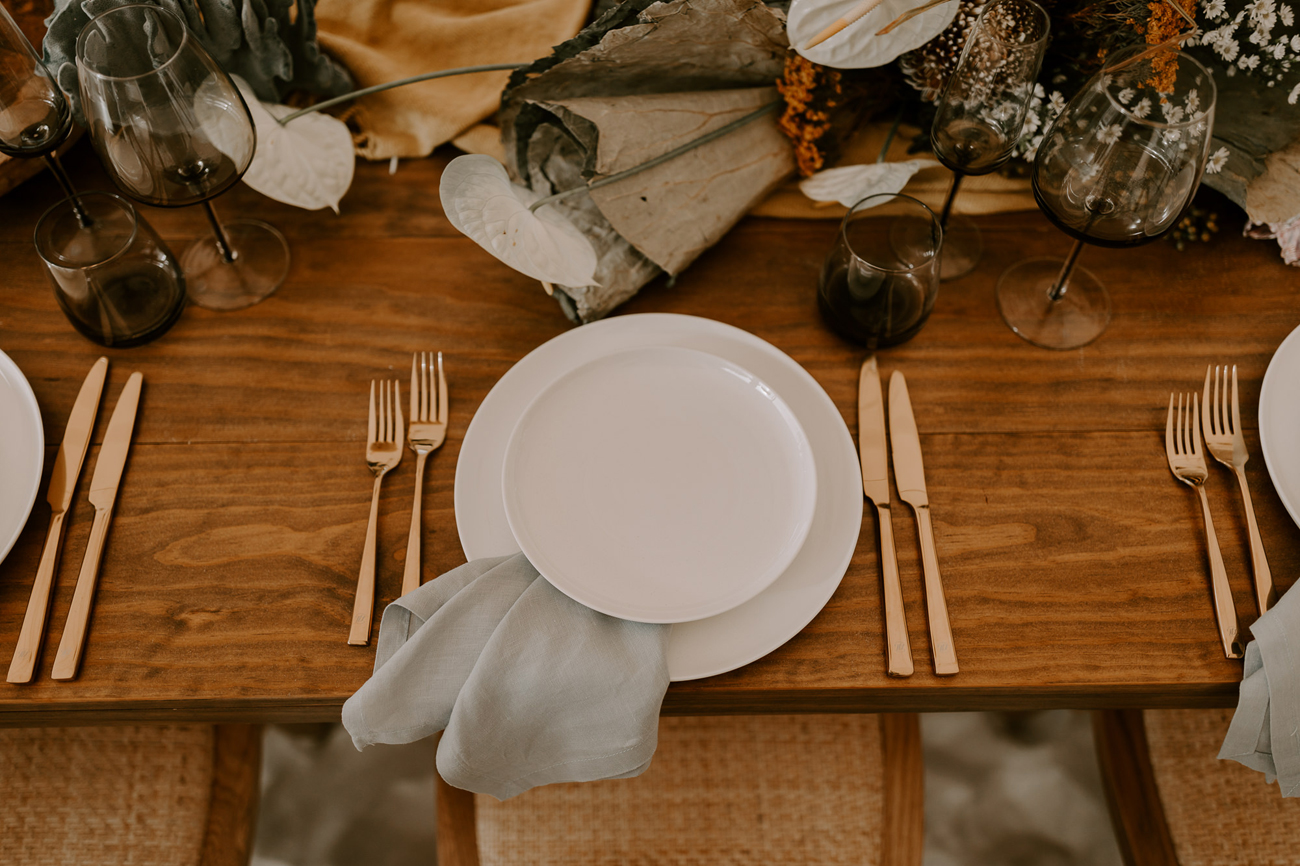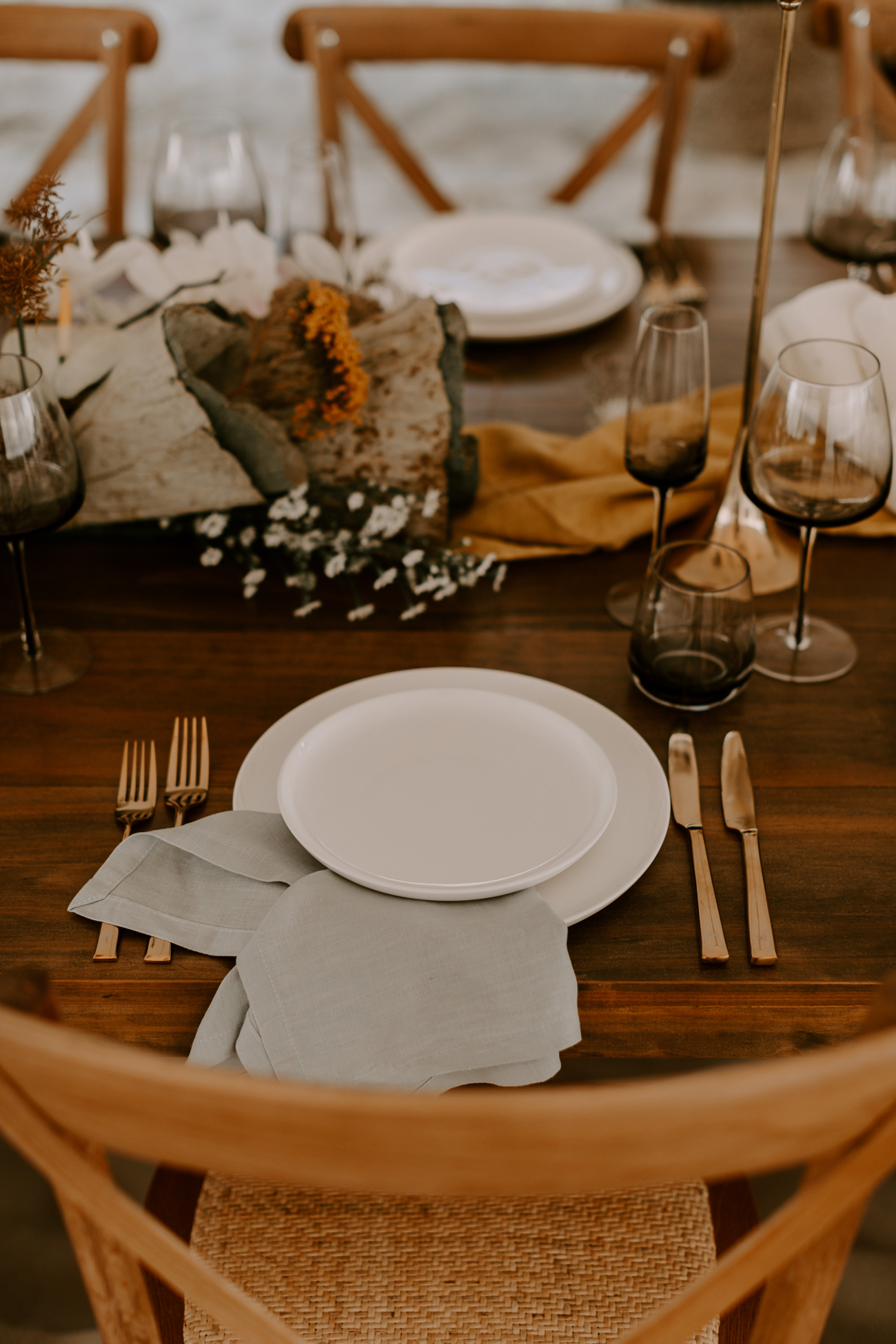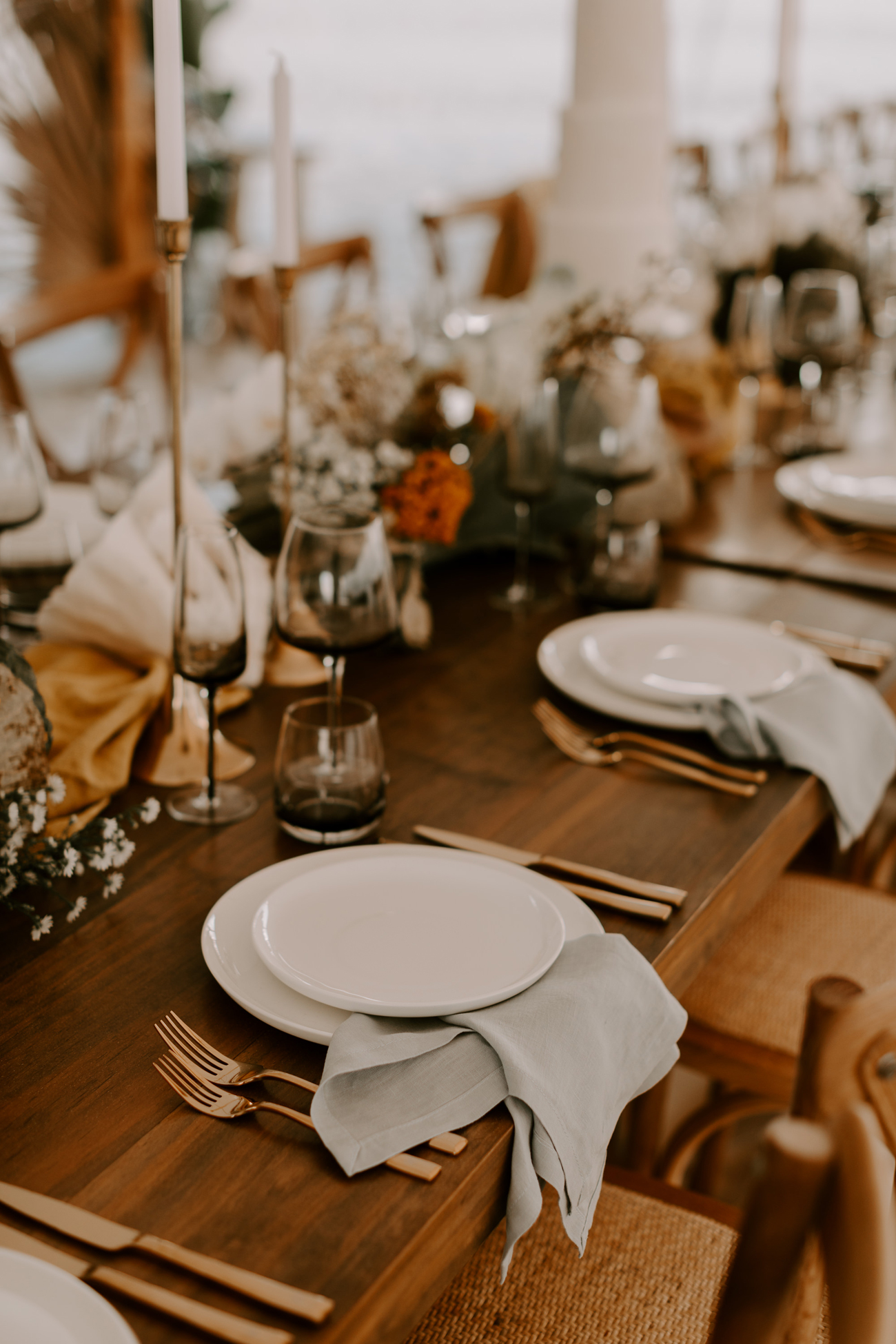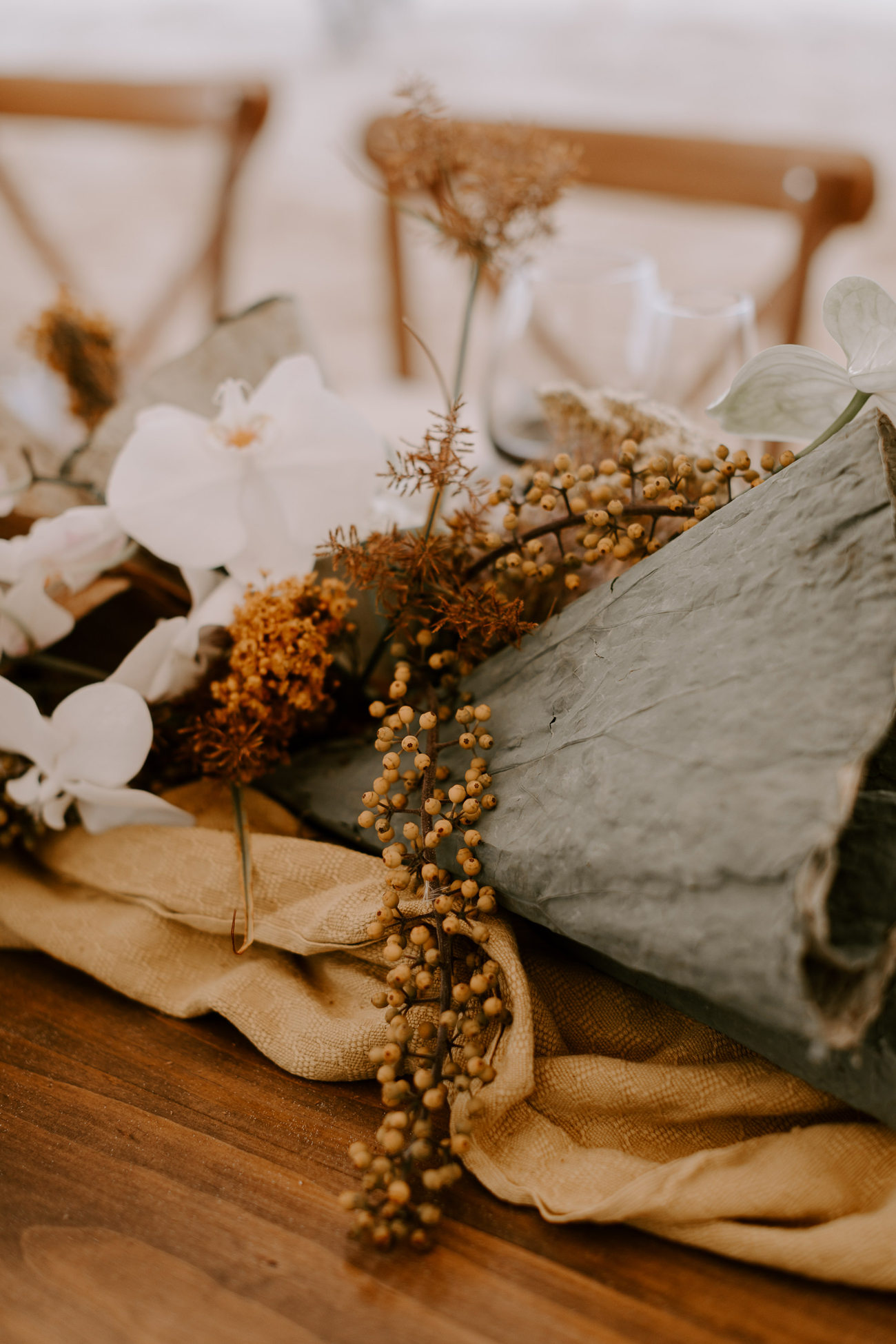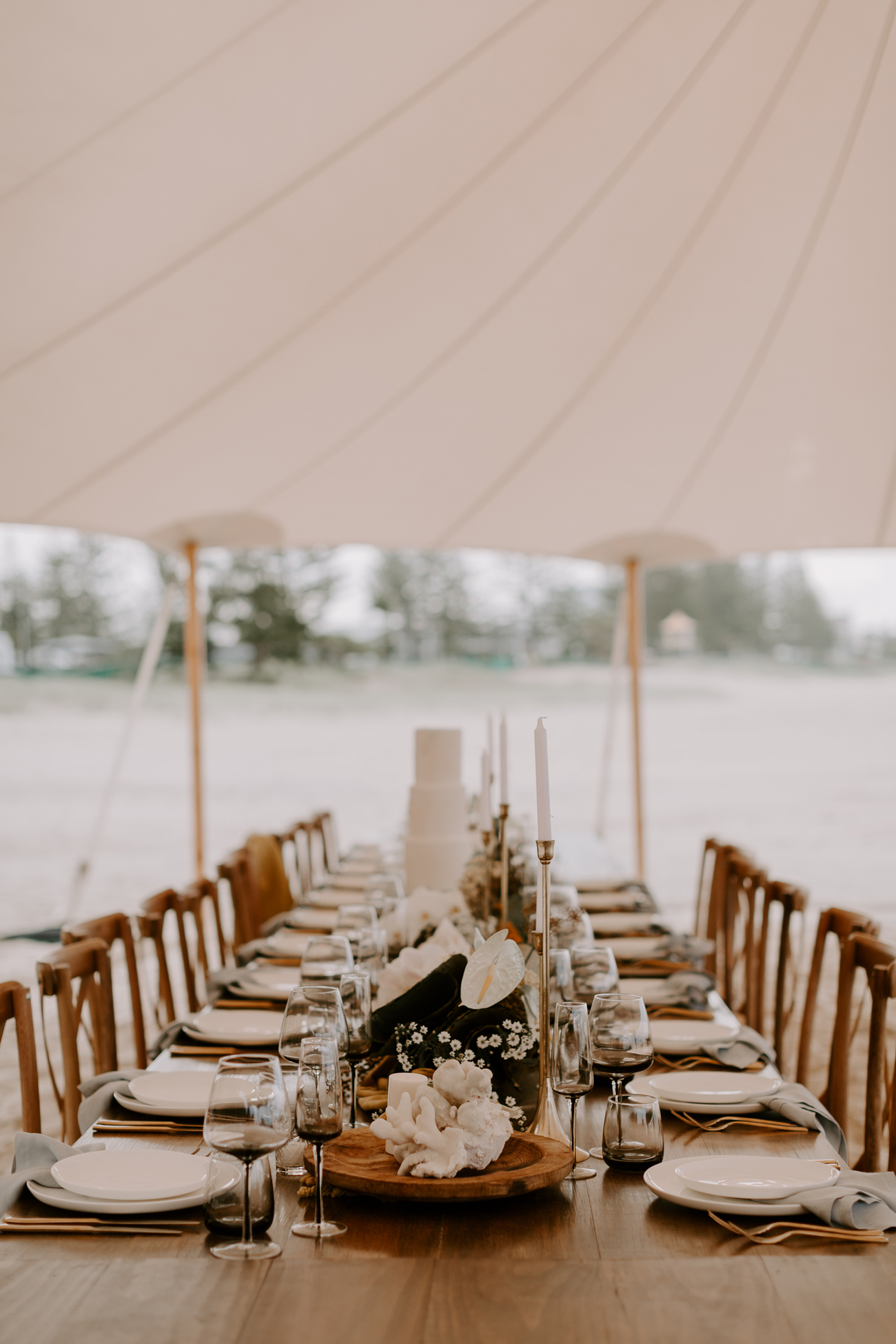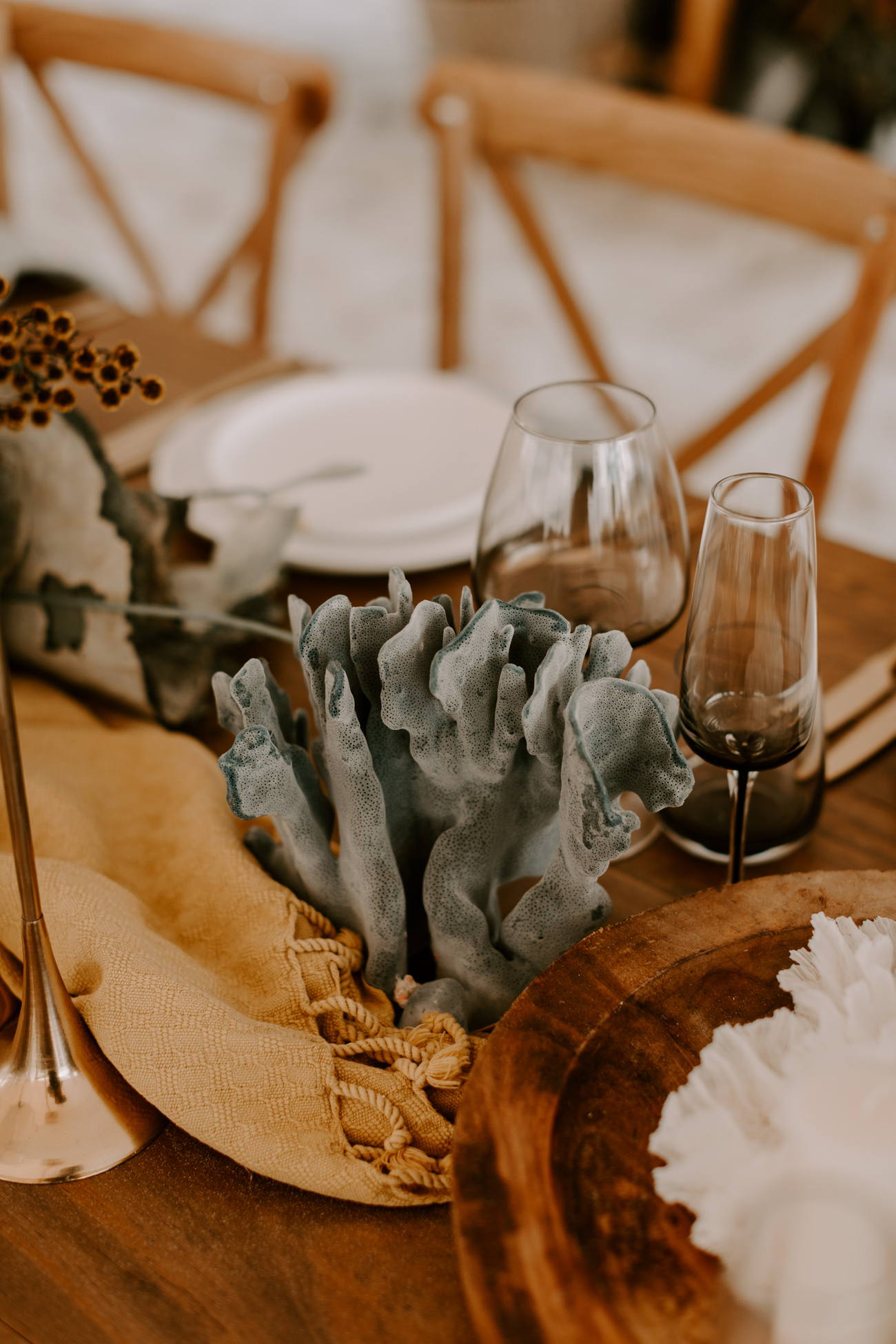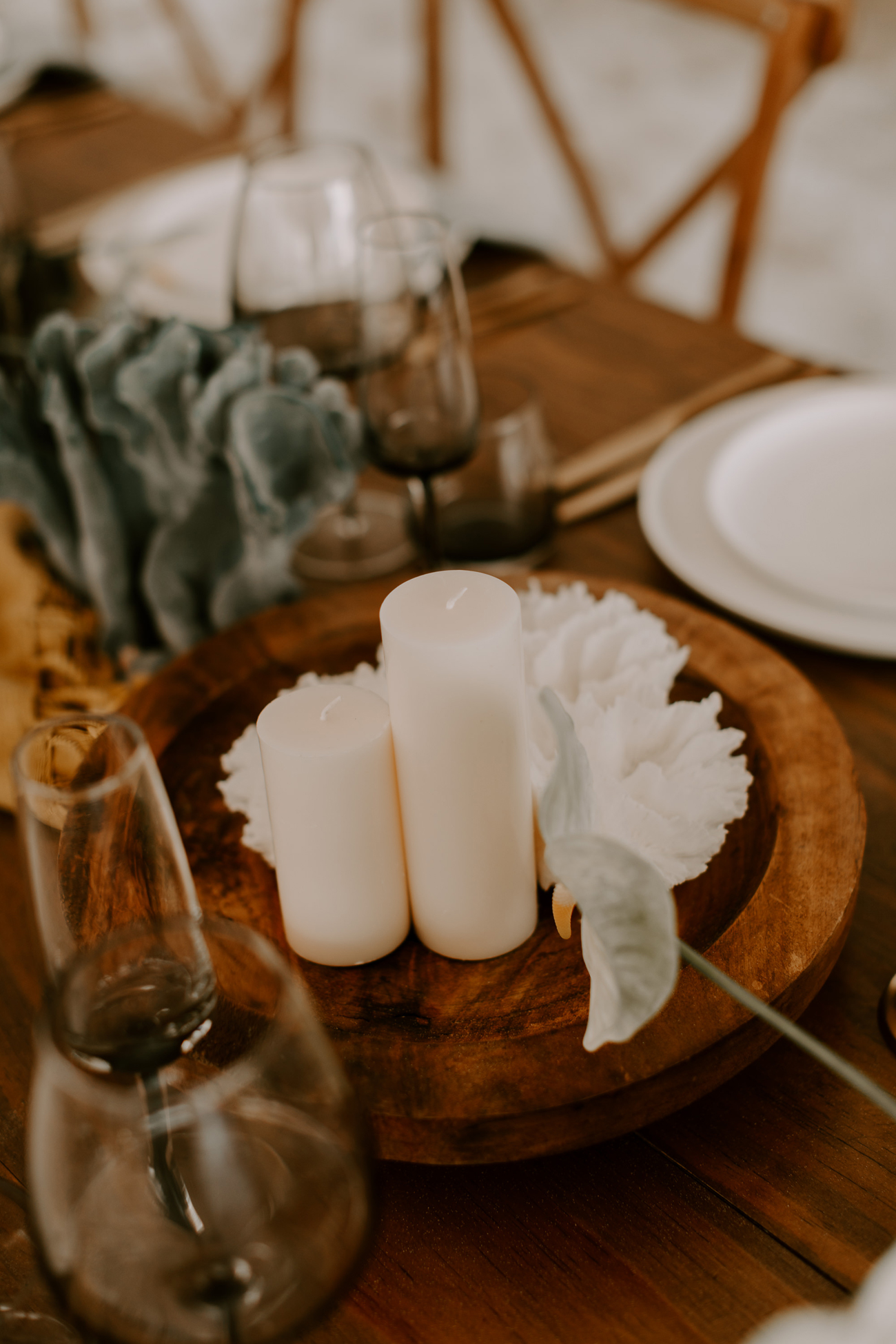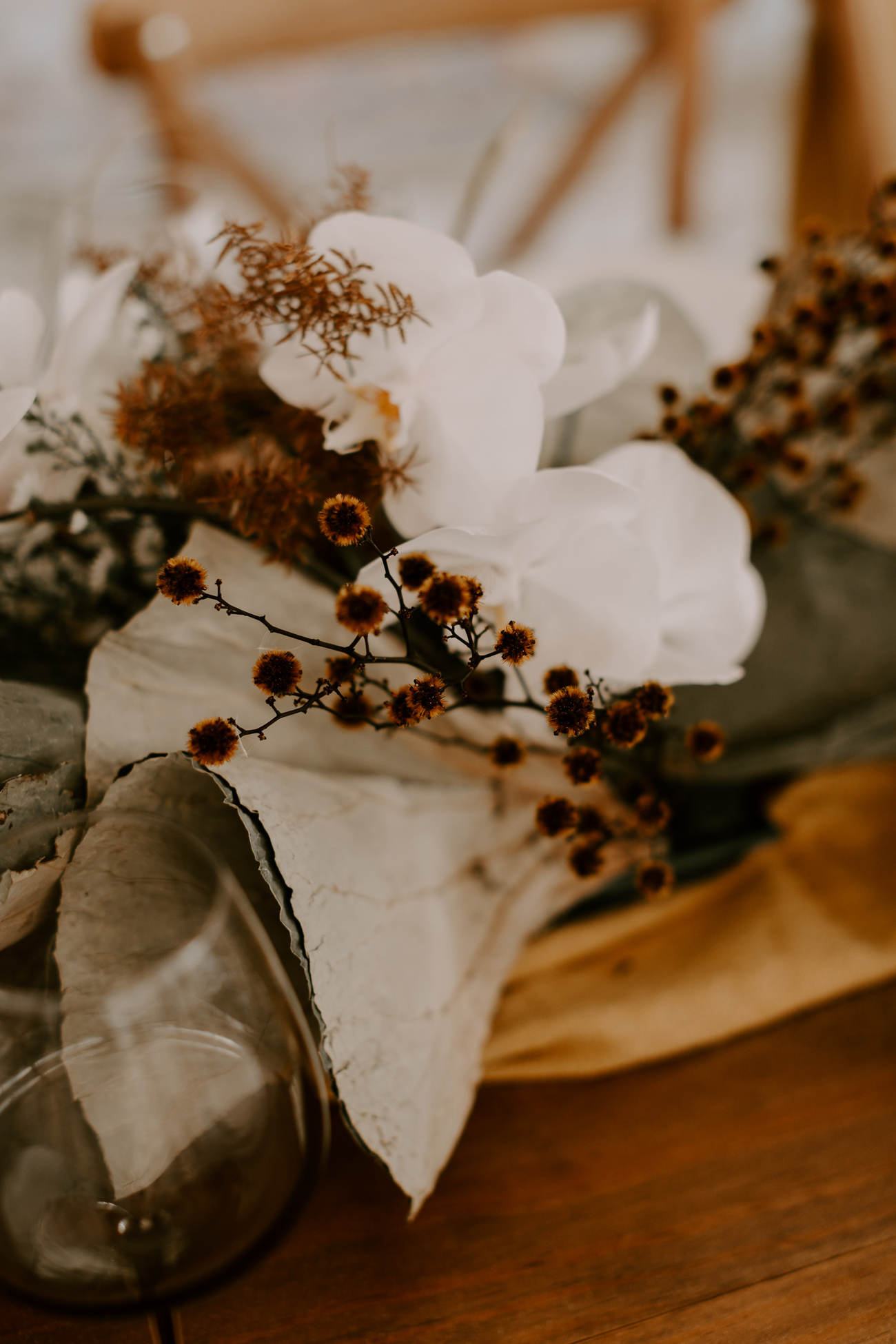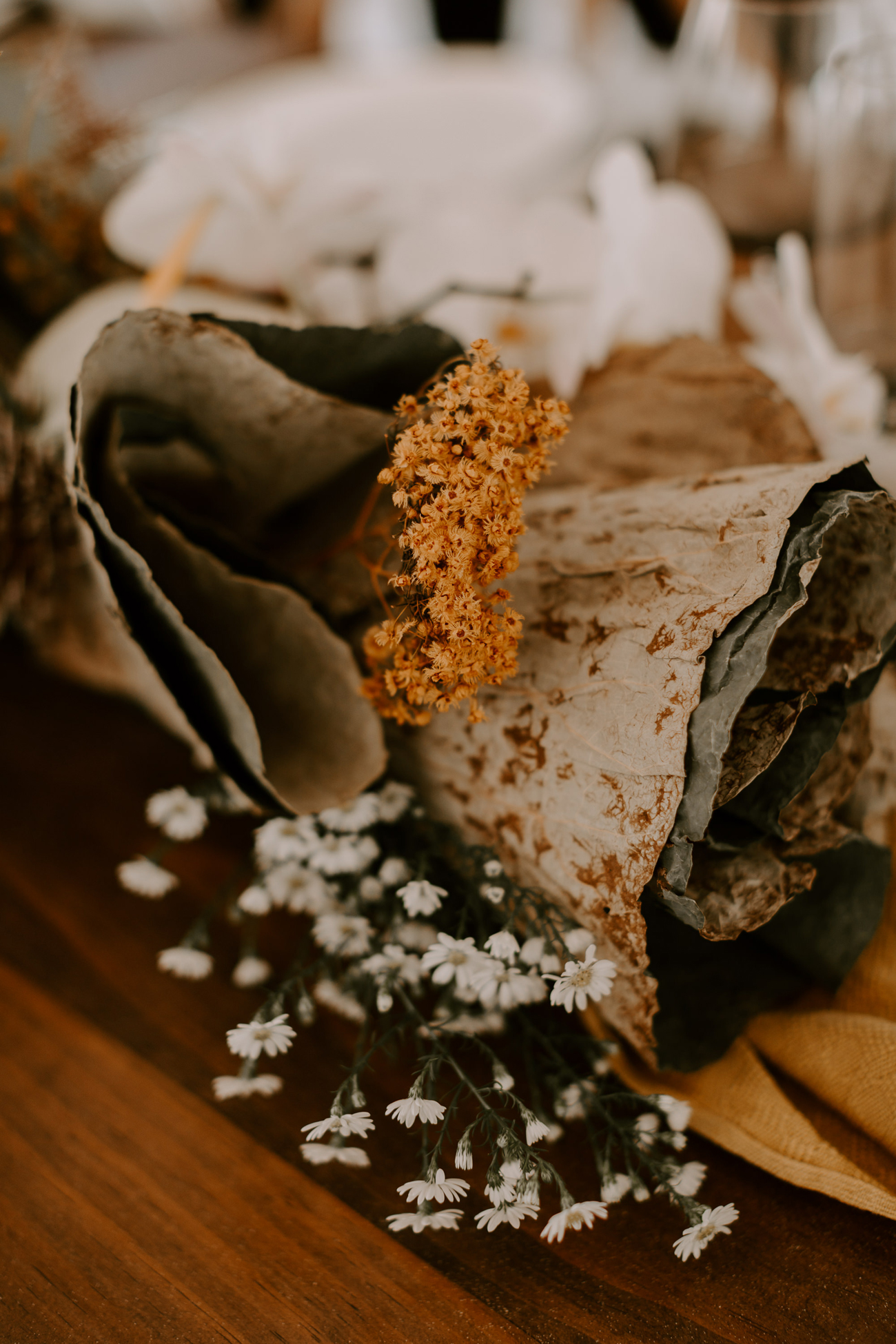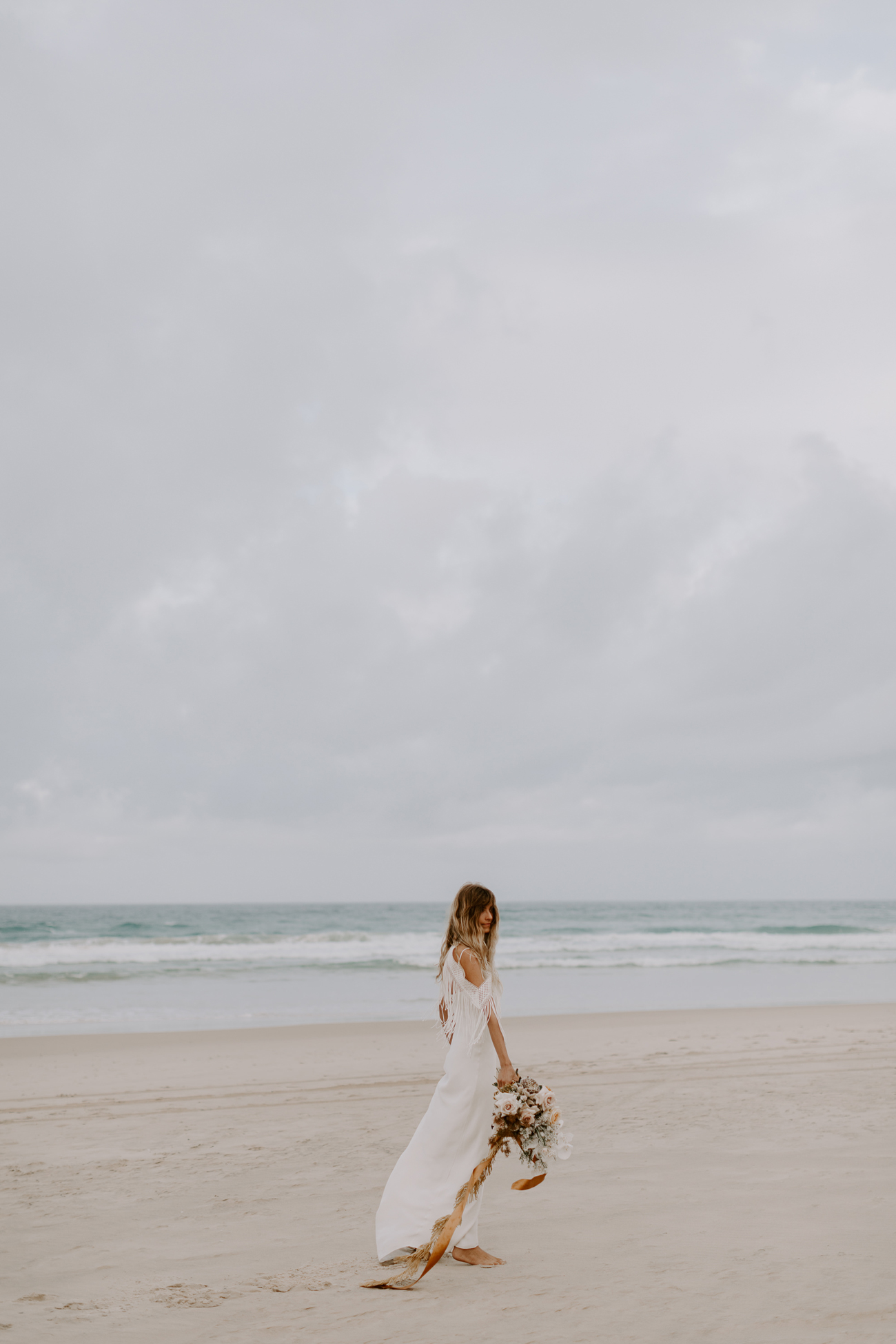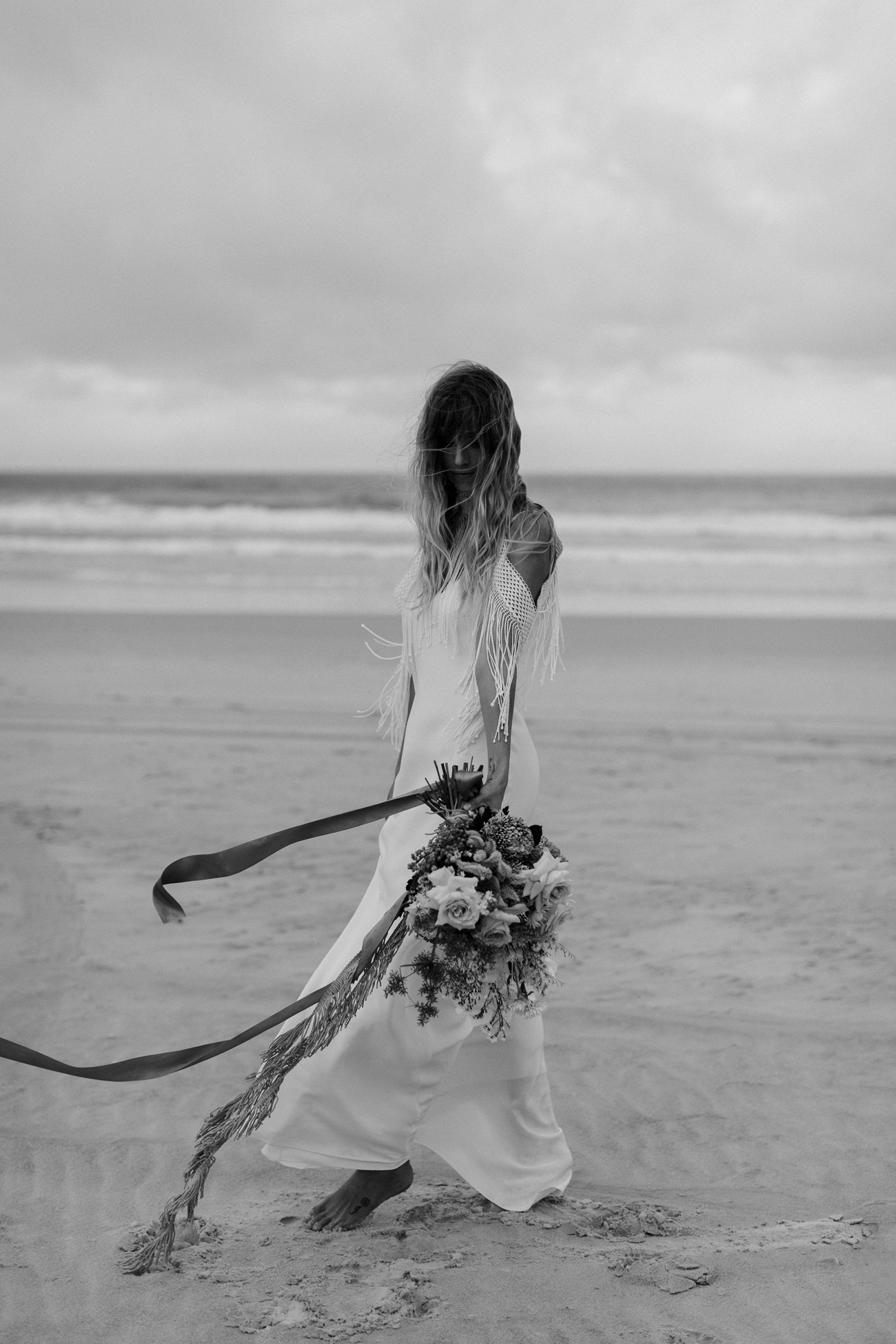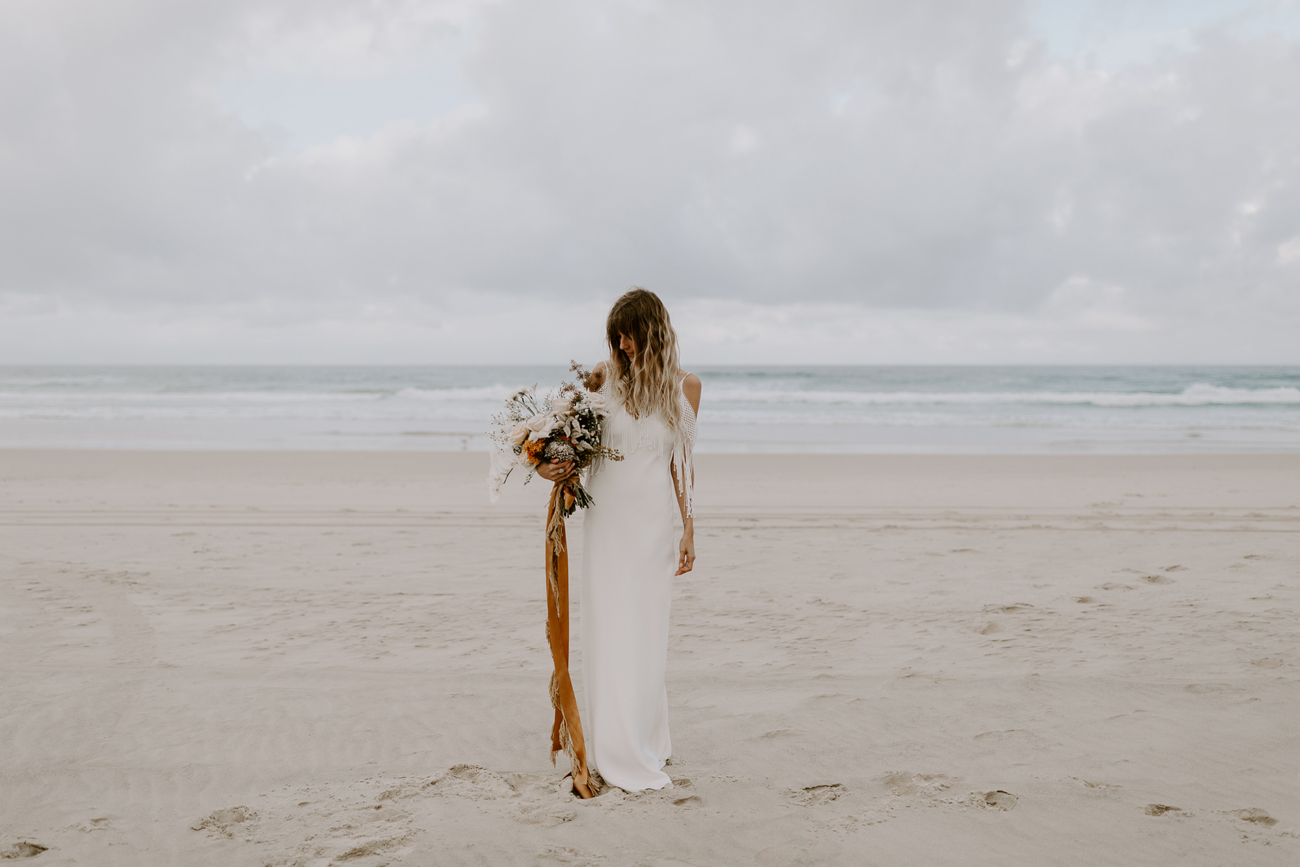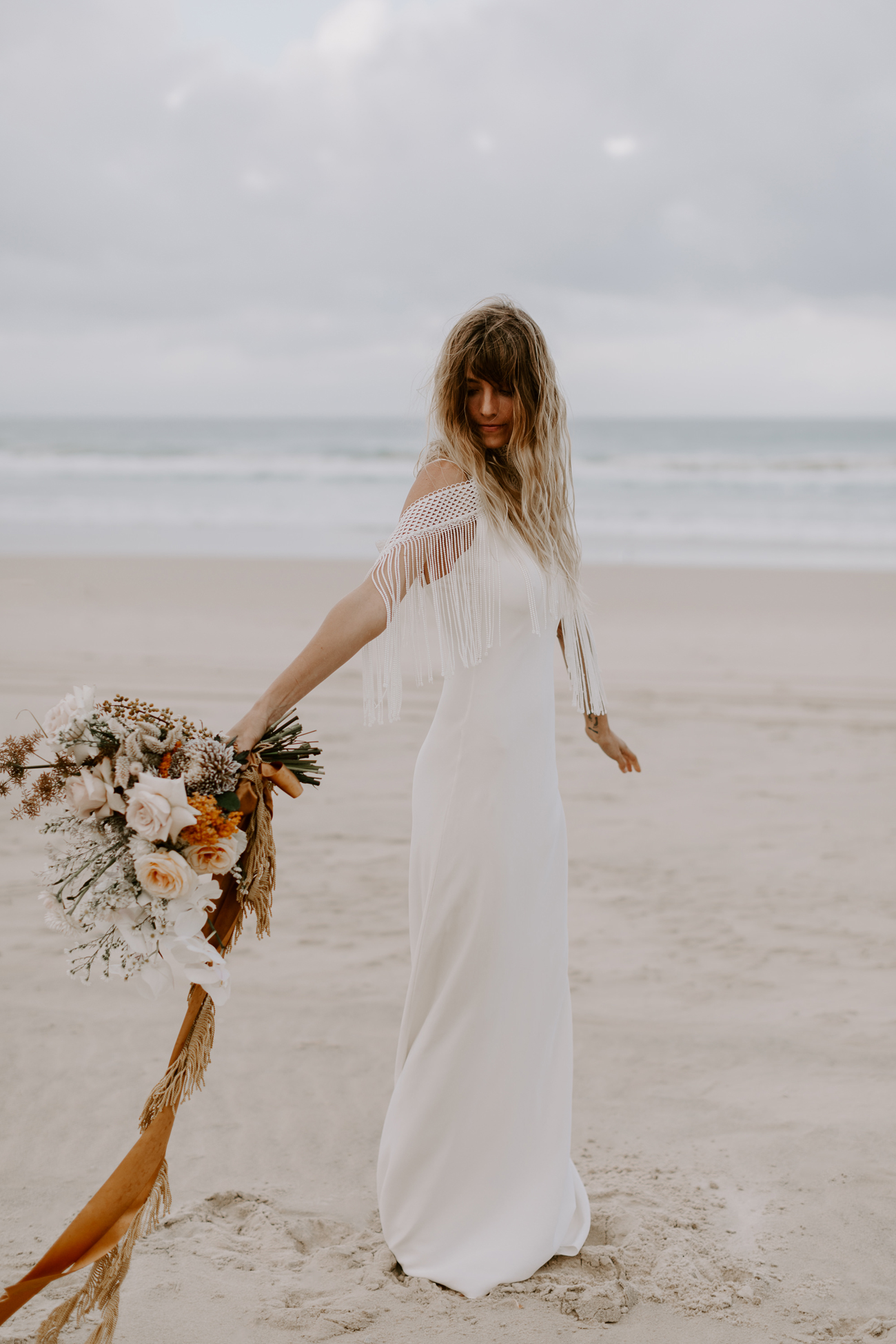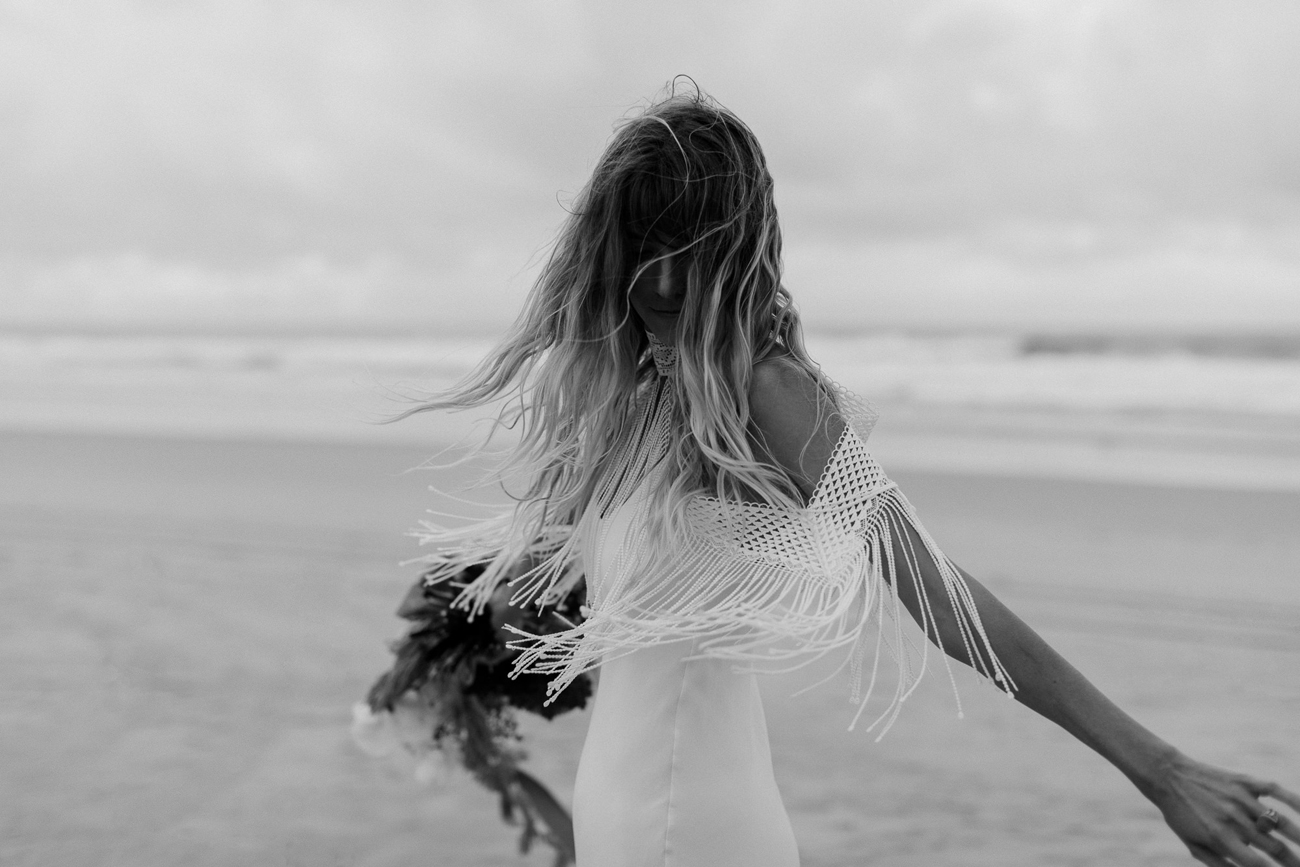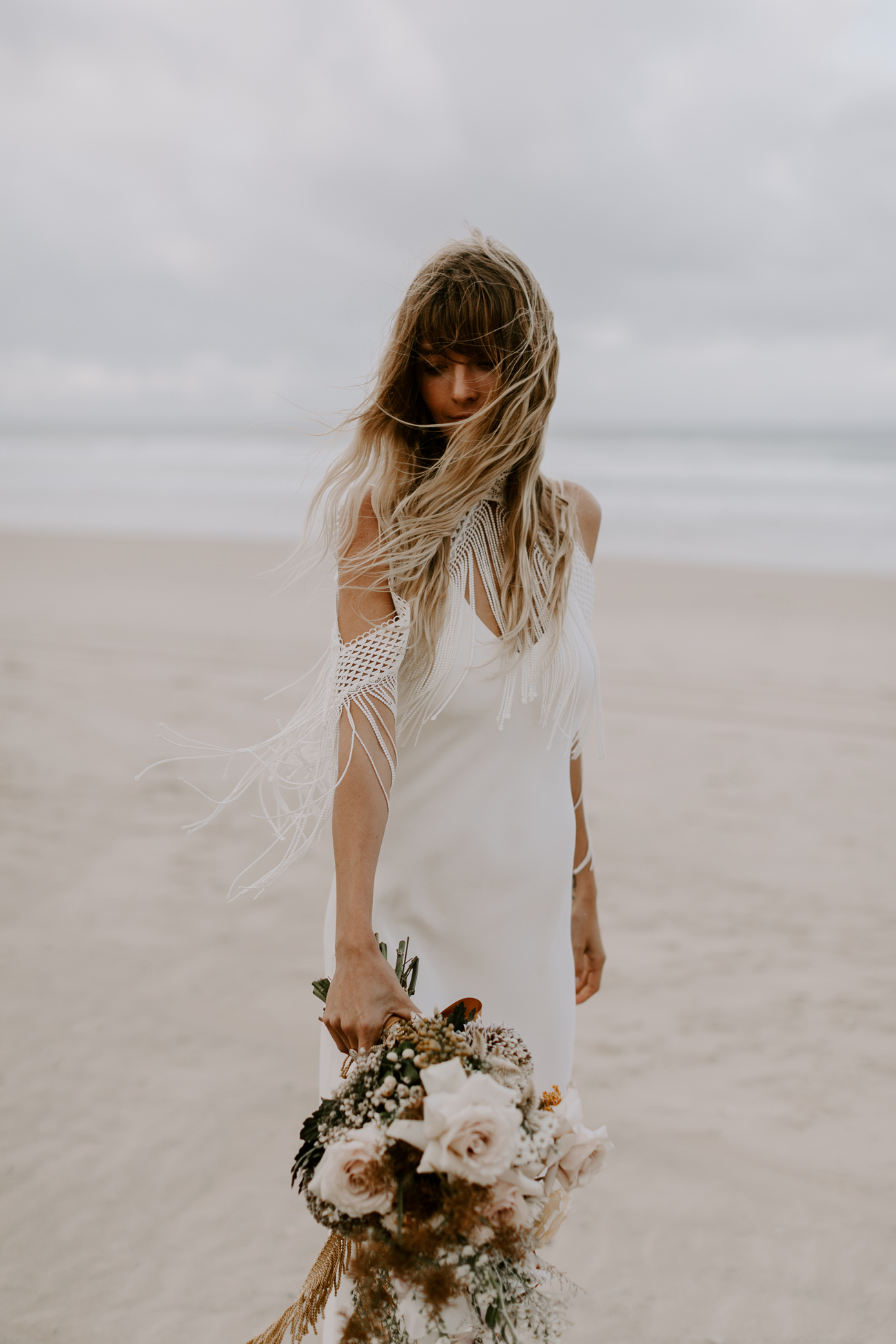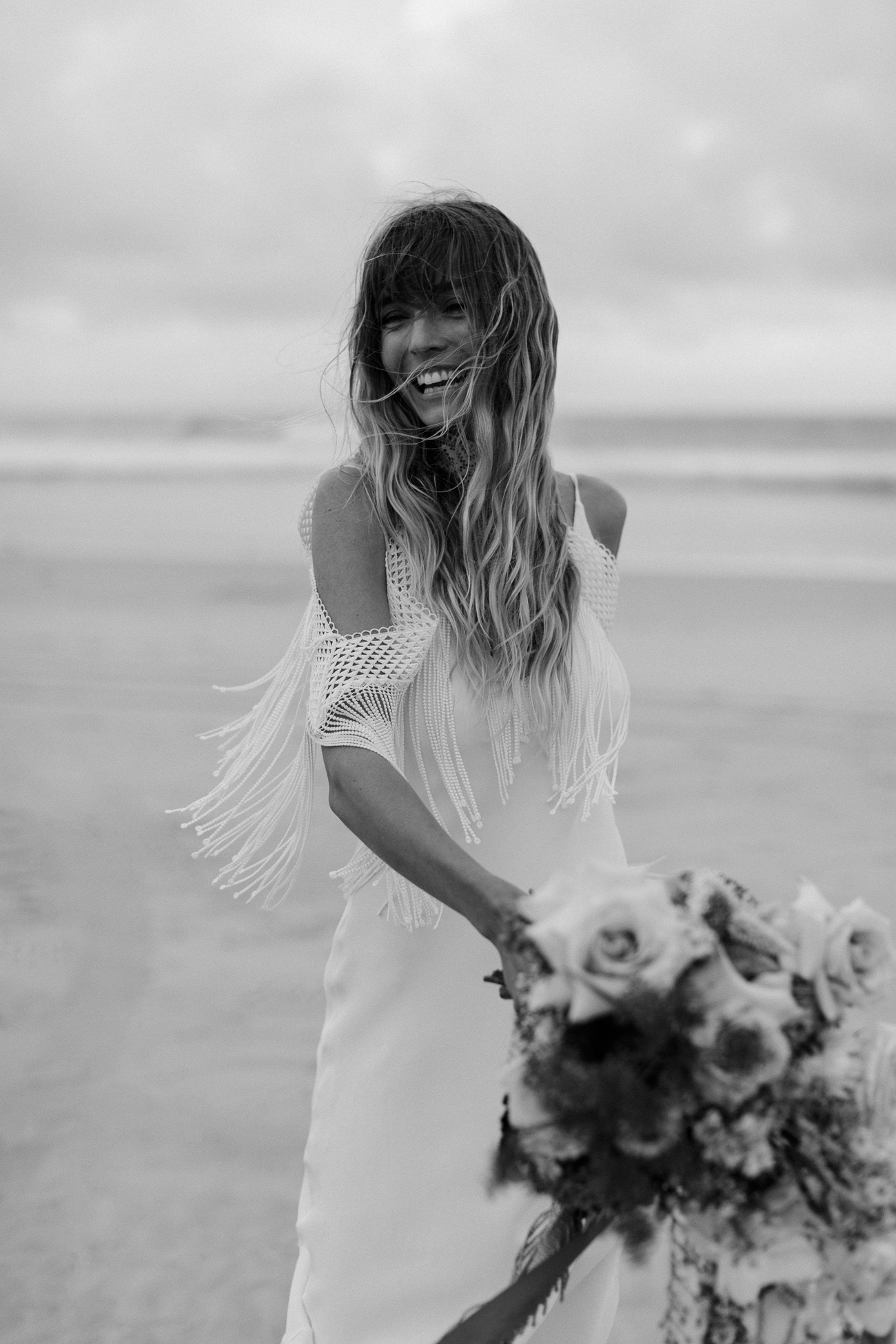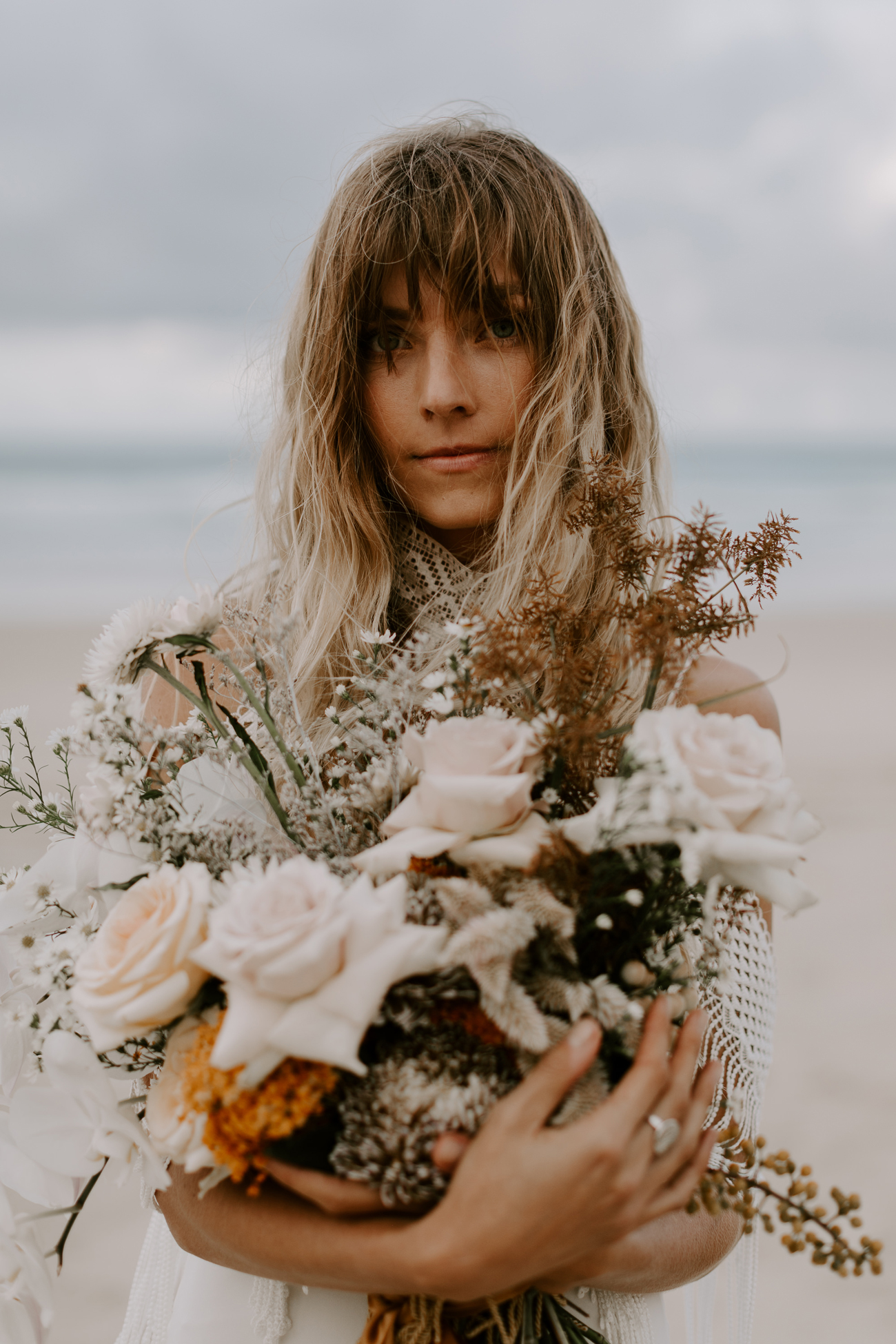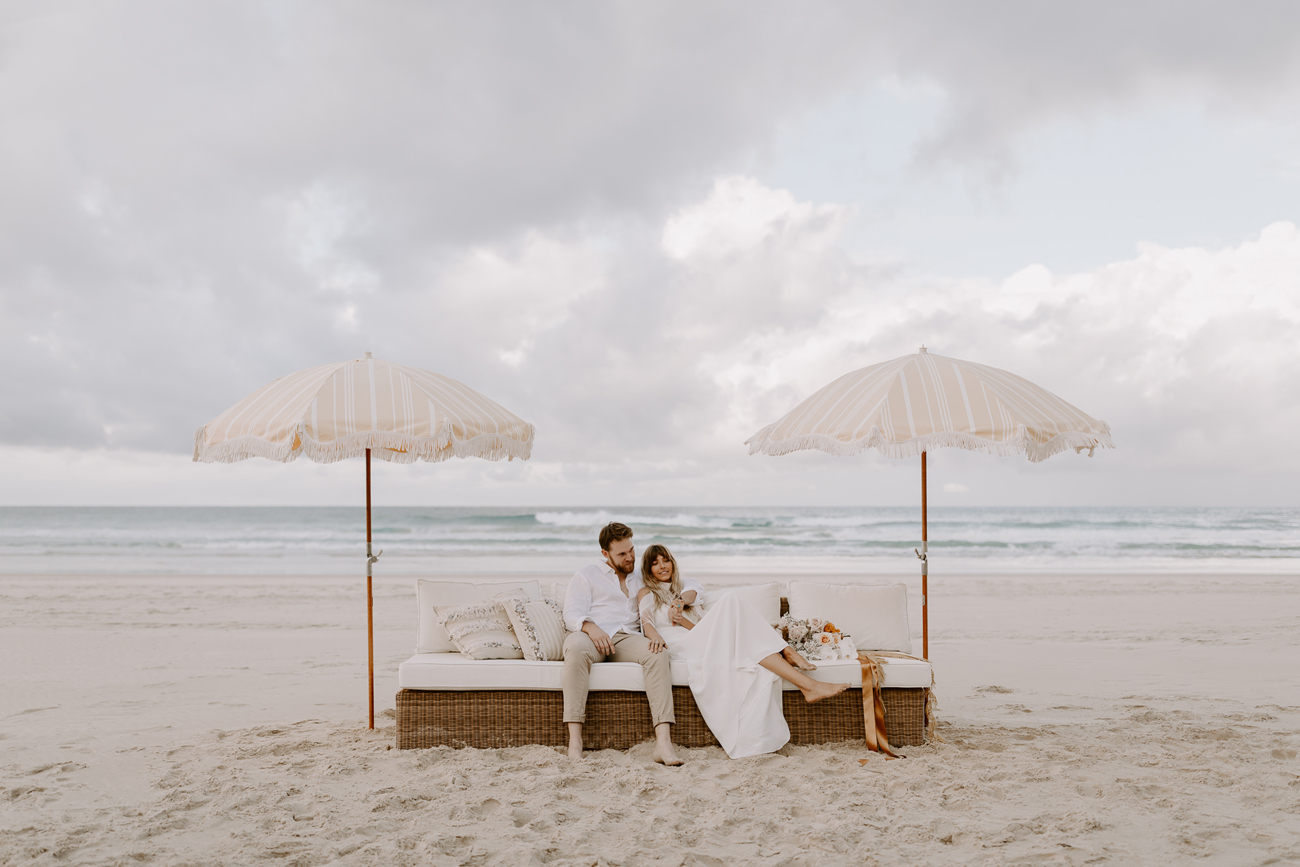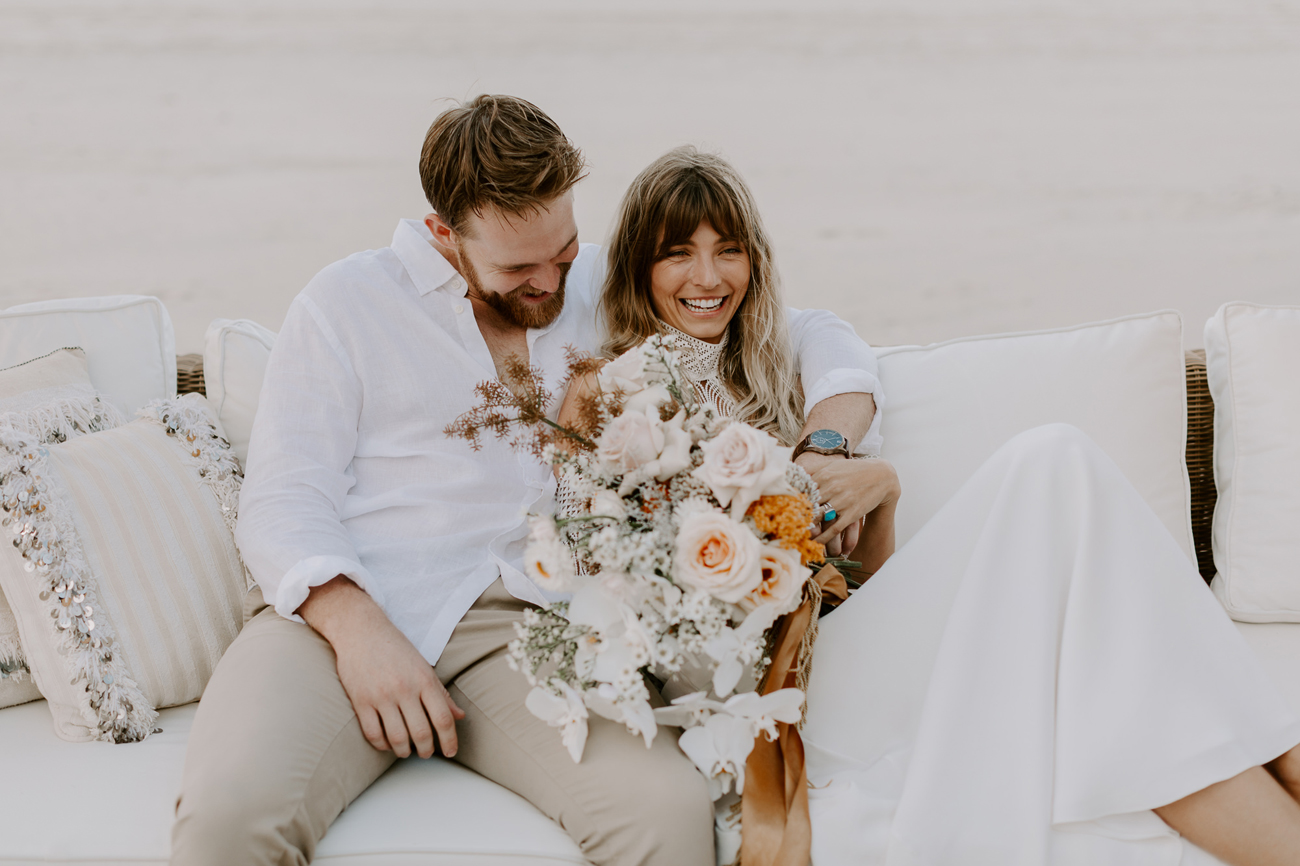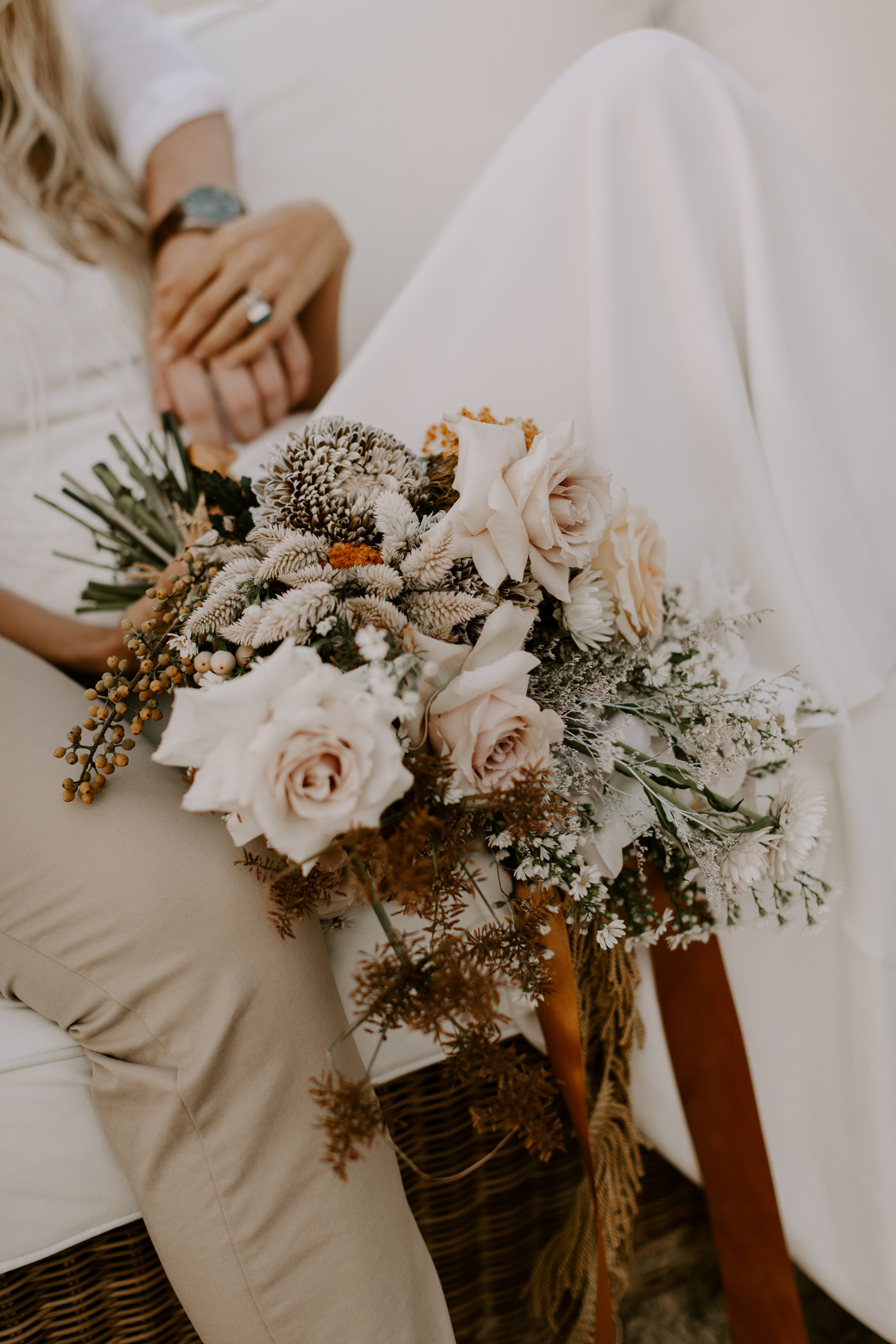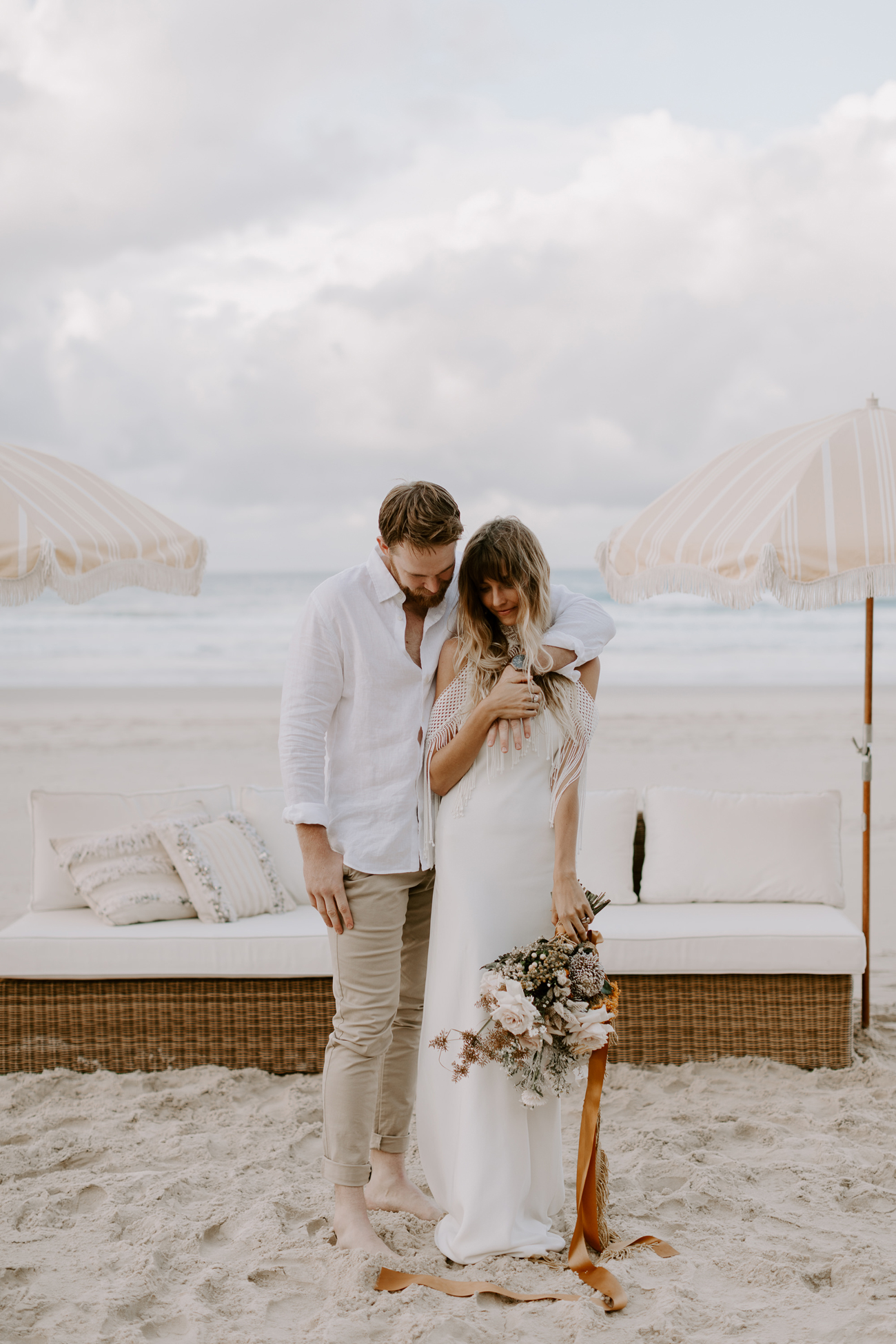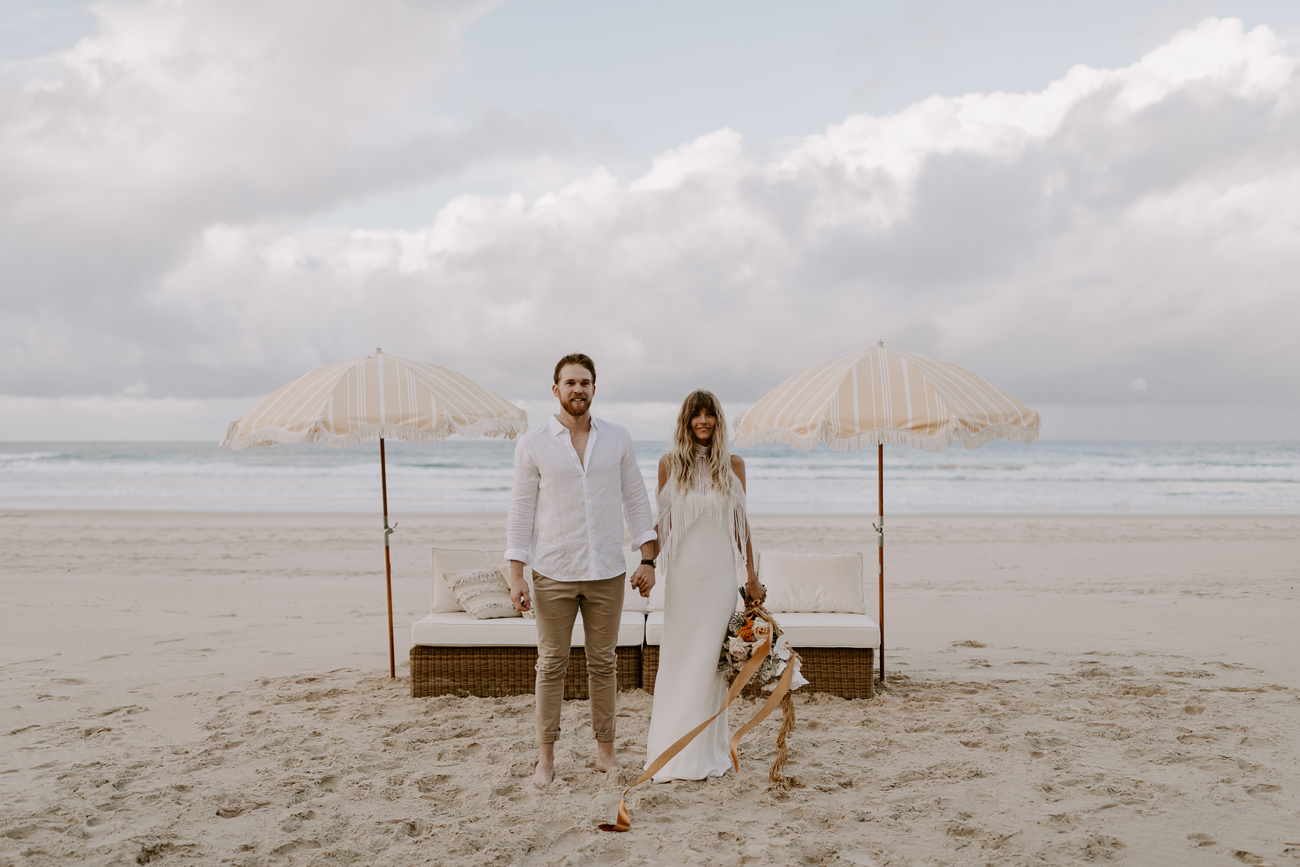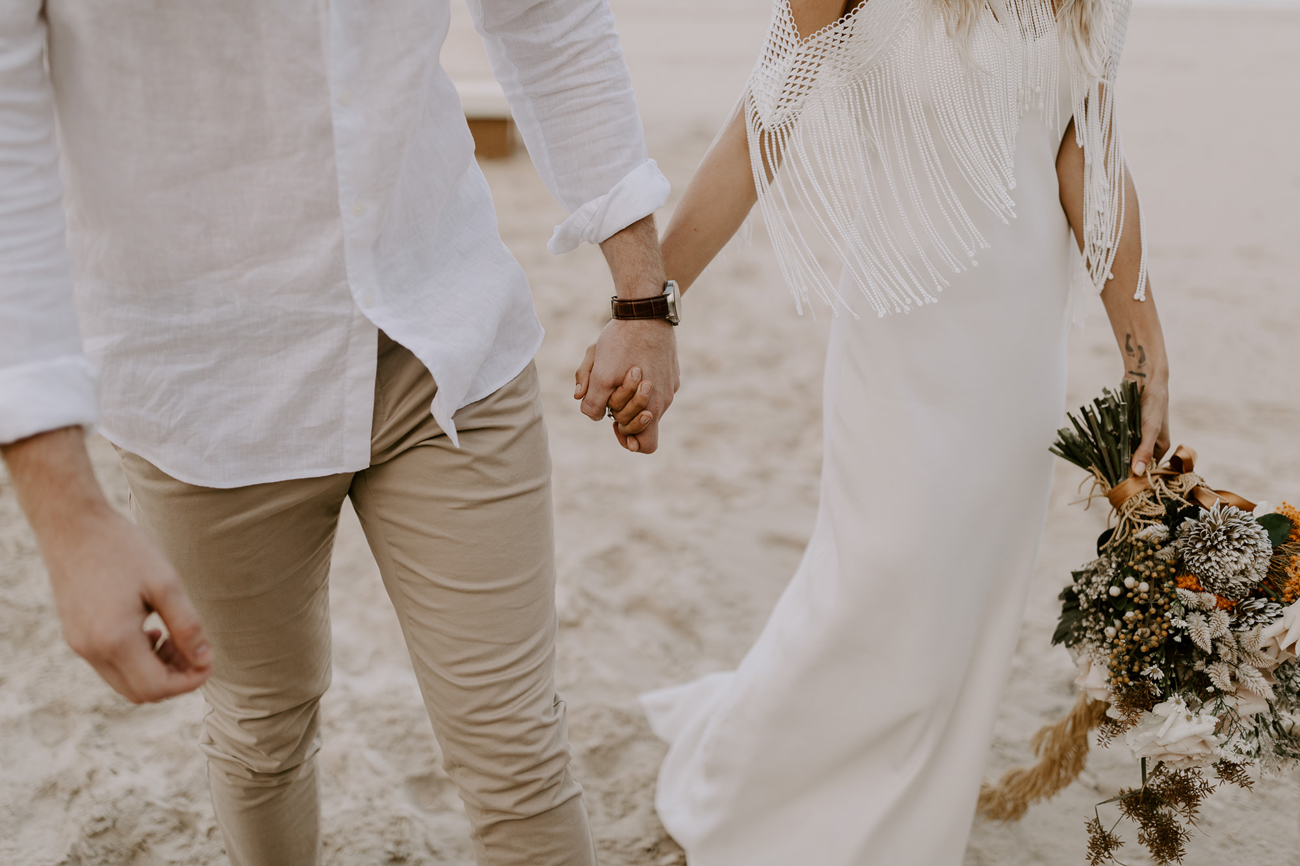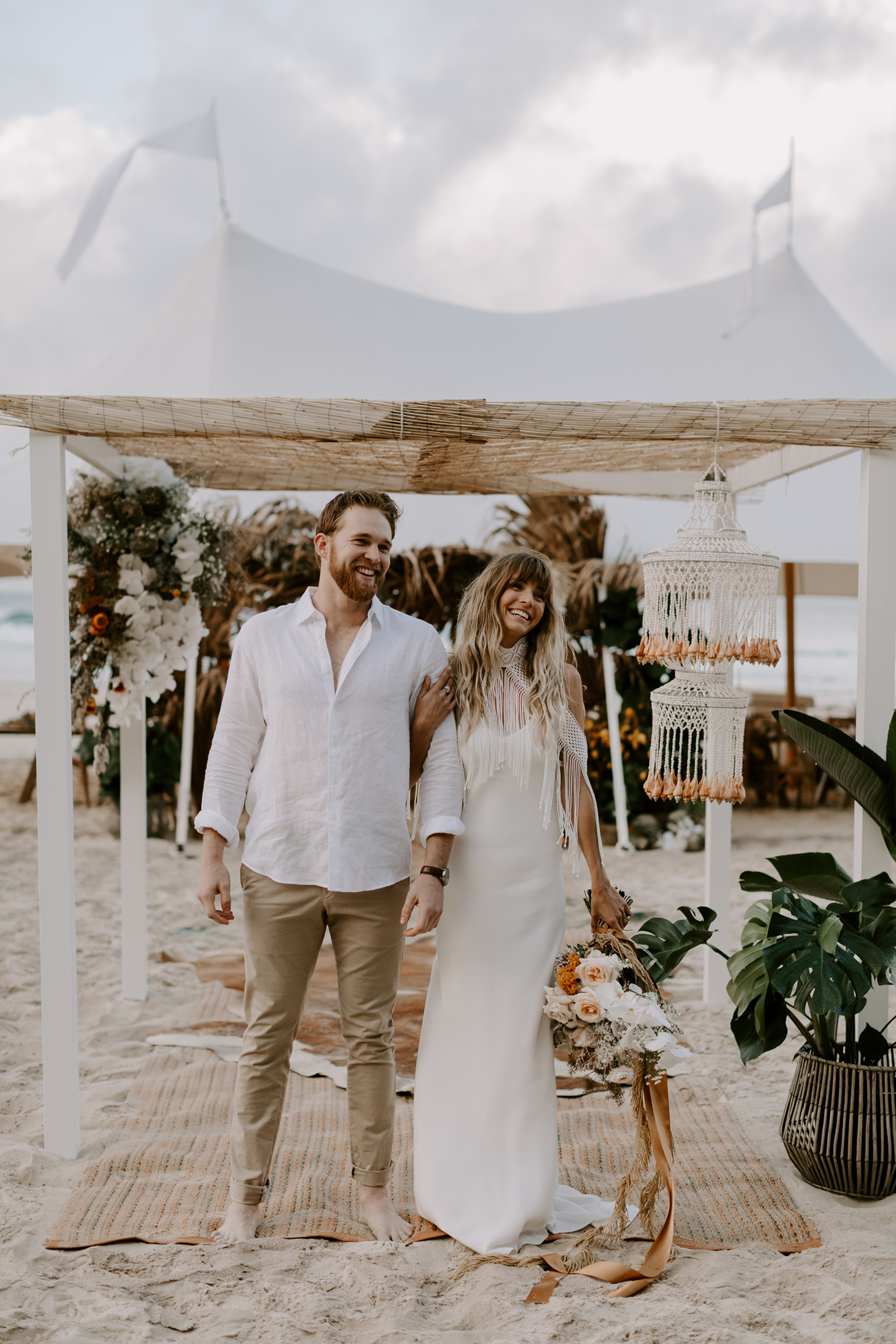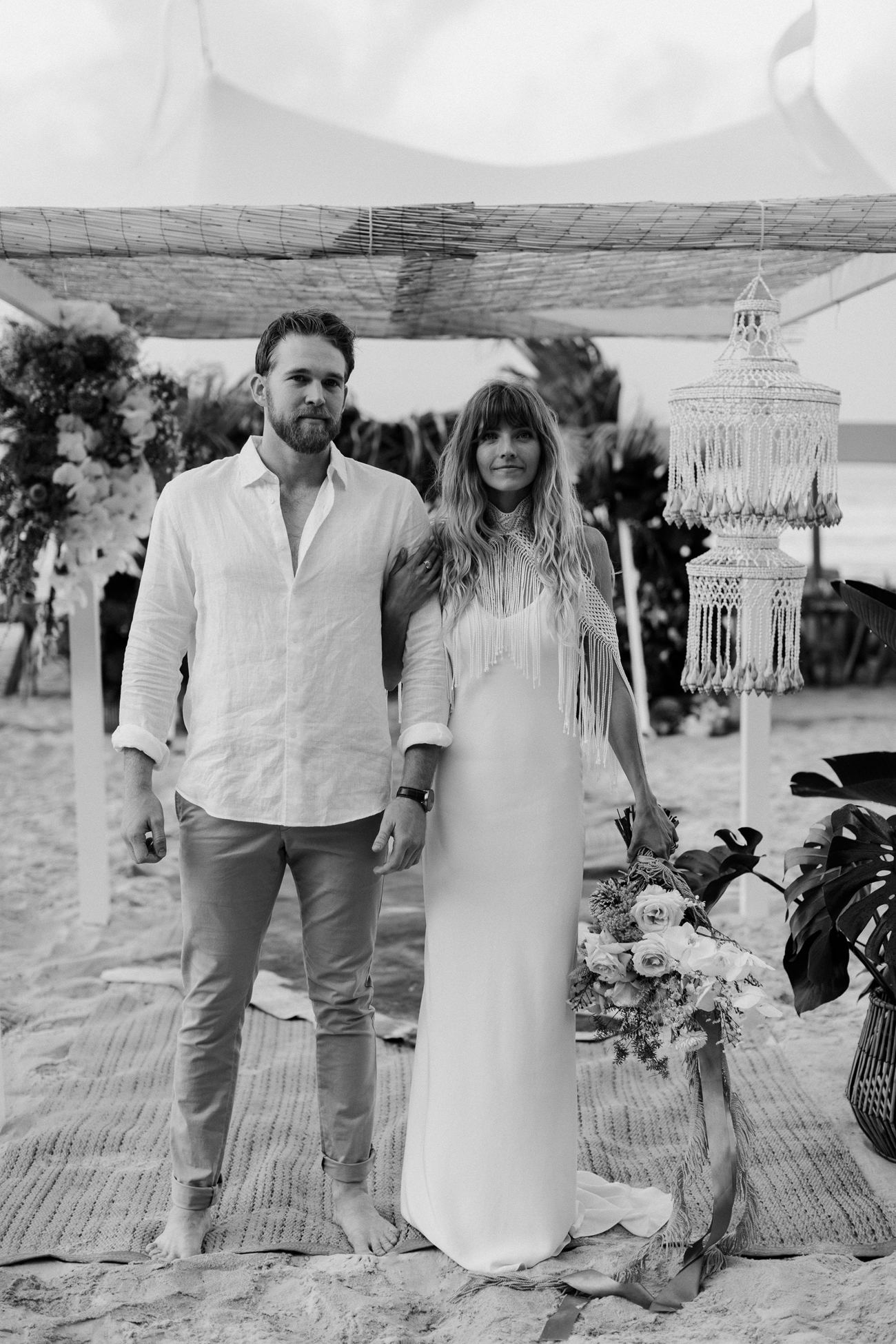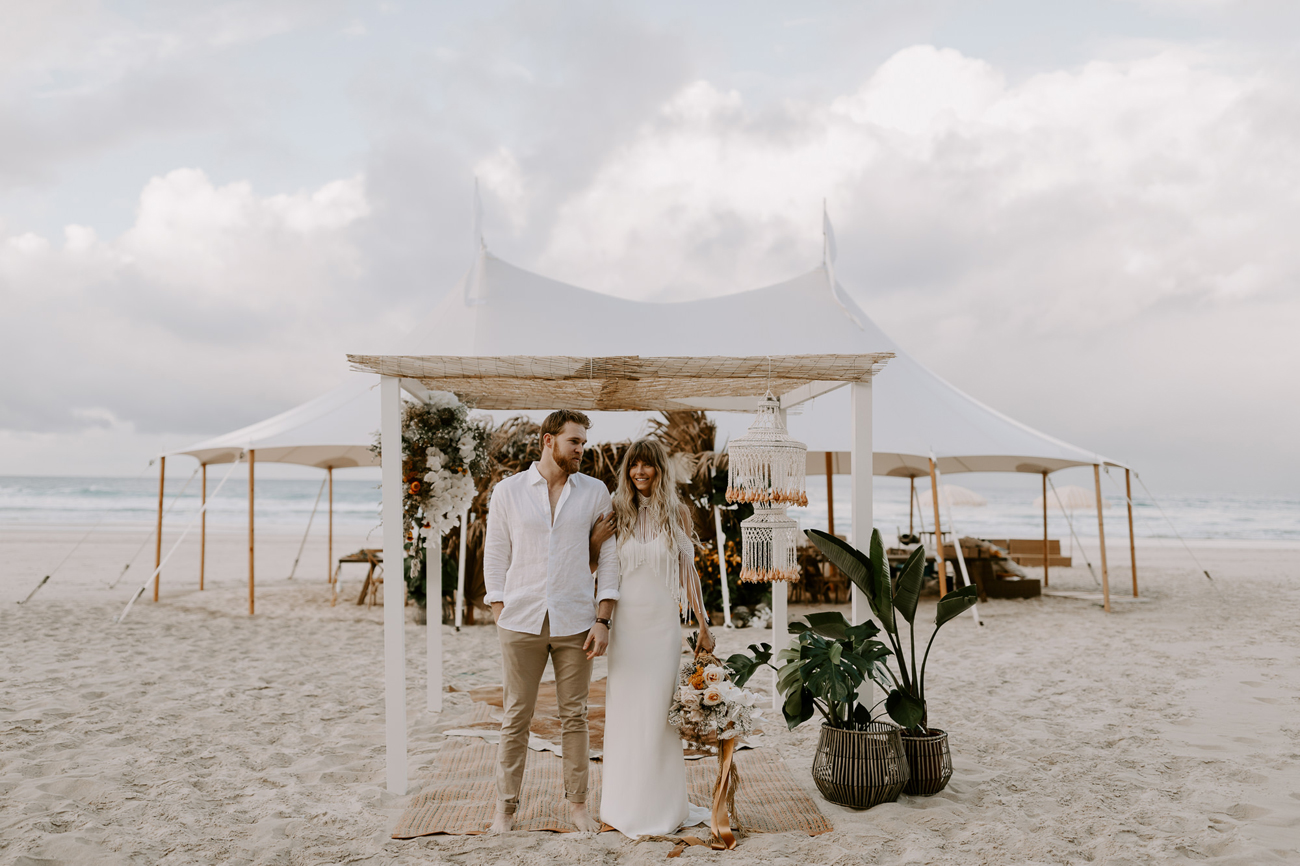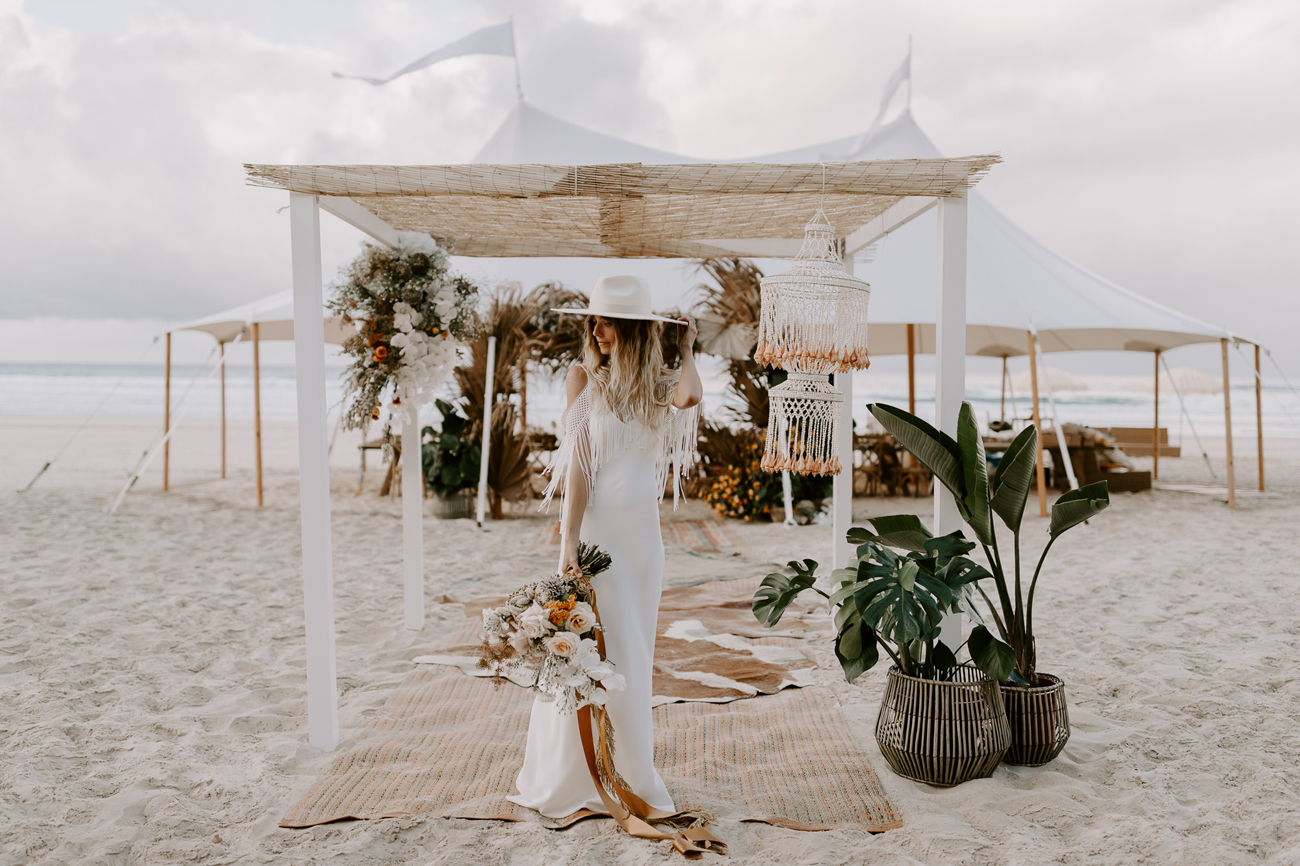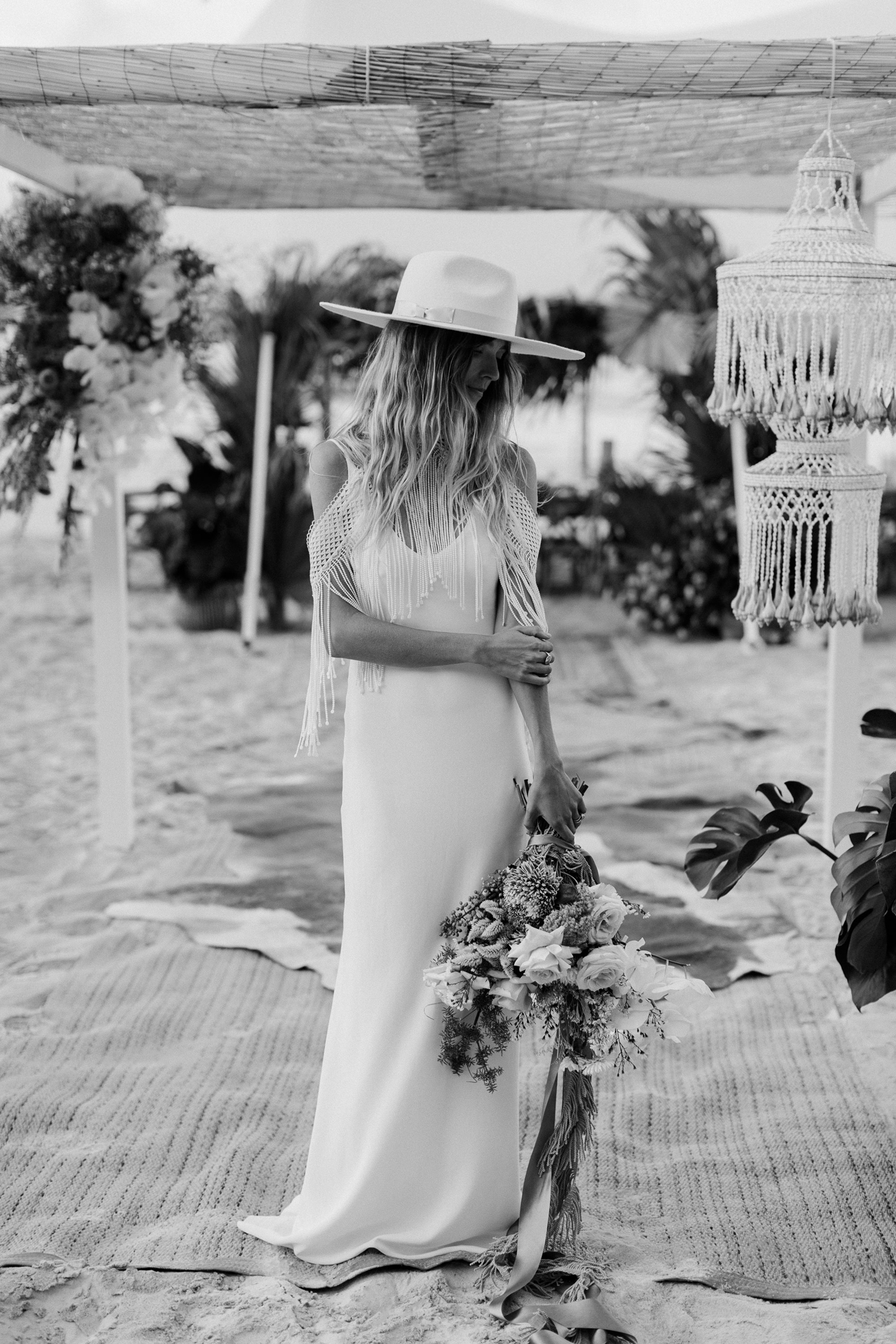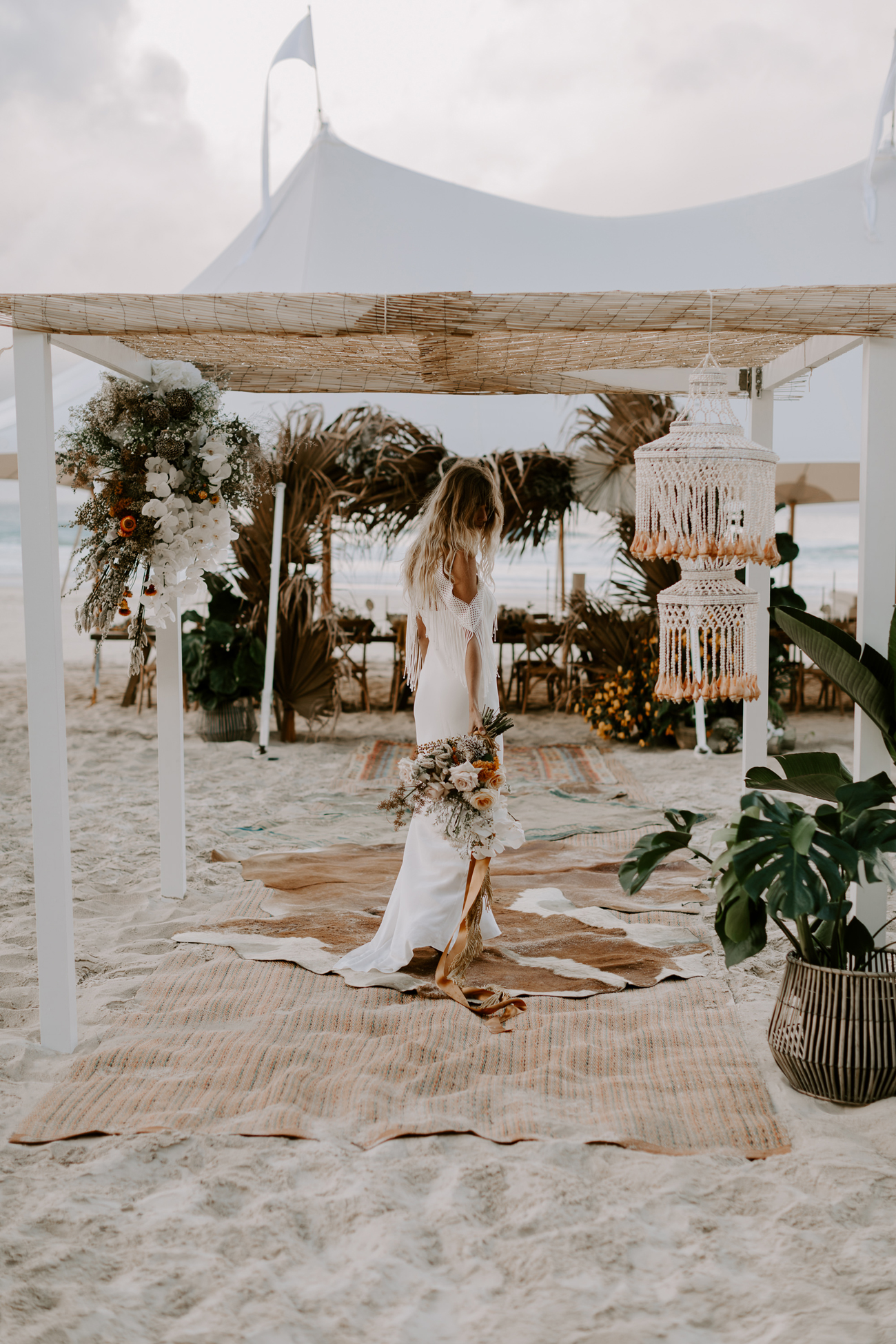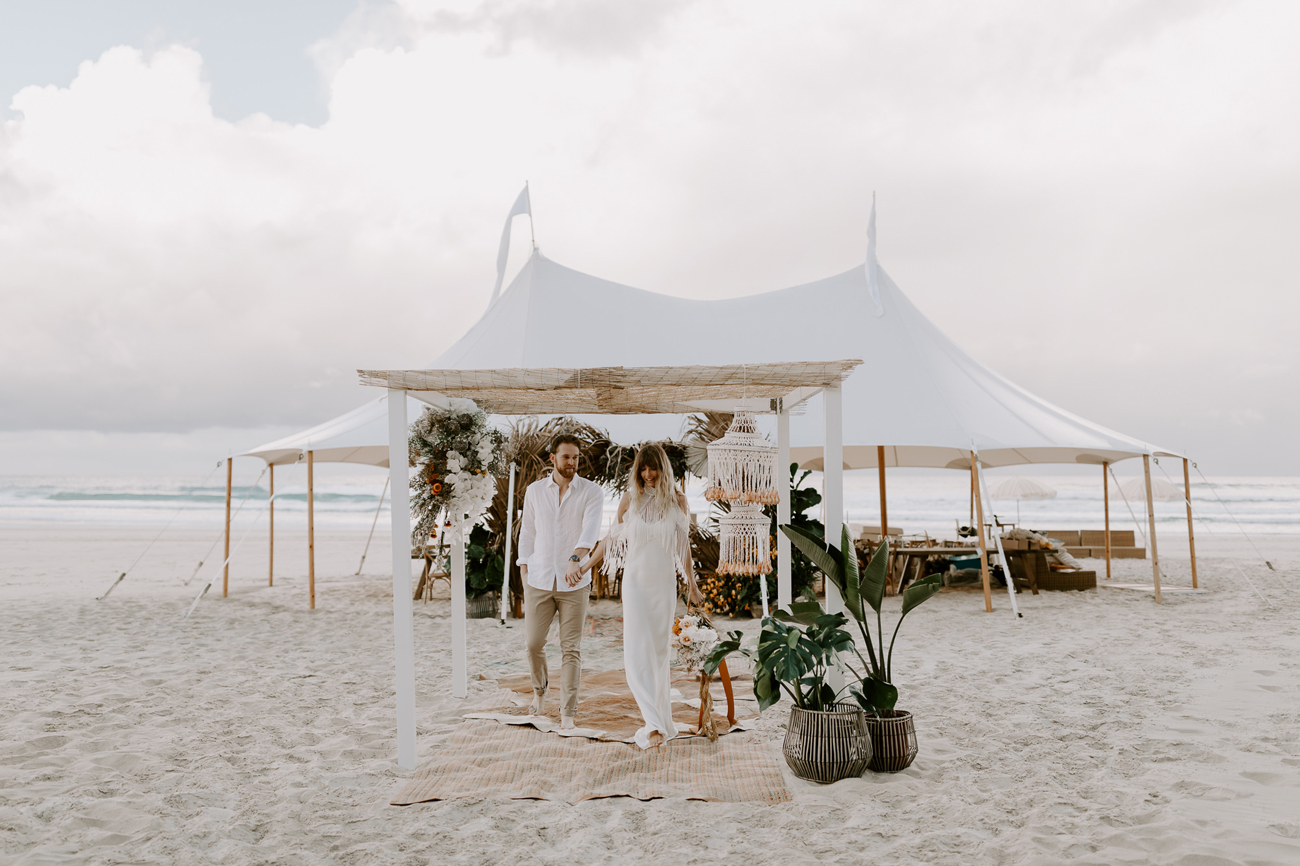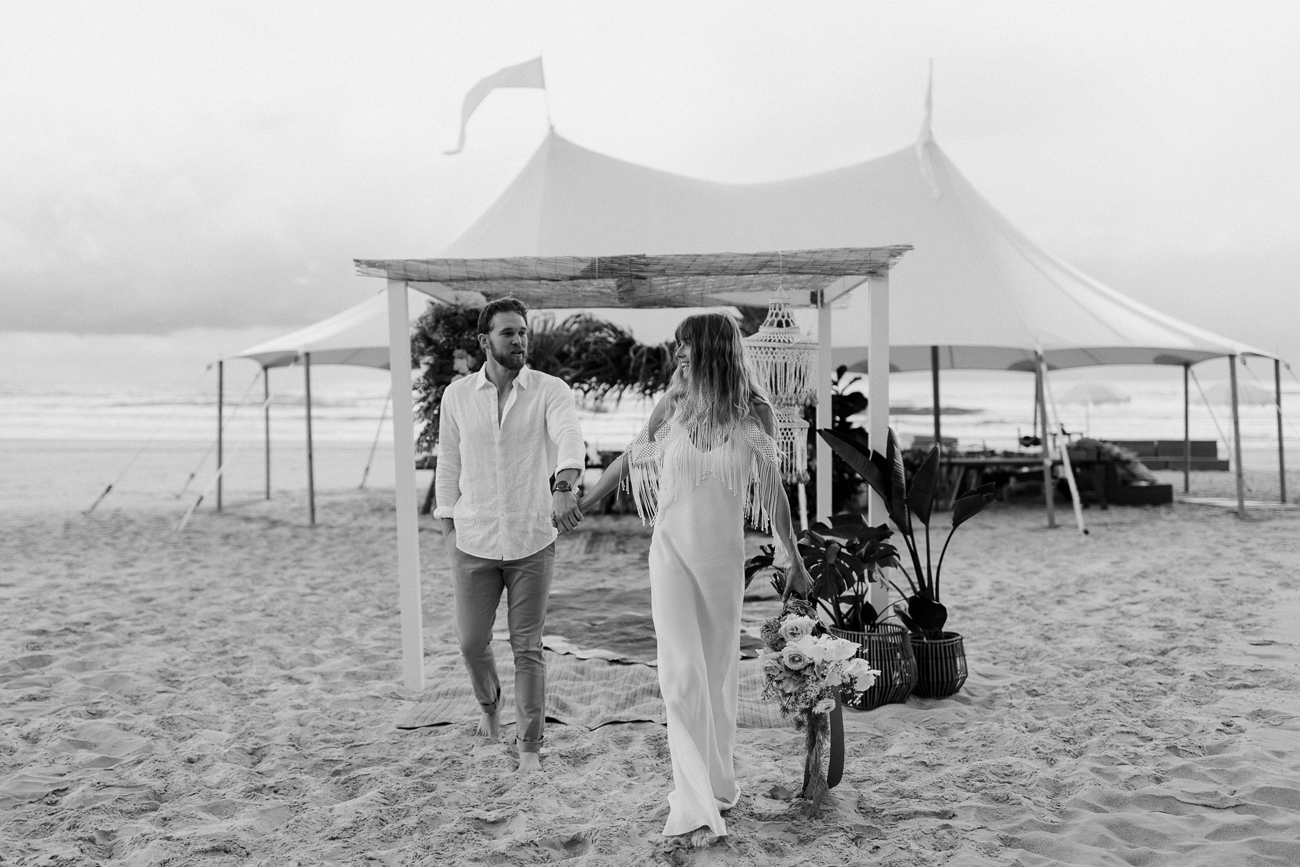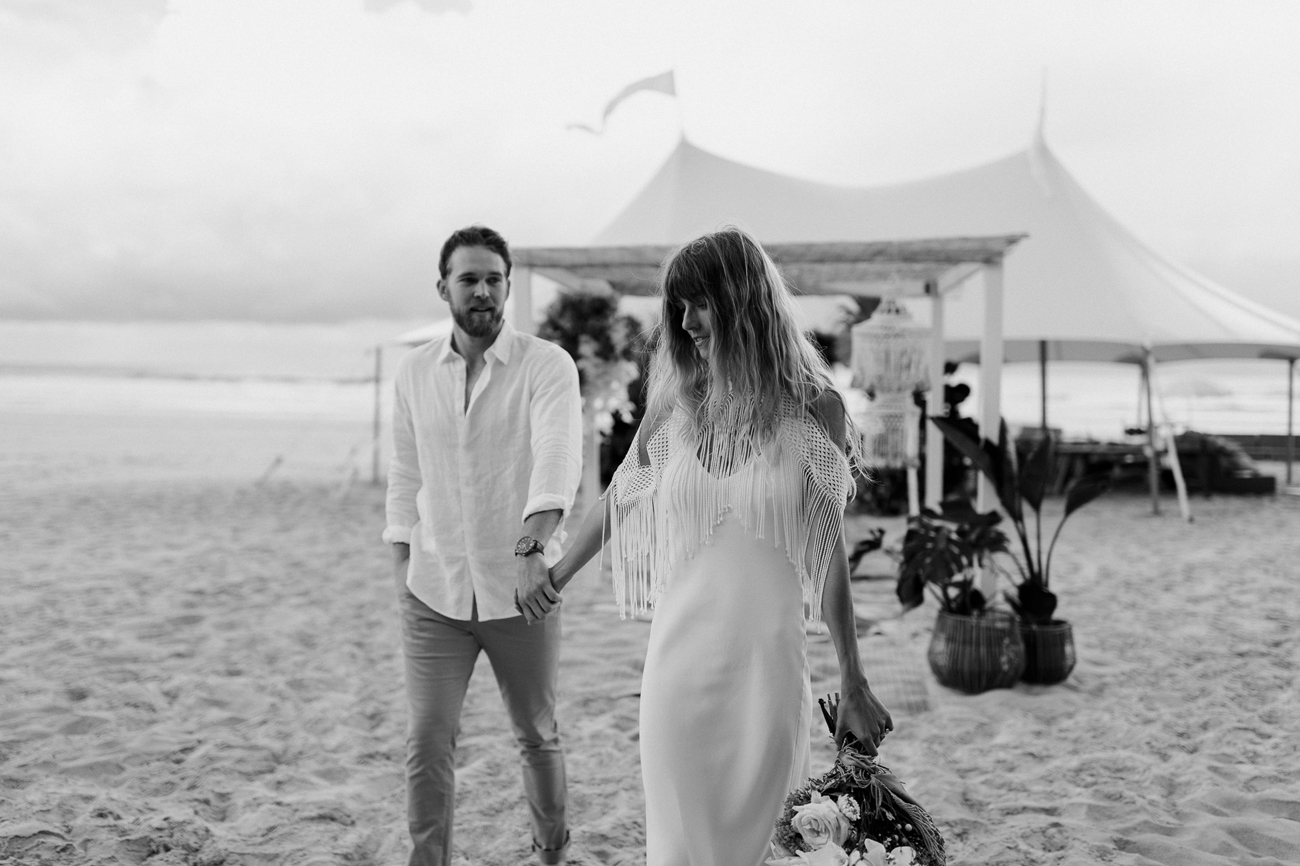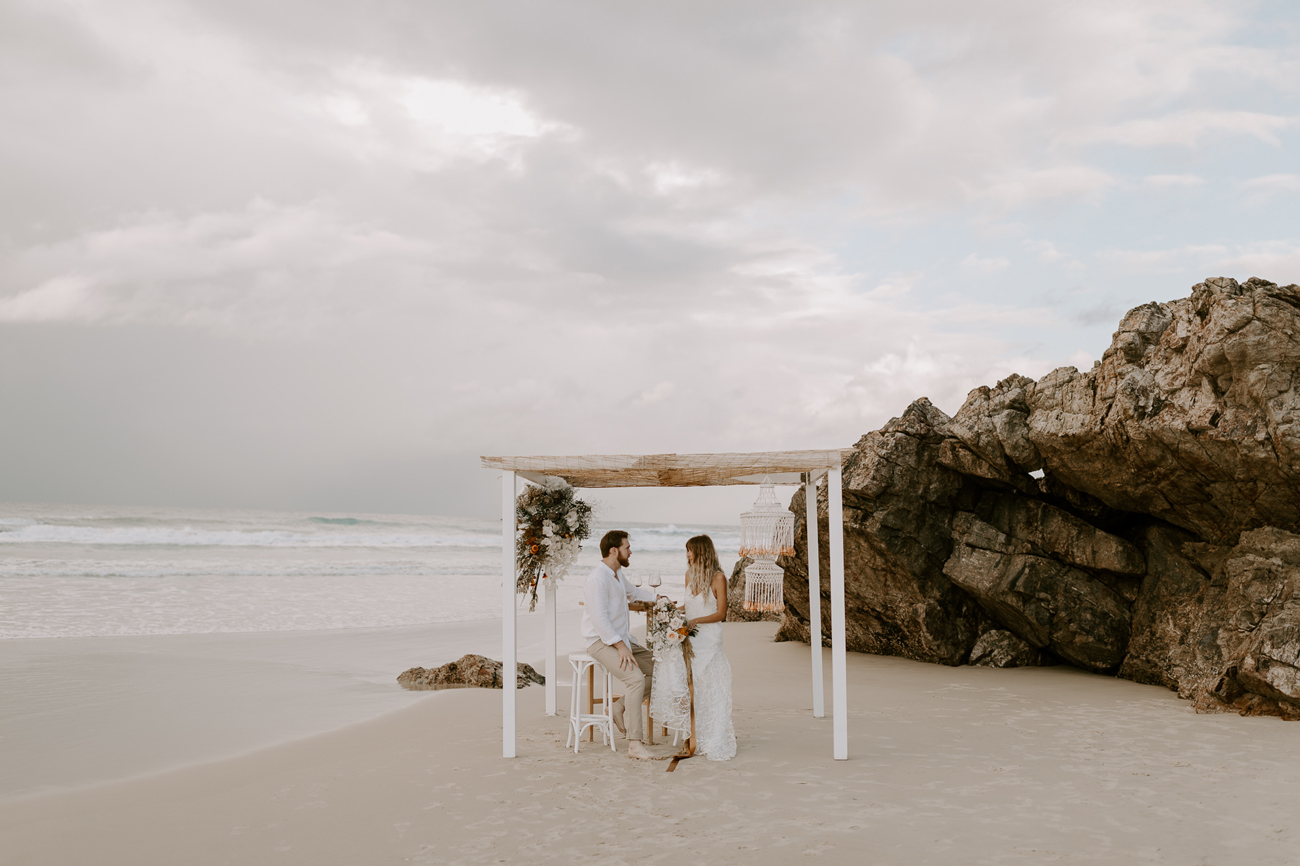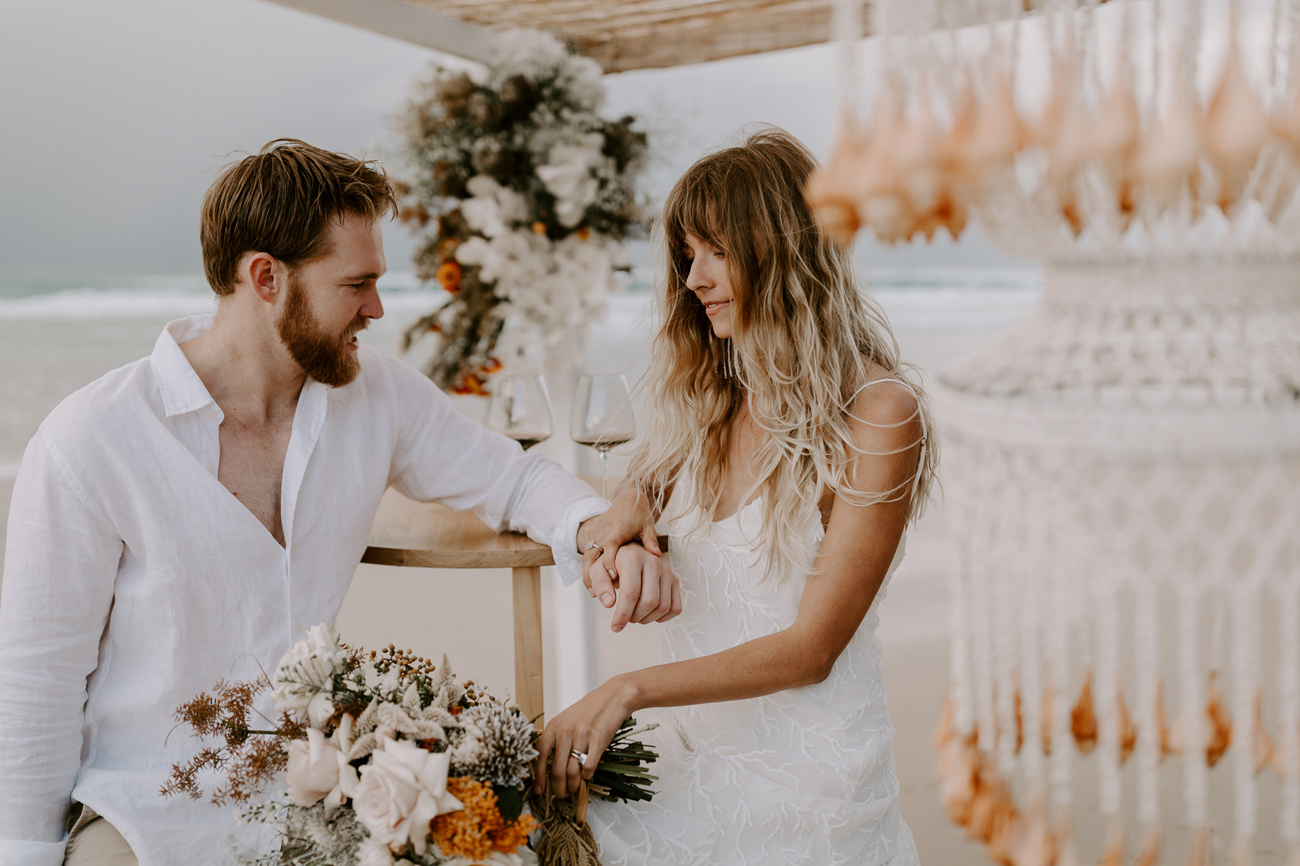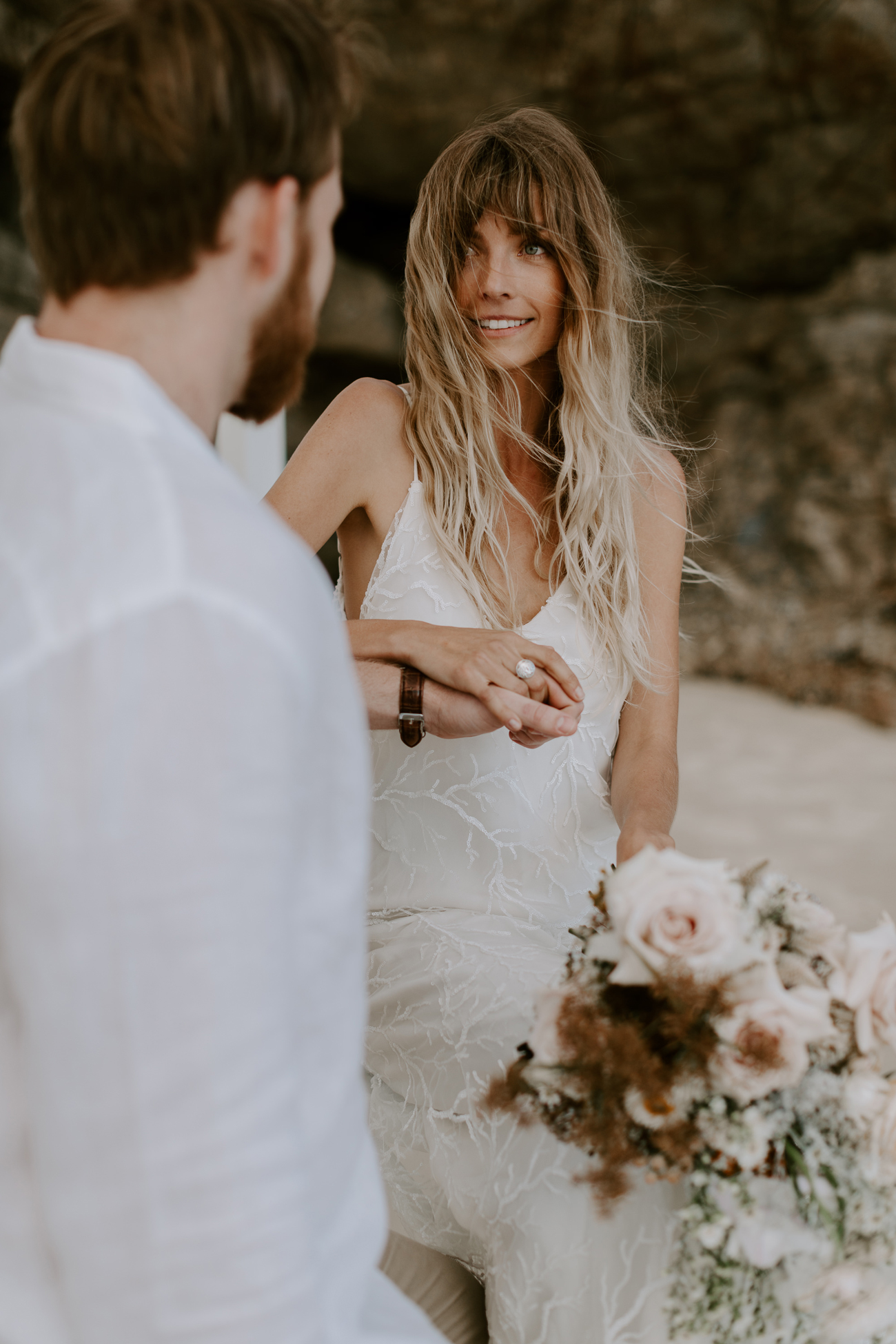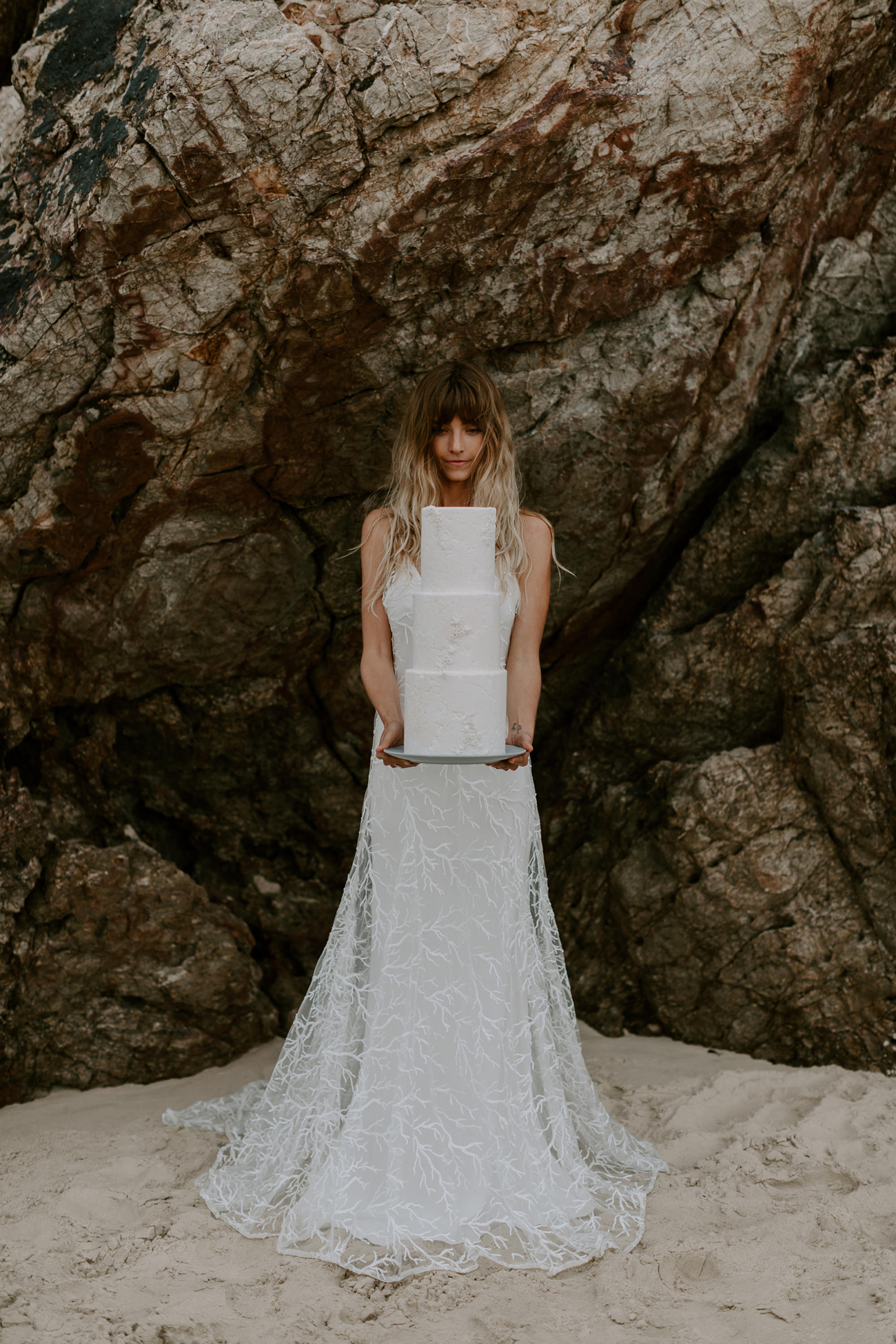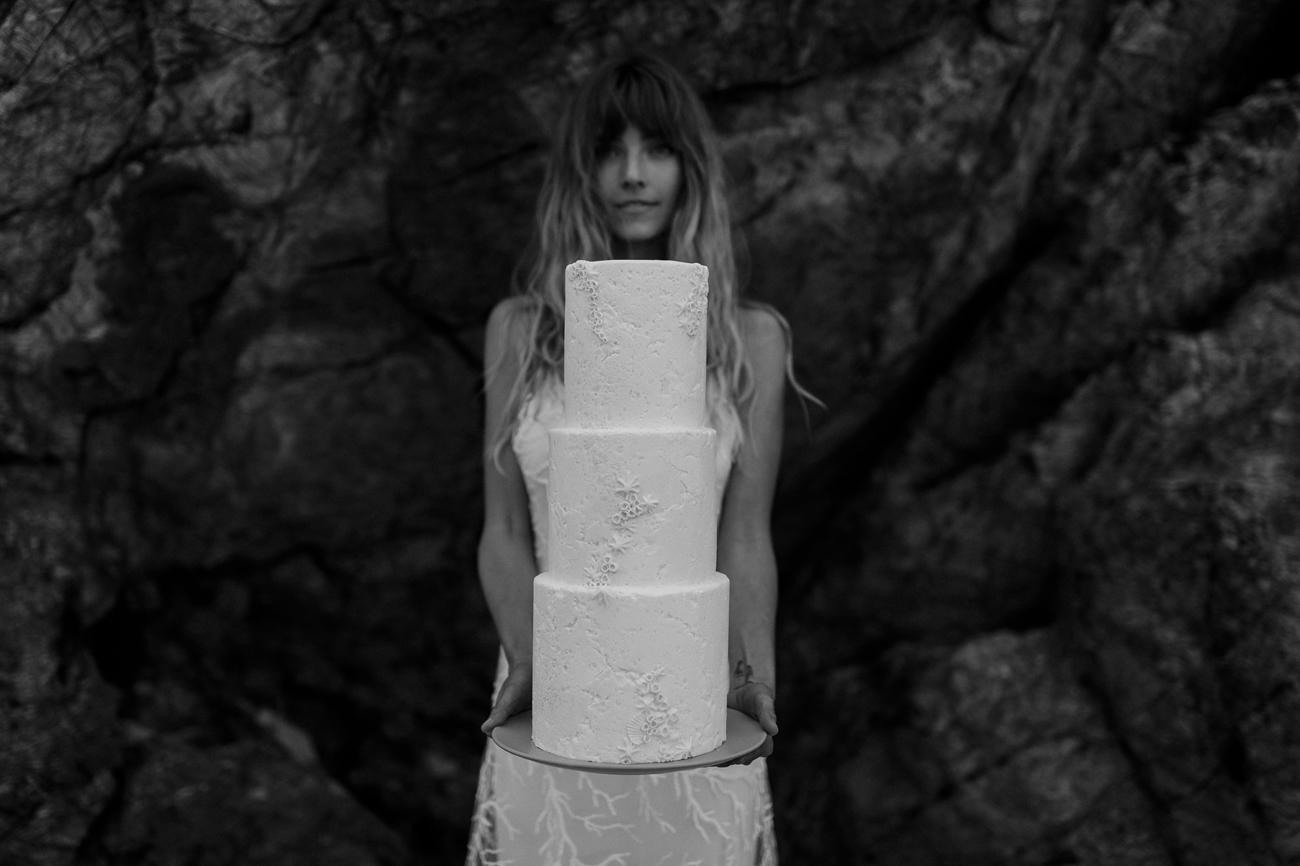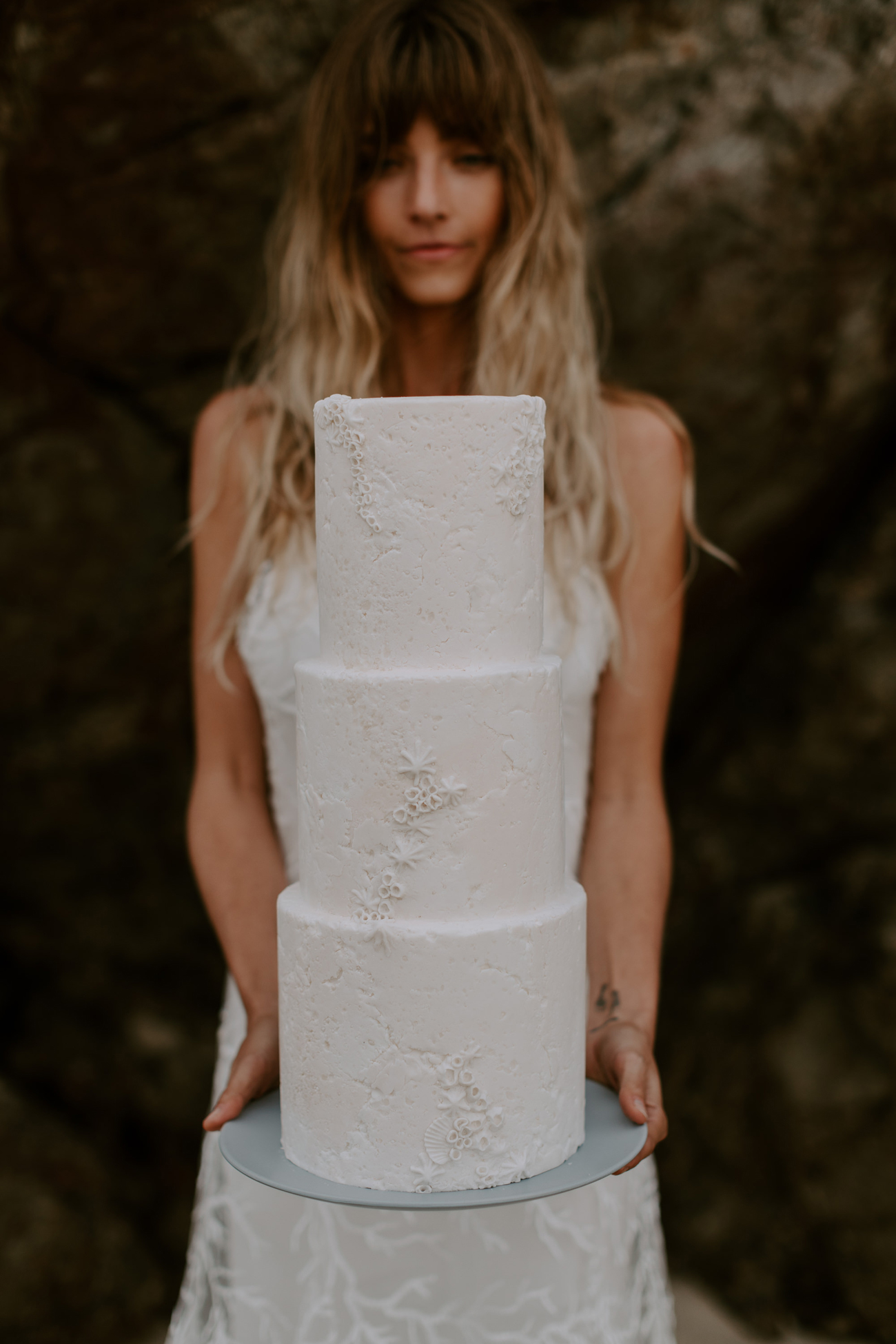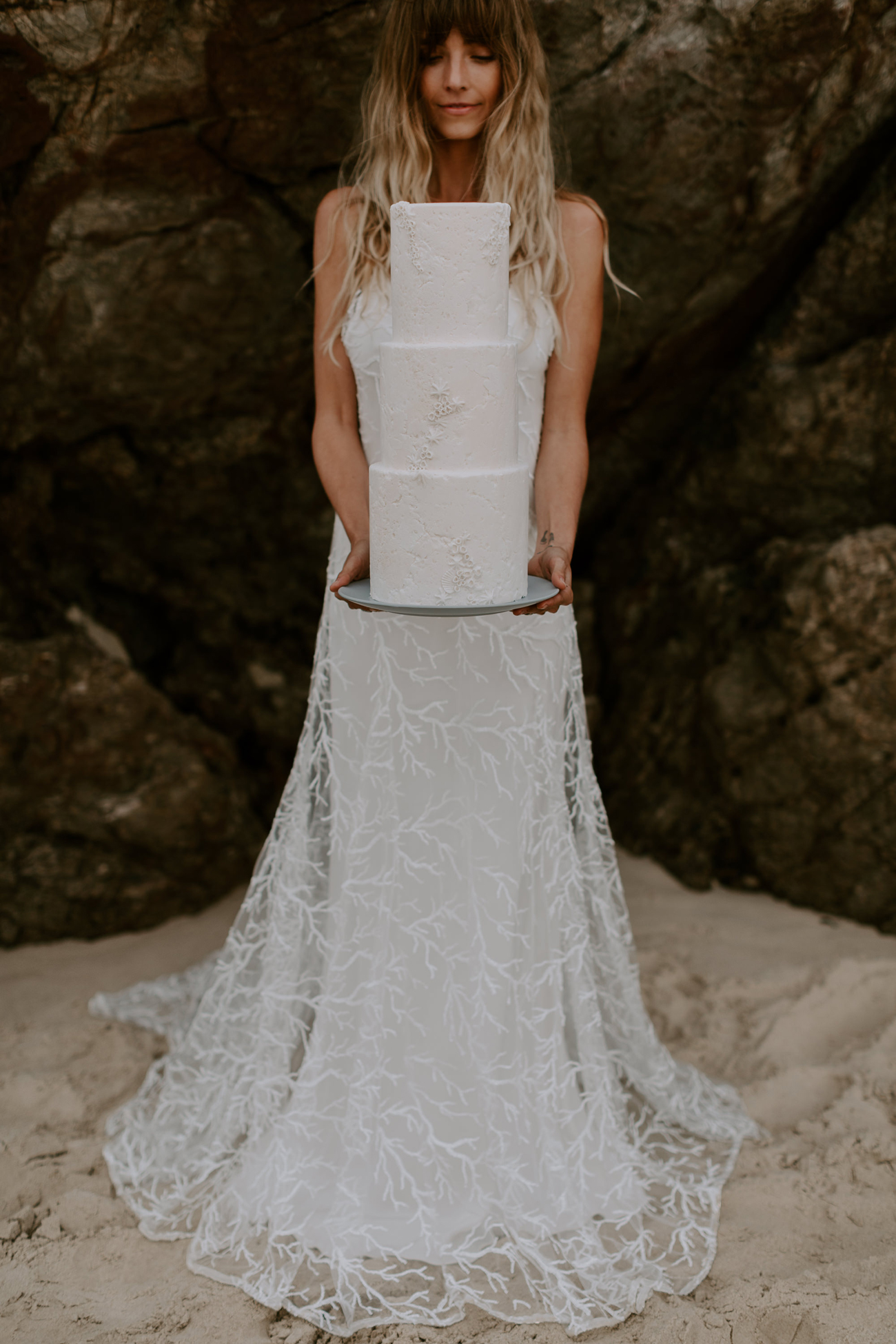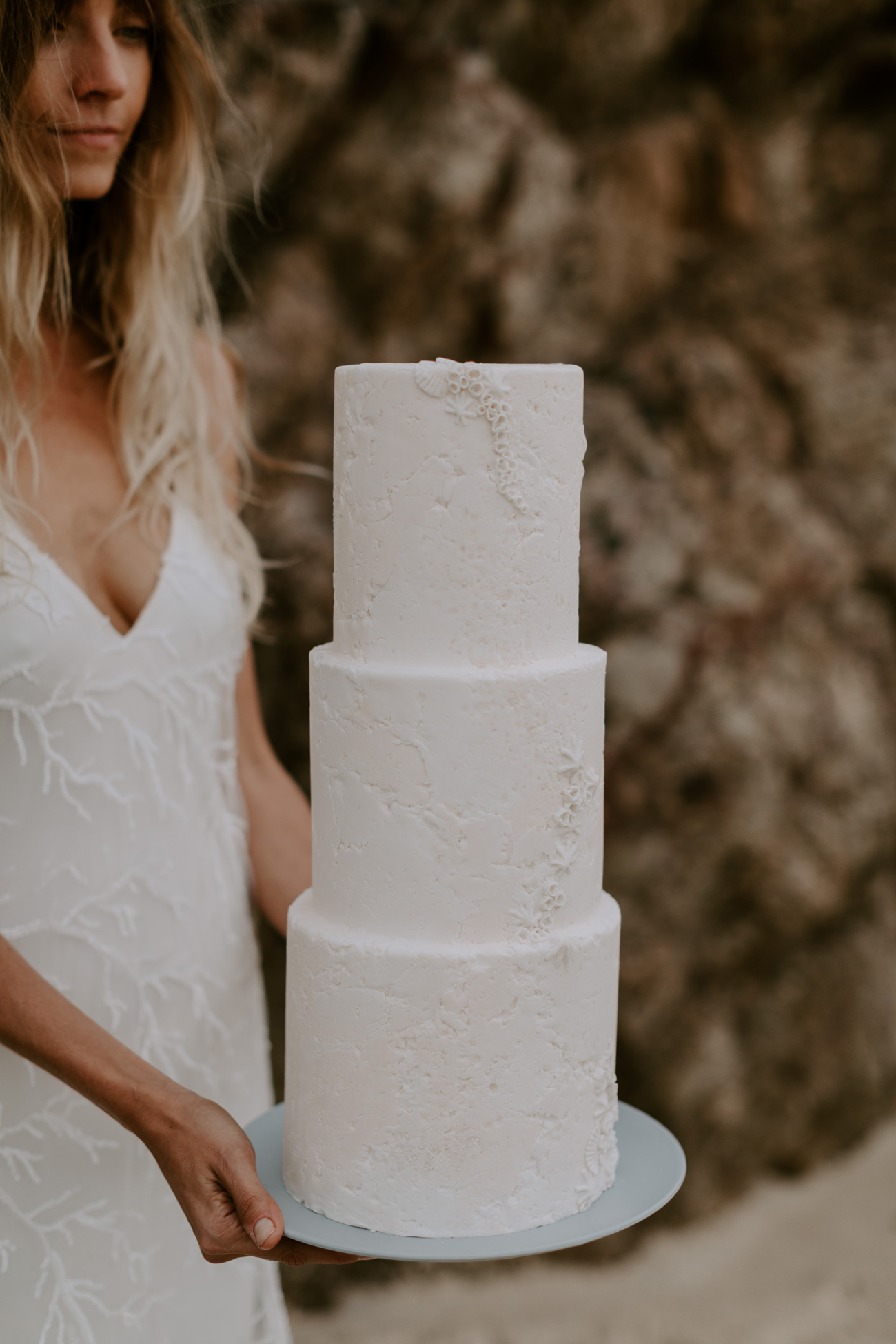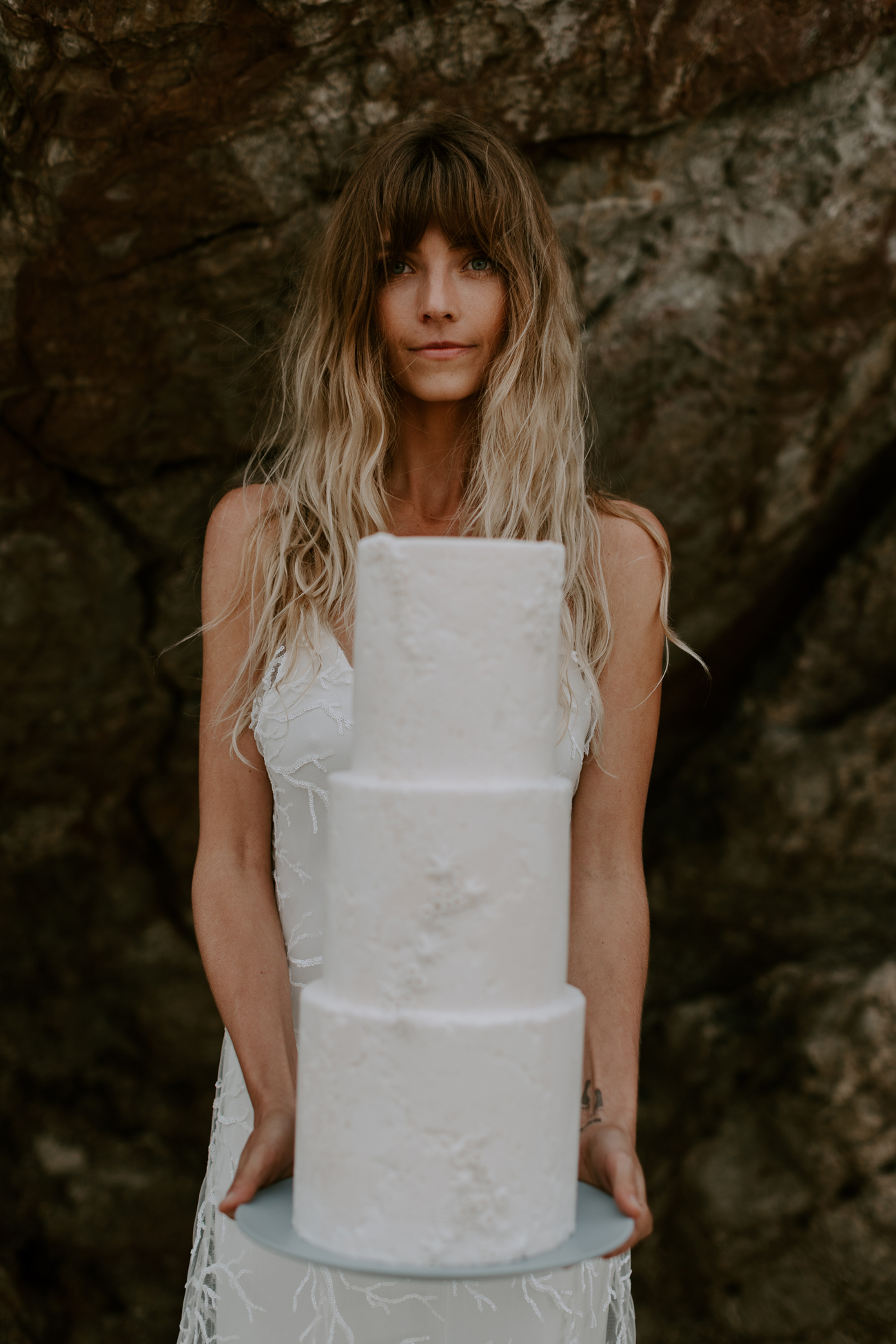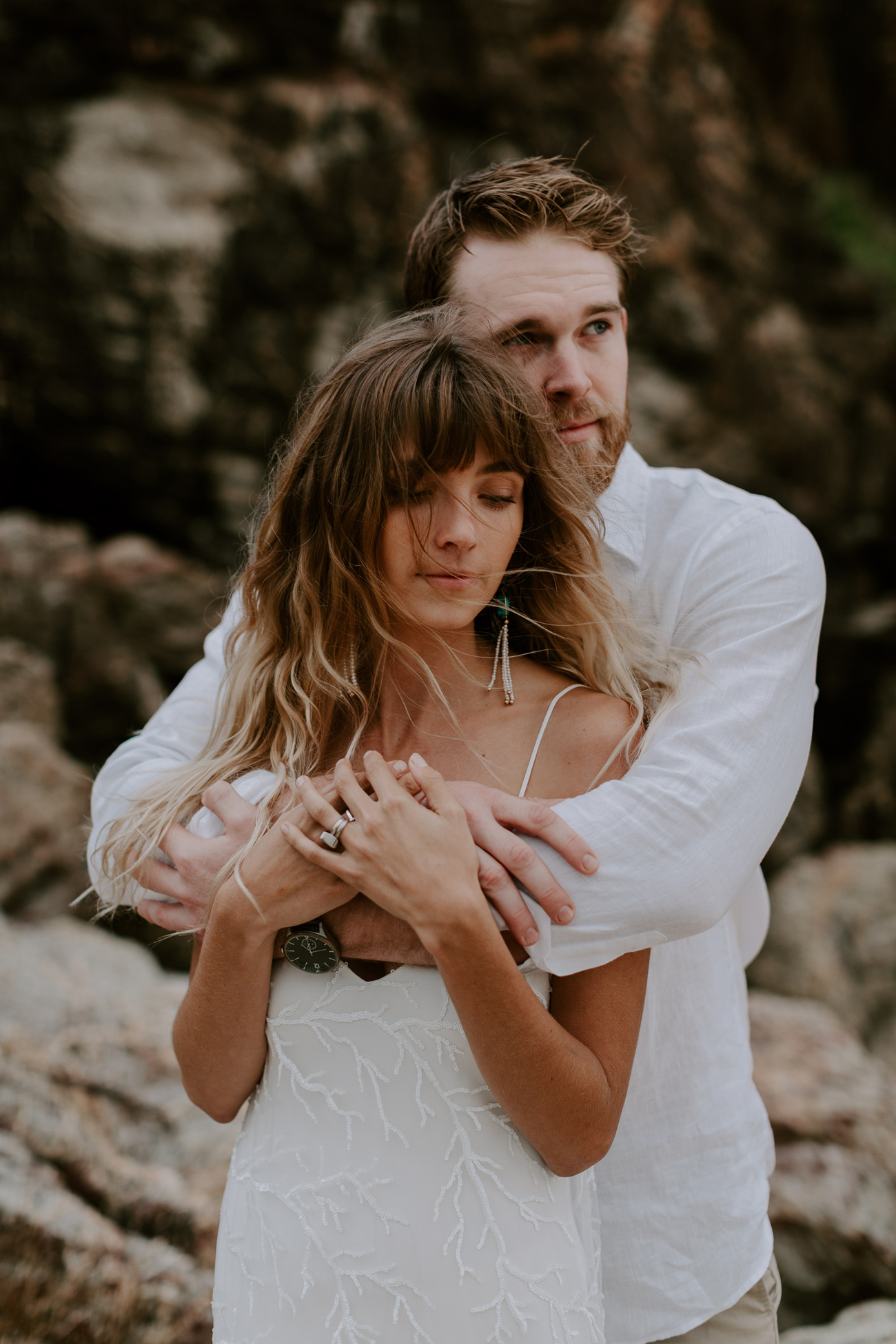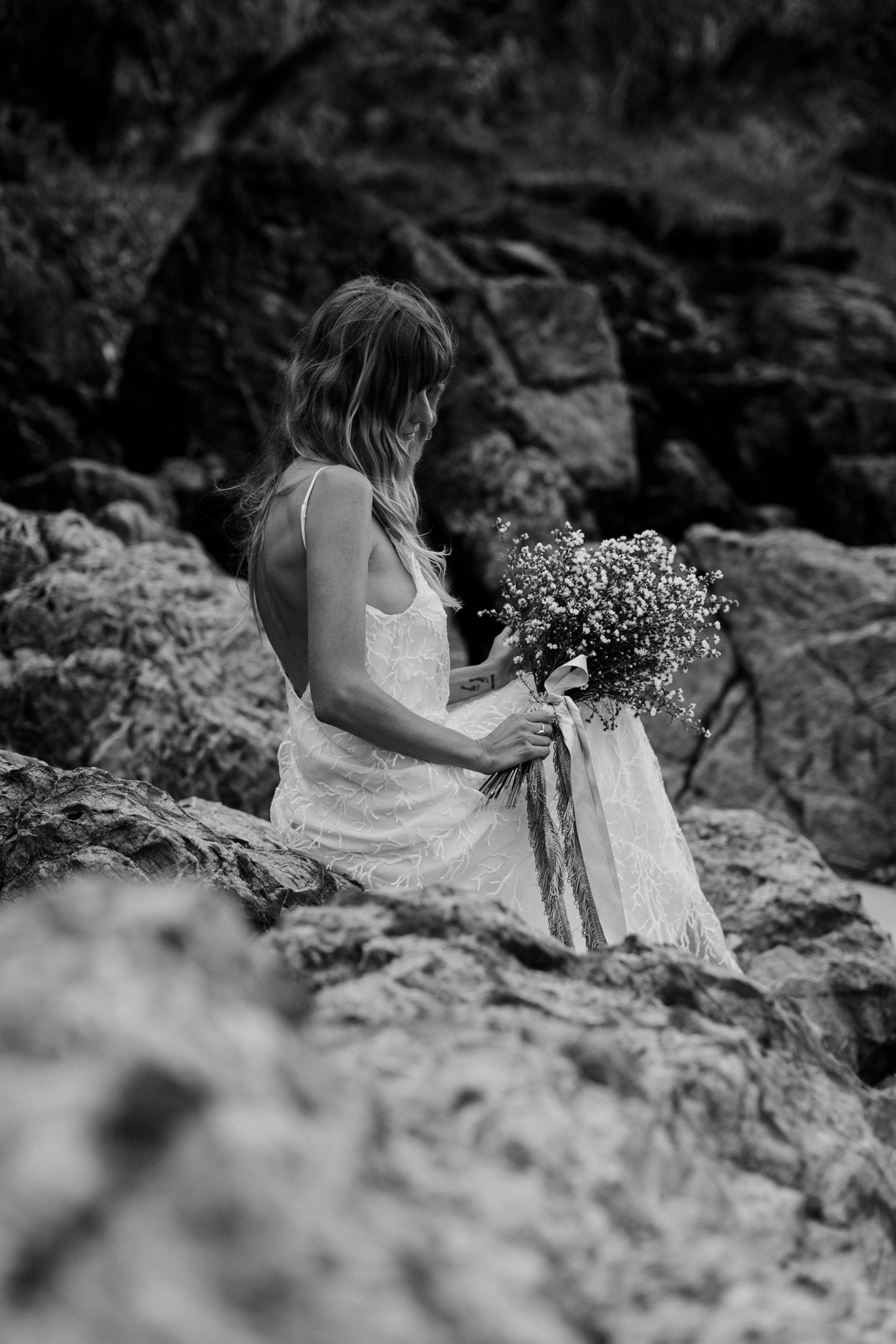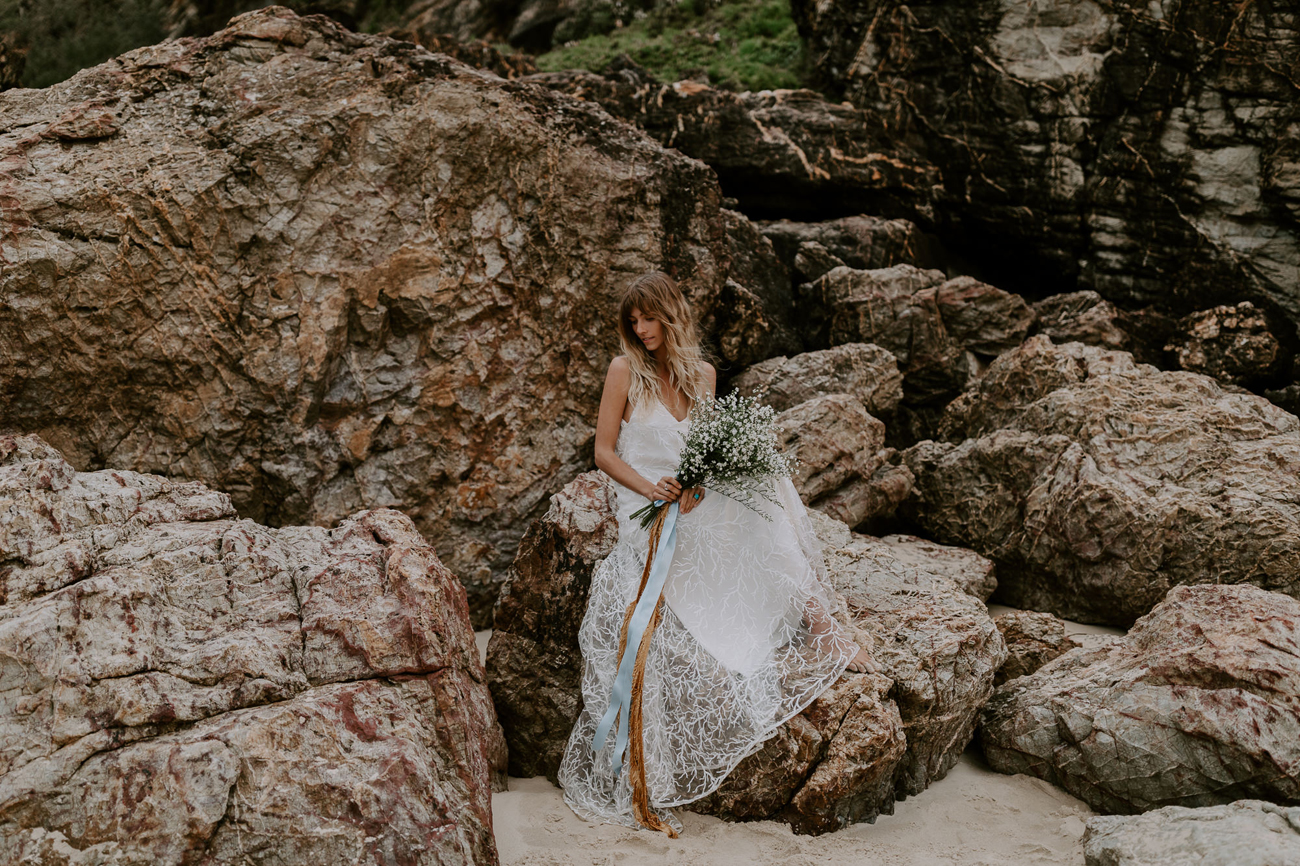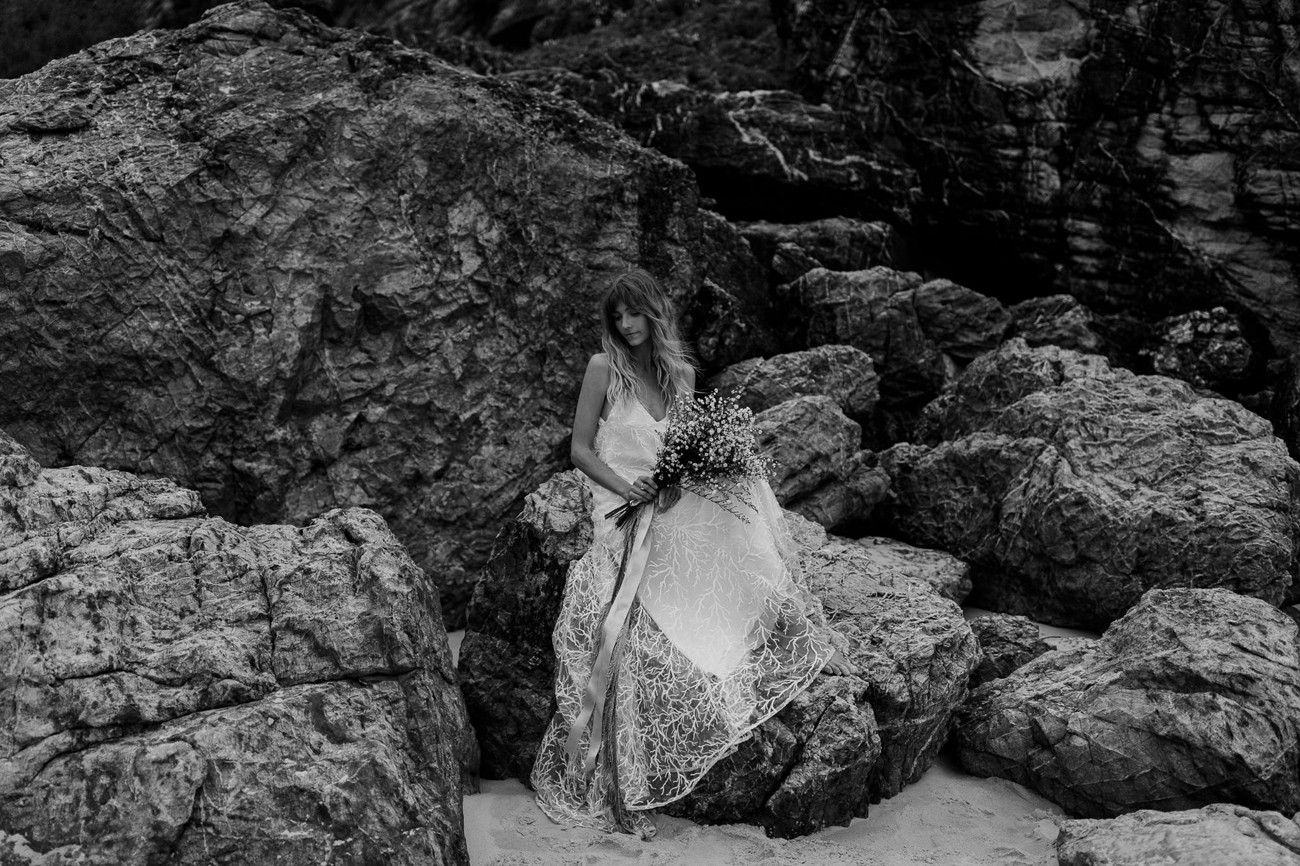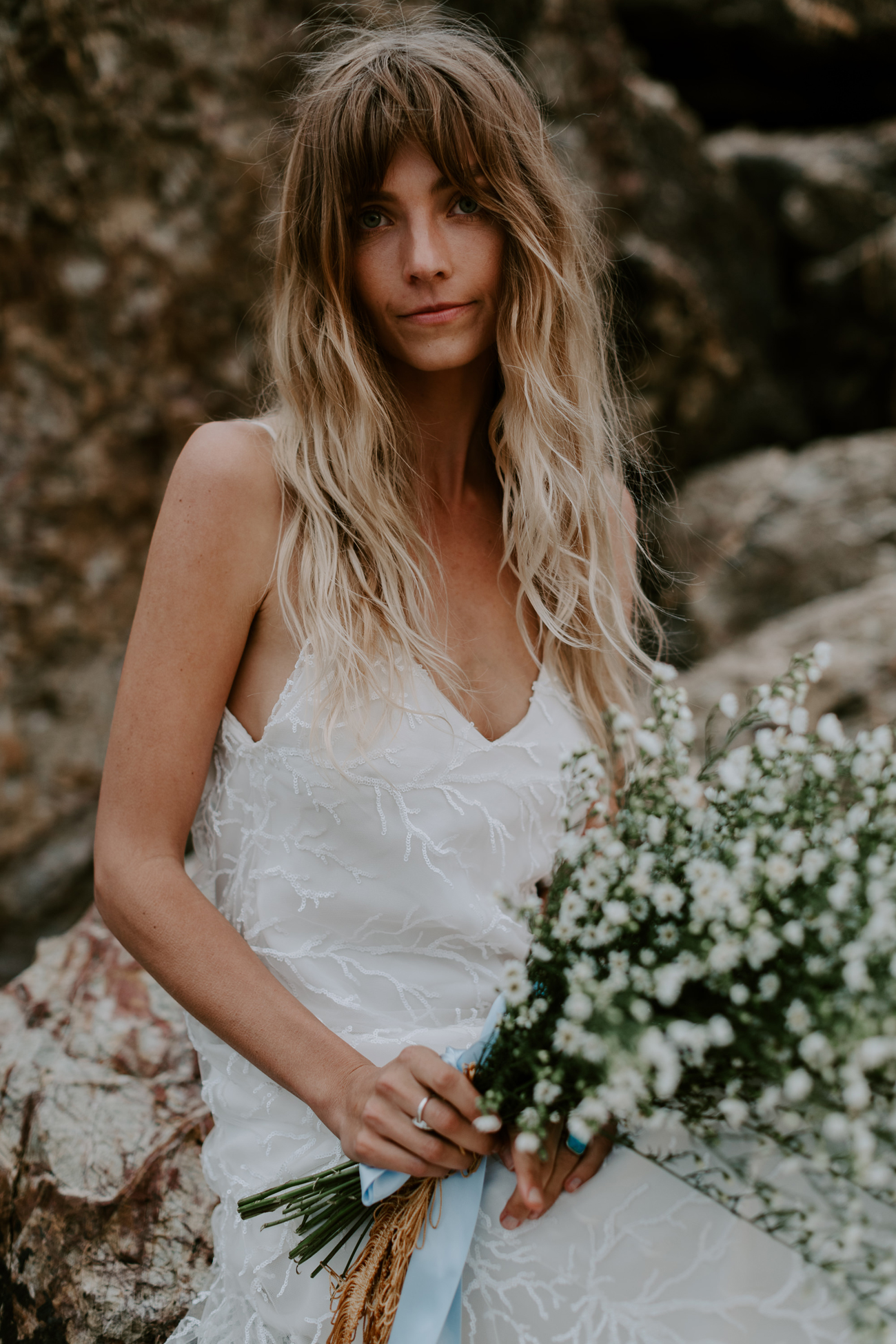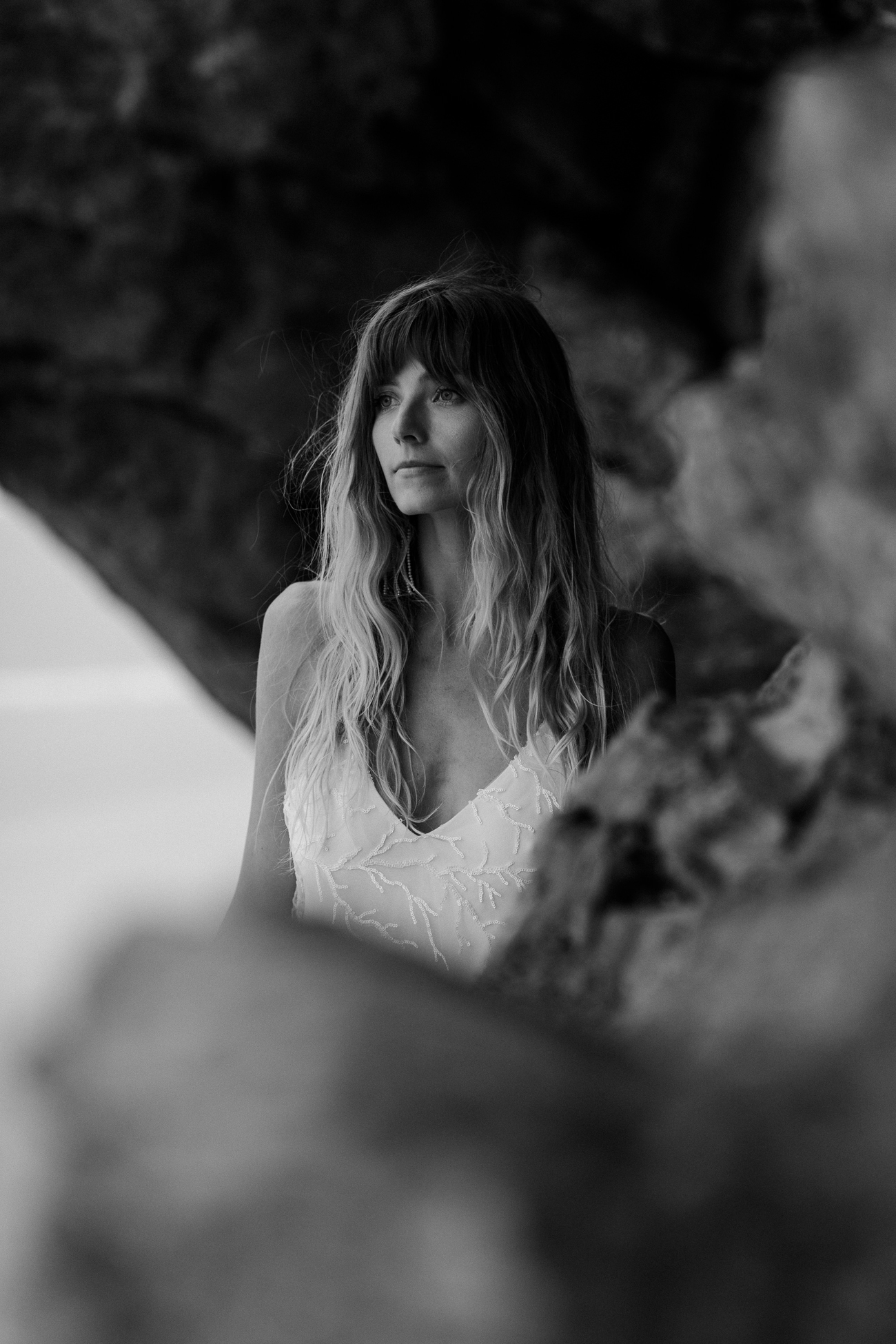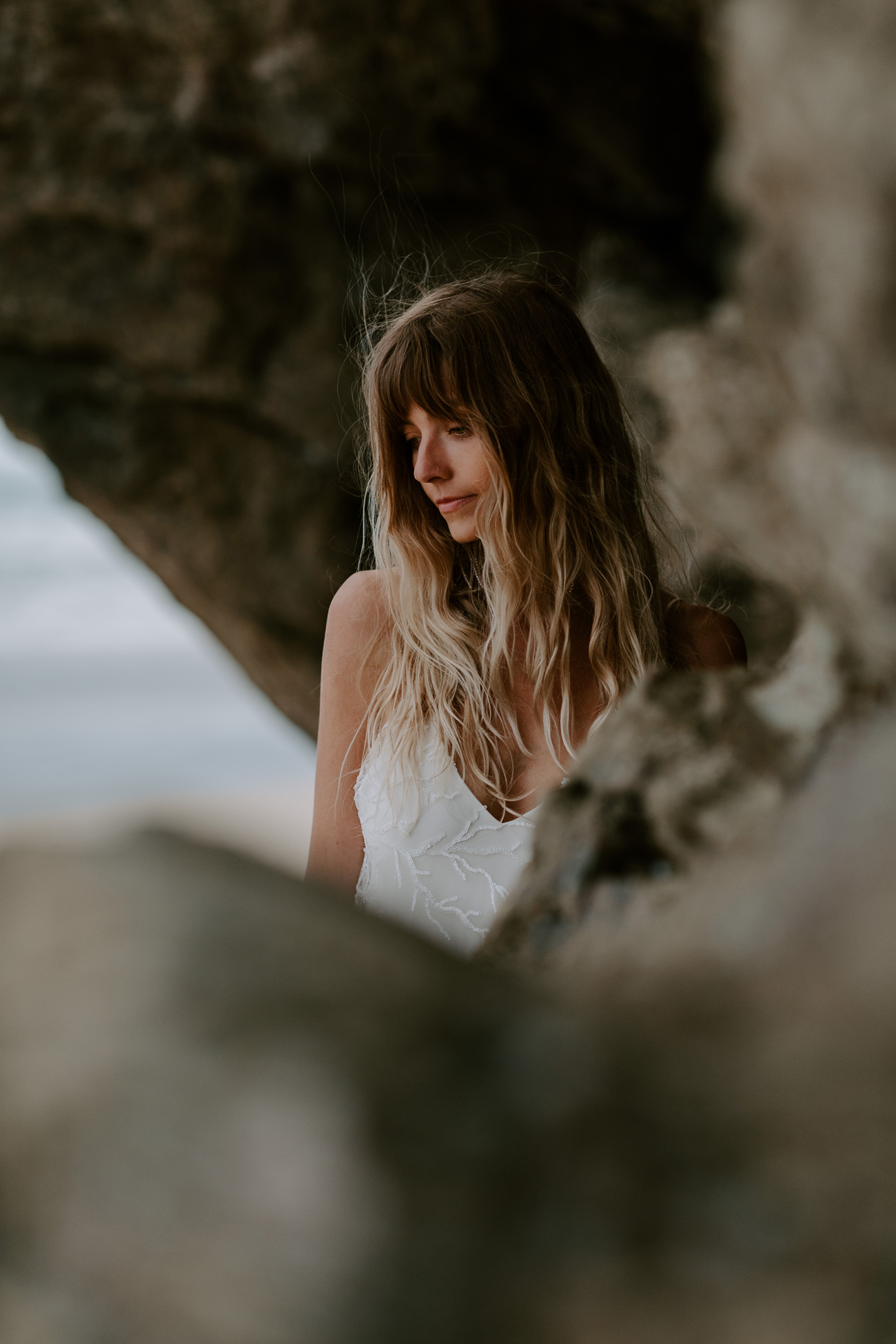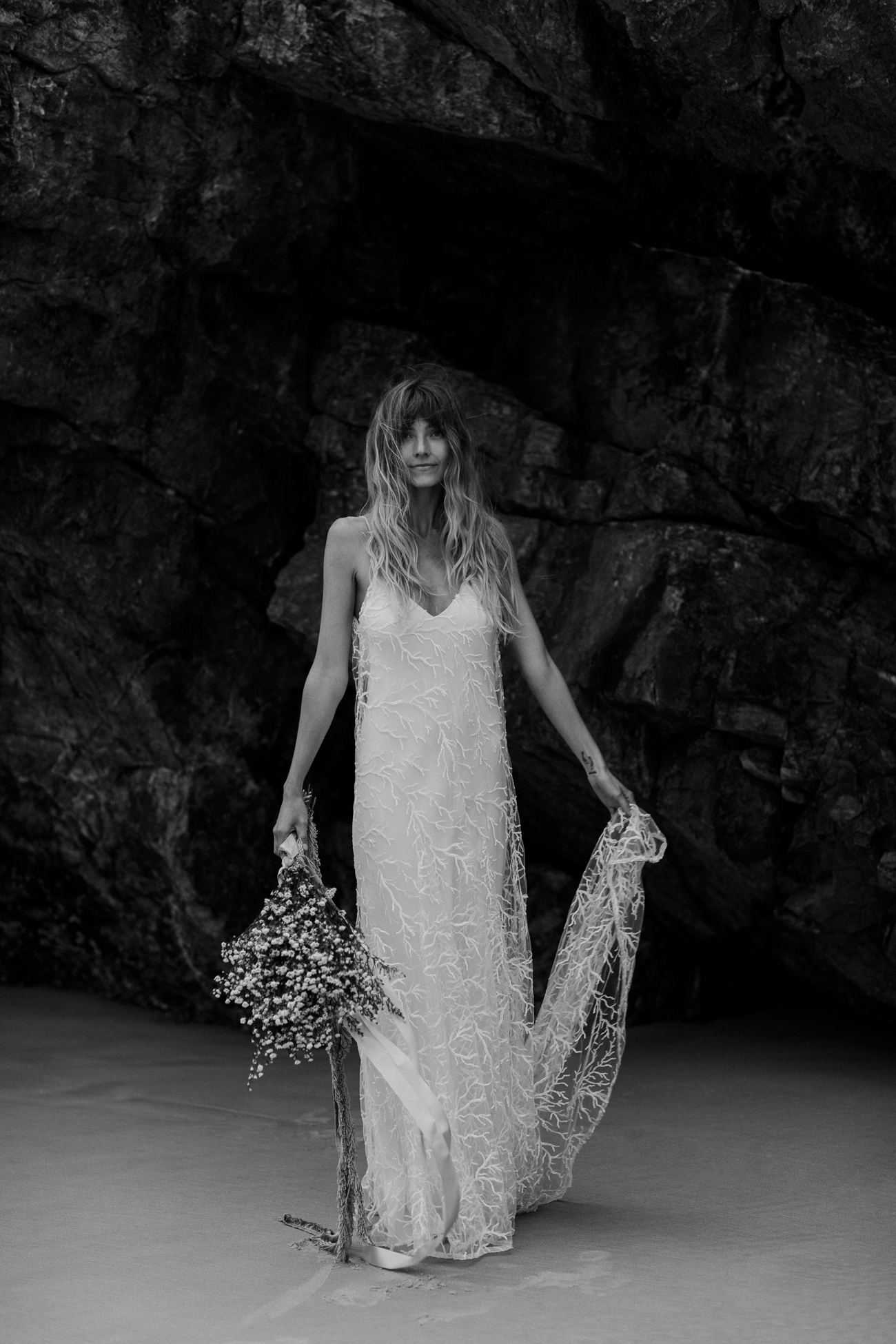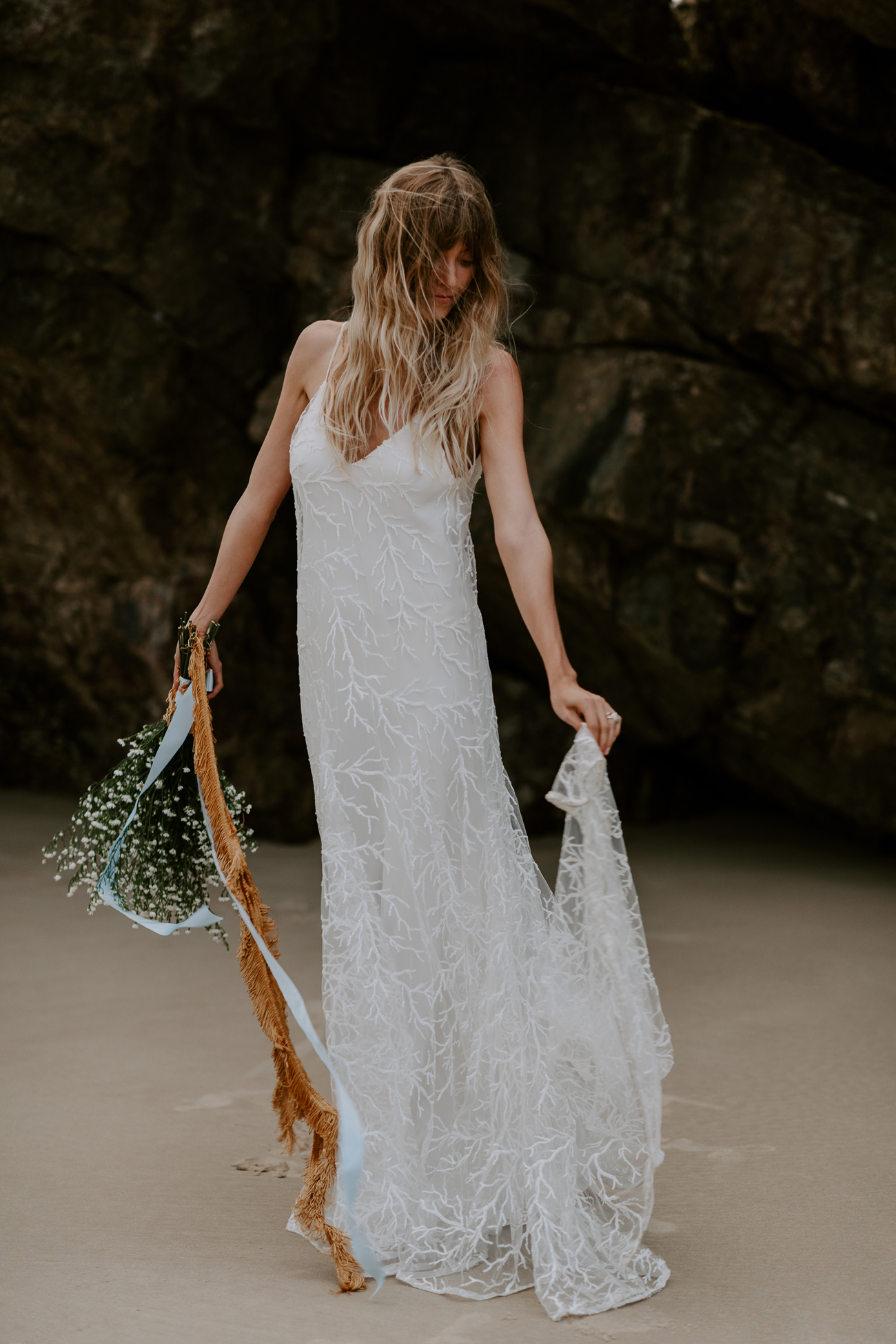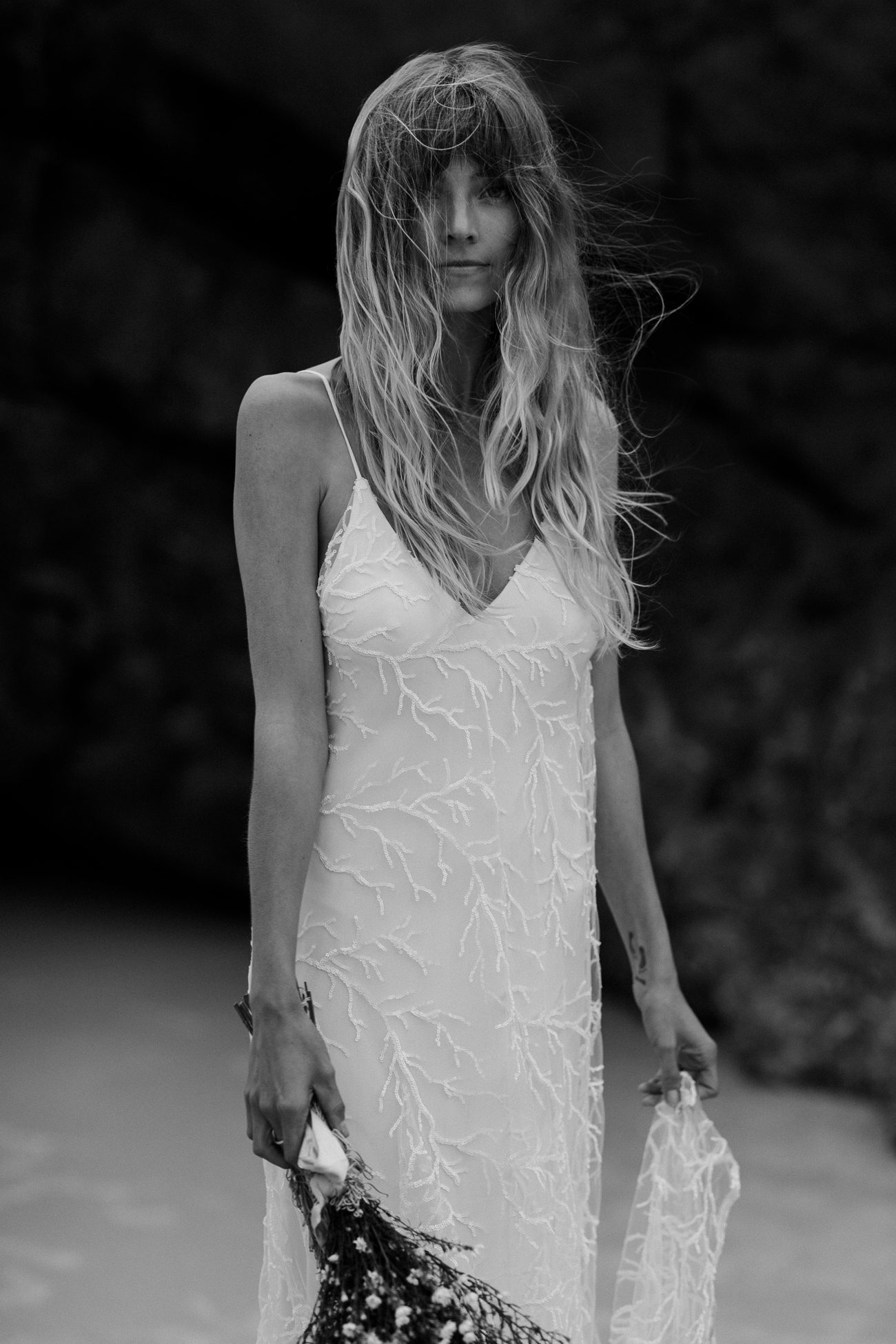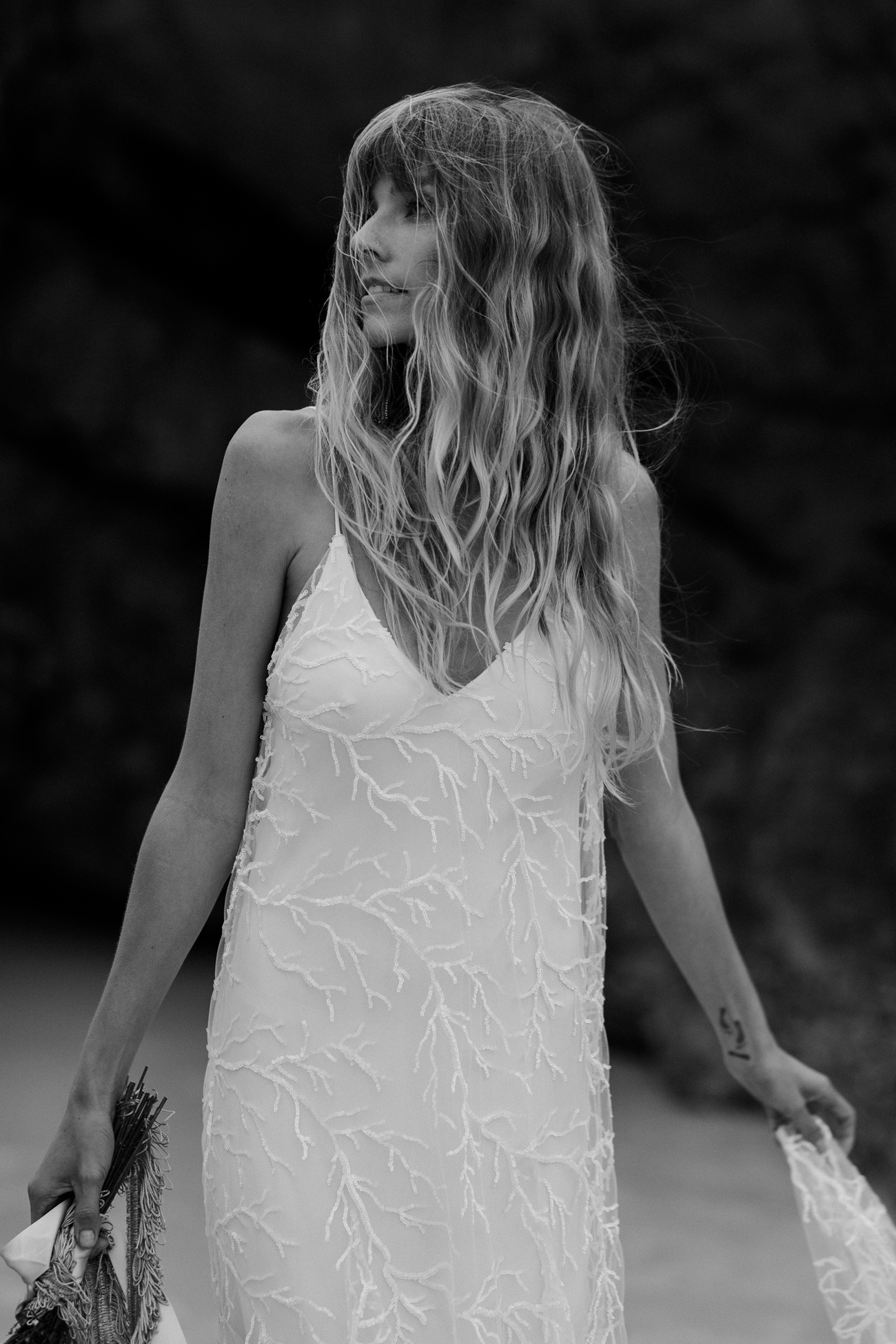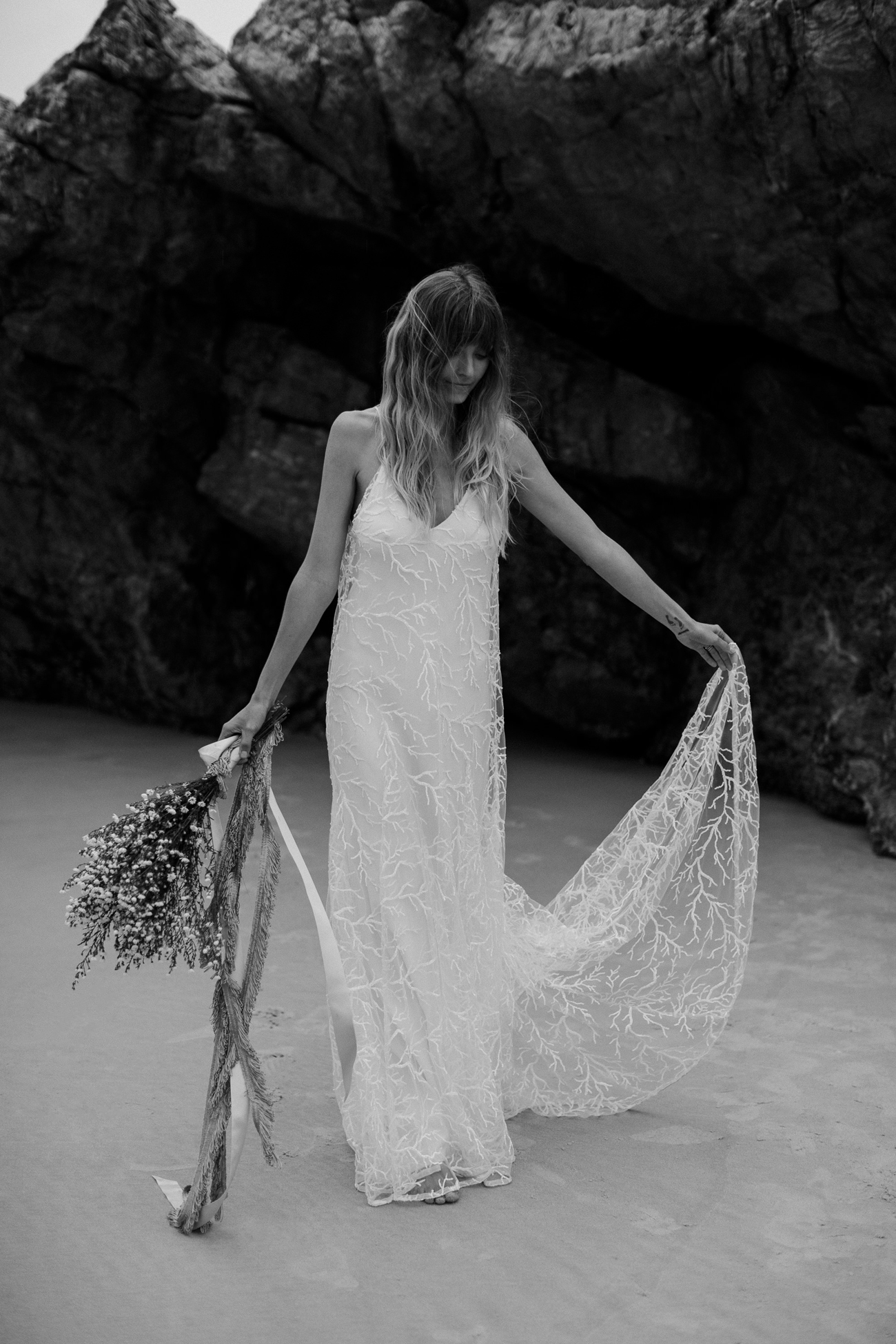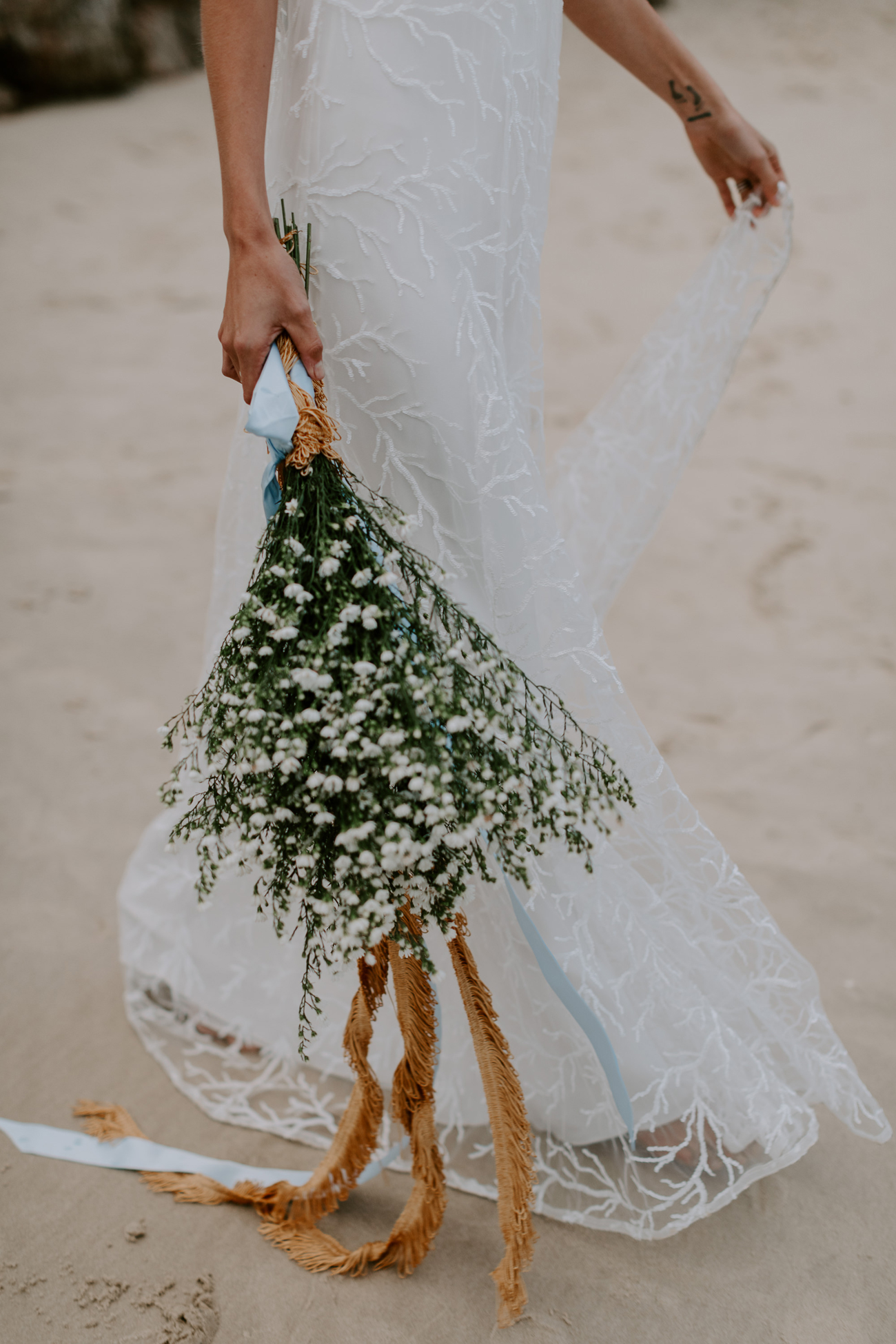 Creative Direction: GC Hitched + The Events Lounge
Photography: Janneke Storm
Film: Roost Film Co
Florals: Wilderness Flowers
Structure: Sperry Tents Australia
Décor: Hampton Event Hire
Textiles: The Events Lounge
Tableware: Table for Louis
Cake: Rebellyous Cake Co
HMU: Avia Beauty
Wedding Gowns: Grace Loves Lace
Foliage + Coral: The Borrowed Nursery
Location: Miami Beach, Gold Coast
If you're a wedding professional who services the Gold Coast who might be interested in joining our GC Hitched alliance (and participating in our next industry collaboration), get in touch today.