INSPIRATION
April 10, 2019
The Hitched List: 5 of our favourite bespoke bridal brands for fine jewellery and engagement rings
---
Anna Sheffield Jewellery
"Beauty is free spirited and whole-hearted."
– Anna Sheffield
---
Anna Sheffield makes jewellery that is uniquely meaningful.
Unexpected materials come together in inspired combinations, rich with symbolism. Borrowing freely from the worlds of art, fashion and design, each piece offers a rare juxtaposition. Ceremonial, but not formal. Feminine, but unconventional. Contemporary, but timeless. Every design as unique as the person it adorns.
From the first sketch to the final embellishment, they abide by the highest standards in Fine Jewellery production. Beyond the exceptional quality of each piece, their consideration and care is expressed in a profound commitment to responsible sourcing and sustainable practice. The result: powerful, distinctive jewellery that is luxurious, non-traditional and highly personal.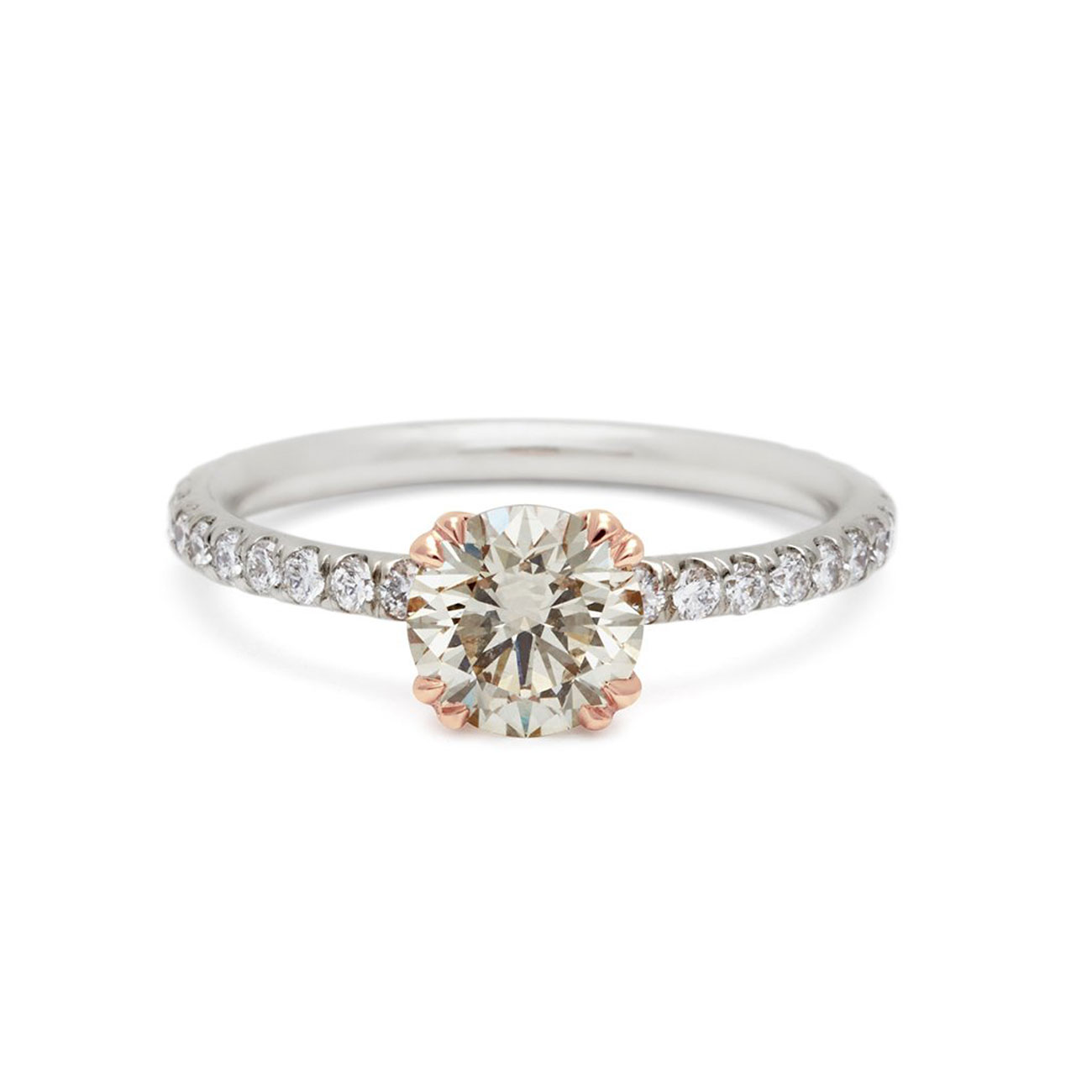 ---
Natalie Marie Jewellery
"Natalie draws her inspiration from her surroundings and within."
(02) 9443 2426
---
Natalie Marie Jewellery was born out of a passion for beautiful objects, a natural appreciation for the handcrafted, and a desire to create. With a background in fashion and fine arts, goldsmith Natalie has created a label which has at its heart an ethos based on connection, sentiment and originality.
Creating each piece by hand in her Sydney studio, Natalie maintains complete creative control through each and every step, from conception of a design to completion of a piece. Each resulting ring, necklace or bracelet is a testament to Natalie's dedication and love for her craft.
At the core of Natalie Marie Jewellery is the desire to create collections which combine personal, precious and fine jewellery with fashion forward statement pieces. Natalie draws her inspiration from her surroundings and within. She understands the unlimited possibilities of precious metals and uses this knowledge, as well as her keen sense of play and ever growing skills base, to create pieces that will be valued throughout the owner's lifetime.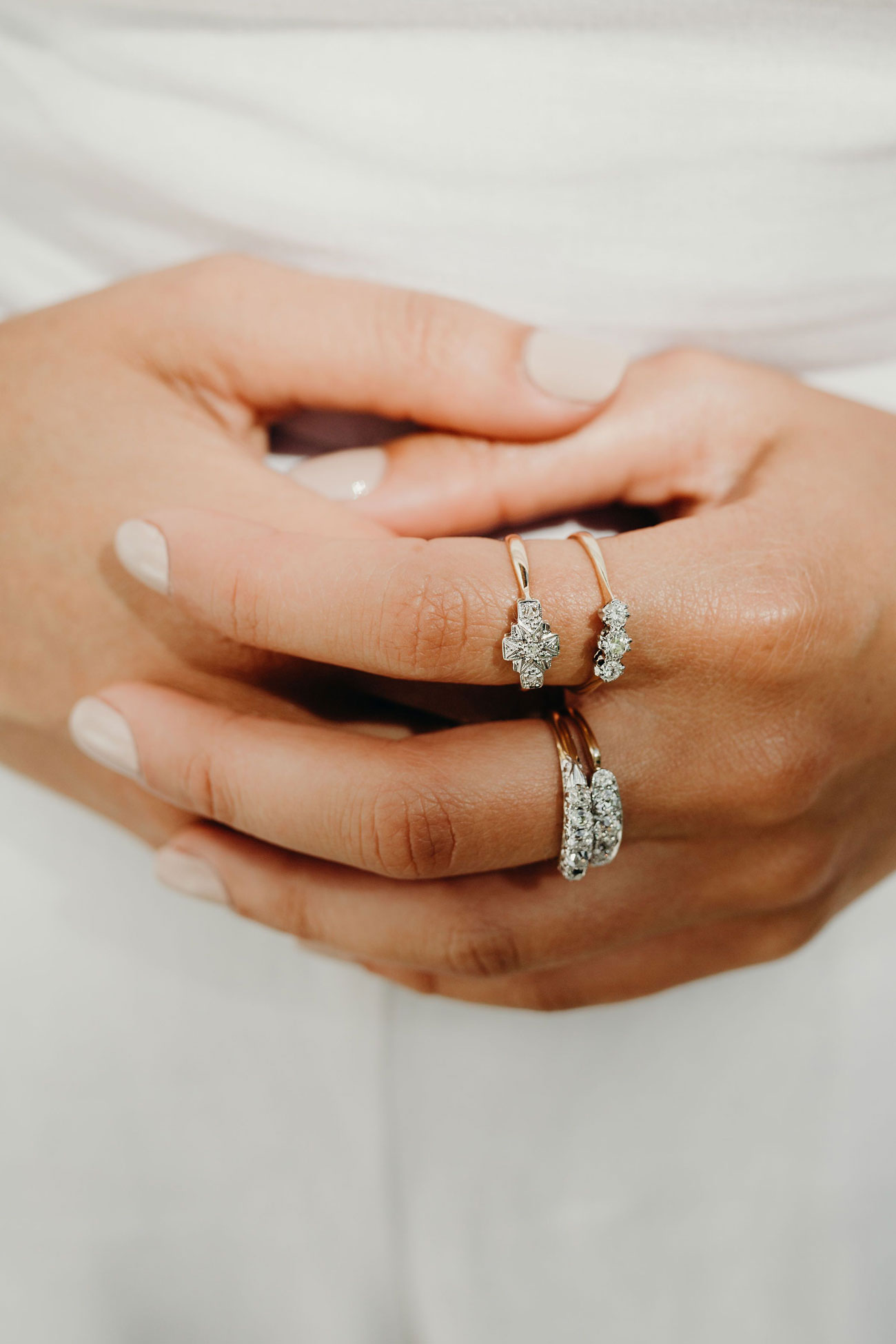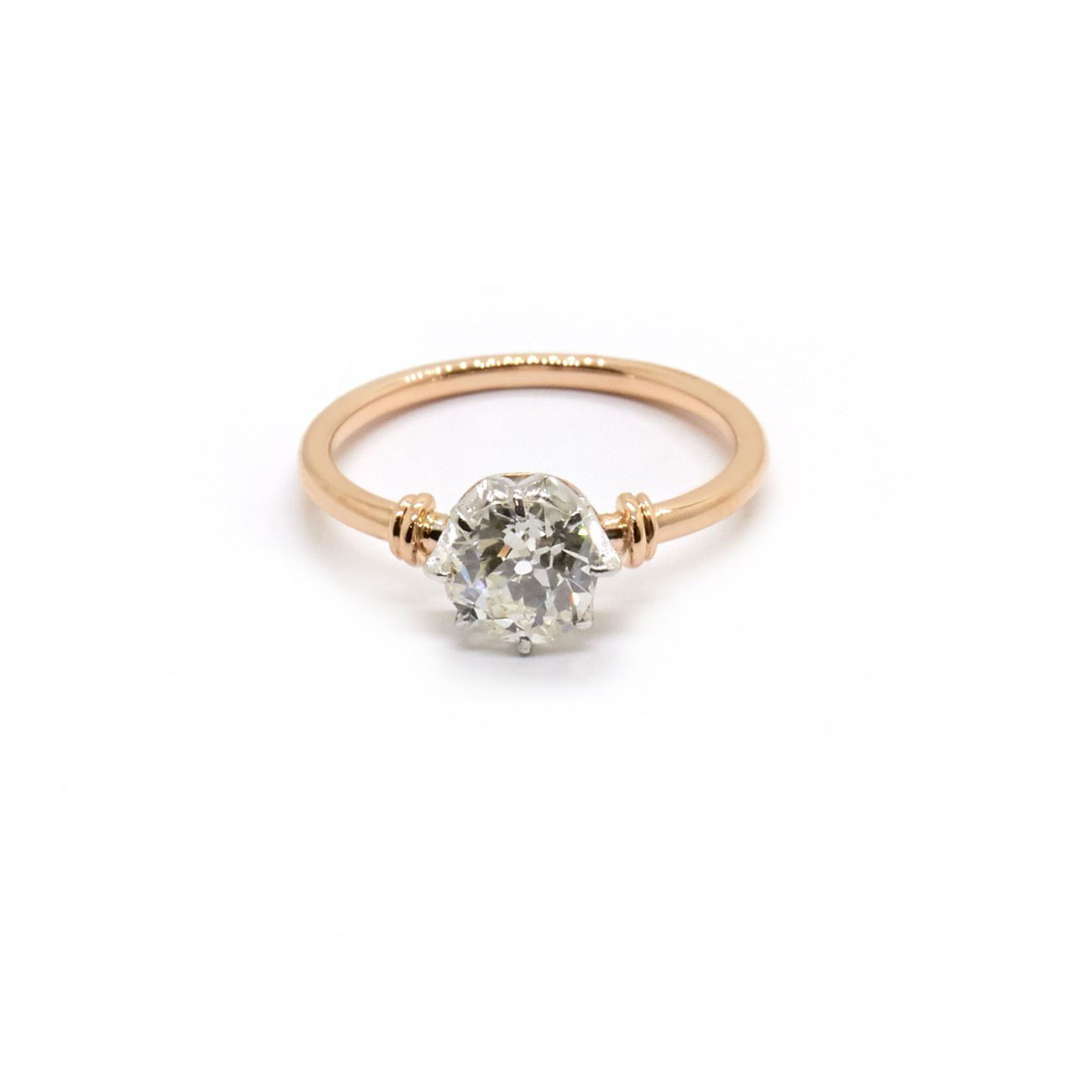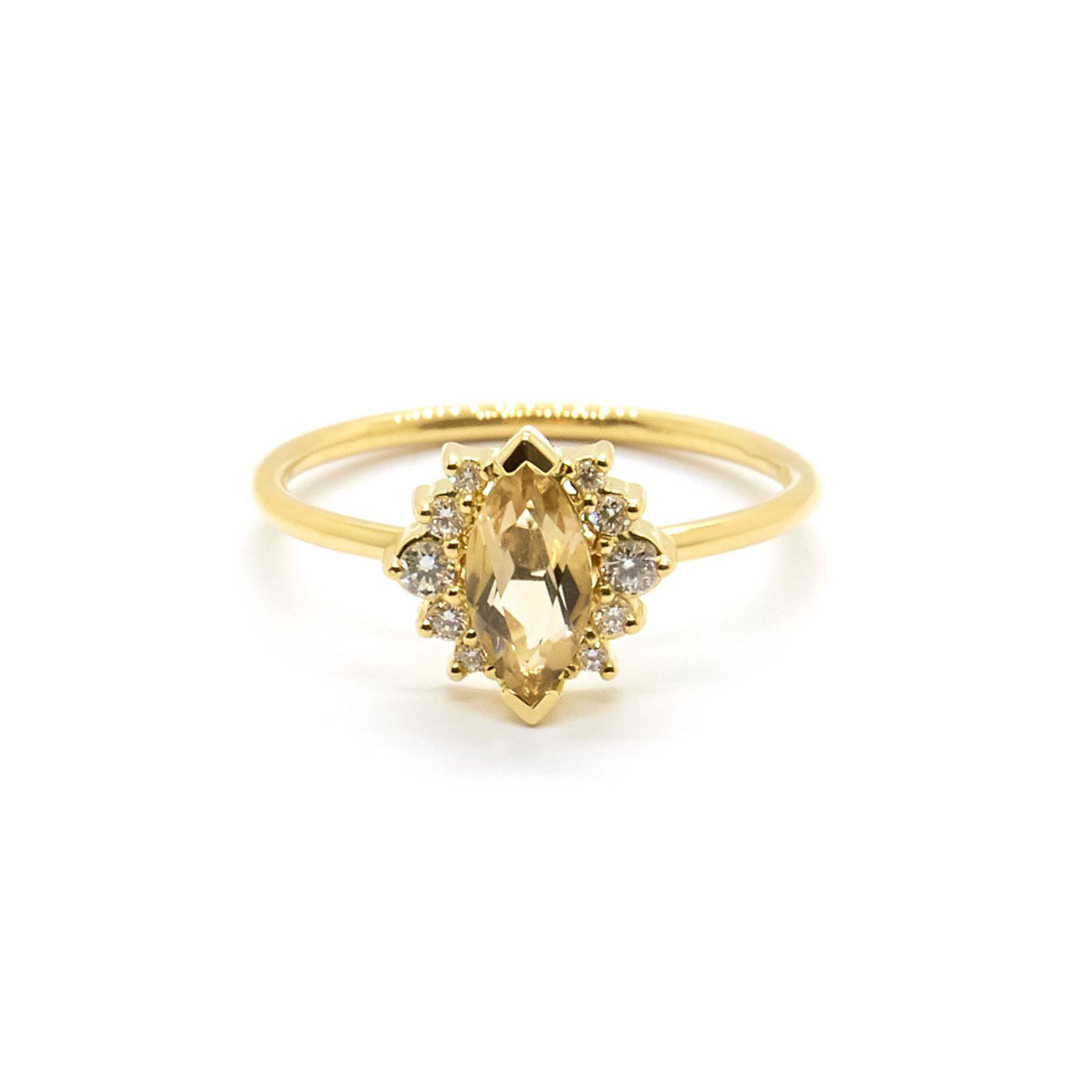 ---
Point No Point Studio
"I leave no stone unturned in our search for these beautiful, one-of-a-kind diamonds."
– Designer, Julie Stark
---
Point No Point Studio was created in 2011. The designer, Julie Stark, finds inspiration in the creations of the natural world while incorporating hints of classic jewellery designs, combining them with modern interpretations. Her jewellery is an alternative to the traditional approach of wedding jewellery.
It is her particular joy to spot characteristics and individual peculiarities of diamonds that are often overlooked by other designers, and to mount them in settings that highlight their unique qualities.
Their rough, uncut and rose cut diamonds are each unique. Each one is unaltered or treated and maintain the natural colours and unique characteristics of the diamond given to it by mother nature. Each of their rose cut diamonds is cut by hand to display the unique characteristics of the diamond. Cutting a diamond by hand produces shapes and faceting that is unique to each stone. Their designs are made in a small limited batch and not mass produced. Because their jewellery is not mass produced, and they use unique stones, you can be assured that your item is one of a kind.
Julie is constantly striving to create fresh and unique designs while maintaining quality. Each piece of jewellery is meticulously hand-crafted with the highest quality conflict-free diamonds as well as eco-friendly recycled metals.
---
Sarah & Sebastian
"Our clients look to us for effortless and balanced designs, innovative constructions and finishes in jewellery."
– Robert Sebastian Grynkofki
---
Sarah & Sebastian was founded on the principles of understated luxury and avant-garde innovation, encouraging refined self-expression.
Born in Australia, the brand's archetypal silhouettes are informed by nature and reveal an organic interpretation of visual art. Unique details and balanced design are anchored in multi-disciplinary processes to intrigue discerning women and men alike.
Designed and handcrafted in their Sydney studio, each Sarah & Sebastian piece is created in the highest-quality materials adorned with ethically-sourced precious stones. The refined details of their designs strike a personal note with their clientele, each of whom use their pieces as a sentimental form of self-expression.
---
Luna Skye
"I truly feel we as women, are one of a kind, and something as personal as jewelry should reflect that."
– Designer, Samantha Conn
---
Luna Skye is an LA-based, fine jewellery line by Samantha Conn. Crystals and gemstones, along with her love for the ocean have always been close to her heart, and have been much of the inspiration behind her line. She really wanted to harness the feeling of the raw beauty of the earth into her pieces, making each one feel and take on their own energy.
The name Luna Skye emerged from an early romance with the moon.  Believing that our ties to the moon are strong – its positive energy has helped her through difficult times, flushing out negative energy and influencing both emotions and spiritual growth. Along with the moon, she fully believes in the healing powers of gemstones and crystal, incorporating them into her pieces.