INSPIRATION
February 1, 2020
Inside Vanessa + Sean's "Modern Boheme" Gold Coast wedding with Emma Scott, owner of For Love & Living
---
~ REAL WEDDING ~
Vanessa + Sean
Palm Beach, Gold Coast
01.10.19
---
This week on the blog, we share the real wedding of Vanessa Prosser and Sean Hammond; a local Gold Coast couple who tied the knot recently on the beautiful white sands of Palm Beach. We had the pleasure of sitting down with their planner + stylist, Emma Scott (owner of "For Love and Living") to talk all things Ness + Sean's wedding; the theme, her inspiration and favourite details from the day…
Can you tell us about the theme and description of Vanessa + Sean's wedding?
"Modern Boheme" was the style of Vanessa + Sean's wedding, from ceremony to reception considered detailing were used throughout to curate this look. With a laid back yet stylish ceremony, a modern day alter was designed with textural elements of dried foliage and blooms creating a half circle on the sand where the couple exchanged vows barefoot in front of their friends + family. Paired with laid back bamboo + white fabric bamboo director stools for guests to be seated.
Aligning with the style of the day, Sean rocked a neutral linen suit and Vanessa angelic-like in a beautiful white silk dress handmade by her friend, with a modest V neckline + scalloped sleeve detailing. Alongside, her bridesmaid in a stunning olive green dress, paired with modern "boheme" bridal bouquets. Vanessa's bouquet was thoughtfully designed with a fan like appearance utilising the shape of a dried lotus leaf adorned with a white orchid spilling from the centre with the cutest fluffy textured bunny tails.
Following through to reception, detailing was carried through to ensure a cohesiveness, we re-purposed the atler pieces at the entrance of the reception venue. Which effortlessly tied into the stunning 4M hanging installation designed above the dancefloor. The colours selected thoughtfully chosen to elevate and complement the interiors of the venue. The added pops of sprayed gold lotus leafs + brassy vintage candle holders added a luxe element.
Aside from the aesthetics of the day the experience that Ness + Sean wanted their guests to have was that of one big party and to just enjoy themselves surrounded by great food and even better company.
A cocktail style reception was chosen, a more laid back decision with a selection of canapes being offered and dessert station. The Collective really out did themselves, guests were delightfully greeted with a delectable lineup of food choices. Our personal faves the mouth watering bug rolls and mushroom arancini balls with drinks flowing setting the tone for a great night. Did we mention the oyster bar on arrival?
Vanessa + Sean are such a warm loving couple, they both exude kindness and are so loved by their local community. It was actually a very easy process creating their dream day, it was important for them to bring together their special people to celebrate the love they have for one another and their community.
What led you (and the couple) to decide on ceremony space and reception venue?
Vanessa and Sean already had these two elements locked in before we initially met with them; both locations a stone throw away from their home, their adoration for the beach, good food and a great time made both locations an easy choice.
What was the inspiration behind the wedding theme? And if no theme, the vibe?
Ness + Sean are no fuss kind of couple, with great taste (they actually own a local airbnb called @thewhite.sands which is so beautifully styled by them). So it made perfect sense to incorporate that already stylish element they reflect with their laid back nature into the theme/vibe of the day.
What was your favourite detail from the day?
Our favourite detail would have to be that Vanessa + Sean had involved their friends throughout many elements of their wedding day.
The bridal gown was handmade by a close friend of Vanessa's, alongside the photographer, DJ, MC and the makeup artist all were friends of theirs. Not to mention Vanessa's father who walked her down the aisle then transitioned into the celebrant (I mean it could not have been more heartfelt).
Favourite moment/memory from the day?
It was the moment when Vanessa and her father had arrived to the ceremony, amongst the sea of people that had made way for the arrival of the bride. All I could spot was Sean's expression standing at the alter awaiting his soon to be bride. A seven year journey, the exact date Sean asked Vanessa to be his girlfriend (I was trying not to cry).
Any funny stories from the day?
Bambi, Vanessa + Sean's daughter was standing by her mother's side telling the other kids upfront  to "sushh" whilst they were saying their vows. It was super cute and very funny too.
Advice for other couples planning a wedding?
Consider firstly the experience you want yourself and guests to feel at your wedding. After all your wedding day is meant to be one of your most memorable experiences. Prioritize the elements of your day which mean the most to you, try not to be influenced by what friends + family say and stay away from spending hours getting lost in the depths of Pinterest.
Plan your wedding based around your own personality and style, and remember to not sweat the small stuff.
Anything you are really glad you did? Or wish you didn't do?
I am really glad I was able to taste test all the food with Ness + wish we had more helpings.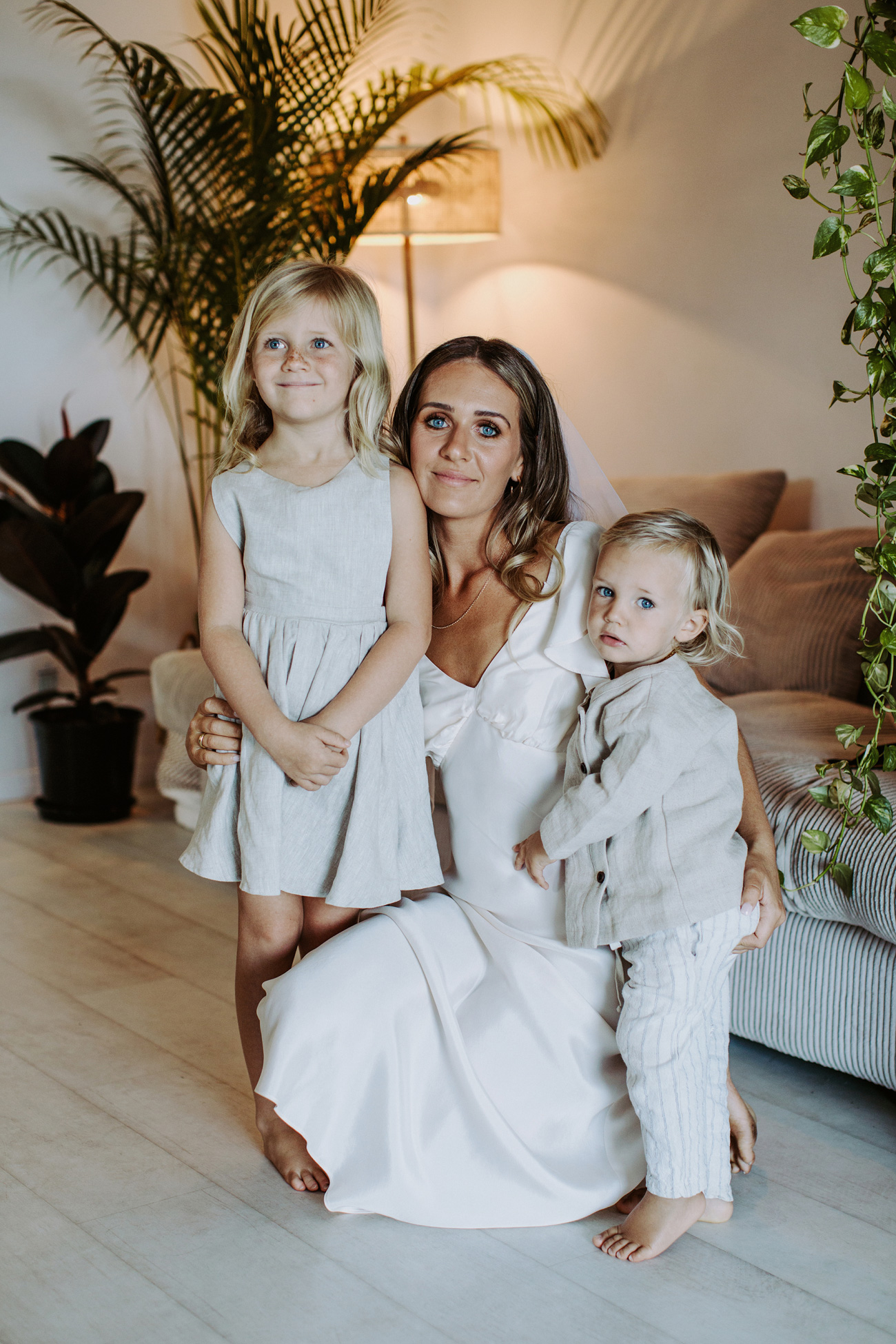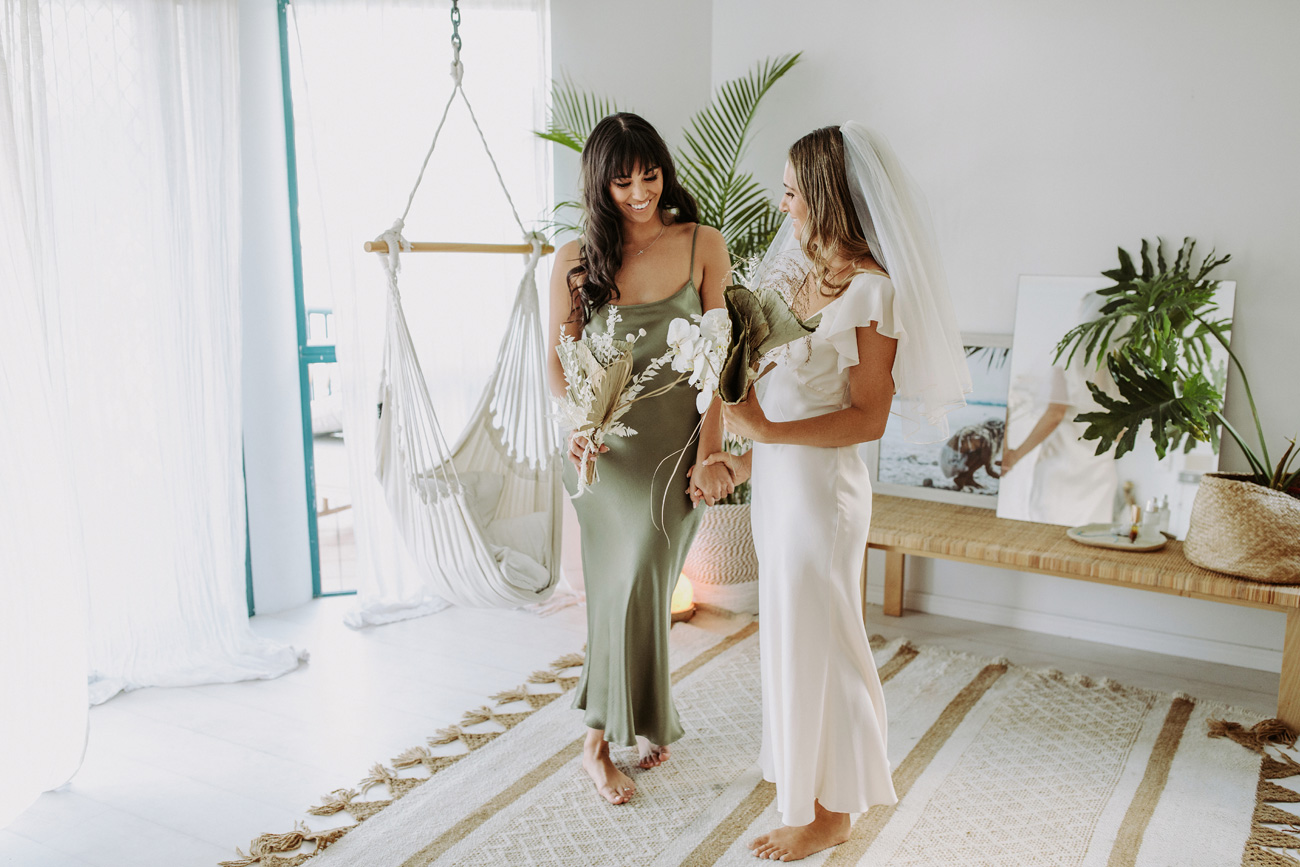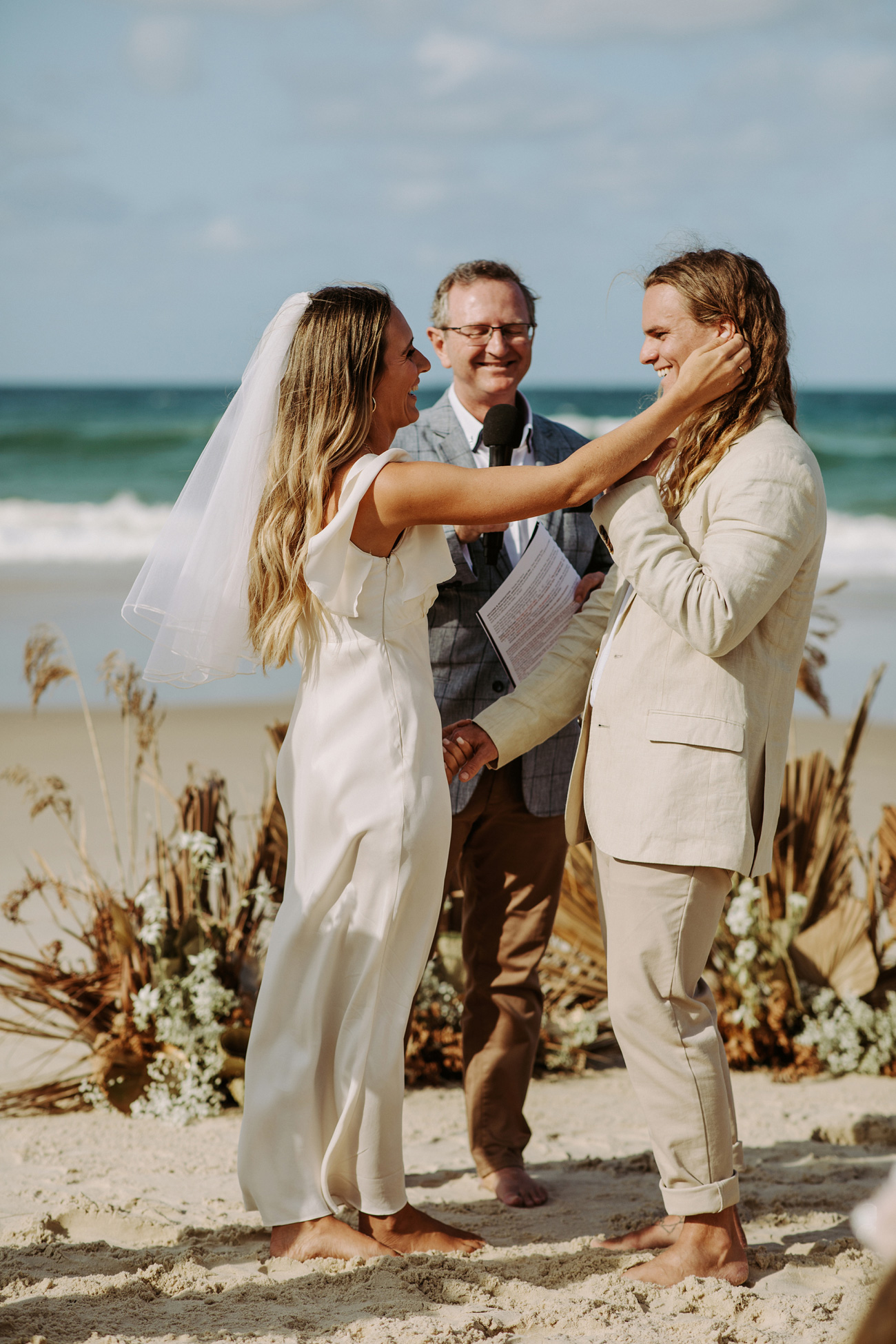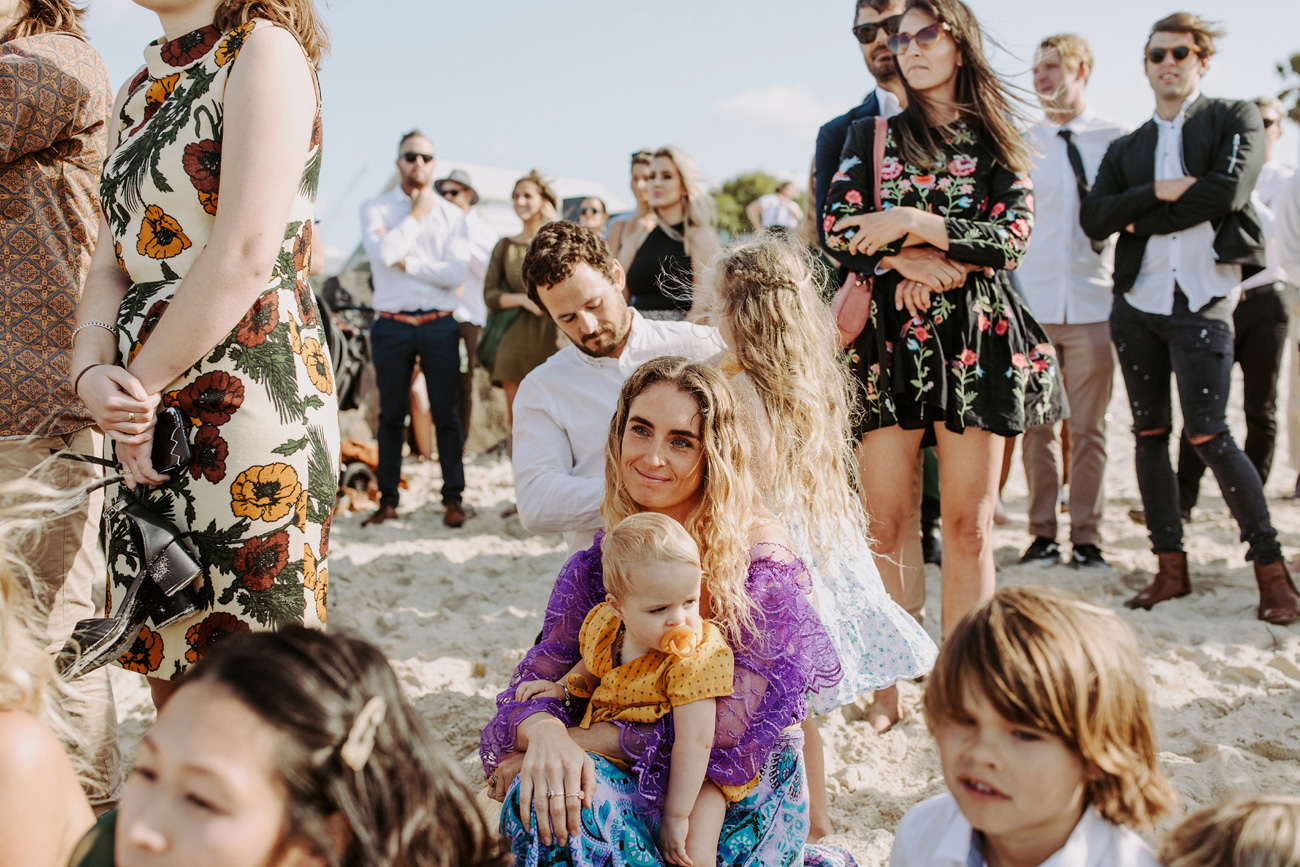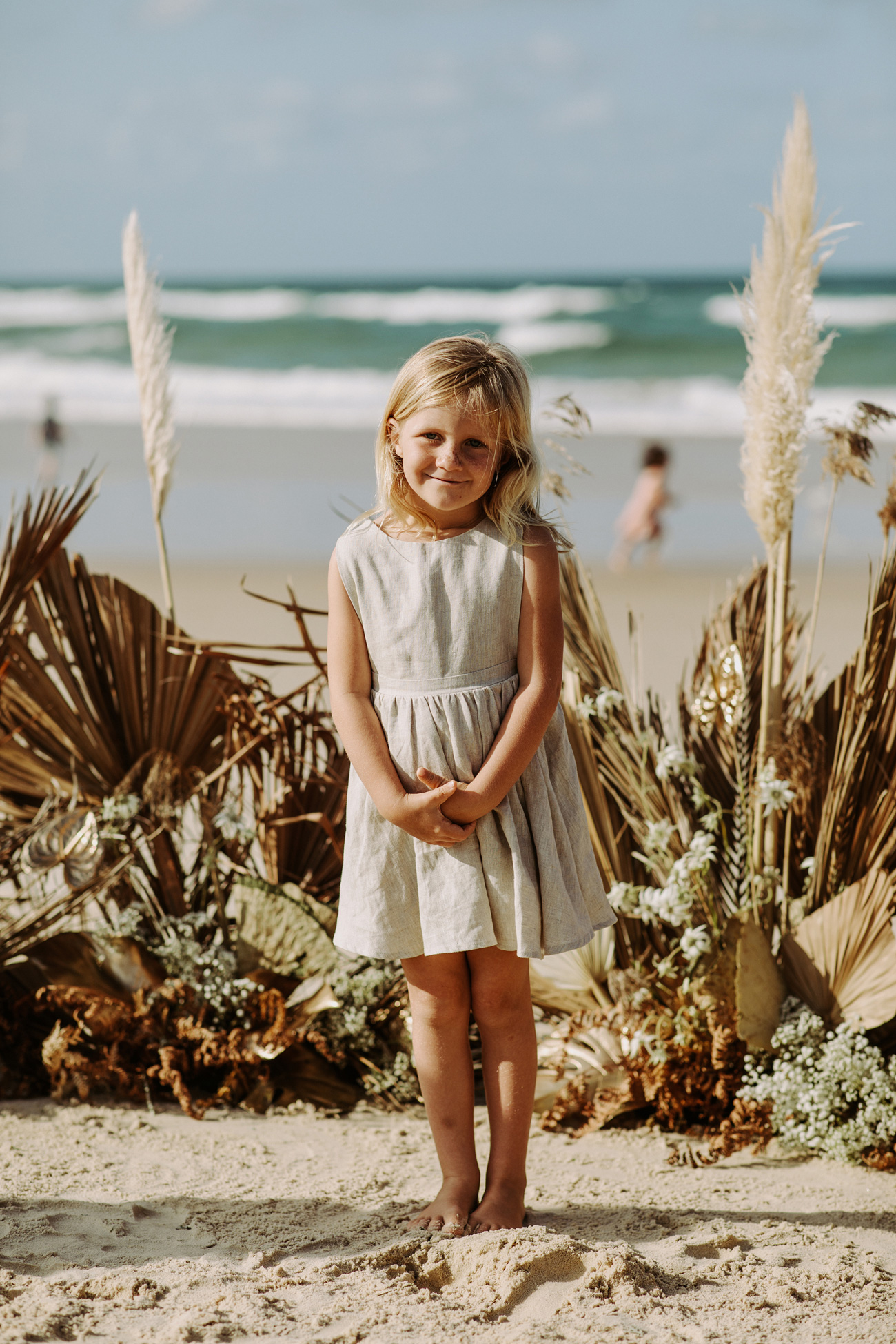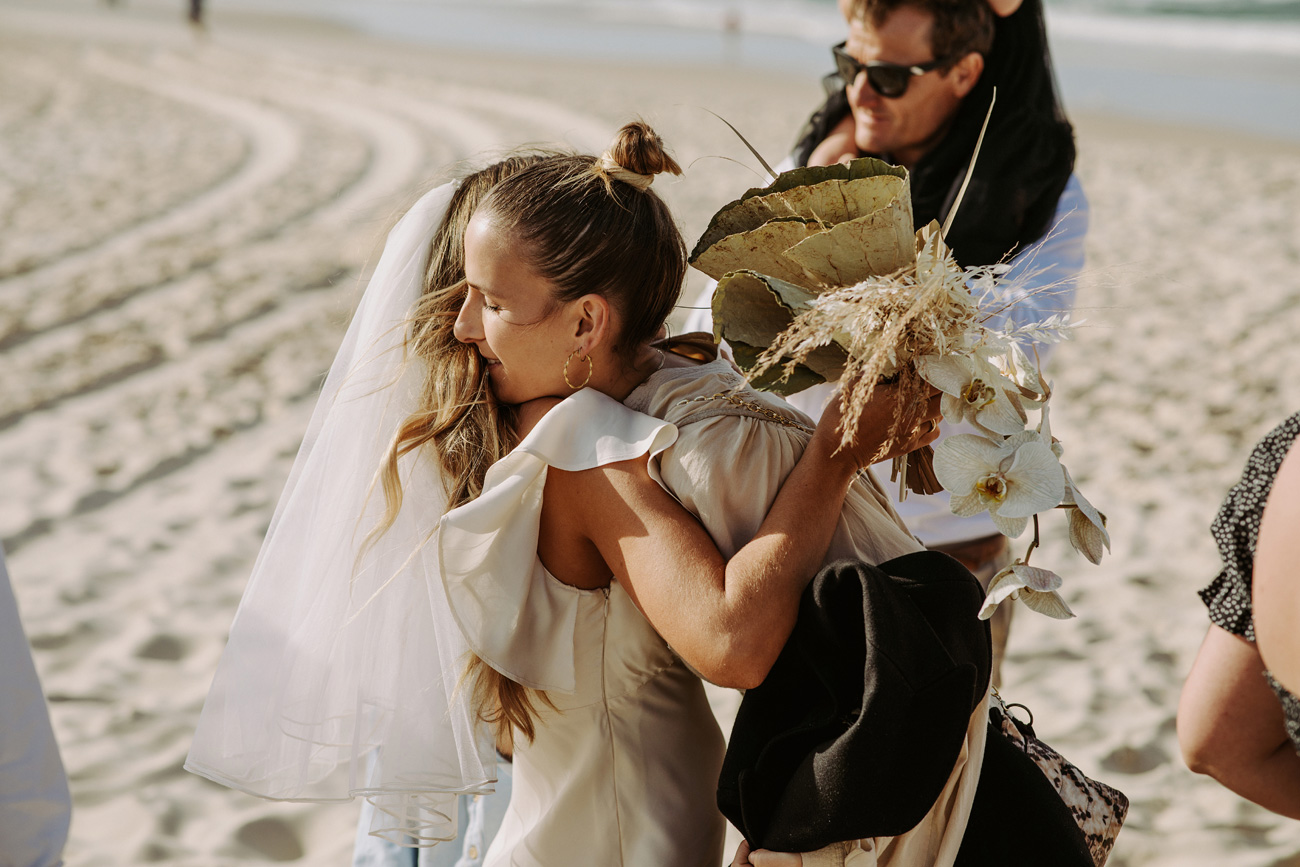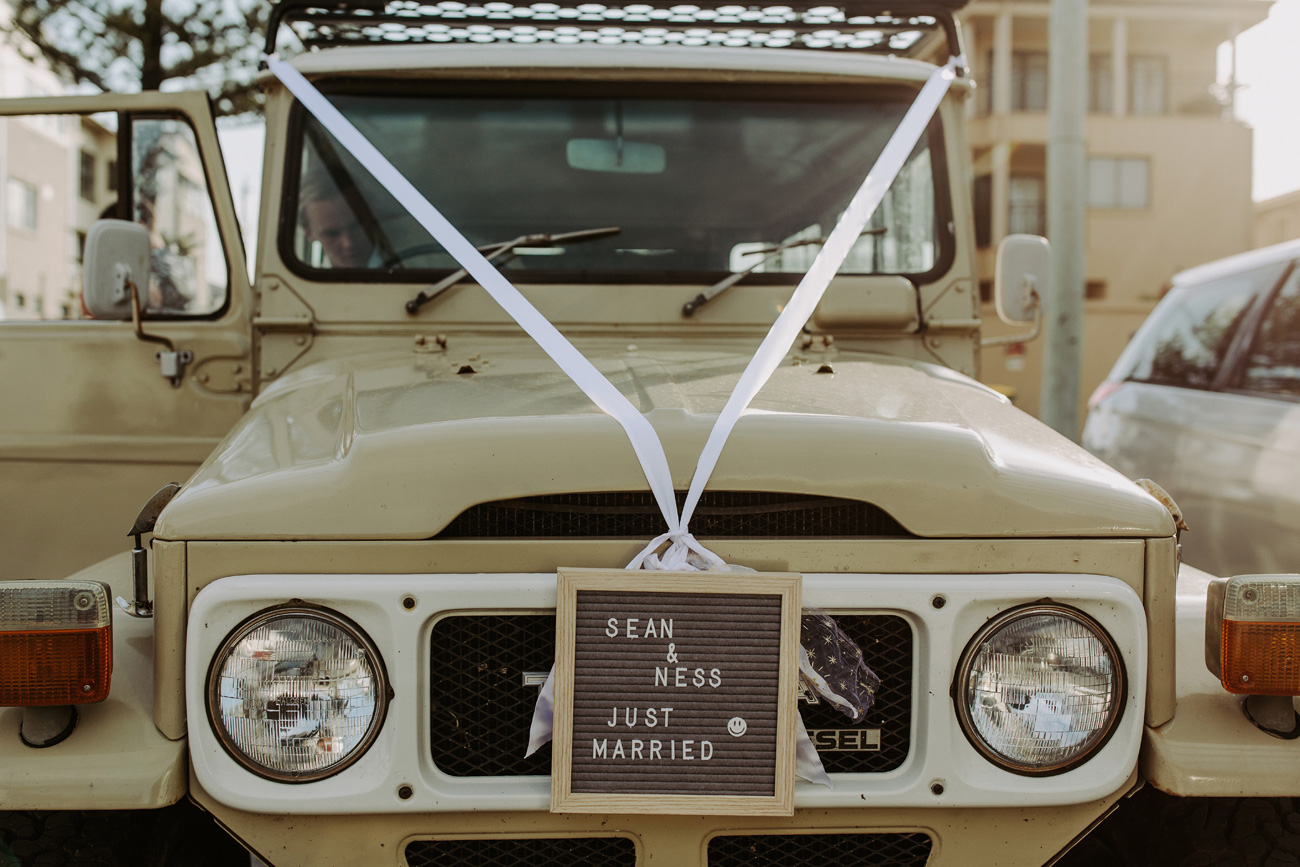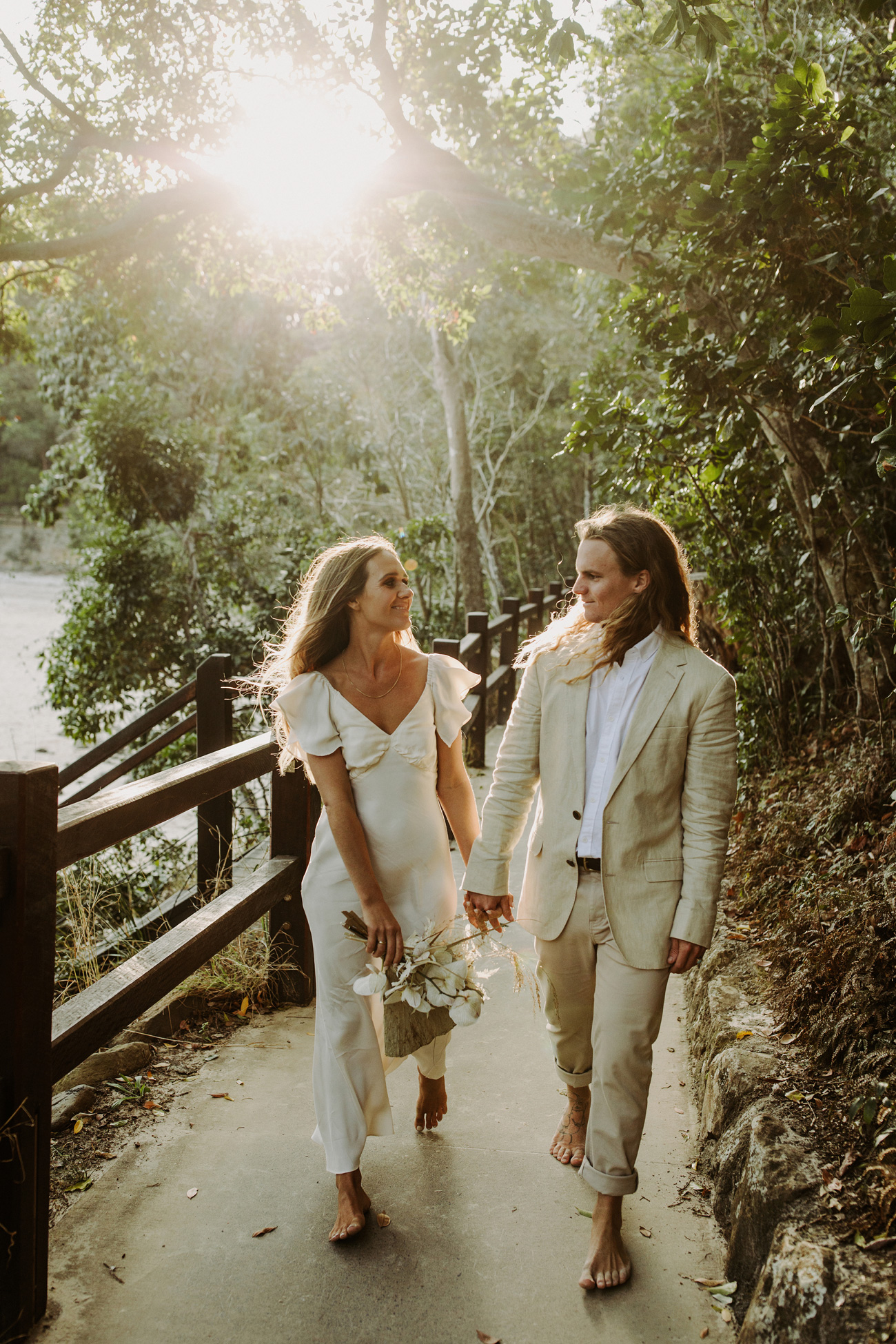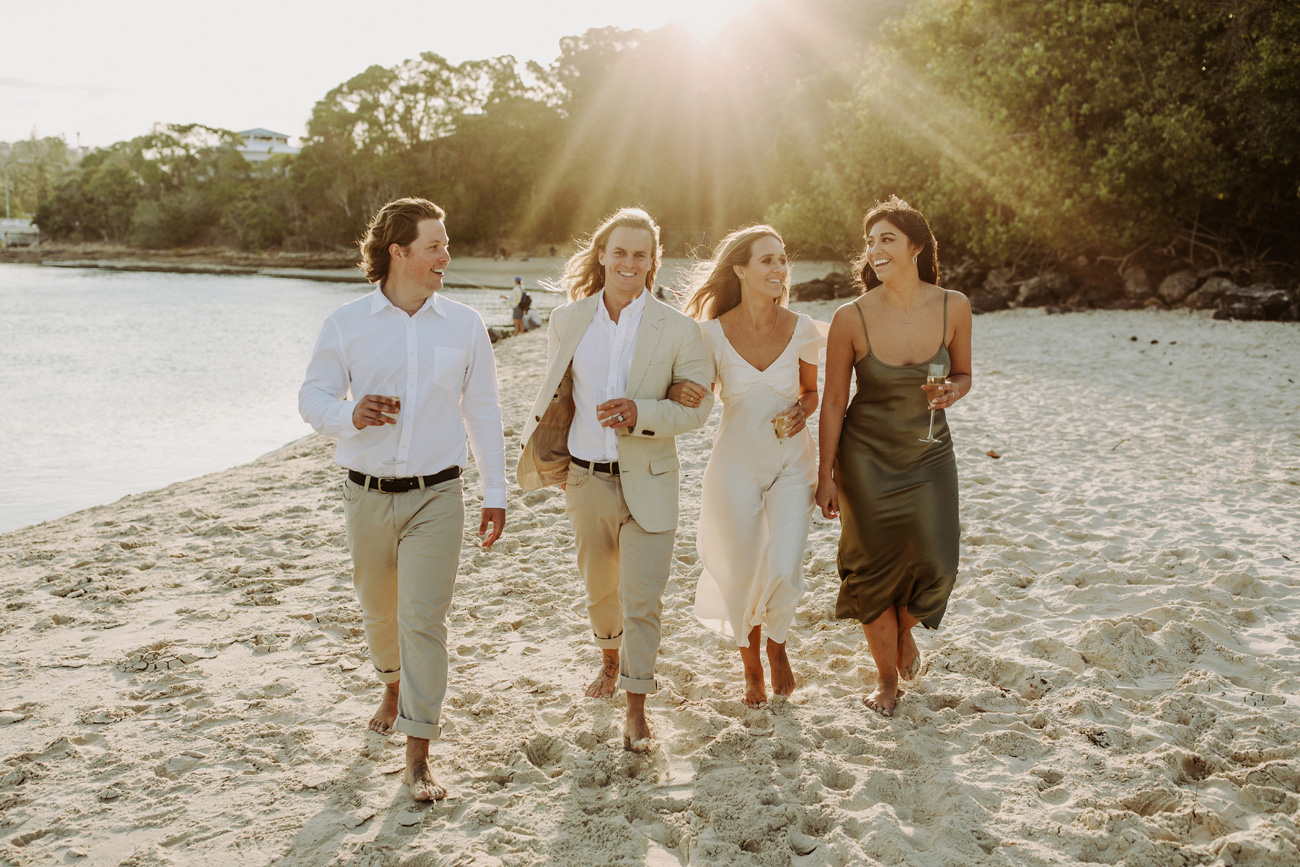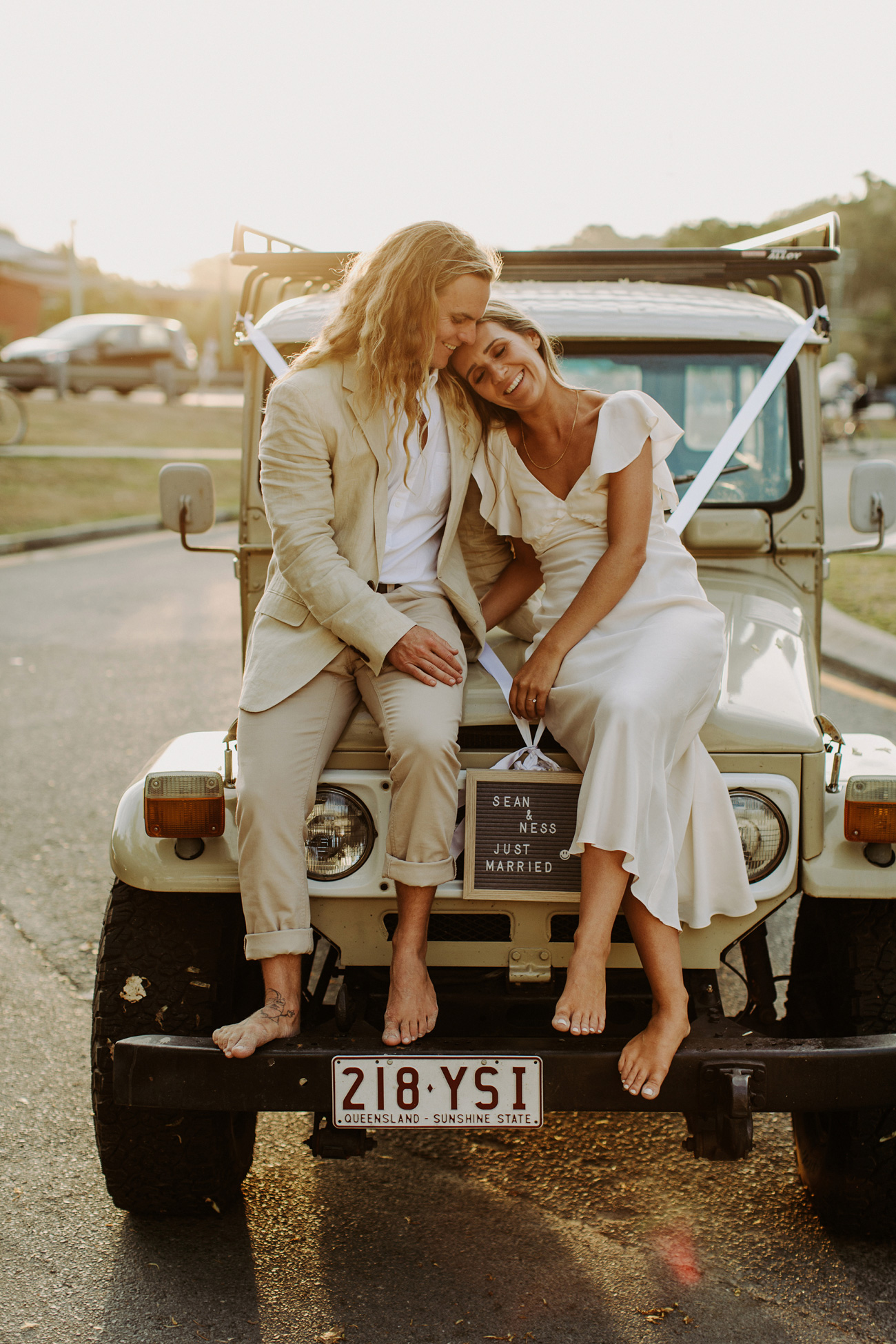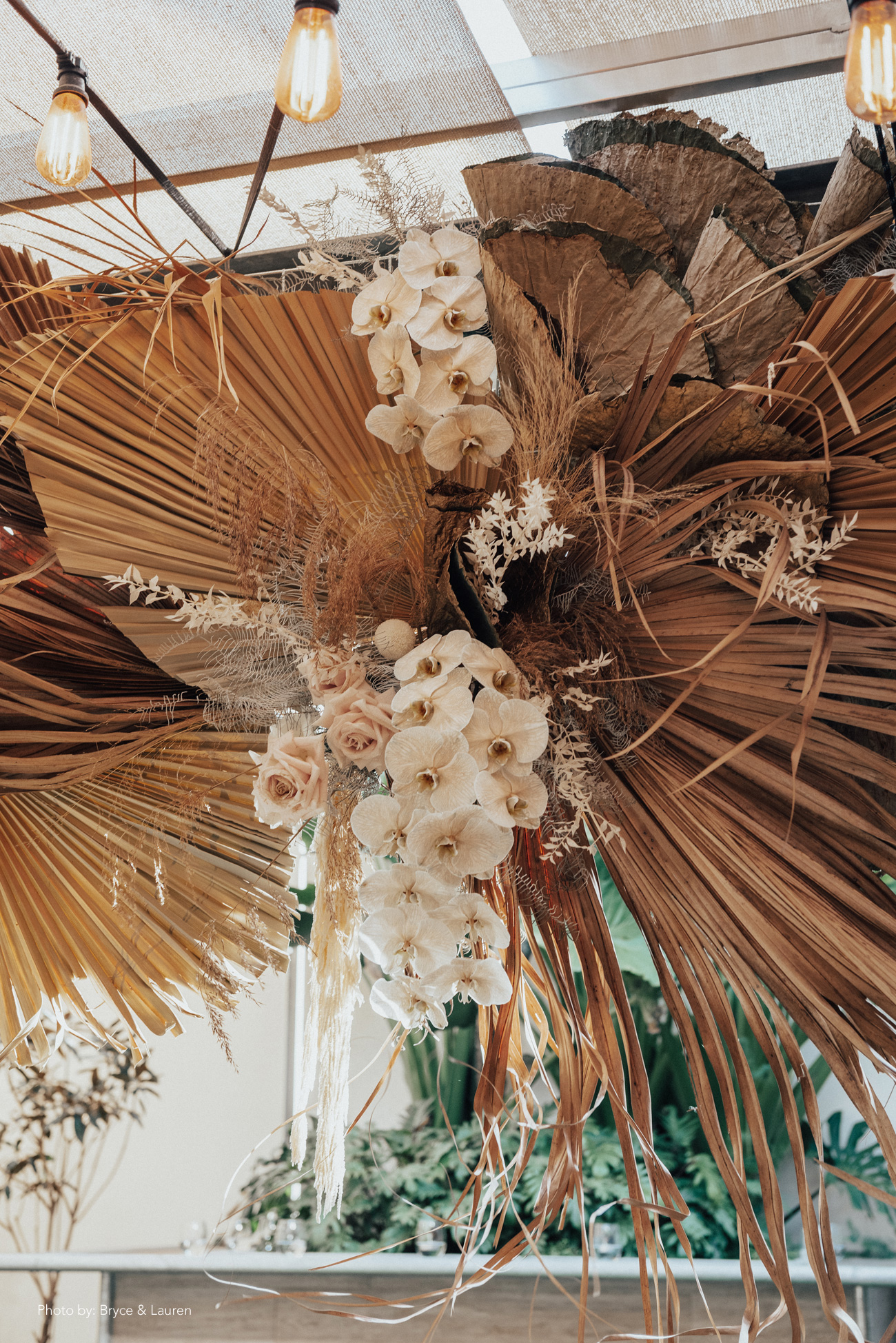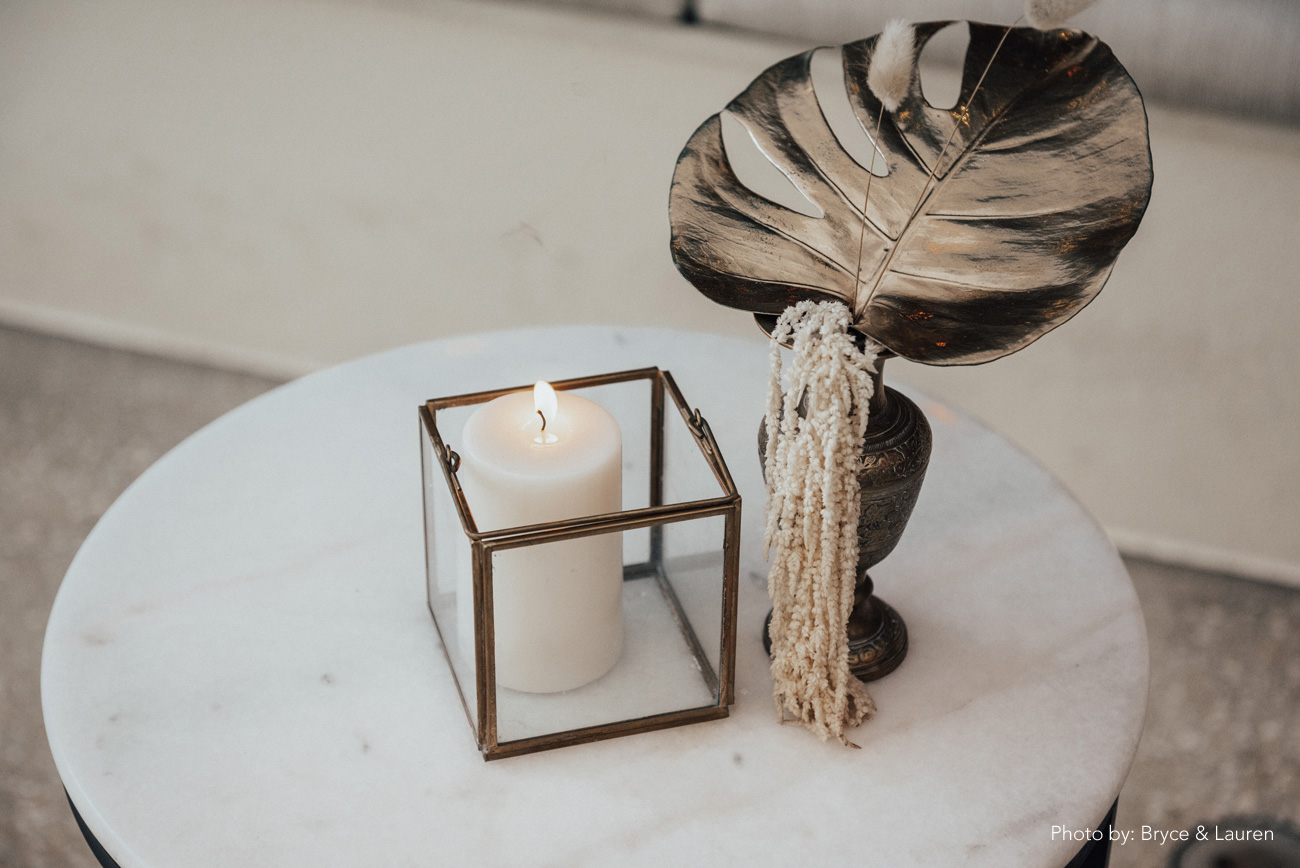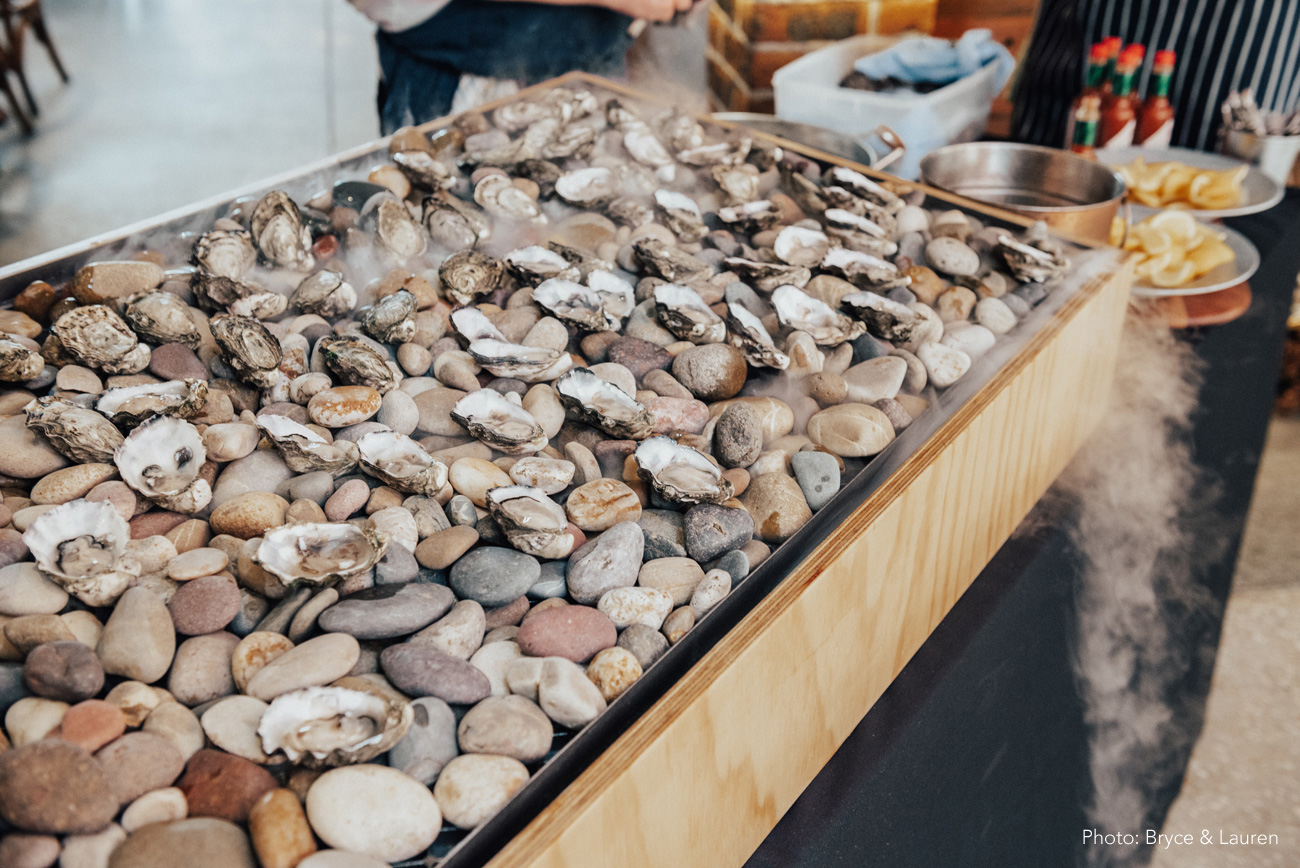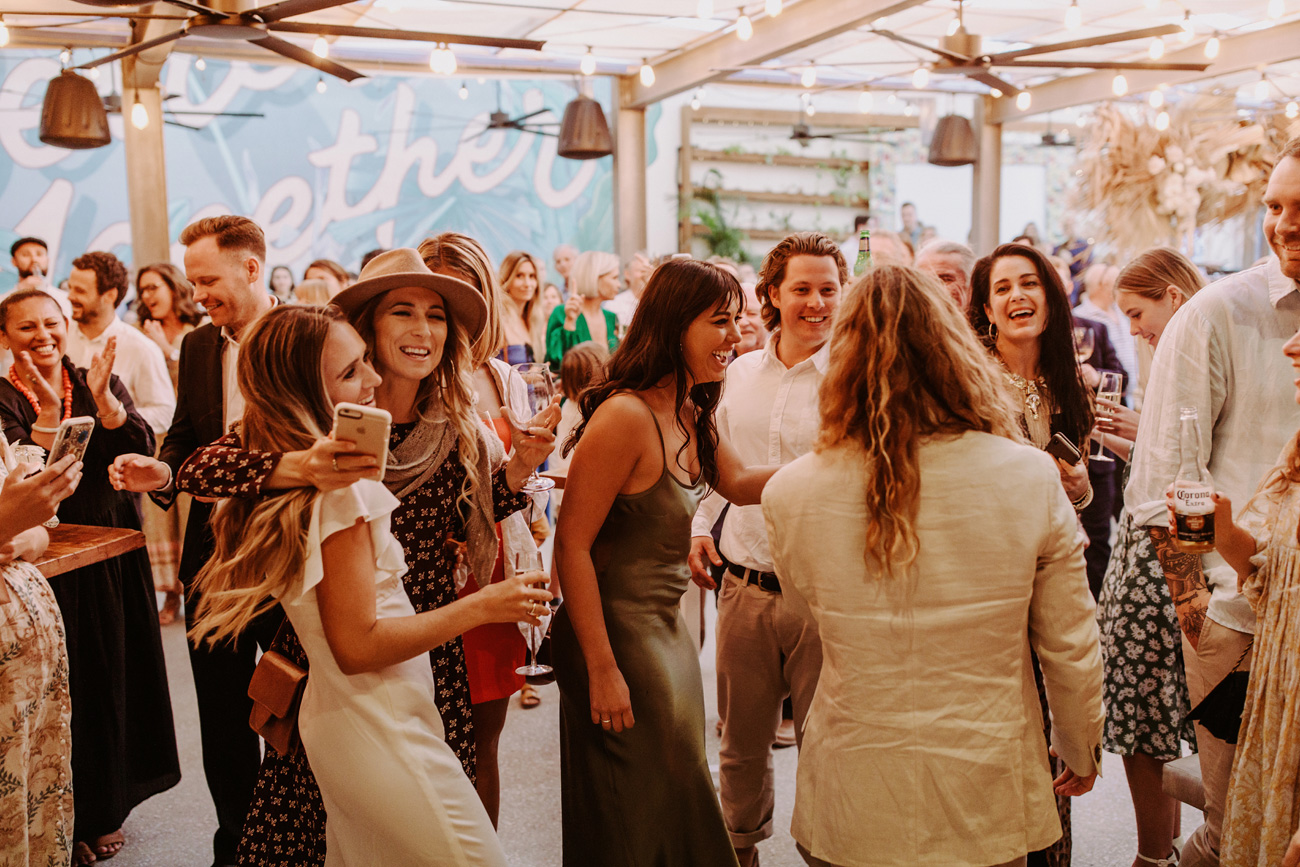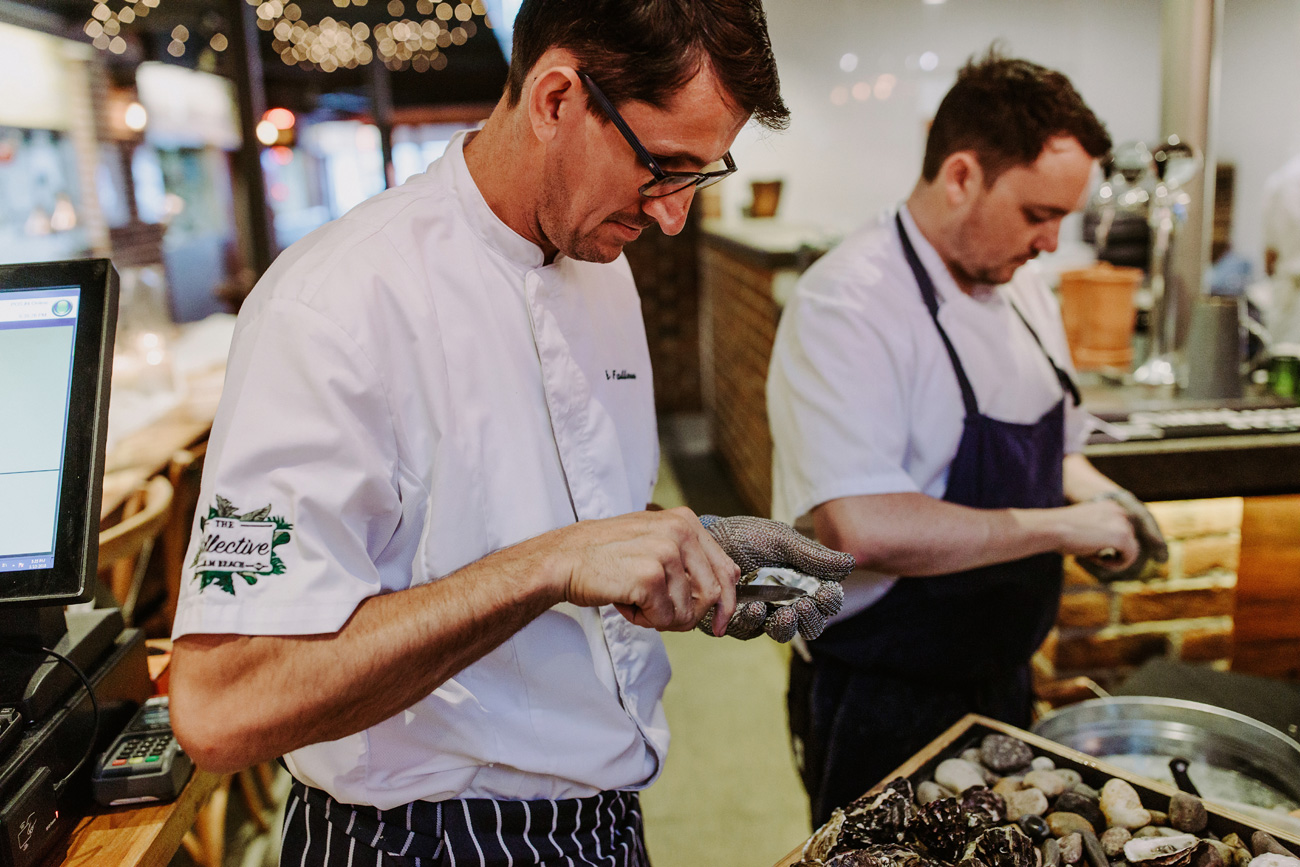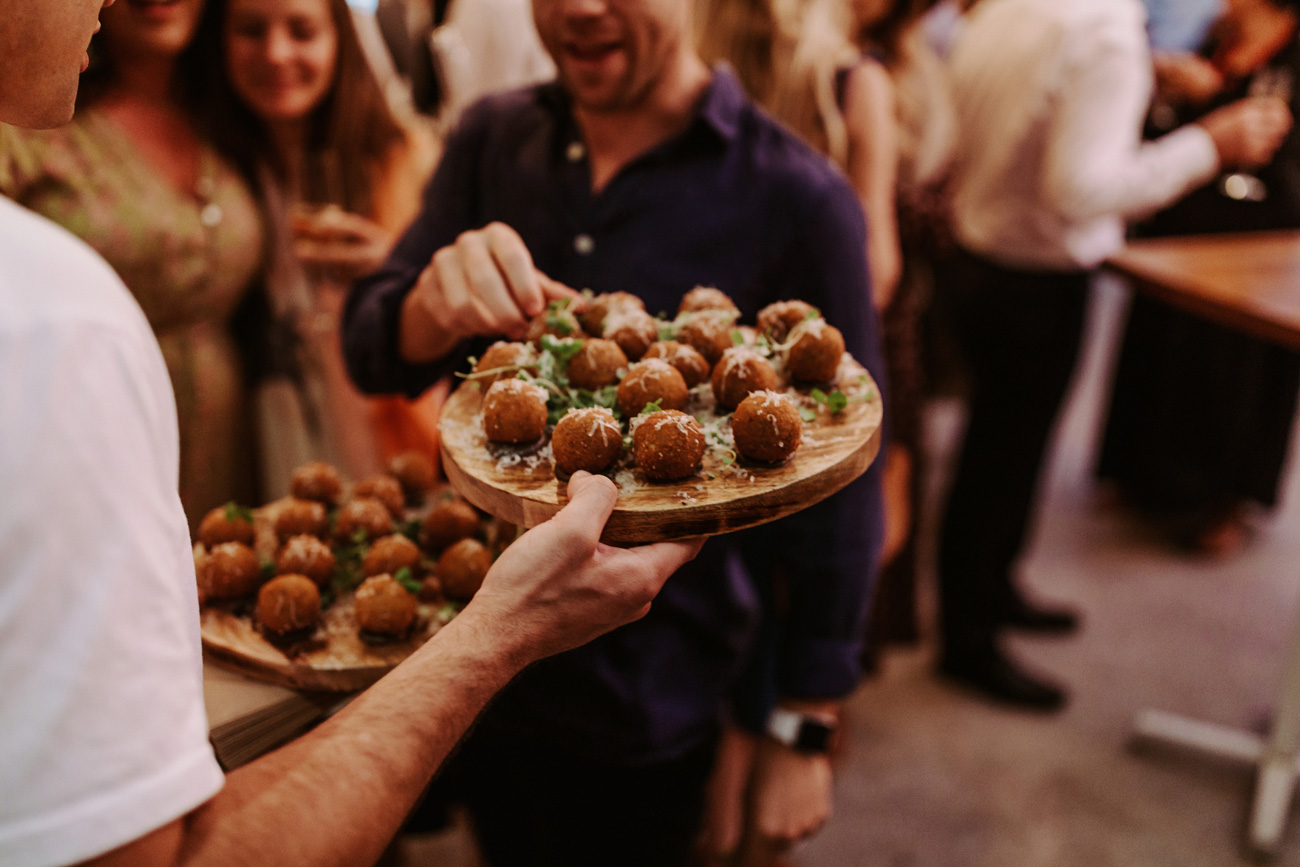 ---
Planner + Stylist: @forloveandliving
Photographer: @benadamsweddings
Flowers: @posylane
Food: @thecollectivepalmbeach
Reception Venue: @thecollectivepalmbeach
Props: @forloveandliving
Décor: @hamptoneventhire (bamboo director stools)